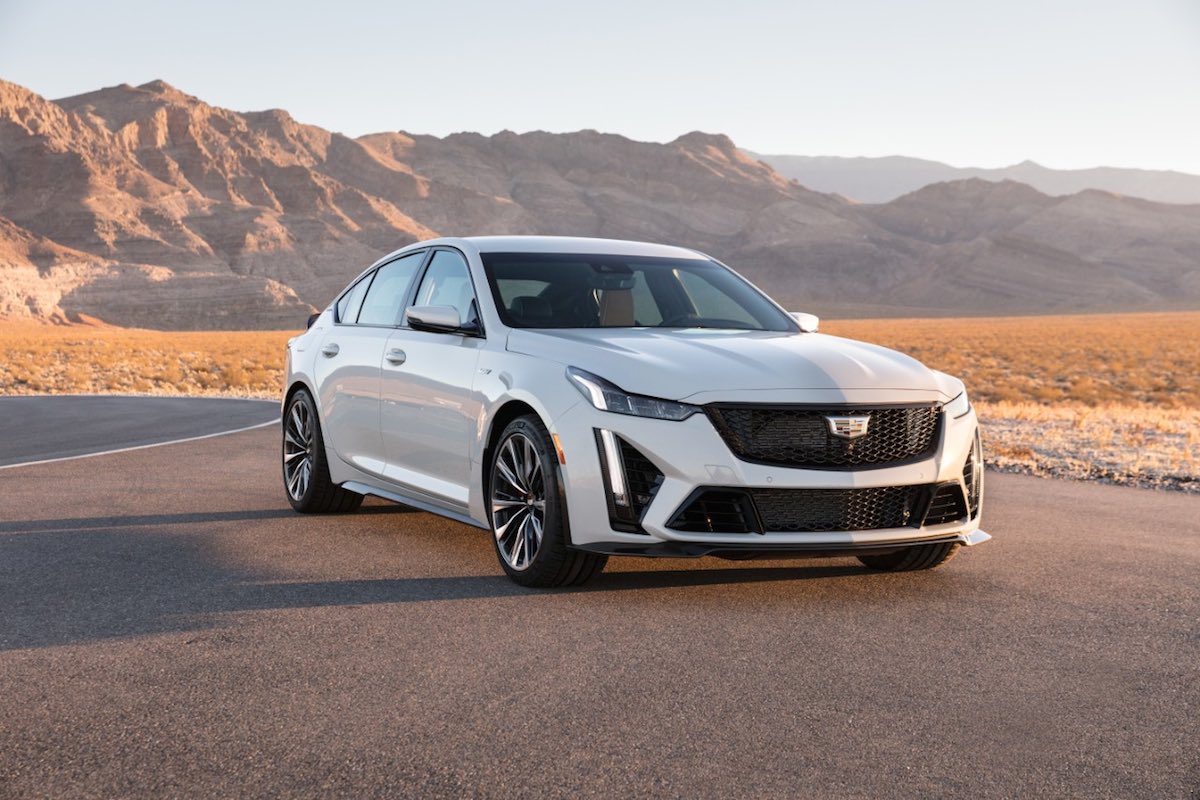 It's the last of a dying breed and Cadillac's most powerful production vehicle ever: the CT5-V Blackwing. Born from decades of performance engineering and trophy-winning motorsports experience, the CT5-V Blackwing sets a new benchmark for the American luxury automaker as the most track-ready production vehicle ever to leave the assembly line. As the shift to electric vehicles quickly unfolds, the high-powered Blackwing could be your final chance to own a true icon of American automotive ingenuity, a rear-wheel drive, supercharged V8 sedan with a manual transmission.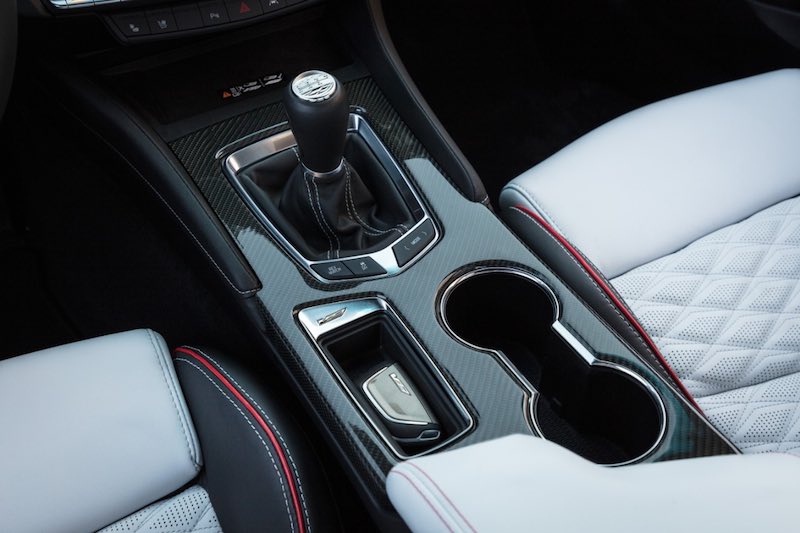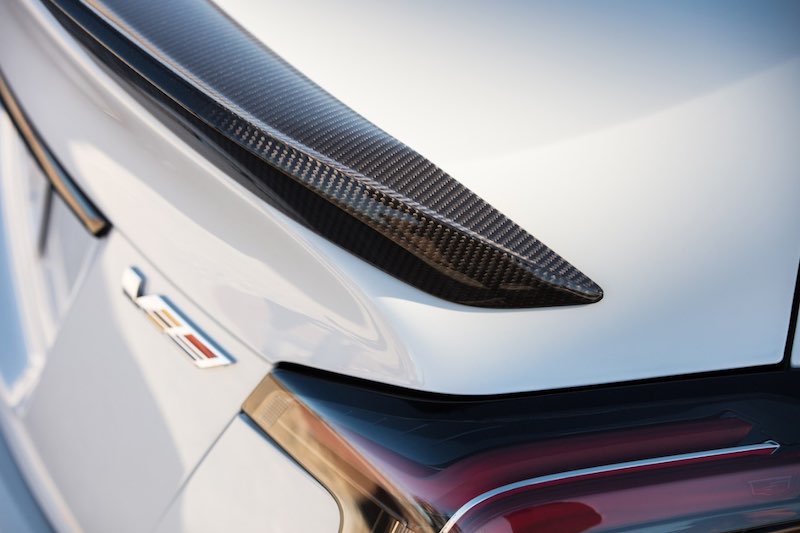 A literal swan song for the legendary luxury line, the Blackwing is likely to be the last high-powered V8 ever offered in Cadillac's storied history of popular four-door sedans. Following a departure from the preceding CTS-V, the 2022 CT5-V Blackwing edition presents the final form for GM's 6.2L V8 LT4 powertrain. Marry that technology with an even larger supercharger and performance transmission and you arrive at Cadillac's most track-focused sports car to-date, or even more likely, ever. Capable of producing 668 hp (up 28 hp from the previous CTS-V) and 659 lb-ft of torque, the new Blackwing comes standard with a Tremec six-speed manual transmission and moves from zero-to-sixty in an impressive 3.6 seconds. The race-ready CT5-V also includes both no-lift shifting and an integrated rev match button for on-track lapping where aggressive downshifting may come in handy. Optional carbon ceramic Brembo brakes feature a vented and cross-drilled design for improved braking of the rather large sports car.
This is still a Cadillac, of course, which means it includes all of the comforts and amenities commonly associated with the American luxury brand. Heated and ventilated massaging seats, various driver assists and driving modes, AKG premium sound system, HUD, wireless charging, and much more are all standard with every CT5-V model. The new Blackwing also features Cadillac's most advanced MagneRide active suspension, ensuring a smooth ride when desired for daily driving or a leisurely night on the town.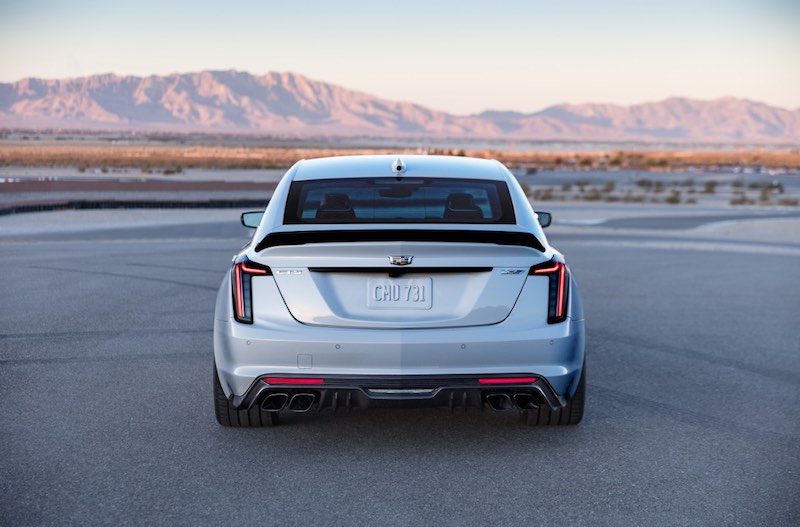 Aesthetically, the new Blackwing hits on all the marks. When fitted with the optional trim packages (must-have add-ons in our opinion), extensive use of carbon throughout the design help the Blackwing achieve a genuinely sporty appearance. Streamlined bodywork and improved aerodynamics strategically move air where it is needed most while the front splitter, side skirts, rear diffuser and spoiler are all made of lightweight carbon fiber. Inside the cabin, carbon treatments continue along each door trim and throughout the center console. Additionally, both front seat backs are made entirely of carbon fiber to provide even further weight reduction while also adding a nice touch to the one-of-a-kind Cadillac.
The new CT5-V Blackwing's exhaust system sings harmoniously in a low, yet not completely obnoxious, rumble. The exhaust's design, nicknamed "Scarface" thanks to all of the cutting and chopping added to the system during development, was intended to create a sound that will "scare small children," according to performance engineer Sim Gill. Perhaps we didn't spend enough time with the throttle wide open, but we found the Blackwing's exhaust note to be just the right amount of gargle for our liking.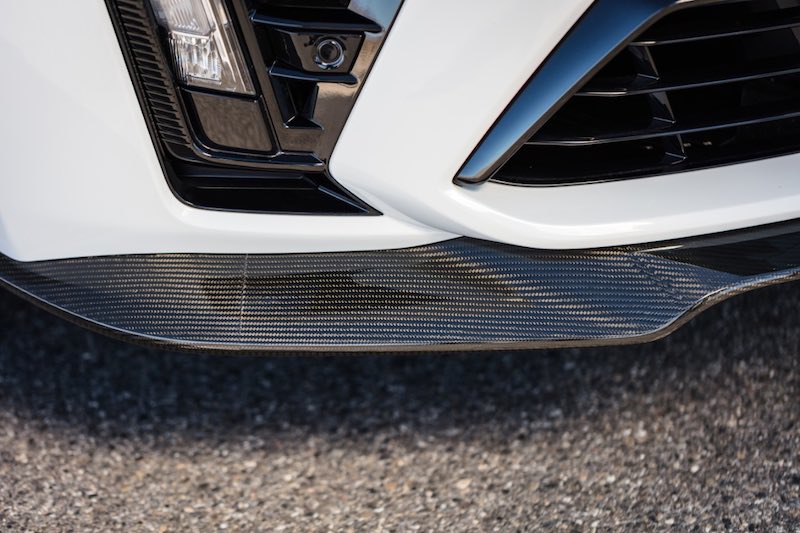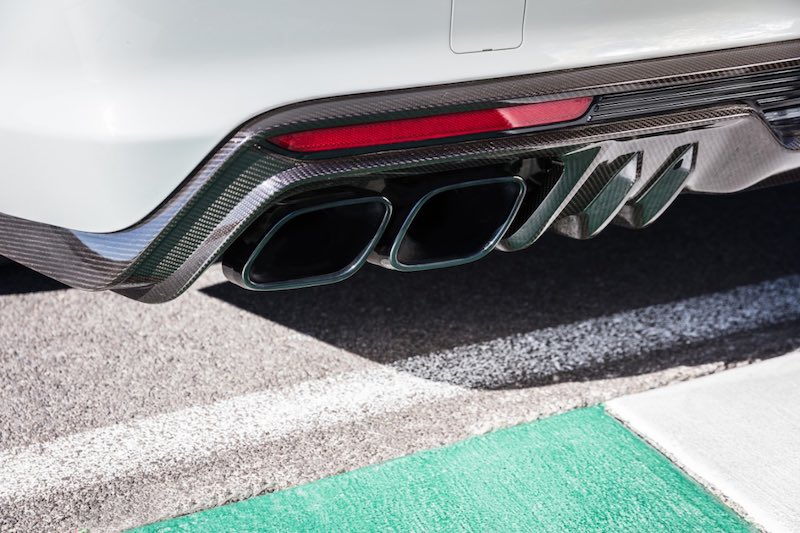 After spending a few days in the driver's seat, we can confidently confirm that the new Blackwing is indeed Cadillac's most race-inspired model ever. From superior styling to power-packed performance, the new sedan is guaranteed to offer the most bang for your buck. With more horsepower than both a BMW M5 and Mercedes-Benz E63 S, and at a fraction of the price when comparably equipped, the Cadillac CT5-V Blackwing is an American purebred you're definitely going to want in your stable.