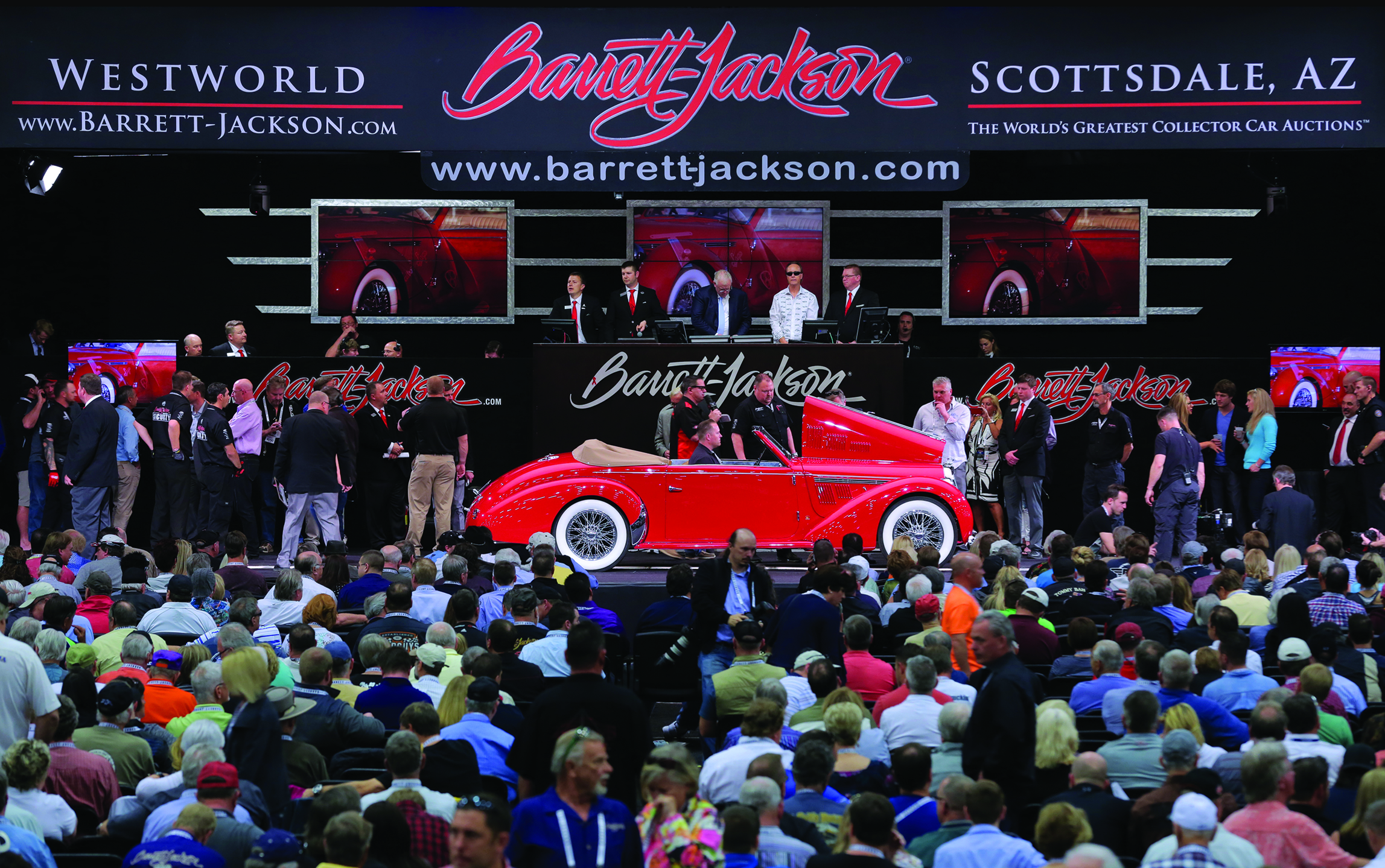 Every year thousands of ardent auto enthusiasts flock to Scottsdale, Arizona for the largest car collector show on the earth. For decades the name Barrett-Jackson has held a special place in the hearts of car collectors and gearheads across the globe. Its many auctions in the US (Palm Beach, Las Vegas, Tahoe…) are legendary, but when it comes to the most massive collection of collectable automobiles up for bid, it is the flagship event in Scottsdale that is the granddaddy of them all.
As always, Jetset had an impressive display at the event, with some unbelievable vehicles on display, including a stunning new McLaren 650S, Dodge Viper SRT, and the absolutely one-of-a-kind Ronn Motor Company Scorpion. Jetset partner TAG Global Systems had their revolutionary TAG Tecslate available, dazzling all those who interacted with it; and VRX Advanced Simulators provided a breathtaking driving simulation that had people lining up to give it a virtual spin.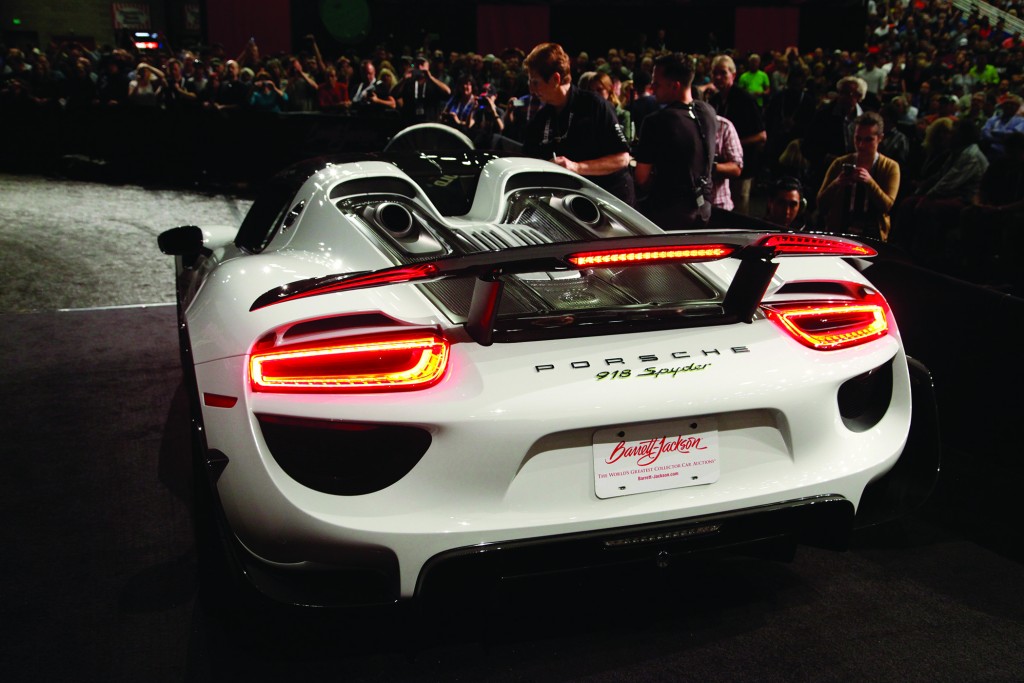 Some other very special partners (including Bondurant, Norvision, and Dillon Optics) also helped make the Jetset display the hottest place to hang out during the week. The legendary DJ Twist spun a vast array of music from electronic to contemporary to classic rock, and helped keep the atmosphere lively and the party going. Meanwhile, almost every guy at Barrett was dying to take selfies with the Jetset Flight Crew girls mingling at the Jetset display.
This year saw 1,469 vehicles sell for over $102 million. If you are a wealthy car collector, it is hard to imagine you couldn't find something that appealed to your tastes. The most money any car fetched was a record $1.76 million for a Porsche 918 Spyder Weissach. But that wasn't even the largest sale of the event, as that distinction goes to a lot of three vintage "Serial One" Corvettes from 1955-1957 that sold for $1,815,000 and had the audience gasping in astonishment. But the most publicized sale of the week had to have been that of the legendary 1977 Pontiac Firebird Trans Am from Smokey and the Bandit. In a lively and entertaining auction, Burt Reynolds himself made an appearance on stage and fired up the crowd. Eventually the piece of entertainment history netted $550,000, an obvious record for a Trans Am.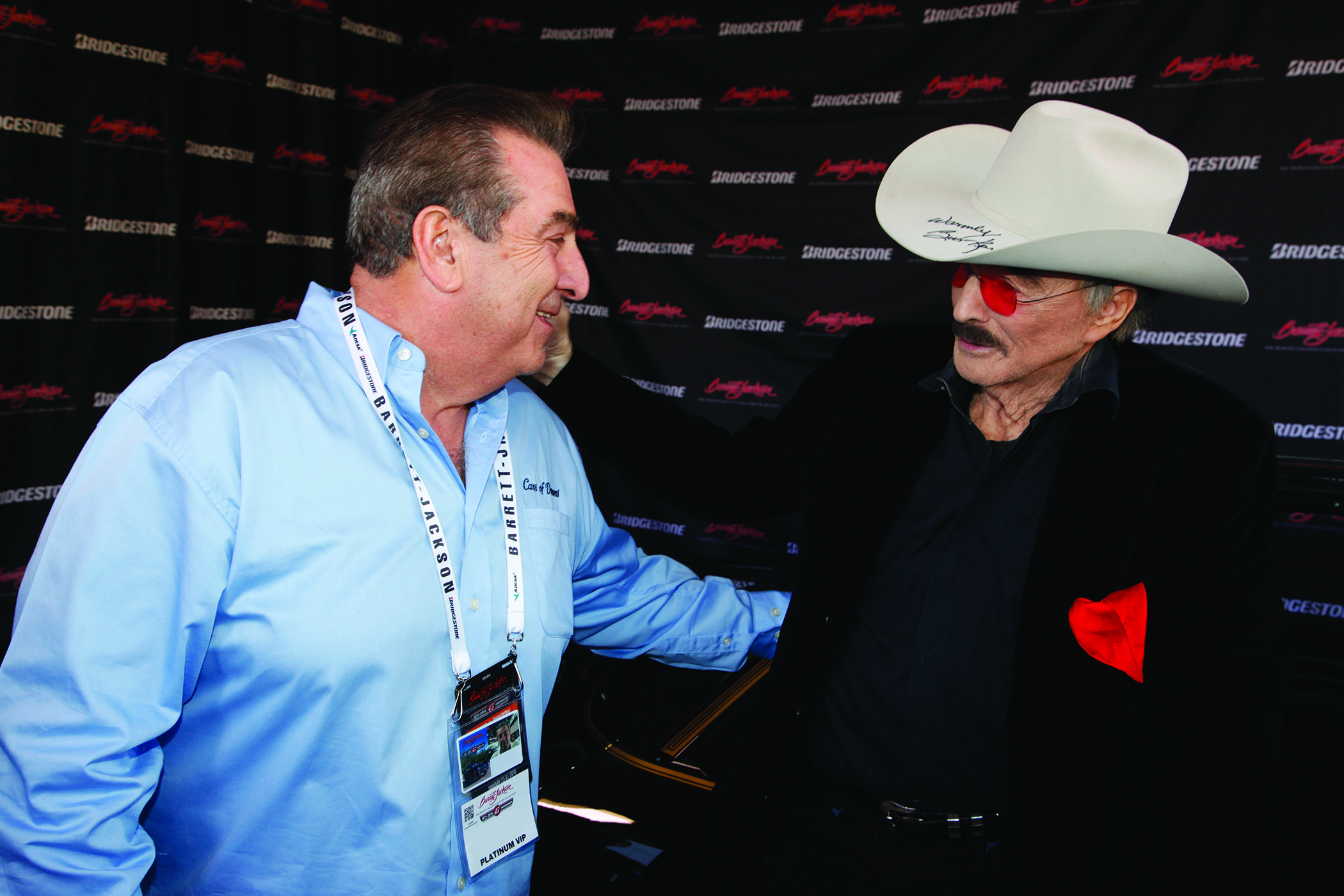 Many other legendary pieces of movie memorabilia were on display at the event, including one of the cars driven in the original Fast and Furious movie and the seminal semi rig known as Optimus Prime from Transformers. There was also a 1952 Chevrolet 3800 pickup which had the very cool distinction of being the last car ever driven by "King of Cool" Steve McQueen. Additionally, over 1,400 automobilia pieces sold for a total of nearly $3 million, including the 1950s Donald Duck neon porcelain parking lot entrance sign from Disneyland, which brought in $60,840.
As with every Barrett-Jackson, there were countless celebrities walking around, soaking in all the automotive fun, including racing legend Jeff Gordon, car collector extraordinaire Jay Leno, and friend of Jetset and Transformers director, Michael Bay. Guys from the hit Discovery Channel show Fast and Loud were good sports and manned the bar on Friday and served drinks to patrons. But perhaps the greatest non-automotive moment of the week was when Zac Brown Band (also friends of Jetset) blew everyone away with a stirring, surprise acoustic set. It was one of many highlights from the greatest week of the year for a car collector.