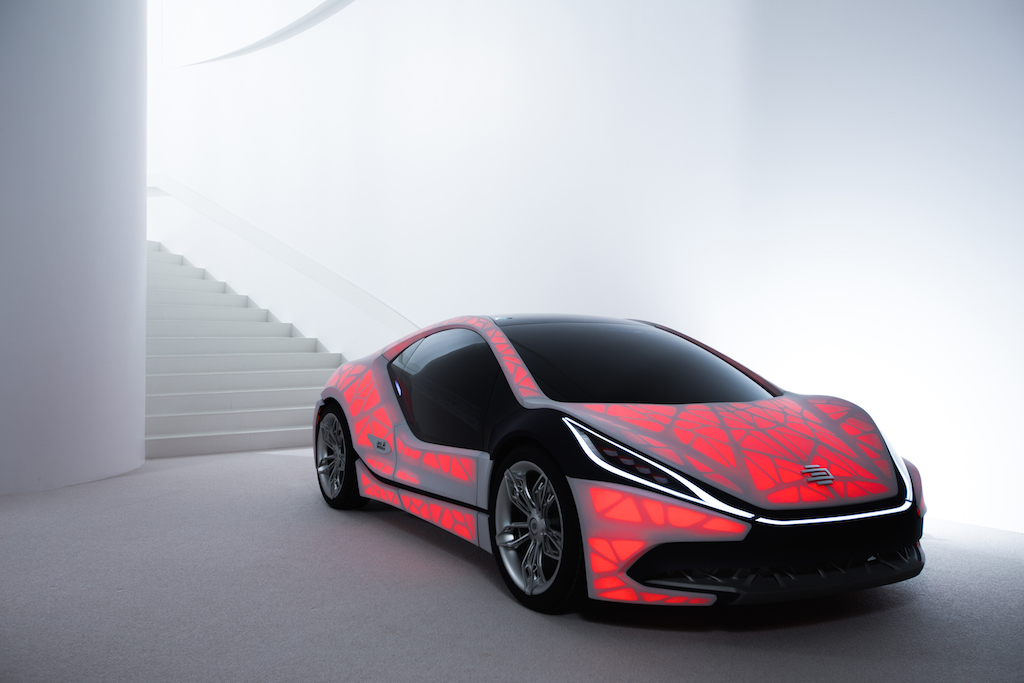 Every once in a while, an automotive concept comes along that is so wild, so unusual, and yet so appealing that market demand leaves the manufacturer with no choice but to put the vehicle into production. I still remember seeing the look on people's faces after seeing the very first Cadillac CTS concept at an auto show back in the 90s. At the time, it seemed like such a far-fetched idea that no one in their right mind would have ever imagined it would end up becoming one of the brand's top sellers.
Fast forward two decades and we're seeing new ideas go from concept to consumer in less time than we ever thought possible. A new model can hit the convention floor as a one-off concept and end up in a dealership showroom just a few years (or even a few months) later.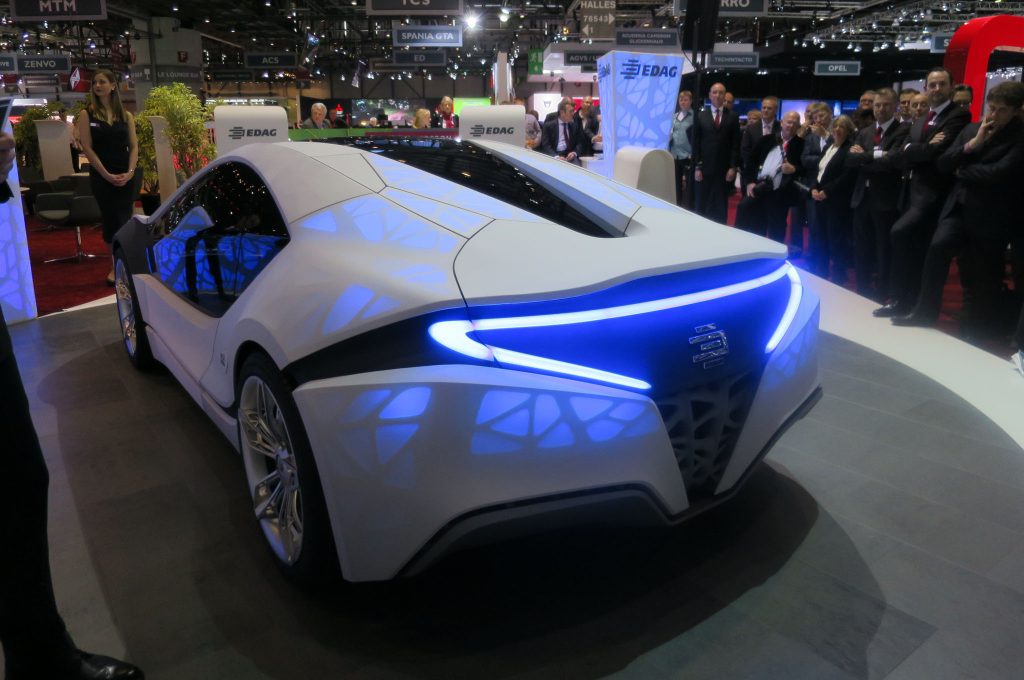 So when we saw the EDAG Light Cocoon making the rounds from show to show, we knew this was one futuristic design that would surely come to light (pun intended). And while there's no definitive timeline on the release of the Light Cocoon, it was a design that we here at Jetset absolutely had to feature.
Building upon their 3D-printed Genesis concept from 2014, EDAG has been working relentlessly to redefine the way automotive manufacturing will be handled over the next few decades. As 3D printing becomes a more common (and more feasible) method of producing automobiles, the future of vehicle engineering looks bright with what will clearly become a more efficient and economically viable manufacturing solution. As the R&D team at the Wiesbaden company states, "the next 20 years could see a paradigm shift in automotive engineering."
Utilizing knowledge gained from the Genesis project, EDAG came to the realization that the body of an automobile doesn't necessarily require a closed surface design. Instead, by taking inspiration from things in nature such as "leaves and bat wings," they developed the Light Cocoon's unique body by using materials only in areas where it was absolutely required for form, function, safety, and stiffness.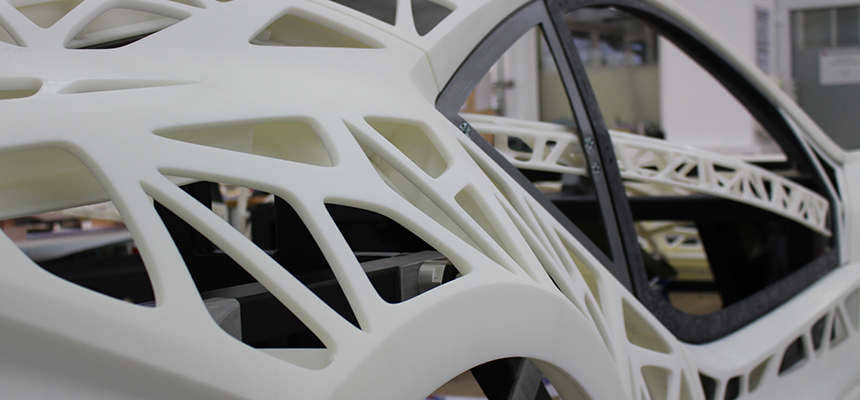 The result was a branch-like, load-bearing design capable of tool-free production while still maintaining a high level of structural integrity at only a fraction of the weight typically found in automobiles. However, while the spider-web like skeleton of the EDAG Light Cocoon solved more than one problem, it simultaneously created another in that the vehicle was clearly unfit for daily use in its current state. Although extremely lightweight and structurally sound, the open body design left the driver and interior completely at the mercy of the elements. Without a closed body design, weather would be a constant concern.
So a new (and somewhat strange) idea was once again introduced to the project. Teaming up with outdoor clothing specialists Jack Wolfskin, a durable weather-resistant fabric was developed to provide an elegant and eye-catching cover for the vehicle's 3D printed structure. This new flexible material weighed as little as 19 grams per square-meter (standard paper weighs 80 grams per square-meter) and offered more than just significant weight reduction. The new cover also made for a more sustainable solution as it could virtually eliminate the need for painting and costly repairs, while at the same time giving owners complete freedom in design and the ability to personalize their vehicle's appearance.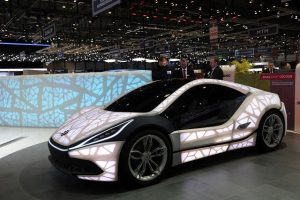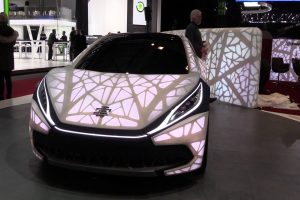 And yet even with the variety of unique elements and innovations associated with the Light Cocoon, perhaps the most awe-inspiring feature was the addition of LEDs to illuminate the entire structure from the inside out. By giving complete control to the owner via a personal account through EDAG, the car's color can be changed at any time.
As you can imagine, it may be awhile before we see the Light Cocoon (or any other fabric covered vehicle) on the road. But one thing is for sure – EDAG's bright idea is sure to spark interest with more than just the team of visionary engineers who were fortunate enough to see the project come to light.