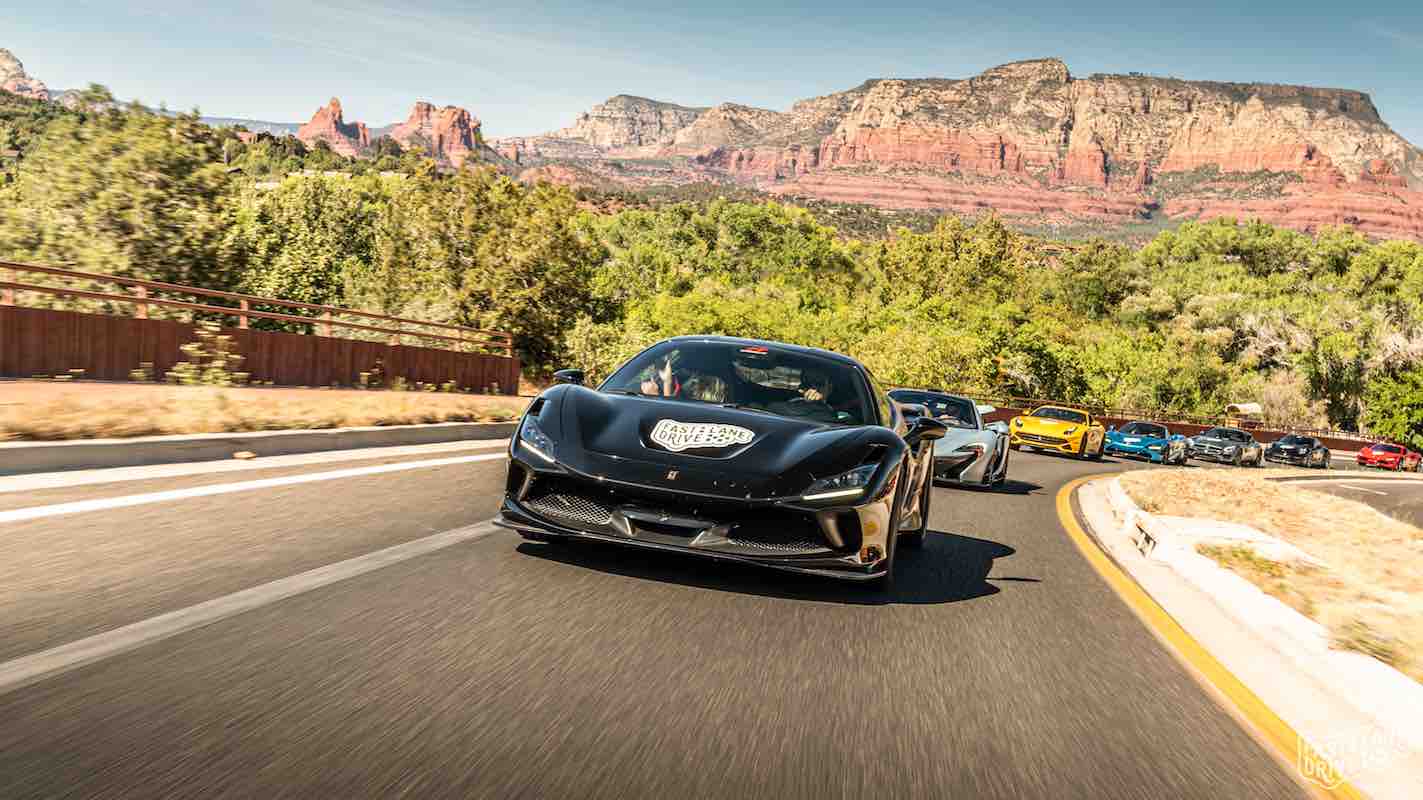 Fast Lane Drive is more than just a traditional car club. As founder Clement Connor describes it, "We are a social community…the common thread just happens to be supercars." With chapters in San Diego, Miami, Los Angeles, Vegas, and now Scottsdale, Arizona, Fast Lane has become the Soho House of car clubs, a vast culture across America of like-minded but diverse individuals bonded by their common success, camaraderie, desire to give back…and (of course) need for speed.
Fast Lane members drive everything from Porsches and Lamborghinis to far more exotic hypercars such as Bugattis, Paganis, and Koenigseggs. There are over 200 Ferraris in the club. But more impressive than the cars in Fast Lane are its members. "Our members range in age from 21 to 75 years old," Fast Lane Drive Arizona Partner Ian Blair says, "business owners, entrepreneurs, lawyers…finance, entertainment…we literally cross all demographics and industries." Blair is proud to add that, unlike most supercar clubs, Fast Lane Drive's members are 25 percent female.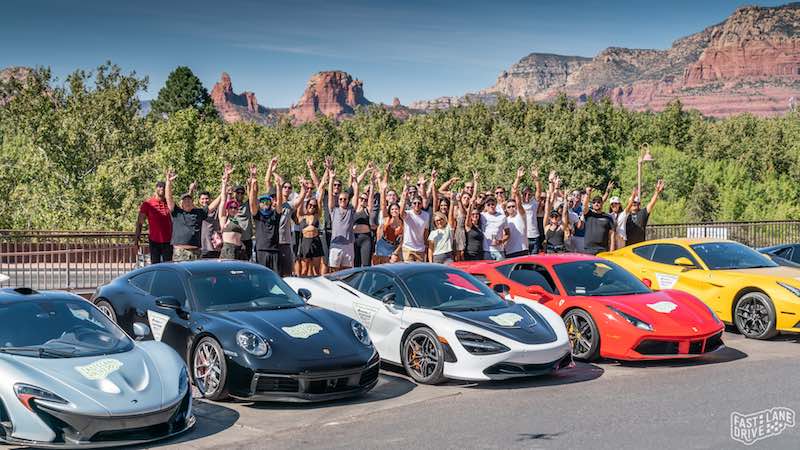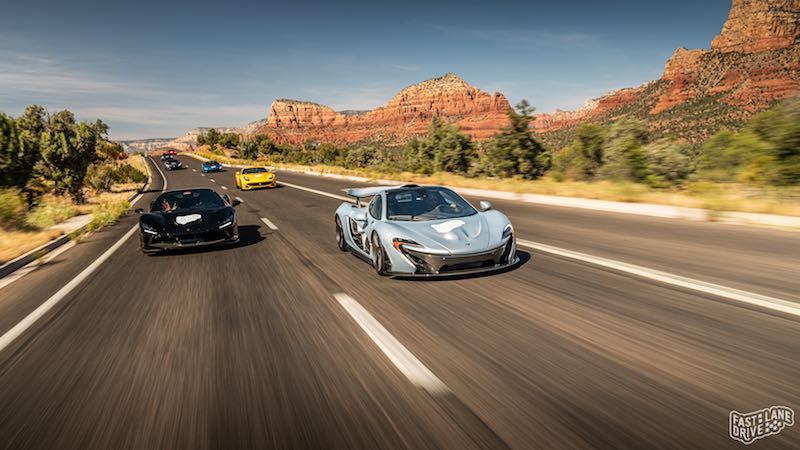 Fast Lane Drive began in San Diego in 2017 as just "a group of like-minded friends who like to hang out, network, have fun, and drive fast." But what began modestly has soon blossomed into one of the premier car clubs and affluent social groups in the country, a community that members have lovingly dubbed the "Fast Lane Family". Whether they are planning incredible member experiences or making dreams come true for Make-A-Wish kids, the bond between Fast Lane members is truly impressive.
Technically, the only real criterion to be in Fast Lane Drive is that you own a supercar. But the reality is that the screening is far more in-depth, and it takes a lot of intention to build a culture like the one that Fast Lane has created. "As we go through the interview process, our goal is to ensure that regardless of your income, your attitude and character align with the overall Fast Lane ethos," Fast Lane Drive Arizona Partner John Barbuto says. "Members are committed to giving back to the community, helping one another prosper, and conducting themselves in an exemplary manner."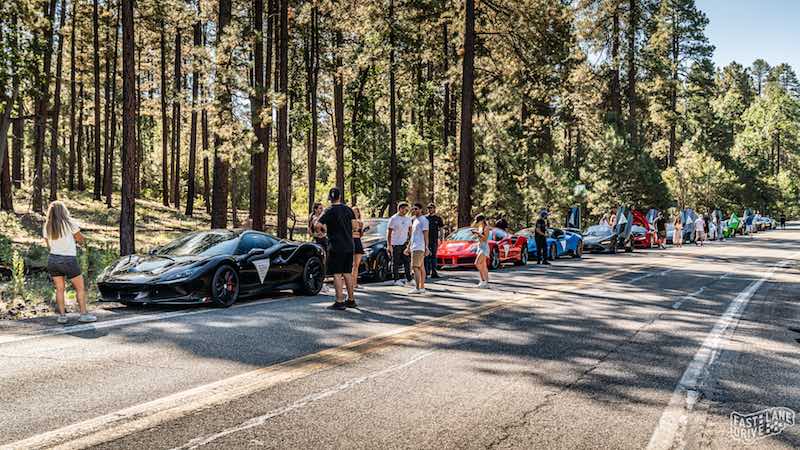 But that doesn't mean that they don't like to have fun. Each year, each chapter plans several dedicated and cross-chapter events, bringing together members for incredible, all-inclusive luxury experiences. "Each event we try to top the last," says Fast Lane Drive Arizona's Jamie Hebets, "scenic and exotic drives, dinners from celebrity chefs, private mansion parties, unique VIP experiences…you name it." Over the years, the club has continued to top itself in providing unparalleled luxury lifestyle experiences for its members. And its exclusivity and cachet only continue to grow.
That's what brought Fast Lane to Arizona. "Scottsdale is one of the premier emerging affluent markets," Blair says, "more and more people are realizing that Scottsdale and Paradise Valley are great places to live…and we felt it would be a perfect fit for Fast Lane." The abundance of HNWI transplants from nearby states like California and the proliferation of fine dining, shopping, golf courses, and nightlife make Scottsdale a prime location for the Fast Lane crowd. Fast Lane Drive Arizona has quickly established itself as the premier car club in Arizona.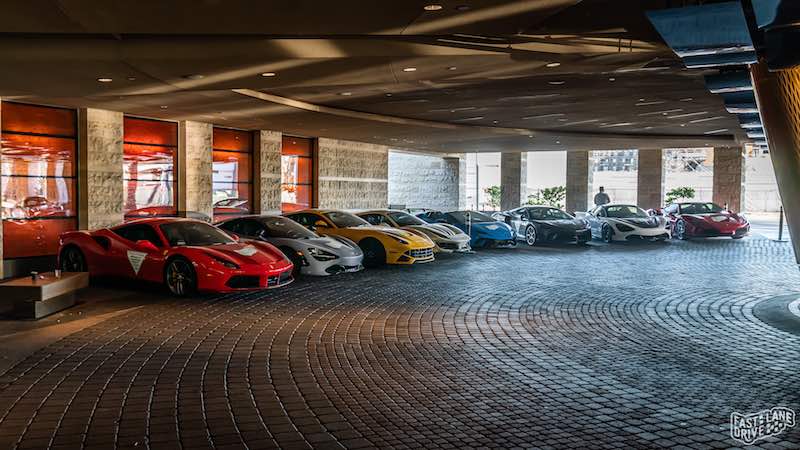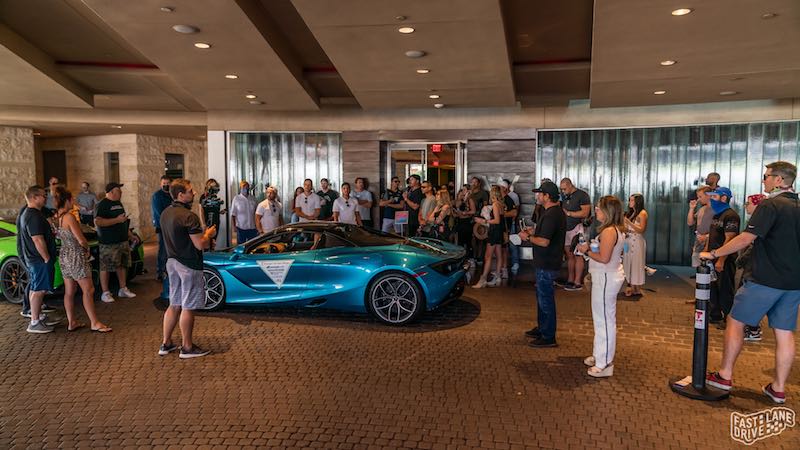 With the Super Bowl and Waste Management Open approaching, now is an exciting time to be an FLD Arizona member. "We have some really incredible things in the works," Barbuto says, "this is going to be one for the books." Fast Lane members from across the globe will be bringing their supercars and hypercars to the desert for the ultimate celebration. And since all events and experiences are members-only, the only way to join is to be a member.
FLD maintains its exclusivity through its careful selection process and strict 200-member cap. "Once a chapter reaches 200 members, we cannot allow any new members unless one drops out," Hebets says. This way the group can remain close-knit and ensure a real sense of community. "We want everyone to know and feel a connection and kinship with their fellow members," he adds, "whether we are hitting the track or organizing a drive for local schools, we want everyone to be proud of the people they are with."
The sense of community Fast Lane Drive has worked to foster is only reinforced by the number of opportunities created through its ranks. "We have had countless successful businesses created and deals brokered within Fast Lane," Blair says, "it has become an incredible network and resource for its members." According to him, "anything you need – reservations, recommendations, professionals – your Fast Lane brothers and sisters got it for you." This is what helps make Fast Lane Drive a true community… one that is growing with speed.
To learn more about Fast Lane Drive Arizona membership, visit fastlanedrive.com/arizona