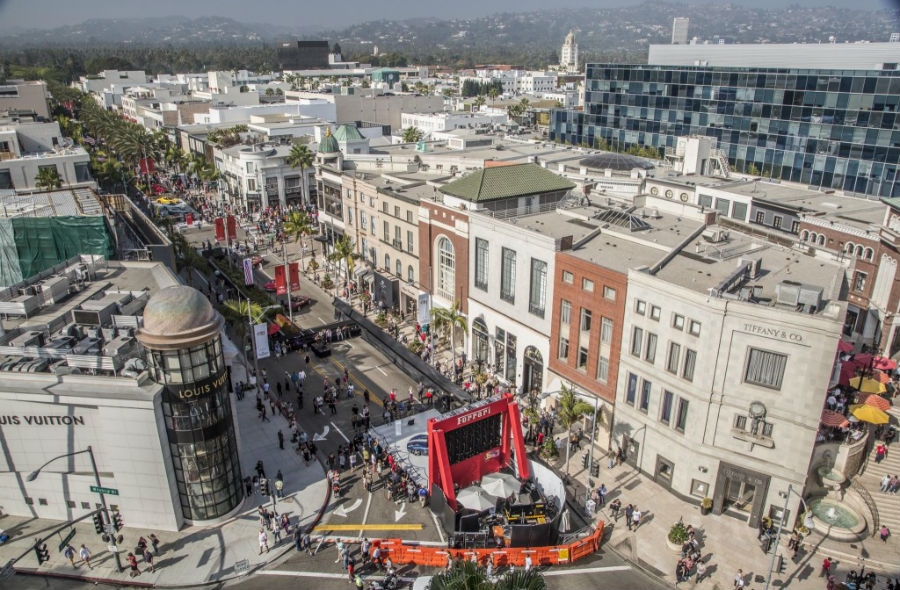 Following Friday night's black-tie gala at Beverly Hills City Hall, Ferrari's 60th anniversary celebrations culminated in California with a historic display on Rodeo Drive of 60 of the most iconic Prancing Horses ever assembled.
"Race Through The Decades: 1954-2014" brought a record-breaking 1,000 Ferraris and proud Ferraristito the streets of Beverly Hills, making this one of the largest gatherings of Prancing Horses in history.
Highlights of the Ferraris on display included Hollywood icons such as the Ferrari 308 GTS ("Magnum, P.I."), Testarossa ("Miami Vice"), and Steve McQueen's Ferrari 275 GTB/4. Surely, Ferrari's racing heritage could not be missed as an impressive array of Daytona and Le Mans winners showcased the passion behind the Cavallino and rosso corsa. Other notable vehicles represented the full lineup of supercars including LaFerrari, the 375 MM "Best In Show" winner at Pebble Beach, a priceless 250 GTO and the newest edition to the Ferrari fleet, the first 458 Speciale A in the United States, to name a few.
The namesake California lineage, from the 250 GT California to the new California T, graced the palm tree-lined streets in a parade escorting Ferrari Executives including, John Elkann, Chairman of FCA, Sergio Marchionne, CEO of FCA and Chairman of Ferrari, Amedeo Felisa, CEO of Ferrari, and Piero Ferrari, Vice Chairman of Ferrari.
The celebrations also included the first global public unveiling of the limited-edition F60 America paying homage to the long and important relationship Ferrari had, and continues to have with its American clients.
In addition to the collectors and clients who gathered together for this historic occasion, fans young and old came to marvel at their favorite Ferraris under the beautiful blue skies. Many could say they lived their "California Dream".