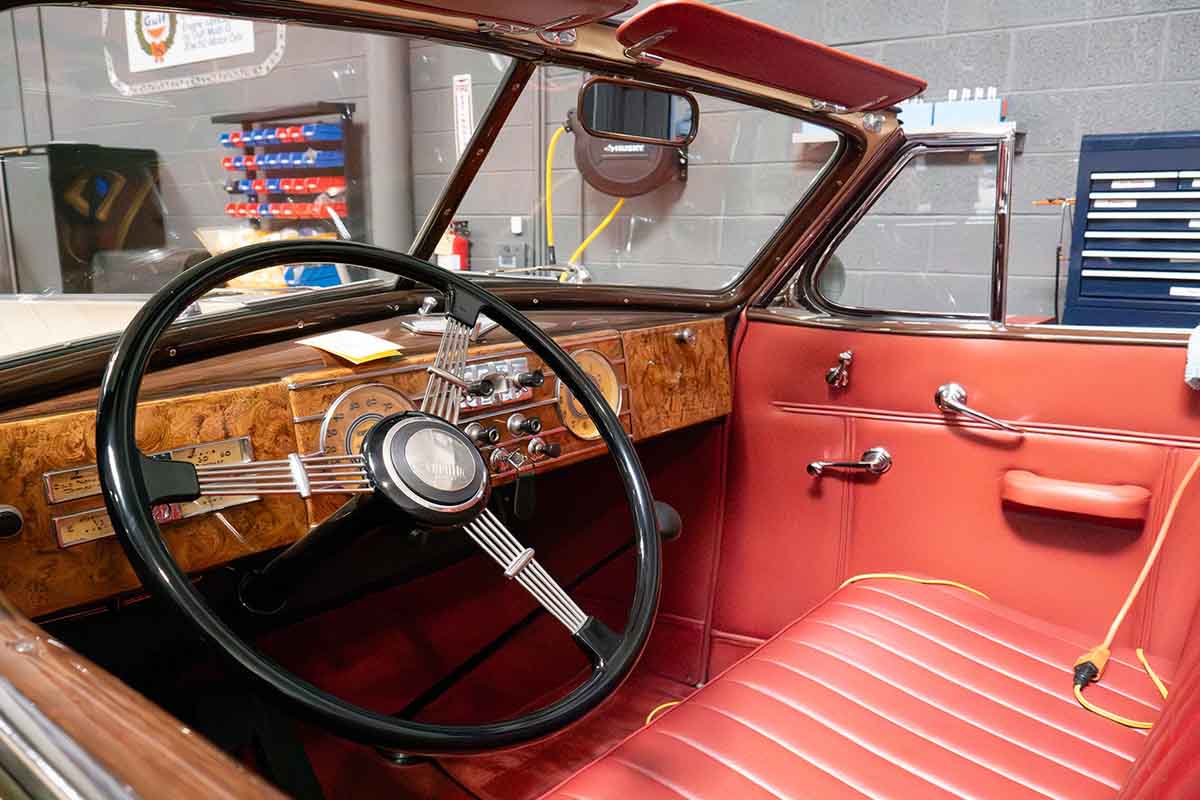 Jetset Magazine recently had the honor of attending a Ferrari Club of America Event. For this exclusive gathering, the Ferrari club convened at a garage owned by the iconic Harley Cluxton III. His legendary collection adorned the room, filling every inch with a captivating look at automotive history. We had the privilege of embarking on a guided tour, led by the affable activities director, Peter Volny. Following the tour, we sat down with him for an interview.
Within the confines of this lavish space, the ambiance was dominated by the presence of revered marques – Ford, Ferrari, and Porsche. I perused an illuminating snippet about each of the exquisite automobiles elegantly displayed. The arrangement was thoughtfully curated, offering ample room for aficionados to intimately appreciate the craftsmanship of both the interiors and exteriors. Several of these masterpieces had their hoods gracefully propped open, inviting further scrutiny. As I gazed upon the centerpiece of this automotive reverie, my eyes locked onto the GT40, a veritable icon that forever etched its name into the annals of history by breaking Ferrari's longstanding winning streak at Le Mans in 1966.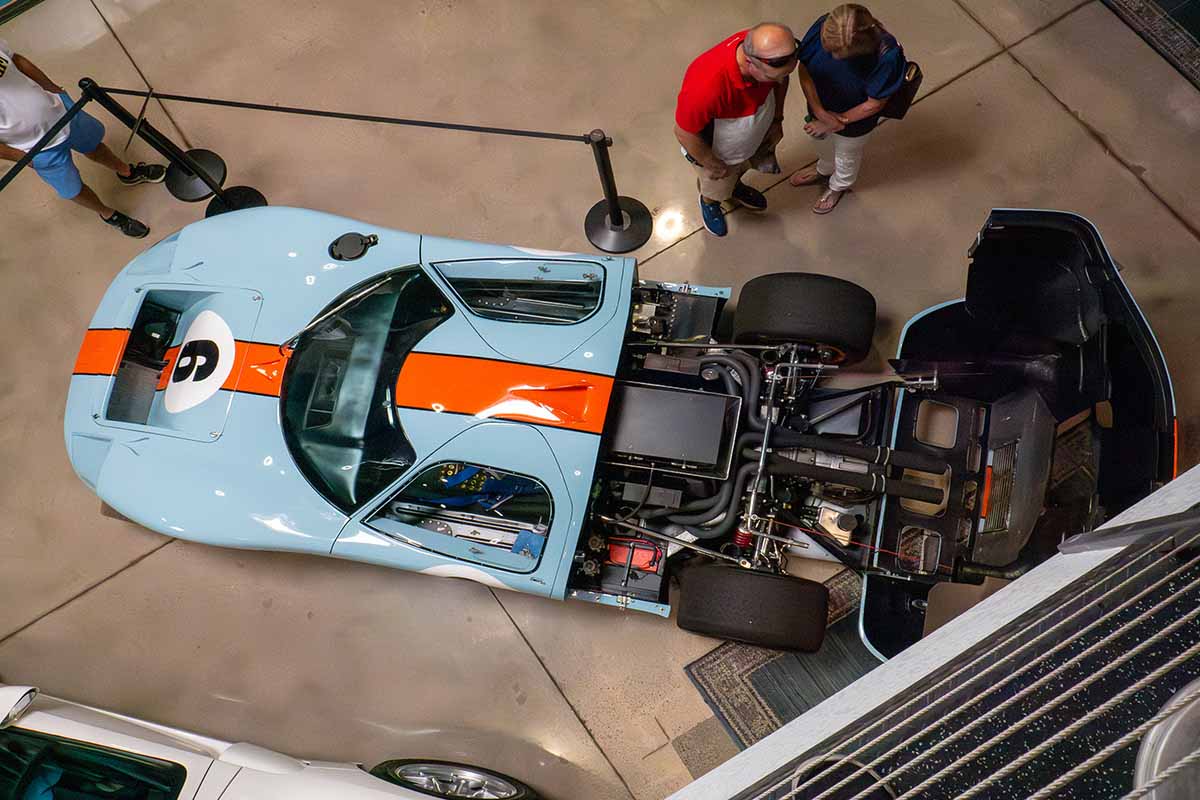 As the curtain fell on this monthly soirée, the Ferrari Club convened for a group photograph, a tangible memento of their shared passion for exquisite automobiles. Then, they dispersed in their respective high-performance vehicles, engines resounding with a symphony of power and precision, marking the crescendo of yet another unforgettable event.
AJ Griffith: Firstly, I want to ask how you discovered your love of racing.
Peter Volny: My parents told me that as a very young kid, two years old that I was already car crazy. I just loved cars from a very early age. As I got older and older, that passion just kept growing and obviously, I went into the performance side of cars which also led to racing. So I bought my first race car when I was, I think, 17 years old. I started club racing and thought I might have had a career, but my ego was a lot bigger than my talent.
AJ Griffith: That's amazing. You said you bought your first race car at 17. What kind of car was it?
Peter Volny: It was in Australia where I grew up. And it was a competition version of a Holden. Now, it was owned by General Motors and they made unique cars for Australia, and there's a very famous race in Australia, called the Bathurst 500. Back then, the Bathurst was a 500 mile race. Now the Bathurst is a 1,000 kilometer race and General Motors Ford and Chrysler would produce a limited number of cars. I think it was 150 from memory and they were competition versions of their streetcar. I bought one of those.
AJ Griffith: One of 150. Wow, that's incredible. How did you come to be part of the Ferrari Club?
Peter Volny: I had already started Concours in the Hills, and I was going to car shows. I had an 06 Ford GT and I was going to car shows. I went to Pebble Beach and Quail and Concourso Italiano and various car shows, plus the different cars and coffees that are in the city here, and nothing was on grass.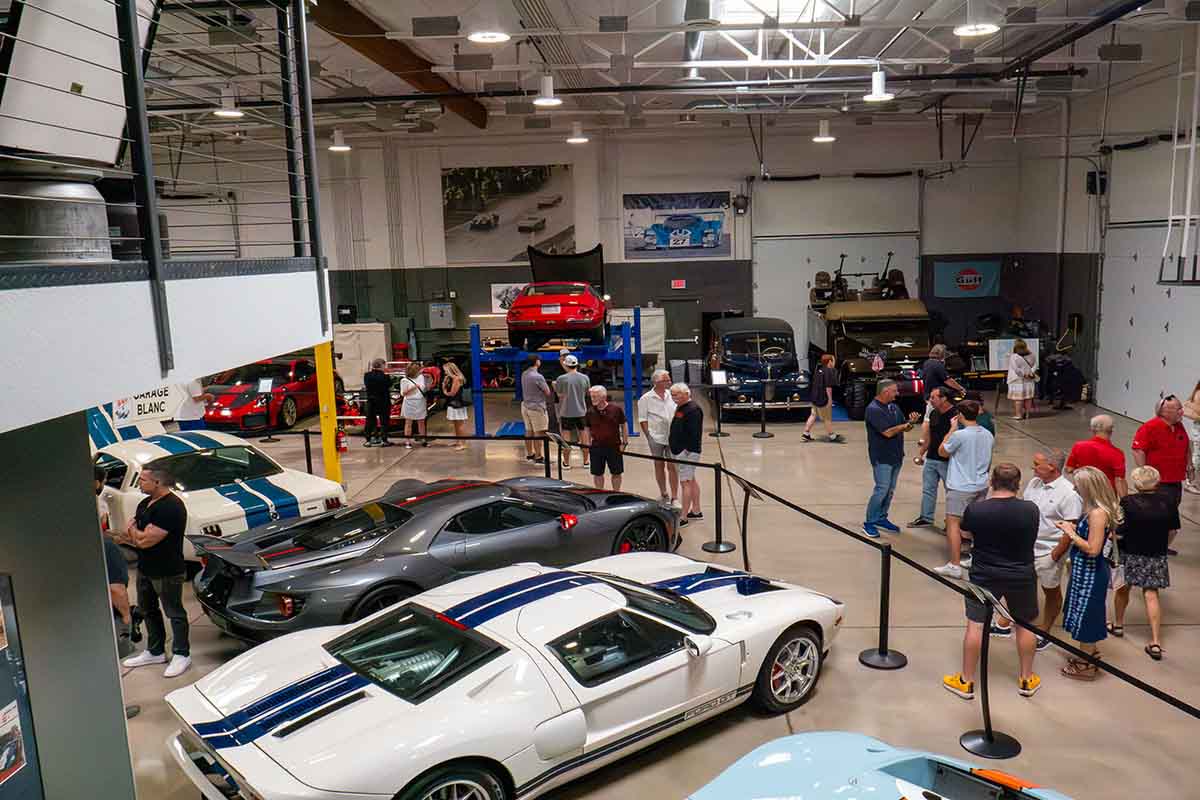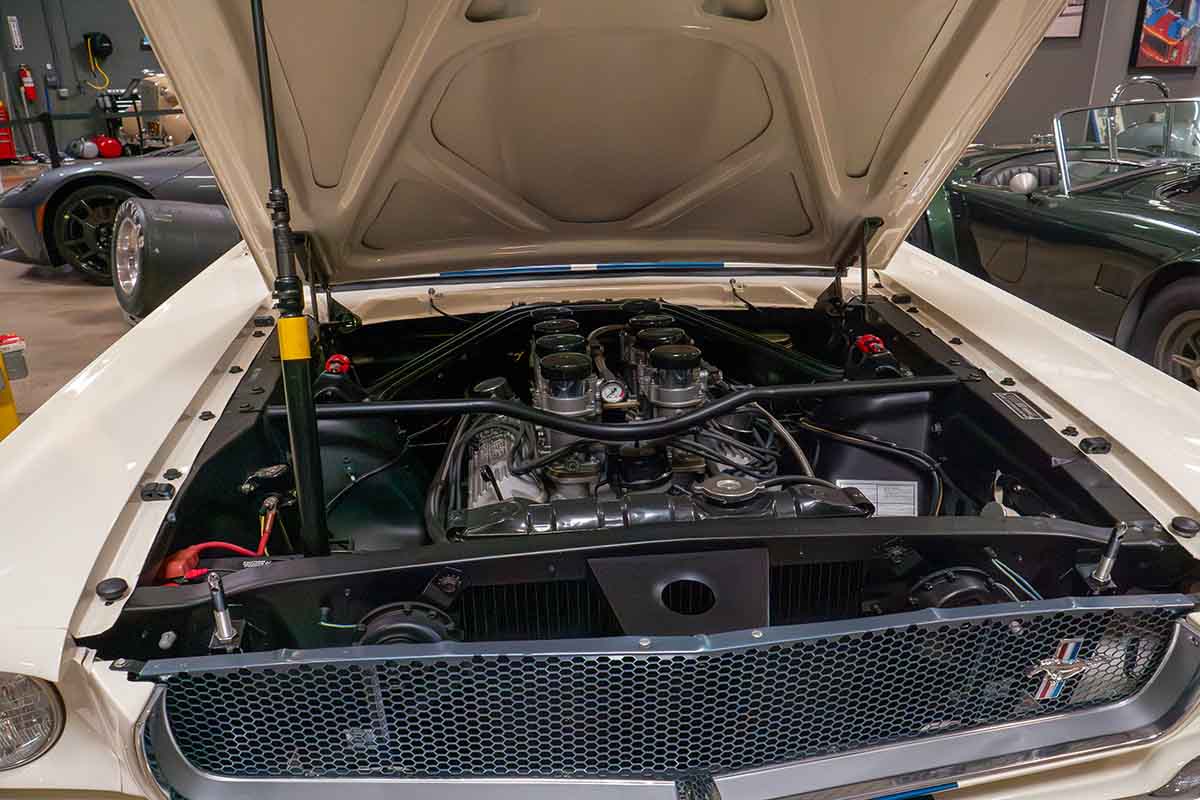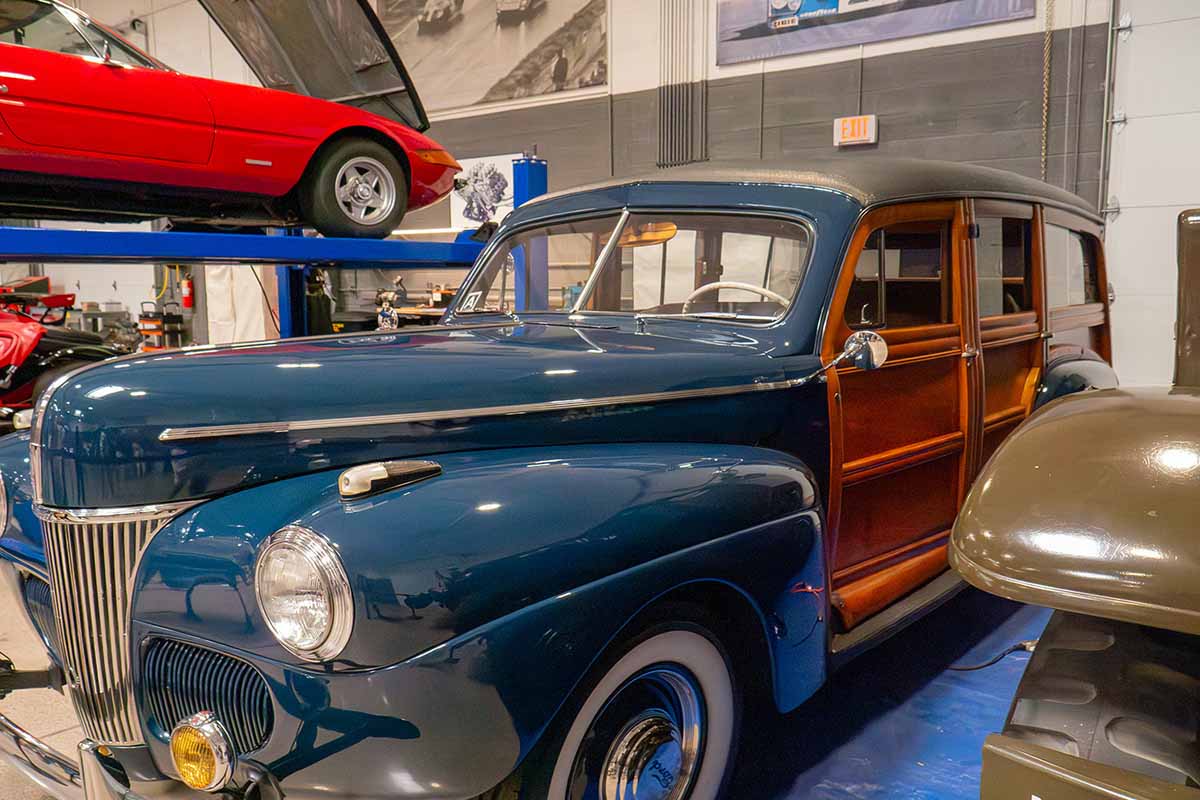 I really thought given all the cars in Scottsdale that we should have a car show on grass. There wasn't one. So I naively started one and the Ferrari Club participated in it. At the time I didn't have a Ferrari but I had a Maserati at Gran Turismo with a Ferrari, which has a Ferrari engine. I still have that car now. I love it. The president of the Ferrari Club, who were participating in the show, said, "Look, we take people who have Maseratis as well", so he convinced me to join the club and I did. That's going back to, I think, 2014 or 2015. Yeah.
AJ Griffith: So now you're their activities director, how do you blend luxury with your love of Motorsports?
Peter Volny: I think they're inextricably related because luxury cars tend to be more high performance. I would certainly classify Ferraris, McLaren's, Lamborghinis and Porsches, as luxury cars, given their cost. Most of them are very high performance cars.
AJ Griffith: What's your favorite Ferrari so far?
Peter Volny: It would be one of the vintage ones. Either the Daytona, which I have or a 275 GTB4. Those would probably be my two favorites. In terms of street Ferraris, I tend to like the vintage stuff more than the modern stuff.
AJ Griffith: Yeah, I was looking at the pictures from one of your events and I saw you in the Daytona. I figured that would be one of your favorites.
Peter Volny: Yeah, it's a car I've wanted all my life, and it's fairly expensive. A number of years ago, my wife, who is a fabulous supporter of all of this, said, "You're not getting any younger, you're not going to buy this thing when you're 80 years old, pull the trigger now." So I did.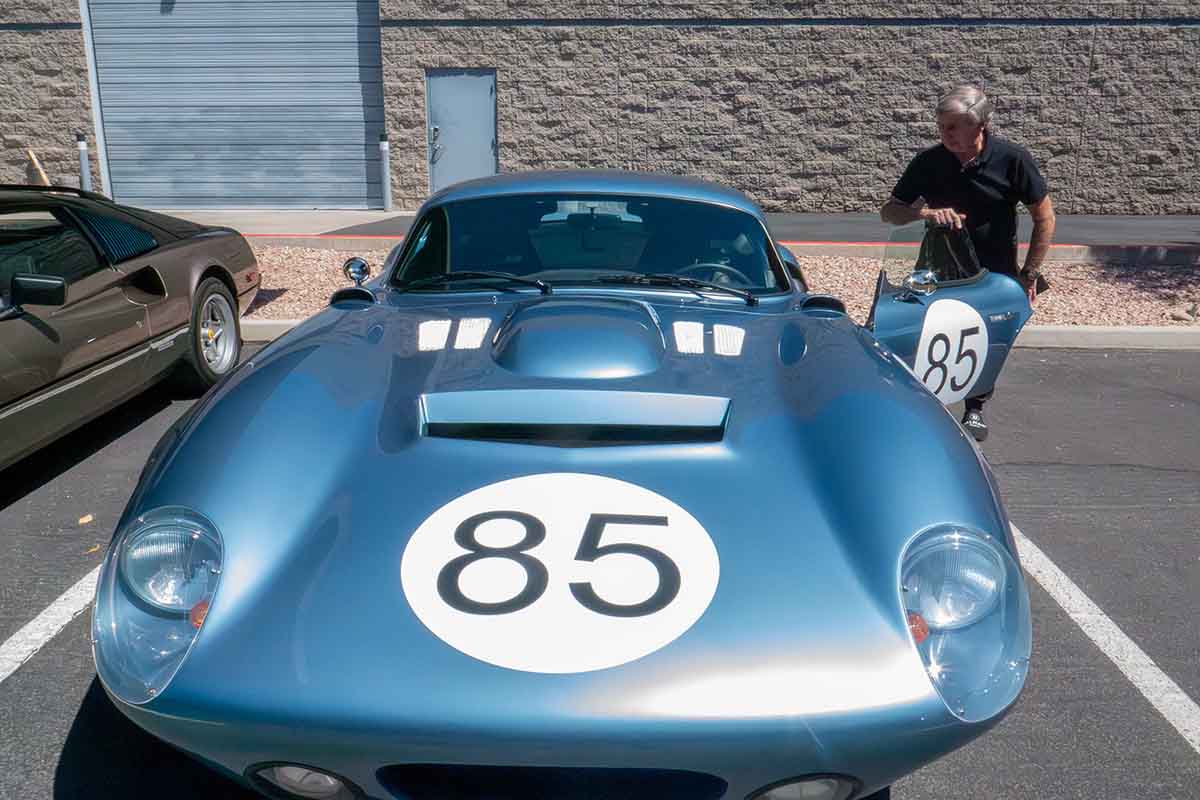 AJ Griffith: Yeah, I remember one of the members of the club had an 85 car. He also had a 75 car and 65 car because every 10 years his wife would get him another one.
Peter Volny: Yeah, we have members like that. A lot of the wives are very supportive in terms of events. I like to do a social event every month where the spouses can come along, but we also have women who own Ferrari. So, it's not exclusively men, don't make that mistake. We have several women in the club and they're wonderful. When we do track days, they're very, very good and some of them are faster than their husbands.