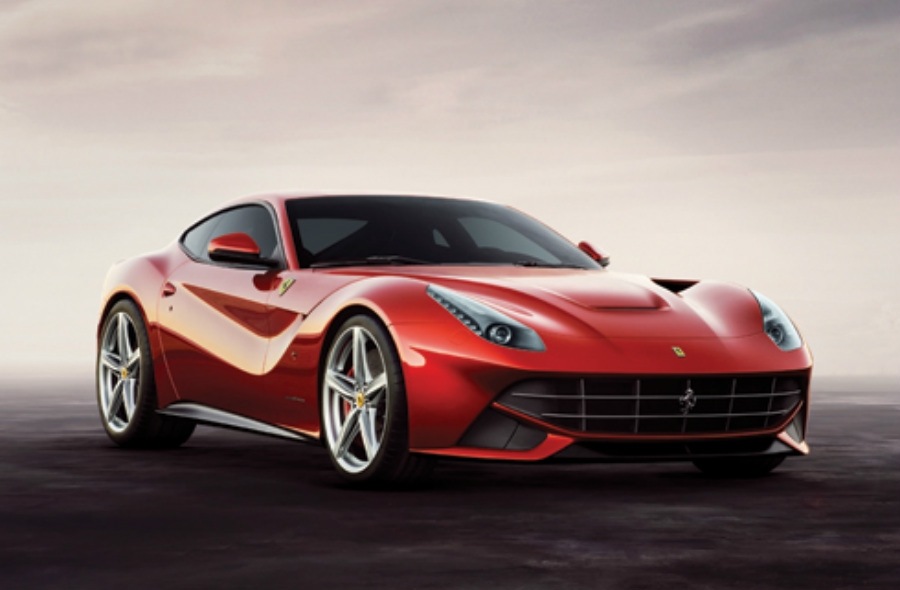 The unveiling of the Ferrari F12 berlinetta, the fastest Ferrari ever built, ushers in a new generation of Ferrari 12-cylinders in the form of a car that delivers unprecedented performance
from an exceptional new engine, combined with an innovative design that redefines classic themes along with extreme aerodynamics. This is, in fact, the most powerful and high-performance Ferrari road car ever launched, thanks to the incredibly efficient engine – in terms of mechanical, combustion and fluid-dynamics efficiency – which, together with advanced vehicle architecture, aerodynamics, components and electronic controls, guarantee unsurpassed driving involvement whatever the road or track.
Ferrari's traditional transaxle layout has been revolutionized to match the more extreme performance of the car. The F12 berlinetta's 6262cc 65° V12 engine delivers unprecedented performance and revs for a naturally-aspirated 12-cylinder engine and provides an unrelenting surge of acceleration all the way to the 8,700 rpm limit. Fuel consumption has been reduced by 30 percent. The result is that the new Prancing Horse 12-cylinder accelerates from 0-62 mph in 3.1 seconds. It also completes a lap of the Fiorano circuit in 1'23", faster than any other Ferrari road car.
The design of the F12 berlinetta is a result of the collaboration between the Ferrari Styling Centre and Pininfarina. It is a perfect balance of uncompromising aerodynamics and harmonious proportions, interpreting the typical elements of Ferrari's front-engined V12 cars in an original and innovative way.