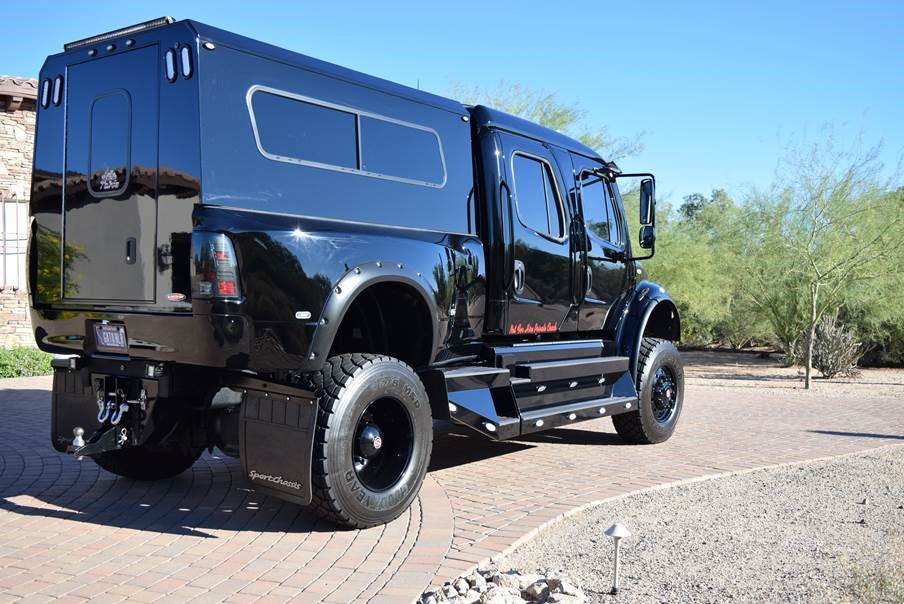 Looking for an ultra heavy-duty all terrain vehicle for your next extreme outdoor adventure? Well then look no further. This 2015 Sport Chassis P4XL super truck comes loaded with all the options you could ever dream of. Powered by a 335 hp Cummings engine with an Allison six-speed automatic transmission, this truck features four captain's chairs and a complete Alcantara-lined cab with Dynamat throughout to make for a smooth and quite ride.
Equipped with satellite service to its four televisions, the truck includes a 9″ front head unit with upgraded amp and speakers to provide the ultimate mobile entertainment experience for anyone lucky enough to take a ride in this epic vehicle.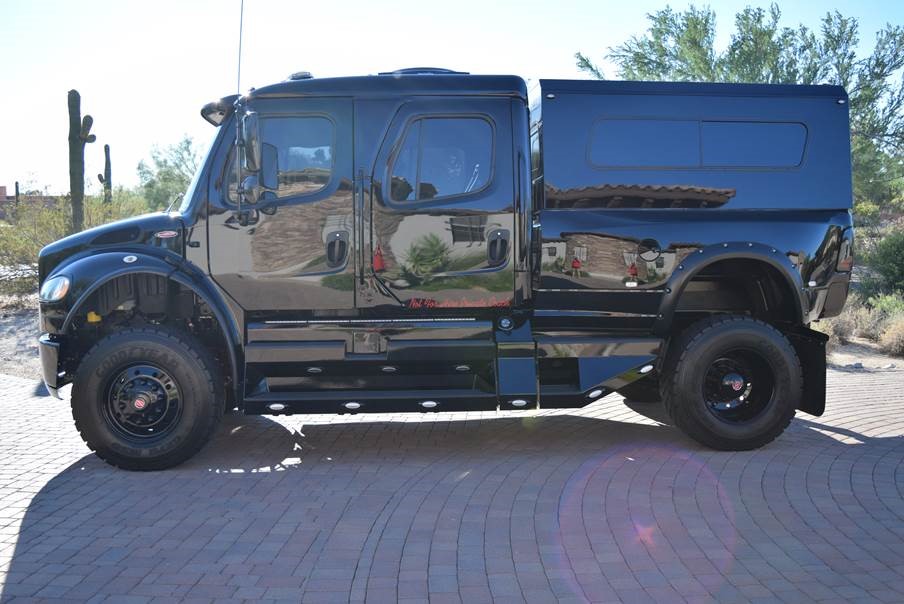 Illuminated with Red Rigid undercarriage lights and White Rigid front and rear lights, this one-of-a-kind truck will capture the attention of on-lookers while keeping your personal effects safe via a Viper alarm system, all while keeping you out of trouble with a K40 radar detector.
Added visibility for over-sized towing and other extreme needs is offered by way of Whelen tracer lights and a top stone light bar, while the entire vehicle has been blacked-out to create an aggressive look and feel.
Shelving has been constructed beneath the topper to allow for easier storage, and the rear of the cab is also equipped with A/C and a cooler in the rear center console.
While the vehicle does come with very few miles (just under 26,000), the best part of this sale is the included engine warranty that will ensure the vehicle stays running in tip-top shape all the way through August 2020 or until the truck hits 200,000 miles.
Interested? Contact Mark Schouten at 480-720-8932 to learn more and to make an offer.