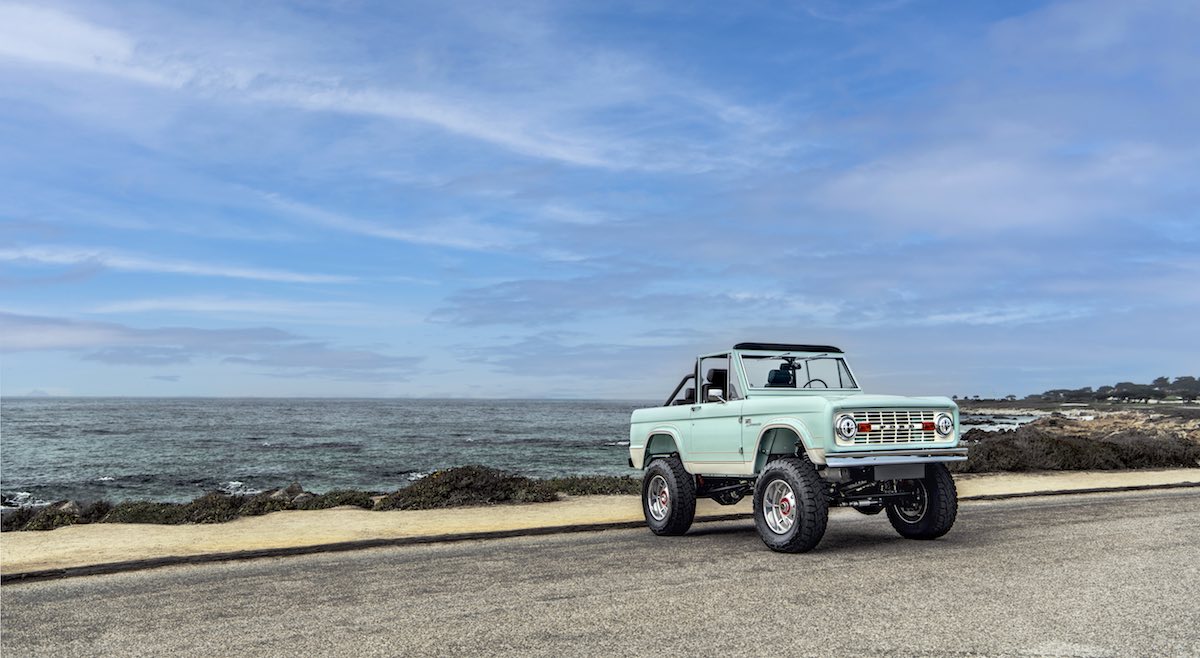 For one week in August, the automotive world turns its focus to coastal California for Monterey Car Week. Having earned a reputation as the premiere "kick-off" event of Car Week, surrounded by state-of-the-art aircraft and gourmet food, McCall's Motorworks Revival presents vehicles from classic to modern at the Monterey Jet Center. Elegance and innovation are consistently on display at McCall's Motorworks Revival and this year's event was no exception.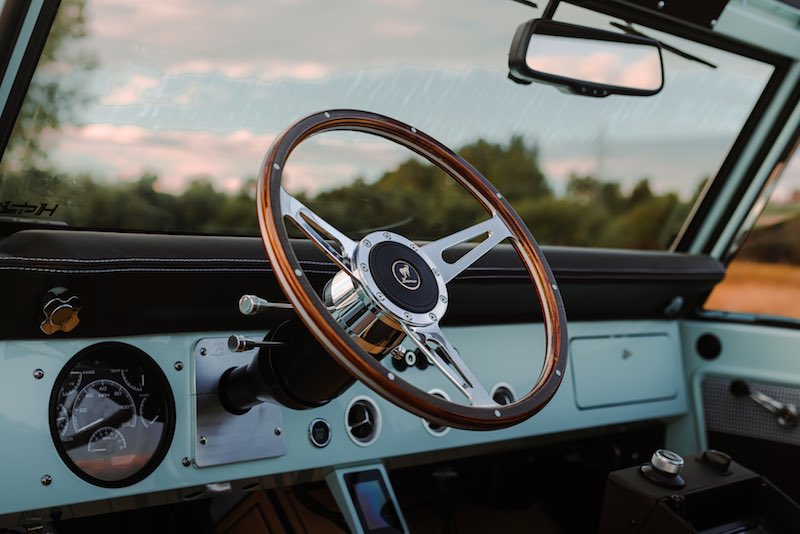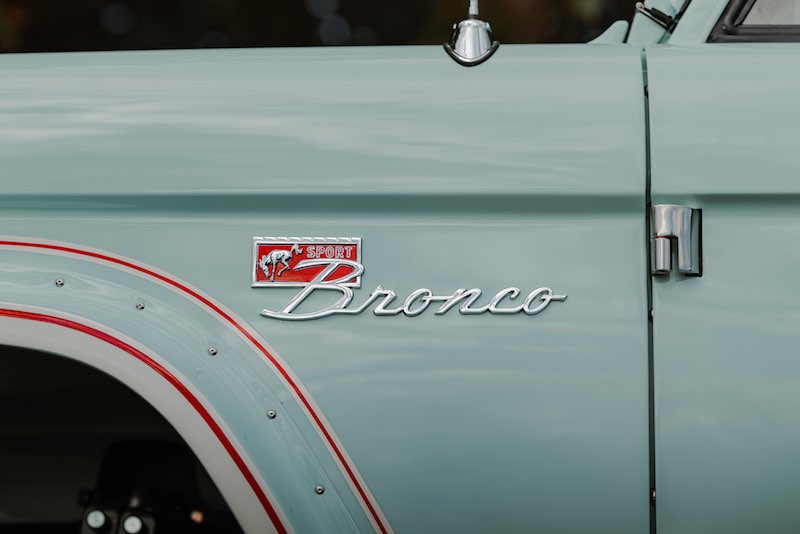 For thirty years, the tarmac at this exclusive event has served as a launch pad for the latest in automotive engineering and craftsmanship. As a result, the McCall's Motorworks Revival was the perfect venue for a sneak peek of Gateway Bronco's latest innovation to the vintage Ford Bronco market.
With a custom Seafoam Green finish featuring cream accents and red pinstriping, Gateway Bronco's premiere LUXE-GT model stood proud amongst the event's private jets and supercars. On the surface, the 1972 Ford Bronco appeared just the latest proof point of Gateway Bronco's commitment to building works of automotive art with expert craftsmanship, the highest-quality materials, and unparalleled attention to detail. On the surface, you would have been right. However, everything changed with one look under the hood.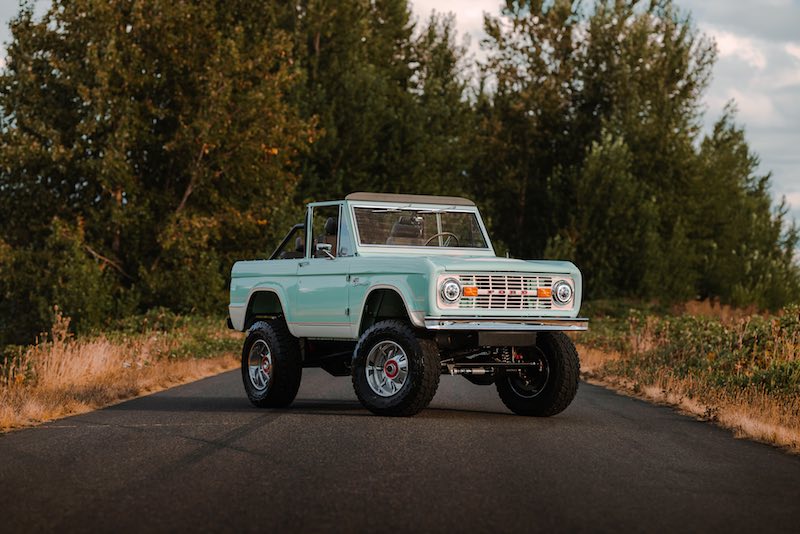 Greeting guests wasn't a sparkling Ford small block V8 or even a modern 5.0 "Coyote" Mustang motor -this was a horse of an entirely different breed. Here, proudly on display, and after thorough R&D, enthusiasts and tastemakers from around the world helped welcome Gateway Bronco's introduction to the electric vehicle (EV) market. Delivering the power equivalent of a modern-day V8, and boasting a 300-mile range, this LUXE-GT EV Bronco moves from 0 to 60 in 4.7 seconds.
"At Gateway Bronco, we're committed to delivering the newest technologies in a reliable, proven package," said Seth Burgett, CEO of Gateway Bronco. "Over the past five years, we've collaborated with other industry leaders to develop new products for the automotive hobby as we continually improve our trucks and SUVs. While most of our builds are traditional V8 powered classics, the LUXE-GT Electric allows us to expand our offerings and respond to clients excited about an electrified classic Bronco."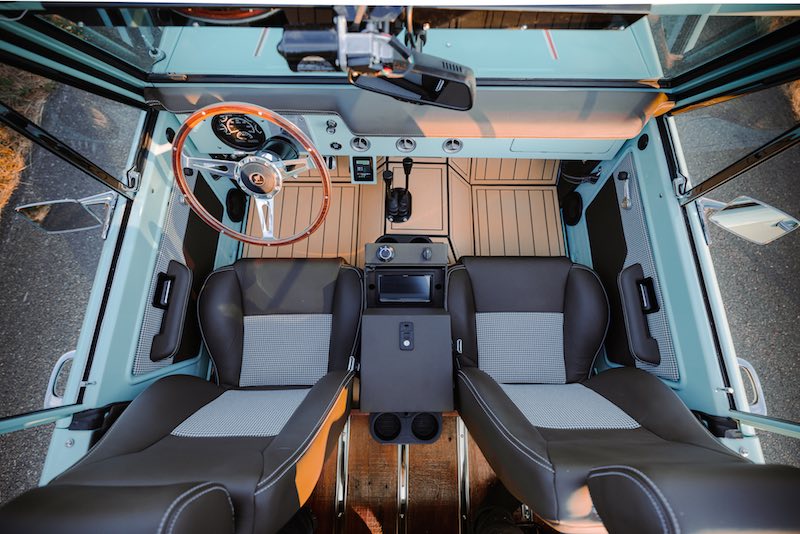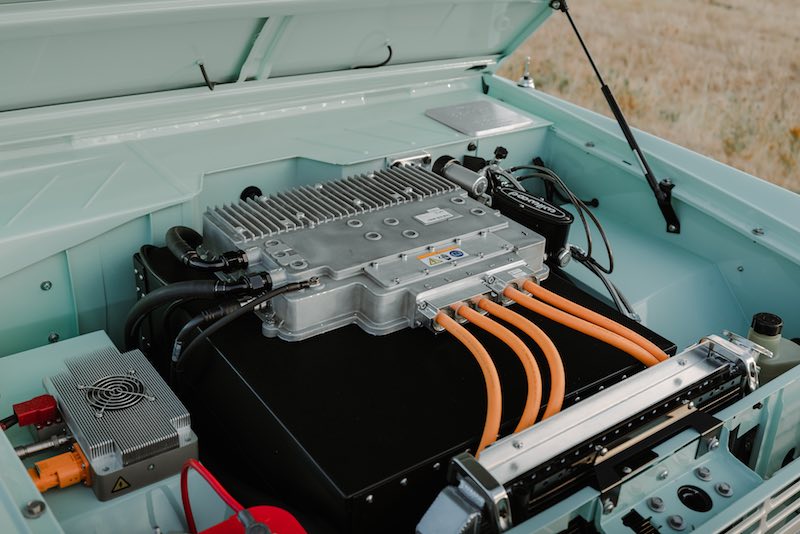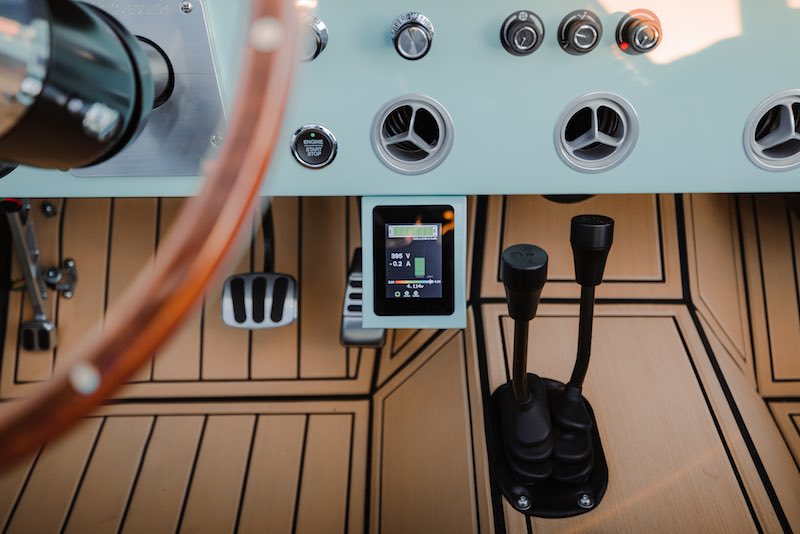 Built on a modern 21st century assembly line, Gateway Bronco breathes new life into these legends, handcrafting them to drive and perform like a modern luxury vehicle Just like Henry Ford envisioned.
Another innovation unveiled on the Monterey runway was the LUXE-GT's Electronic Ride Control suspension developed in conjunction with industry leader, JRi Shocks.
"We expected some traditionalists might wince at the thought of an all-electric Bronco, but after realizing the performance, the range and the ability to adjust the vehicle's suspension at the push of a button, visitors really began to pay attention," added Burgett. "This innovative suspension can turn any of our vehicles, regardless of powertrain, from a mall crawler to a hardcore off-roader in seconds. It's truly unbelievable."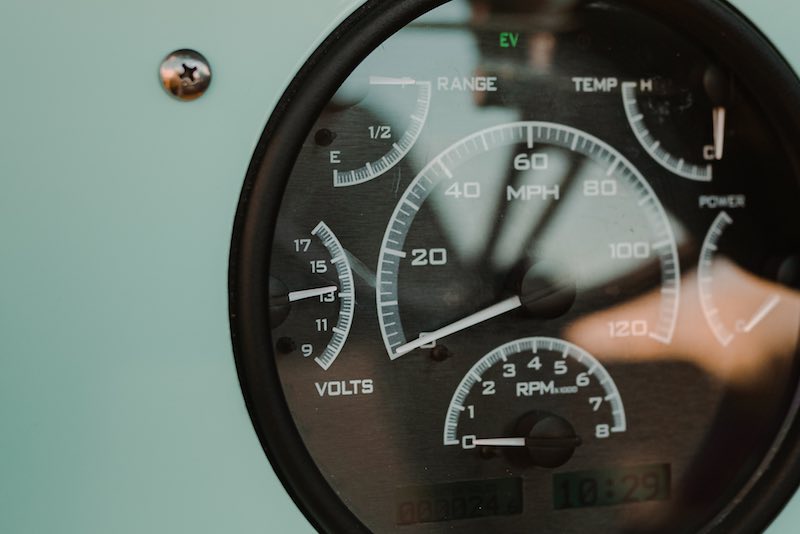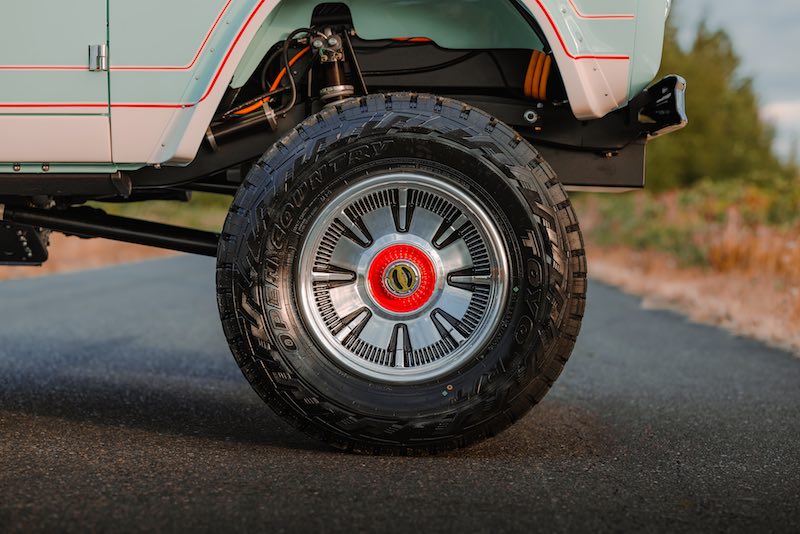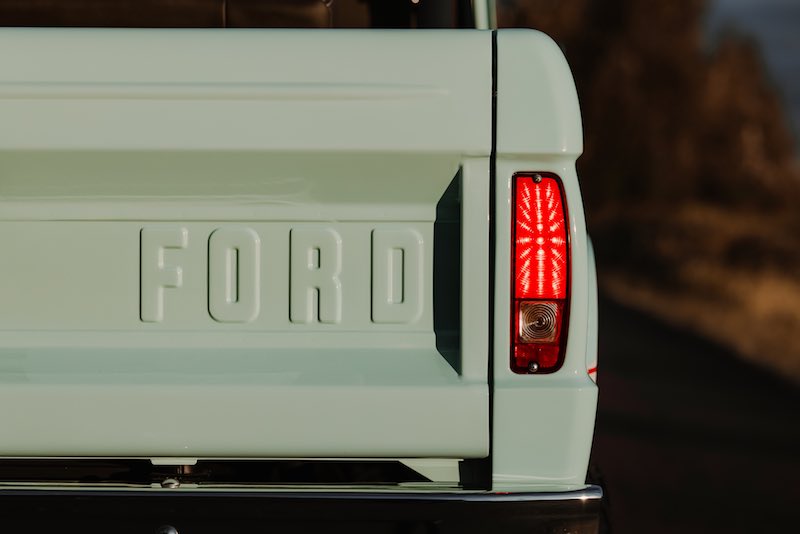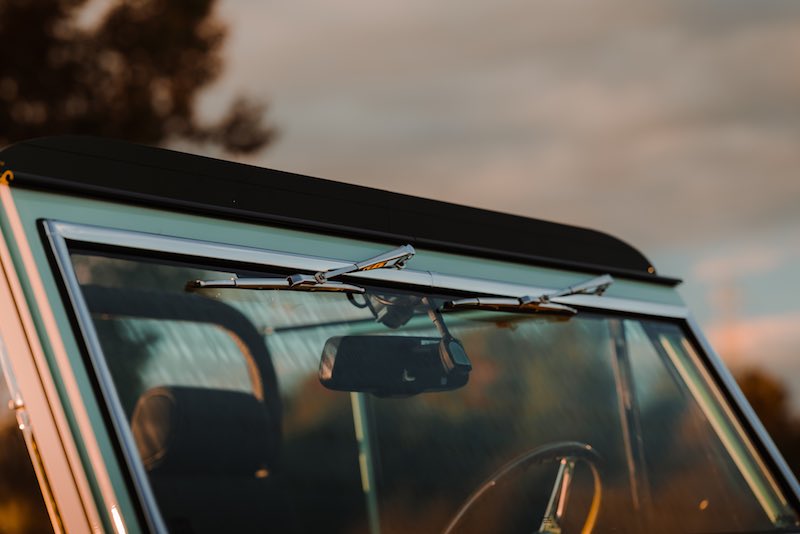 Containing the absolute best of Gateway Bronco's options for its stunning vehicles, the LUXE-GT EV is a zero-compromise vehicle providing absolute peace of mind for drivers concerned with their emissions impact or vacation homeowners looking to eliminate maintenance concerns of a seasonal vehicle. It is the ultimate "leave no trace" vehicle when going on camping trips or exploring the coast looking for your next vacation spot.
"EV technology is an exciting opportunity for us and our clients, and we're thrilled to introduce this vehicle with our friends at McCalls," said Burgett. "This alternative form of propulsion paves a promising future. We're incredibly excited to see where the road takes us."