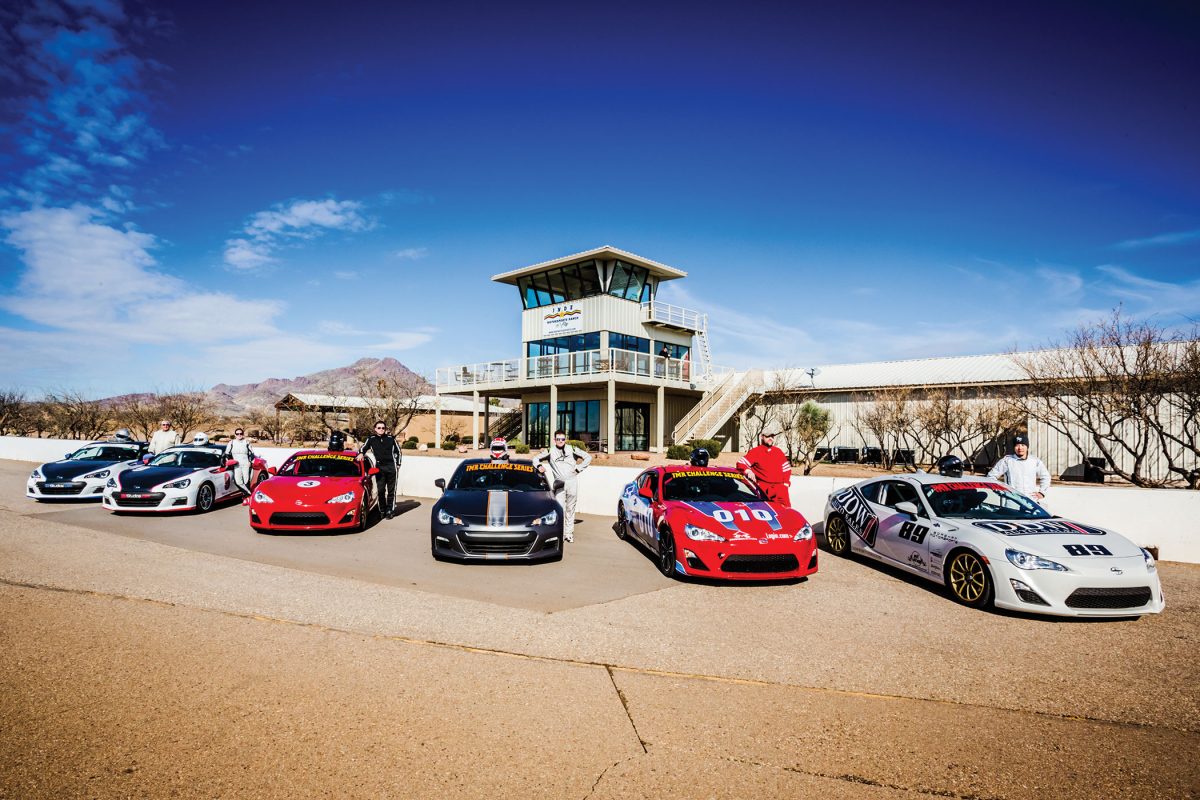 Deep in the heart of the Sonoran Desert lies what has remained until now a fairly clandestine and ultra-exclusive paradise created specifically with the diehard automotive enthusiast in mind: Inde Motorsports Ranch. Located on over 1,700 acres of pristine ranch land in secluded southeastern Arizona, this one-of-a-kind desert racing oasis provides those fortunate enough to visit with the unique opportunity to experience a world-class race track — with a splash of luxury and homespun hospitality thrown in.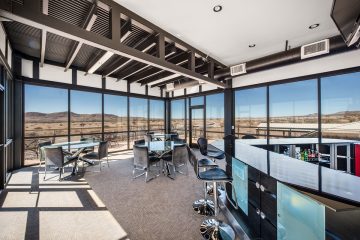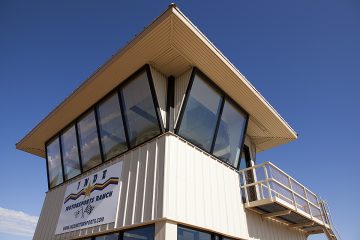 Built on land that is very rich in Native American Apache history, Inde was designed with "the people" in mind. This private, members-only race track offers an unparalleled experience for even the most discerning of professional drivers. With over 200 feet of elevation changes and as many as 40 challenging track configurations, it's no surprise why Inde Motorsports Ranch has quickly become the premier private racing facility for the affluent performance enthusiast.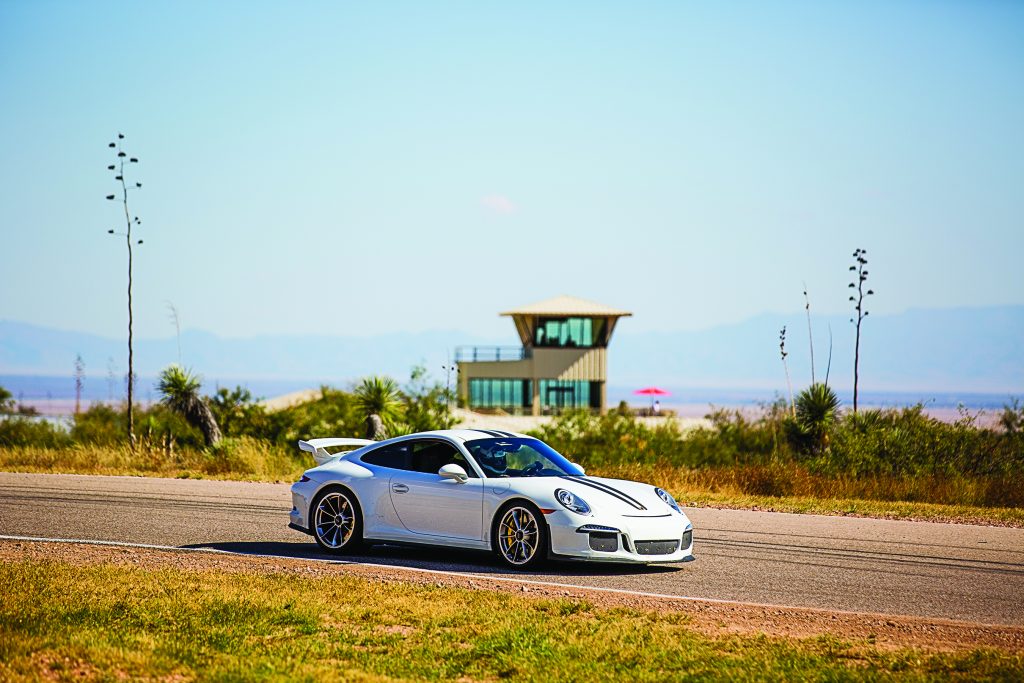 With more than 21 hair-raising turns, Inde's SCCA-certified track offers motorsports aficionados the unique opportunity to race on one of the Southwest's most challenging courses with full access any time of year. The high-speed race track measures in at 2.75 miles in length, with a straightaway just long enough to land a small turbo-prop or very light jet, and stands alone as the only private motorsports club that includes access to a 3,800-foot FAA-approved private airport and helipad.
Upon arrival, first-time visitors and novice drivers are personally greeted by Inde Motorsports' president CJ Dorland and then given an in-depth safety briefing and course overview from Inde's VP of Business Development, Lead Professional Driver, and veteran racing expert, Kai Goddard. Along with Executive VP and motorcycle racer John Mabry, Kai and the team offer expert insight into race strategy and coaching, and ensure that each person fortunate enough to experience the track gets the most out their time at the facility.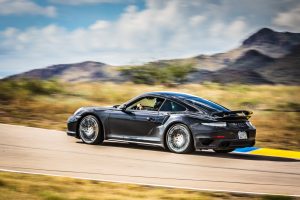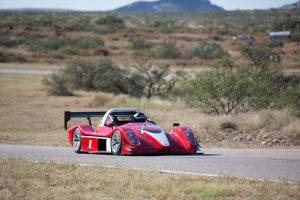 Aside from invaluable expert knowledge, members of this elite club gain access to a wealth of luxury amenities. From the private garages and trackside casitas (reminiscent of the finest five-star resort accommodations) to the in-house gourmet chef, close proximity to Arizona's growing wine region, and extremely personable staff who make you feel like you're a part of the family from the moment you step foot on the property, it's no wonder why first time visitors of this world-class racing facility are quick to sign-up for a membership.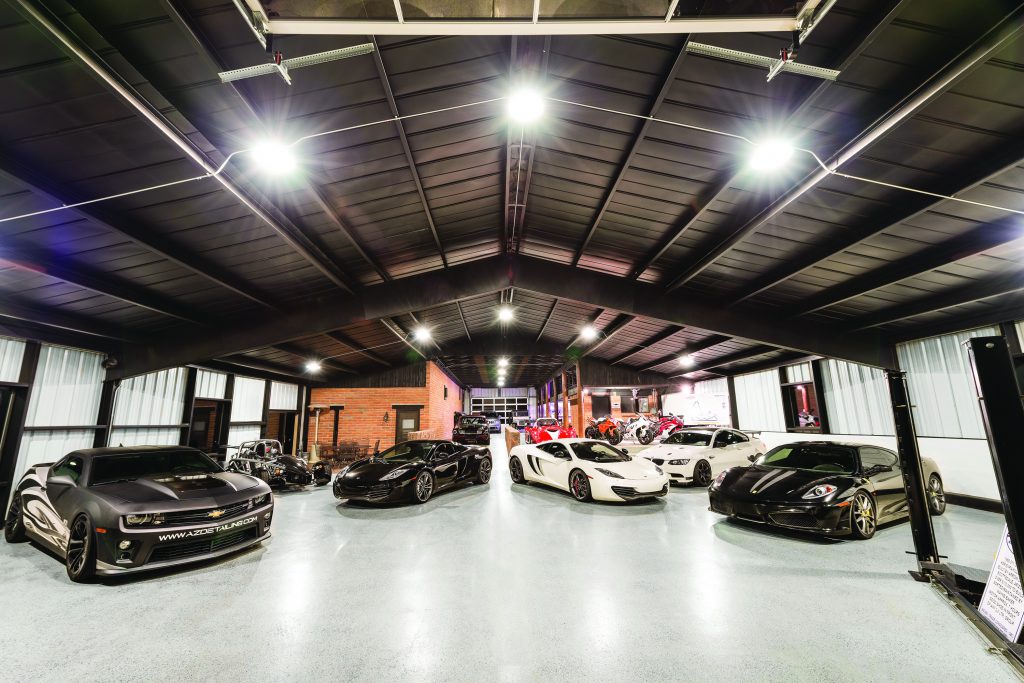 A brief glance into a few of the members' garages reveals a massive collection of many of the world's top exotic automobiles. On any given day, anything from an official Indy car to a Lamborghini Superleggera can be found speeding across the course. McLarens, Vipers, Ferraris, and Porsches (and soon, an Aston Martin Vulcan) are all on frequent display at this elite course curated specifically for the affluent jetsetter and fervent racing fanatic.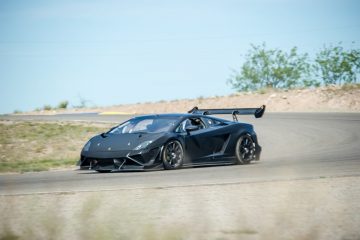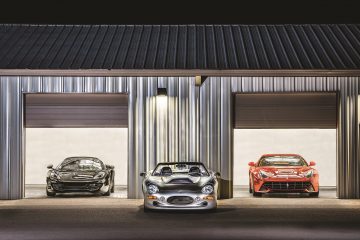 Inde is also the preferred test track for a handful of esteemed automotive manufacturers and plays host to numerous events throughout the year, including a personal favorite and nationally-recognized charity event, the 24 Hours of LeMons endurance race (think of it as soapbox racing with jalopies worth no more than $500). Being the premier fly-and-drive road and touring course in North America, it's no surprise that availability into this exclusive, members-only club is extremely limited. And while future expansion plans are being discussed, with a current cap of just 200 memberships, there are only a handful of opportunities presently available to join this esteemed luxury racing utopia in the desert. So act quickly. Your pole position awaits.