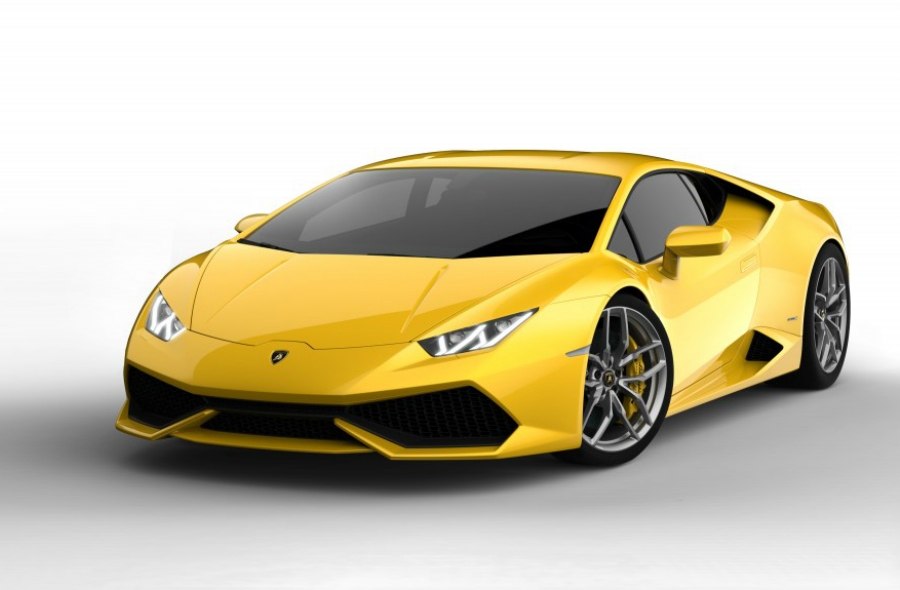 The new Huracán LP 610-4 has been very positively acclaimed in North America, by already receiving 1000 orders in only 10 months since its worldwide debut.
This is the most successful welcome ever received by a Lamborghini model in North America. http://vimeo.com/106138000
Throughout 2014, Lamborghini and its 129-member dealer network have generated excitement and solid commercial results for their latest vehicle, the 2015 Huracán LP 610-4, through invitation-only events for both current clients and prospects. These events – focused on the car's cutting-edge design and technology – aided Lamborghini in receiving more than 3,000 global orders during its introduction phase.
Developed and executed by Lamborghini dealerships across the globe, each event was designed to introduce guests to the true essence of Lamborghini's latest model. Events ranged from a two-day upscale dynamic driving track event to transforming art galleries to welcome consumers to the true spirit of the Lamborghini family.
"In the Americas we worked together with our dealer partners to outline their launch outreach strategy from a new perspective. How to make their events and communications bold yet welcoming," said Alessandro Farmeschi, COO of Automobili Lamborghini SpA. "As a result, we are watching a success story unfold. As the Huracán arrives in-market, consumers are anxiously waiting to experience this vehicle which is a direct result of these targeted events."
Over the past several years, Lamborghini has seen growth within their North American network through investing in both updating and establishing facilities – all in the name of creating a true clubhouse for clients, enthusiasts and prospects. These investments, coupled with the success of the Huracán, brand activation and motorsports activities, has help to propel the customer base, impacting a successful sales year.
The new Huracán is available at Lamborghini dealerships with customer deliveries currently scheduled. Production takes place at Automobili Lamborghini headquarters in Sant'Agata Bolognese.
Founded in 1963, Automobili Lamborghini is headquartered in Sant'Agata Bolognese, in Northeastern Italy. The Lamborghini Huracán LP 610-4, which has made its world debut at the 2014 Geneva Motor Show is the successor to the Gallardo and redefines the luxury super sports car driving experience with its innovative technology and outstanding performance. The Aventador LP 700-4, in Coupé and Roadster offerings, represents the reference point in the world of V12-powered, luxury super sports cars. With 129 dealerships worldwide, in little more than half a century Lamborghini has created an uninterrupted series of extraordinary, exclusive cars that include the 350 GT, Miura, Espada, Countach, Diablo, Murciélago, and several limited series like the Reventón, Sesto Elemento and Aventador J. The Veneno Coupé, the Egoista and the Veneno Roadster, have been created to celebrate the brand's 50th anniversary year in 2013.