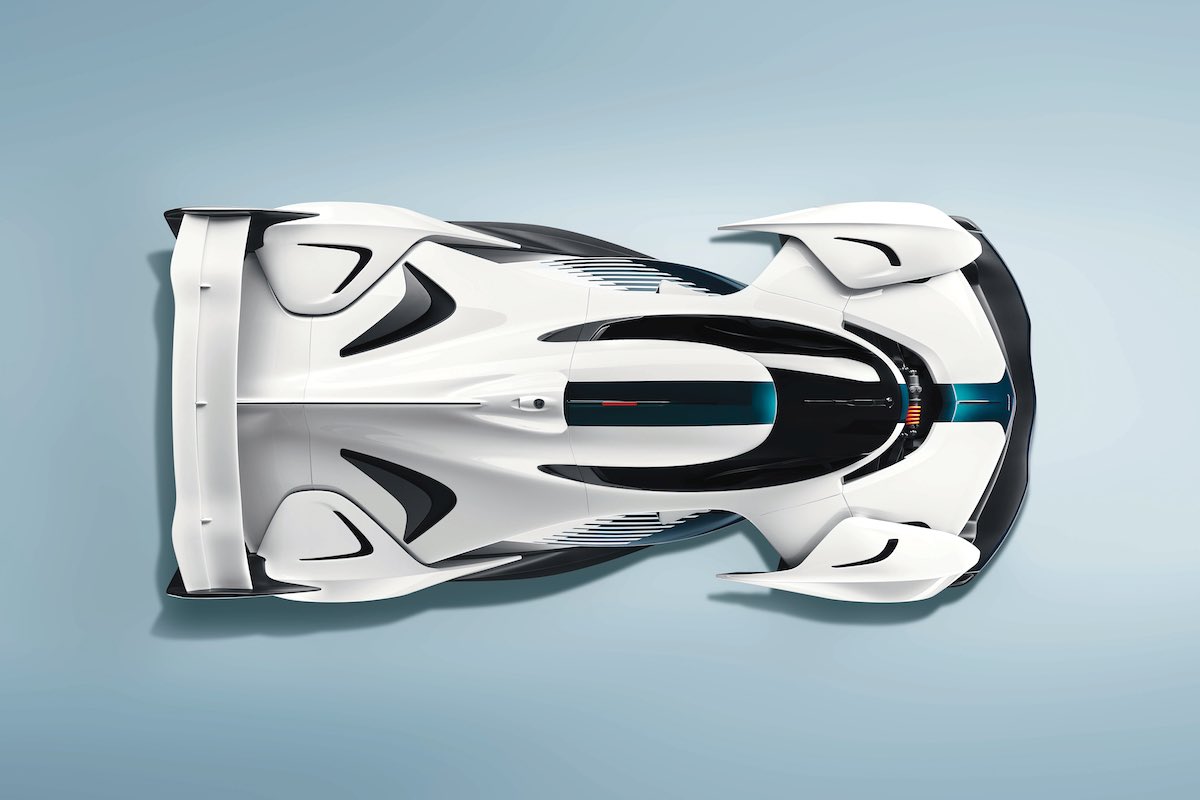 Legendary British manufacturer McLaren Automotive has never backed down from a challenge. From the brand's iconic McLaren F1 supercar to its more modern McLaren Elva and track-centric McLaren Senna, the celebrated automaker has long been globally recognized as a leader in performance engineering. As new manufacturers and well-established marques push the envelope with ground-breaking designs and next-level power, McLaren is meeting the moment for its devout aficionados in search of something truly special.
The sixth and newest member of the McLaren Ultimate Series, recently unveiled at Monterey Car Week, takes its inspiration from a uniquely contemporary concept: a video game. Yes, you read that right. The thrilling McLaren Solus GT is fashioned after a virtual concept car featured in the wildly popular video game series Gran Tourismo. It's the quintessential embodiment of McLaren's Special Operations moniker. The digital-only Vision Gran Tourismo concept vehicle has surprisingly become a reality that offers fortunate buyers "as close to the experience and feel of driving a Formula 1 car as you can get."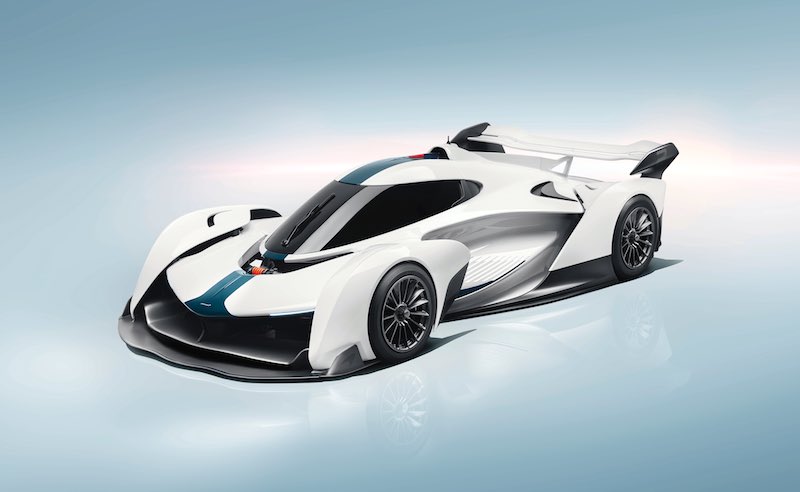 Loaded with Formula 1 inspired technology, the Solus GT is powered by a neck-snapping 5.2L V10 engine and 7-speed sequential gearbox with straight-cut gears that have been integrated into the bespoke carbon fiber chassis. Also worthy of note, the newest McLaren's engine has individual barrel-driven throttle bodies and uses no belts or chains, instead using gear-driven components to help produce an impressive 830 hp and 479 lb-ft of torque. Capable of revving to more than 10,000 RPMs, the single-seater has been delegated as a track-only vehicle and will be made available only to a select handful of McLaren customers. Each of the 25 ultra-exclusive limited-edition racecars will include a bespoke fitting for the driver, complete with a custom molded seat, FIA-homologated race suit, racing helmet, and HANS device.
Climbing in and out of the eye-catching hypercar is also unique thanks to the vehicle's sliding canopy and central-seating design. Step into the Solus GT and strap in with the six-point harness for the perfect racetrack-ready driving position. You'll find nearly all control buttons and surfaces located directly on the F1-style steering wheel to ensure you can remain focused on the road ahead without any unnecessary distractions.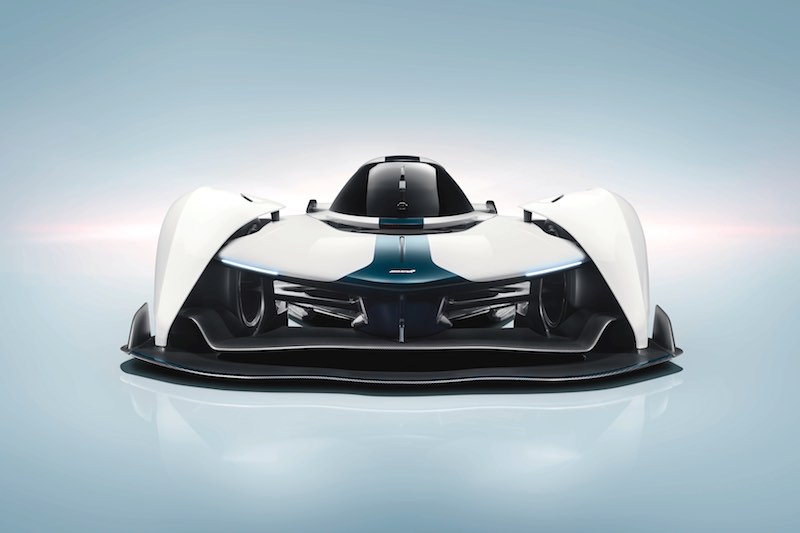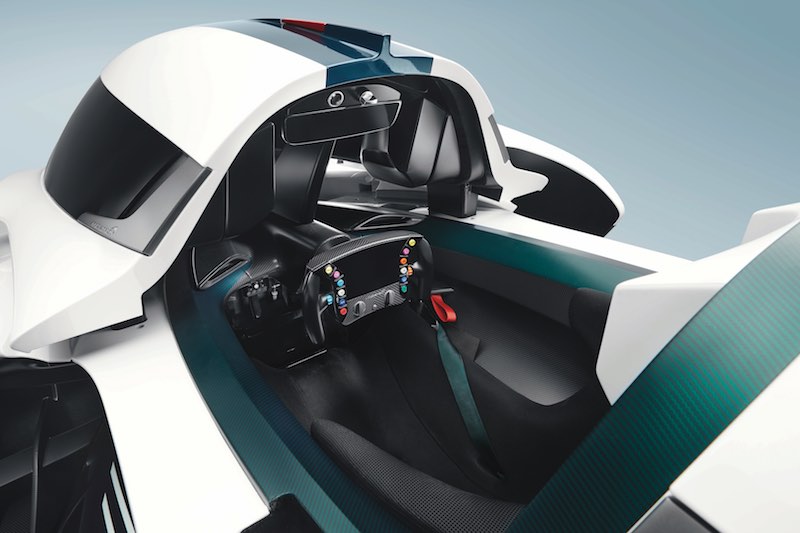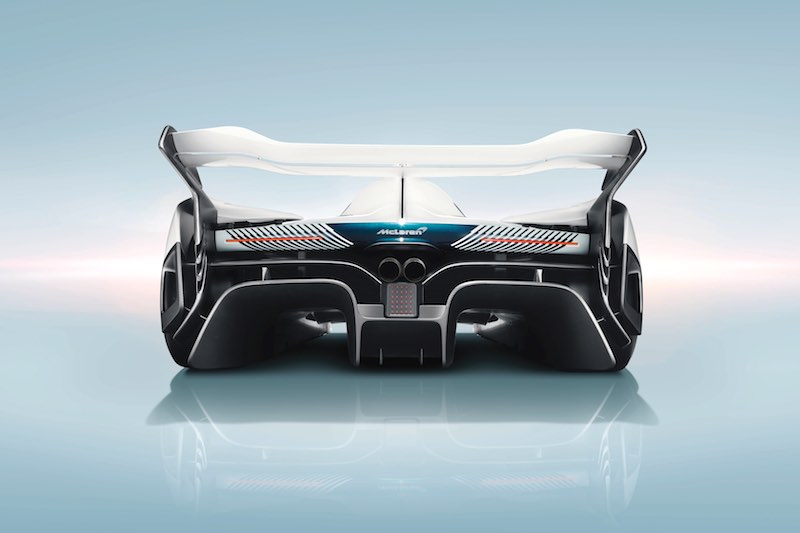 When it's time to hit the track, the McLaren Solus GT's large front splitter steers air through the vehicle's Venturi tunnels underneath, before exiting out of the massive rear diffuser. Combined with the model's twin-layer rear wing, the Solus GT's aerodynamic design produces a staggering 2,646-lbs of downforce – significantly more than the vehicle's ultralight 2,205 lbs curb weight. Further enhanced by the Formula 1-style carbon monocoque and 3D printed titanium halo structure and roll bar, McLaren estimates the futuristic racer to move from zero to sixty in less than 2.5 seconds and reach a top speed of at least 200mph. Intended to be an "extreme expression of track driving engagement", this is one far-out concept made real. We can only hope we have a chance to see it in action one day.