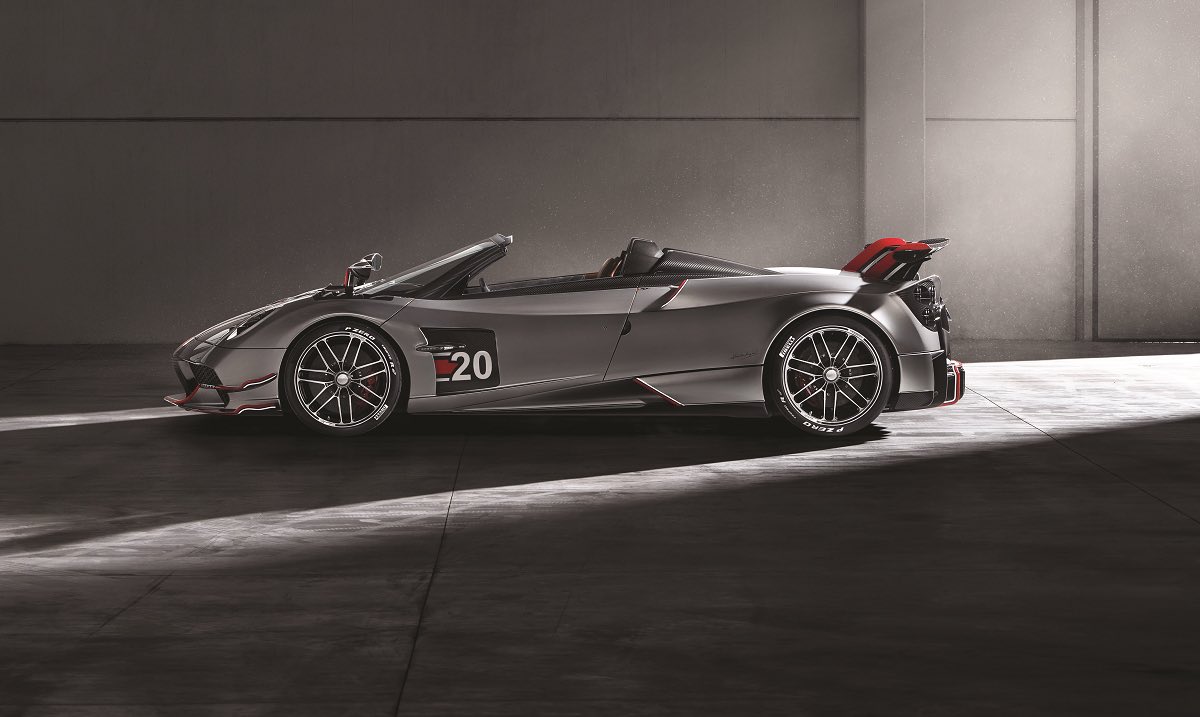 In today's fast-paced and highly competitive automotive marketplace, very few manufacturers consistently develop products that stand the test of time and achieve the pinnacle of innovation and design. However, one such automaker has somehow managed to do just that.
"Inspired, at the highest level, by beauty and scientific research in its every form." – Horacio Pagani
With the unveiling of his ground-breaking Zonda hypercar at the 1999 Geneva Motor Show, Horacio Pagani redefined what it meant to create a truly bespoke high-performance vehicle – arguably one of the most influential contributions in the history of automotive manufacturing. Now celebrating its 20th year in business, Pagani Automobili has created yet another masterpiece in the form of a completely re-engineered Huayra BC model. The all-new Pagani Huayra Roadster BC pays homage to the brand's very first customer (Benny Caiola) and features an impressive lineup of first-to-market innovations. The stunning new model has been meticulously redesigned from the ground up and includes substantial improvements in both aerodynamics and custom-built performance components. It's a fitting creation from the company often credited with turning supercars into hypercars.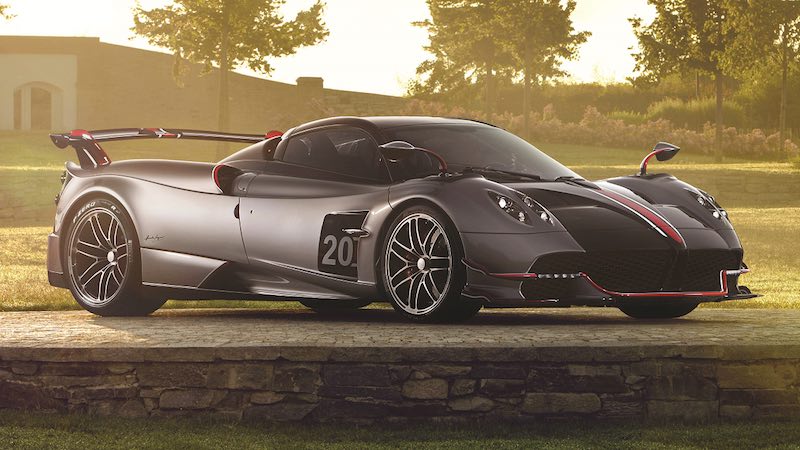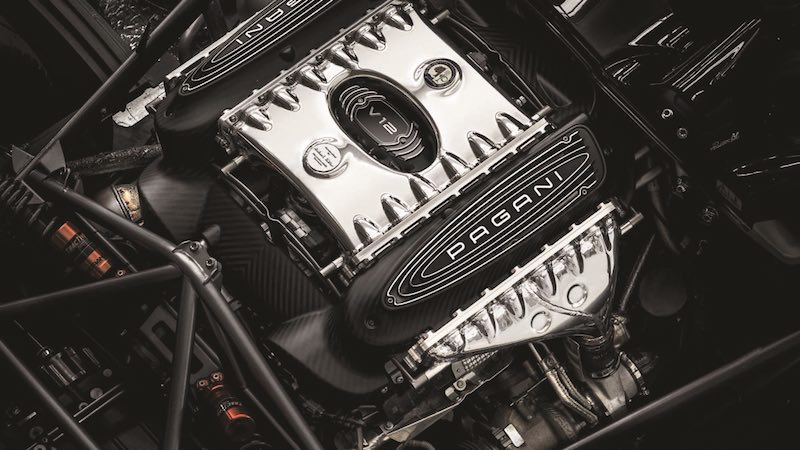 The all-new Huayra Roadster BC's design reveals a variety of bodywork integrations that help maintain its remarkably low curb weight (just 2,756 lbs.) and aggressive posture. These include an extended front lip splitter, front end canards, new wheel louvers, a full-width rear wing, and sporty rear diffuser. The monocoque carbon tub and body also incorporate an innovative carbon-titanium material that's said to be even lighter weight than traditional carbon fiber while providing a more rigid structure as well. One of the most exciting new elements is a set of hidden exhaust tips that have been seamlessly integrated into the rear diffuser and essentially act as straight pipes to develop one of the best sounding Pagani creations to date. Harmoniously synced with the gorgeous purple titanium exhaust tips found at the rear of the vehicle in the brand's now famous two-by-two quad layout, the Huayra Roadster BC is also the first Pagani model to feature an exhaust valve switch to allow for both comfort mode or the popular open valve crackling exhaust notes that so many high-performance aficionados have come to love.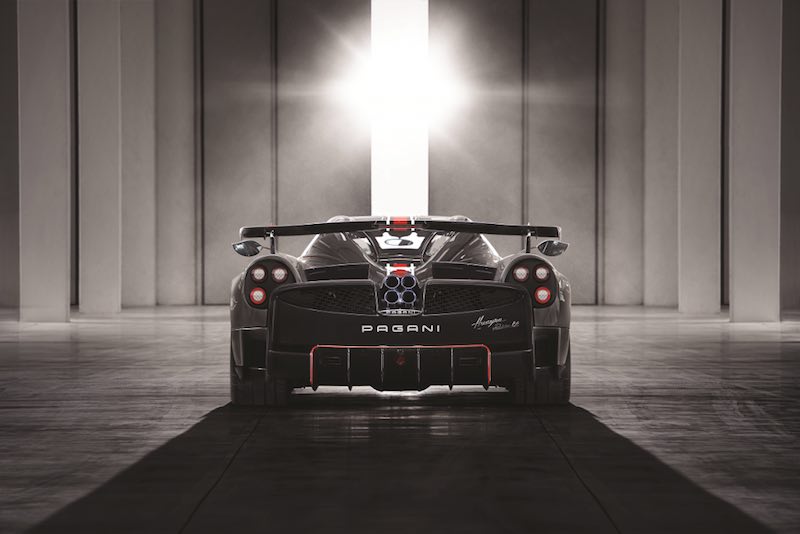 Performance is delivered by way of a custom-tuned 6.0L V12 twin-turbocharged AMG motor and 7-speed automatic transmission. Together they are capable of sending a neck-breaking 802 horsepower to the rear wheels and producing roughly two G's of lateral acceleration during high-speed cornering. Combined with the extensive aerodynamic enhancements, the Roadster BC boasts a staggering 1,102-lbs of downforce at speed to help keep the model's bespoke Pirelli tires firmly planted on the asphalt.
As with all of the brand's multi-million-dollar vehicles, no stone was left unturned in the unprecedented design of the new Roadster. Underneath the shell of Pagani's latest creation lies a treasure trove of luxury amenities to satisfy the desires of any fortunate buyer. Floor mats have been replaced by carbon fiber, and the revered CEO's personal influence finds its way into the new Huayra in the form of a wood and carbon fiber shifter knob that's a direct ode to Horacio's favorite vintage Porsche 917 model. Integrated luggage and storage compartments, hand-stitched leather interior trim, and scrupulous attention to detail ensure that even the bolts holding the car together bear the Pagani logo and have been carefully crafted to meet the brand's stringent quality guidelines.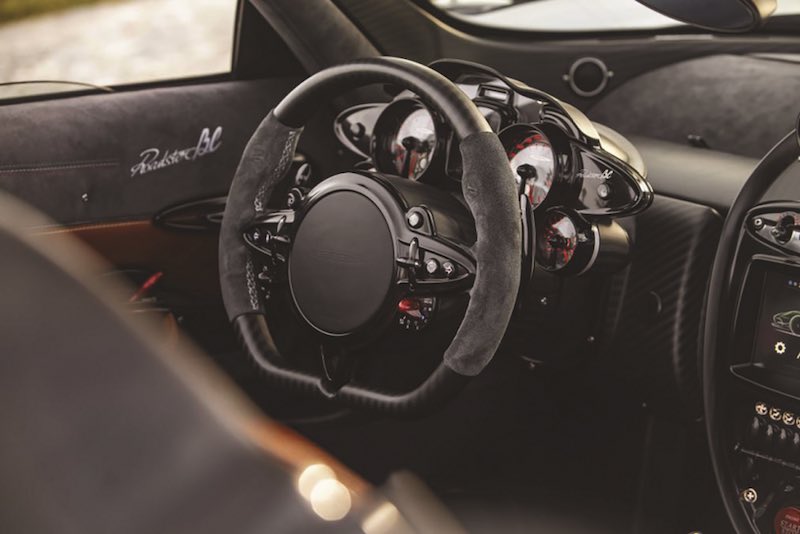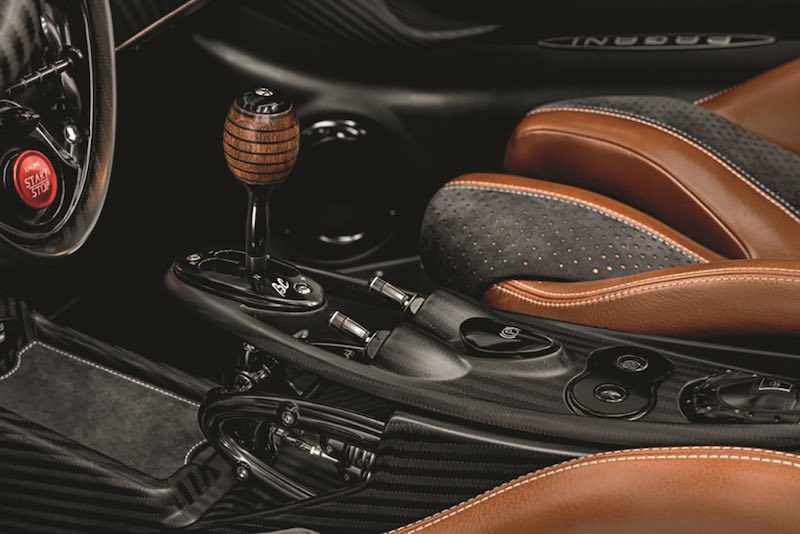 Limited to just 40 units at an asking price of $3.4 million, this is one Pagani that even the most contented car collector will want to add to their wish list.