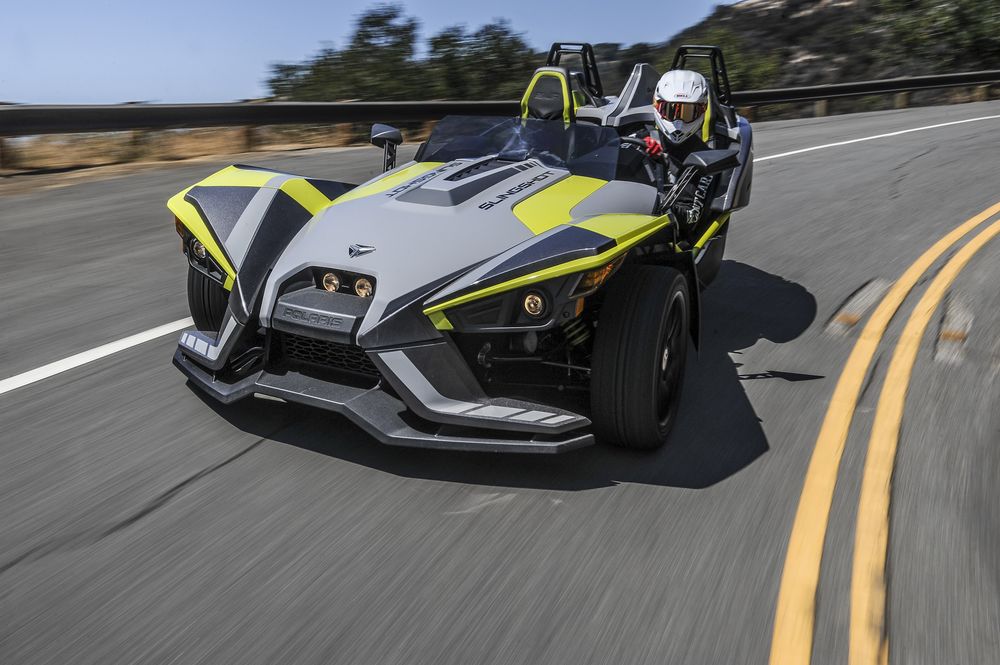 As a Jetset reader, you're often faced with difficult buying decisions when it comes to spending those "discretionary" funds. In today's technological age, given the plethora of unique gadgets and cutting-edge toys, finding the right item to suit your personal taste for adventure can sometimes be an overwhelming process.
Enter the Polaris Slingshot. Think of it as part sports car, part street bike. It's essentially a belt-propelled three-wheel vehicle with all the functionality of a traditional car, yet with the handling characteristics of a motorcycle. We recently spent a few days with the Slingshot SLR LE model (a limited-edition version of the popular Batmobile-like machine) thanks to our friends at Polaris and RideNow Peoria. The experience was definitely worthy of mention to our readers.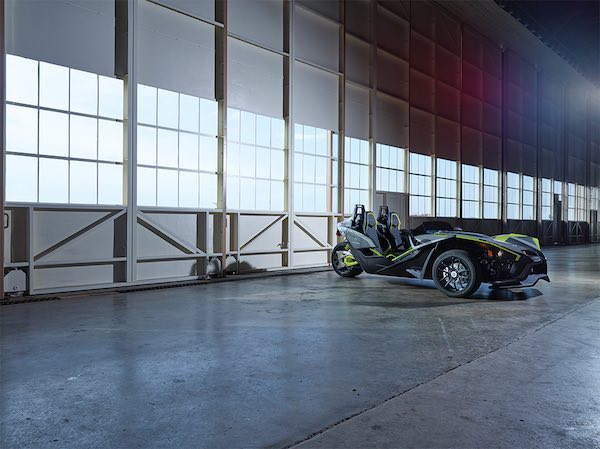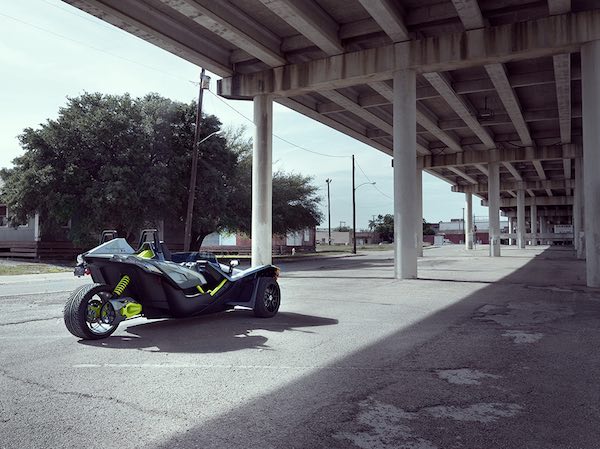 At first glance, the Slingshot looks more like a Hot Wheels toy than a street-legal road vehicle. The unique design and oversized rear wheel create a one-of-a-kind look that is sure to grab the attention of any onlooker. Categorized as a motorcycle in some states and an autocycle in others, the Slingshot can be piloted with nothing more than a basic driver's license in 43 out of 50 U.S. states. Since the Slingshot's control mechanisms mirror a standard four-wheel vehicle, with a common steering wheel and 5-speed manual transmission configuration, no previous motorcycle experience is necessary. While a DOT-approved helmet is always a good idea (and highly recommended), the Slingshot is surprisingly easy to use and takes no more than a quick trip around the block to get used to.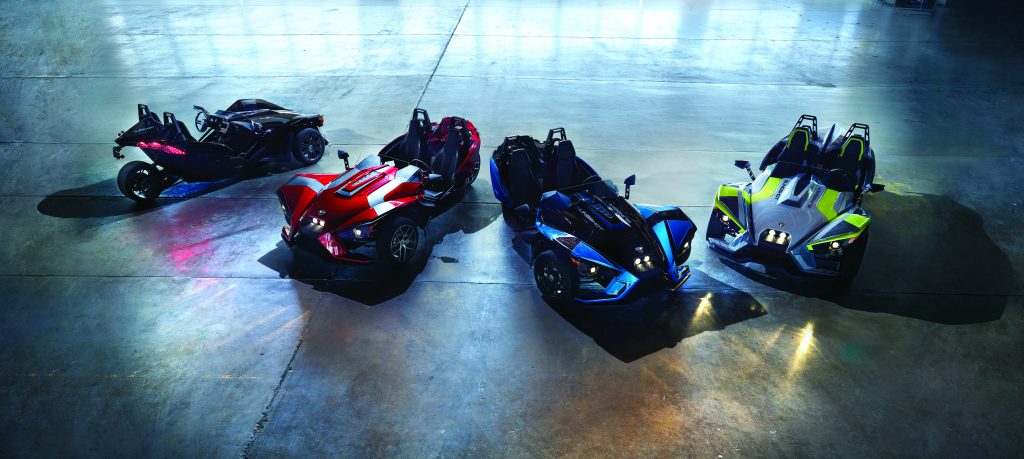 Polaris has never been one to shy away from performance and the Slingshot is no exception, with its 2.4L DOHC engine capable of producing 173-hp to the wheels with an estimated max curb weight of only 1,749 lbs. That's an impressive power-to-weight ratio by any standard and helps the Slingshot deliver the kind of performance that die-hard Polaris owners have come to expect from the notorious off-road brand.
The SLR LE edition we drove had further upgrades to provide additional curb appeal. These included bespoke paint and trim treatments, a premium 10-way adjustable Bilstein coil over suspension system, and a 200-watt Rockford Fosgate stereo to complement the Slingshot's already equipped 7" Ride Command multi-touch infotainment system.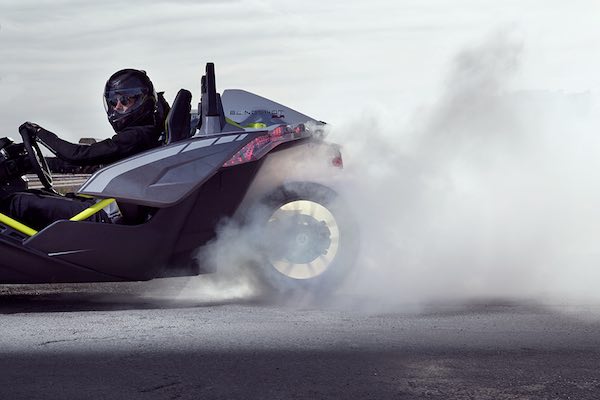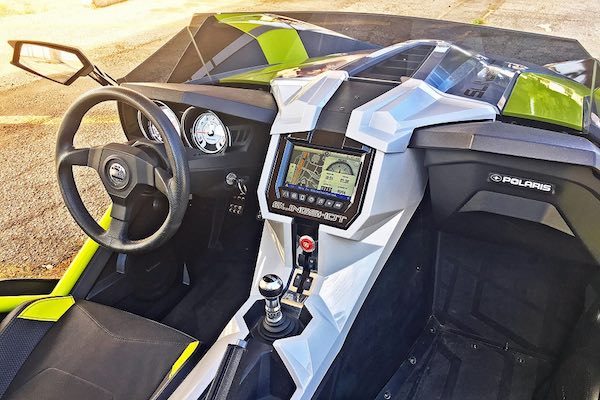 Sparco racing components have been incorporated throughout the design, with high-performance forged aluminum wheels that reduce weight while still providing the traction and handling needed for high-speed cornering on the road or track. Pair these features with sport bucket seating and 2-piece lightweight brake rotors, and it's clear to see why the Slingshot's driving characteristics make the vehicle a popular choice for motorcycle aficionados and racing fans alike.
The open cockpit, three-wheeled motorcycle comes race-ready in a handful of available configurations. From the base Slingshot S model, to the latest Grand Touring LE edition (complete with color matched Slingshade roof panels and a gullwing door design), each version is equipped with the standard Slingshot powertrain to ensure performance is never compromised, regardless of which model you choose. Make no mistake about it: if there's one thing the Slingshot is guaranteed to provide, it's an unabashed look of shock and awe as you pass by your friends, family, and colleagues in one of the most unique vehicles on the road today.