When it comes to the very best in luxury destination resorts, Primland sits firmly atop the list. The breathtaking views and stunning design of this eco-conscious, five-star Virginia resort make it one of the premier destinations for those looking to escape the hustle and bustle of the big city. Perfectly nestled across 12,000 pristine acres of the Blue Ridge Mountains, Primland offers guests an unprecedented taste of five-star service and hospitality. With the perfect embodiment of both class and elegance, it's no surprise that a stay at this exceptional resort will leave you feeling refreshed and revitalized with a sense of pure serenity unparalleled among most traditional destination getaways in the United States.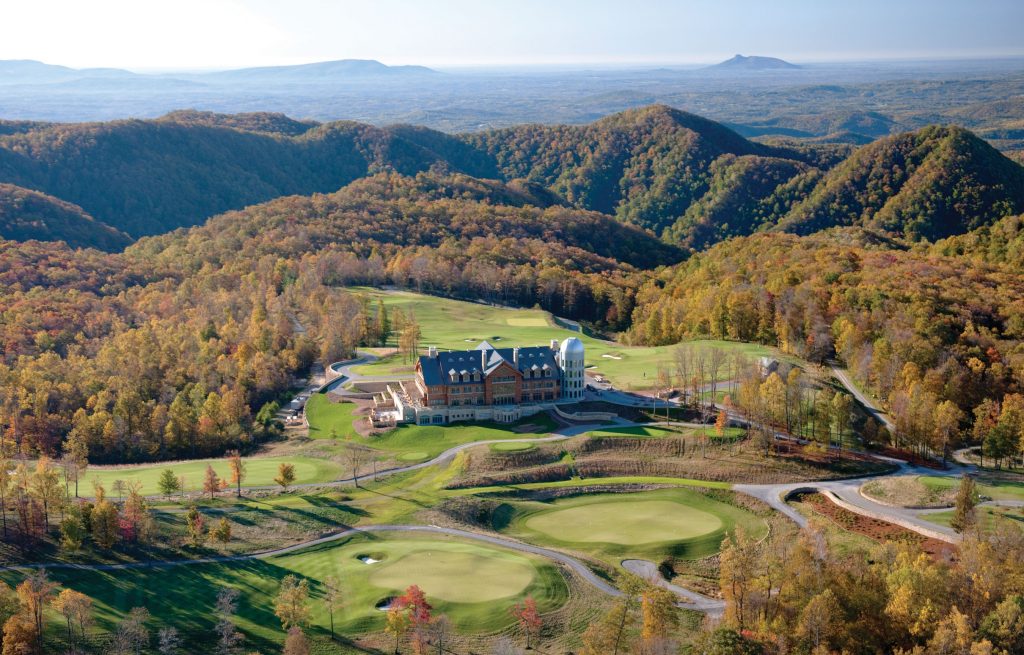 However Primland was not only designed to pamper and impress, but also to entertain and uplift through the true spirit of sport and adventure. Scattered ever-so-strategically across its vast landscape are a multitude of activities to keep the heart, mind, body, and soul both engaged and inspired. One could easily spend weeks simply touring the stunning mountainside while taking part in the myriad of activities available, as Primland was clearly designed with the discerning adventurist in mind. From days spent RTVing, kayaking, paddleboarding, or on grand hunting and fishing tours, to inspired time spent gazing through Primland's Celestron CGE Pro 1400 Series telescope in the Observatory Dome (one of the largest in North America), there are no shortage of things to do while staying at Primland.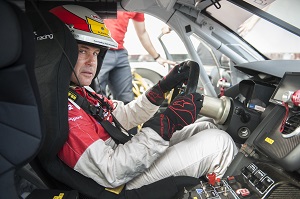 And so it should come as no surprise that a high-speed performance driving experience hosted by this world-class resort would be no different. Recently, I had the privilege of attending 2016's Primland Driving Experience, and it was a trip I will most certainly never forget. Upon arrival at the airport, I was graciously met by a member of Primland's devoted staff who would be ferrying me to and from the resort. He casually informed me that we would be riding back with another guest, who, to my excitement, was none other than legendary Le Mans champion and PDE special guest, Tom Kristensen.
Once Kristensen and I arrived and settled into our spacious suites, opening evening got underway with an extravagant gala and reception dinner in the resort's gourmet restaurant, Elements. We were treated to a five-course feast hosted by Primland president and fellow professional driver, Harold Primat, which consisted of tomato gazpacho, pan-seared Atlantic scallops, delicious beef tenderloin, and a two-part dessert serving of aged white cheddar and dark chocolate pumpkin bread pudding. It was truly a vast array of tantalizing flavors for even the most persnickety of palates. Guests used this time to get to know one another and learn what brought them to Primland. As we conversed, the energy and excitement for the coming experience were clearly palpable, with anticipation for the next day's events percolating within the everyone's minds.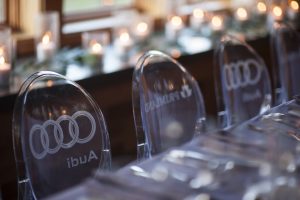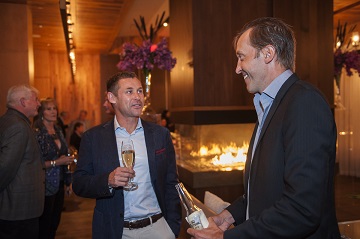 The next morning we awoke to a sumptuous, buffet-style breakfast before being shuttled down the resort's launchpad where four beautiful Bell helicopters awaited to transport us a hallowed racing locale, Virginia International Raceway. Arguably one of the best racing facilities in United States (if not the entire planet), VIR's world-class tracks are second to none and provided the perfect backdrop for the Primland Driving Experience. (And a recent repaving meant even more exhilarating racing with increased grip and a slightly wider track.) From the rarified overhead vantage within our helicopter, it was clear to see why racing legends like Kristensen and Primat consider this historic course hallowed ground.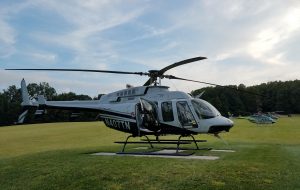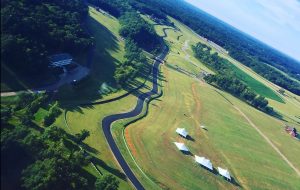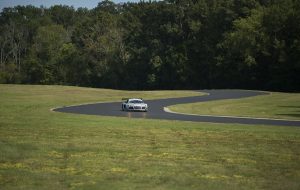 Once we arrived, everyone from the VIR staff to the owner, Connie Nyholm, were on-site to welcome guests to the facility and ensure our time at the track was an experience for the ages. After a quick briefing, guests were broken into groups of four and the heart-racing adventure ensued. Our first experience of the day would be three high-speed laps in an Audi R8 streetcar. Audi personally provided the brand-new, fresh-off-the-showroom-floor R8 to give PDE attendees a taste of what it's like to experience the flagship vehicle on a closed course at speeds in excess of 140 mph. My heart raced with pure exhilaration as the German supercar hugged each corner with the greatest of ease, and after settling in with the first lap, I was able to open the throttle without hesitation thanks to the expert guidance of our professional lead driver.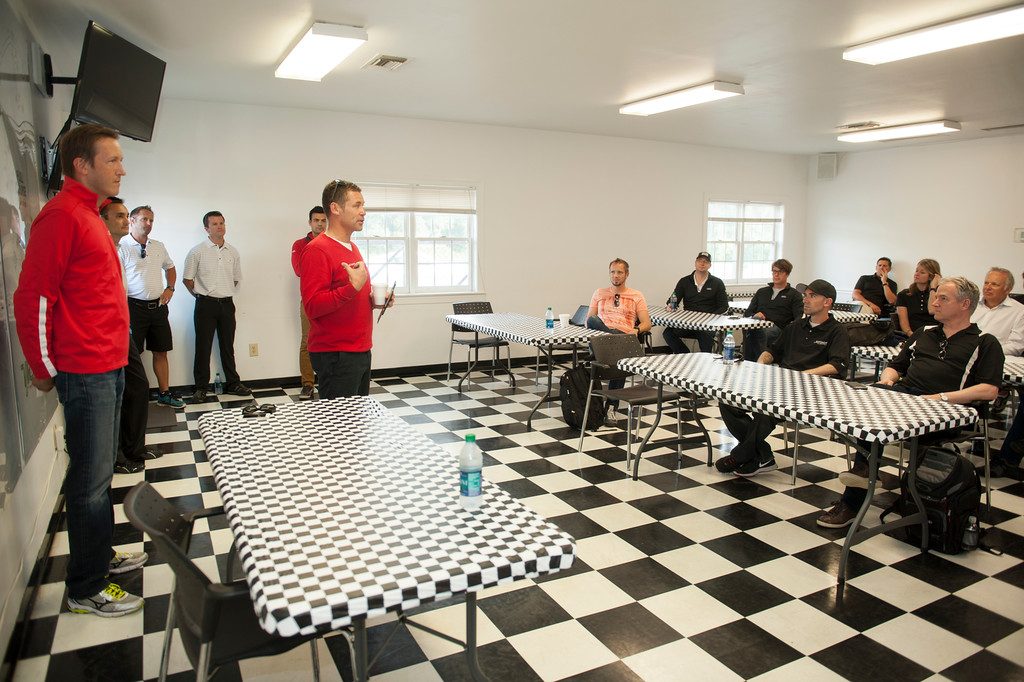 The second session of the day took us through a challenging obstacle course in an Audi TTS. It was a refreshing change of pace from the breakneck R8 runs, as we were timed as we took laps navigating a series of cones before coming to a complete stop within a set of markers. After that, we took a brief lunch break at one of VIR's luxury trackside condominiums. The view was incredible (oh, to see a race from this vantage point), the food was delicious, and the energy infectious, as it was clear that I wasn't the only one visibly enchanted by The Primland Experience. (The day was only half over and I was already daydreaming about next year.) Despite our full stomachs, an unquenchable appetite for more high-speed racing was omnipresent amongst the group.
Luckily for us, our next stop was for an exhilarating high-speed ride in one of today's most popular spec cars, the Radical SR3. I could hardly contain my excitement when I learned we would get to drive this exquisite piece of machinery. With authorized dealer Wisko Racing on hand to help provide instruction and pit crew support, we took turns behind the wheel of this automotive work of art. There is truly nothing like sitting in the driver's seat of a full-blown, open-cockpit race car at these speeds, and it's a feeling you absolutely must experience for yourself at least once in your lifetime.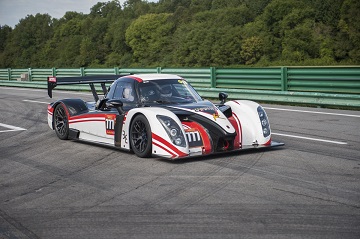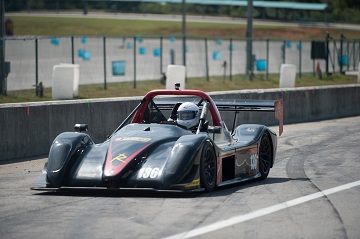 Next we met up with Kristensen for a full course, full-speed ride in an official Audi R8 LMS race car (affectionately named "Tanja") with "Le Man" himself behind the wheel. My heart rate steadily increased as adrenaline coursed through my veins with each hair-raising turn as Kristensen rounded the course at speeds of nearly 200 mph. It was a hot lap for the ages, and a moment I will never forget. Shortly thereafter, I was given the chance to ride along with another champion driver, Primland's president, Primat. And racing in the Radical RXC Coupe, he did not hold back as we charged down the straightaway and entered each apex a breakneck speeds.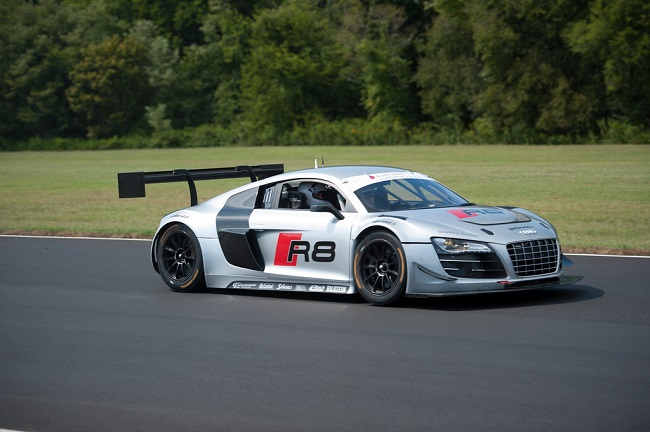 The day culminated in a final session in the Audi S3 on VIR's Patriot Course. Truthfully I think my co-pilot may have become a little nauseous with all the fast cornering I was doing (it probably didn't help that we had spent a majority of our day at over 100 mph); but nevertheless, we made it through the session in one piece, and all that was left before heading back to the helicopter was the infamous PDE Kart Race. And VIR's go-kart track did not disappoint. After a quick qualifying round, the competition began. My team led the first half of the 20-minute race. In the end we may not have prevailed, but the icing on the cake was certainly spending the entire finale racing alongside Kristensen and Primat, with some serious passing attempts and more than a couple of spin-outs. It was the perfect ending to an amazing day of high-performance racing.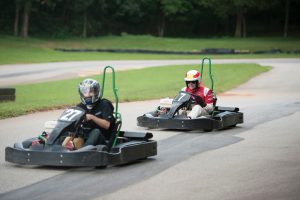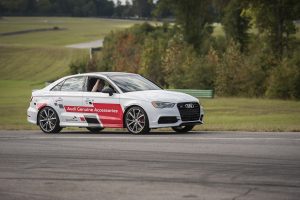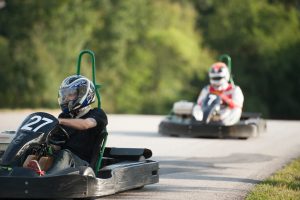 Next we headed back to the launch zone and boarded the helicopter for the flight back to the resort where we were treated to a beautiful outdoor dinner buffet, which (in very Southern fashion) included a full pig-roast, moonshine cocktails, and a talented bluegrass band who played well into the evening. The night culminated with award presentations for Winning Track Time, Fastest Lap (won by yours truly), and Kart Champions. After some much needed sleep (my heart was still pounding when I got back to my suite), the next day Primland hosted a splendid golf tournament at their critically-acclaimed and extremely challenging Highland Course. Yet another opportunity to enjoy the stunning Primland landscape, the tournament (along with the various other outdoor activities) made for the perfect successor to a full day of racing with the pros.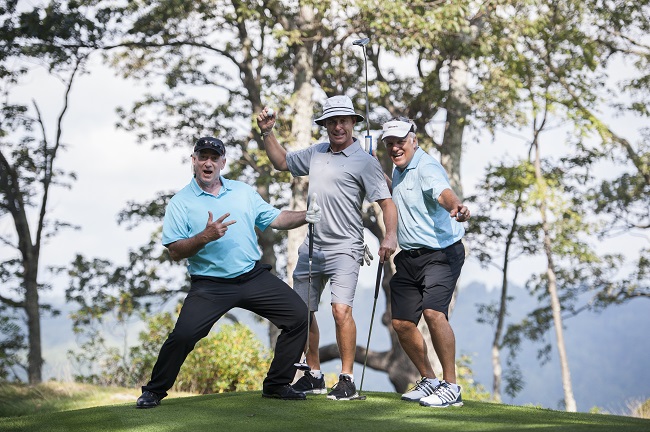 In the end, I was sad to go. I had only been at Primland for three days and it was certainly all too brief. And while there was still so much more left to do at this unparalleled resort, I knew that the feelings, memories, and, most importantly, the bonds that I had forged with my fellow PDE attendees and the Primland team would never fade. And when taking into account the unique opportunity to reach speeds of over 180 mph alongside legendary racing professionals, the five-star accommodations, tremendous cuisine, breathtaking landscape, and seemingly endless list activities and terrain to explore, the entire Primland Driving Experience can only be described by one word: Unforgettable.
**As a Jetset reader, we know your choices in experiences are vast. But take our word for it, this is one you do not want to miss. Space is extremely limited. So contact Julee Midden at

[email protected]

or call 276-222-3800 to reserve your spot today.**