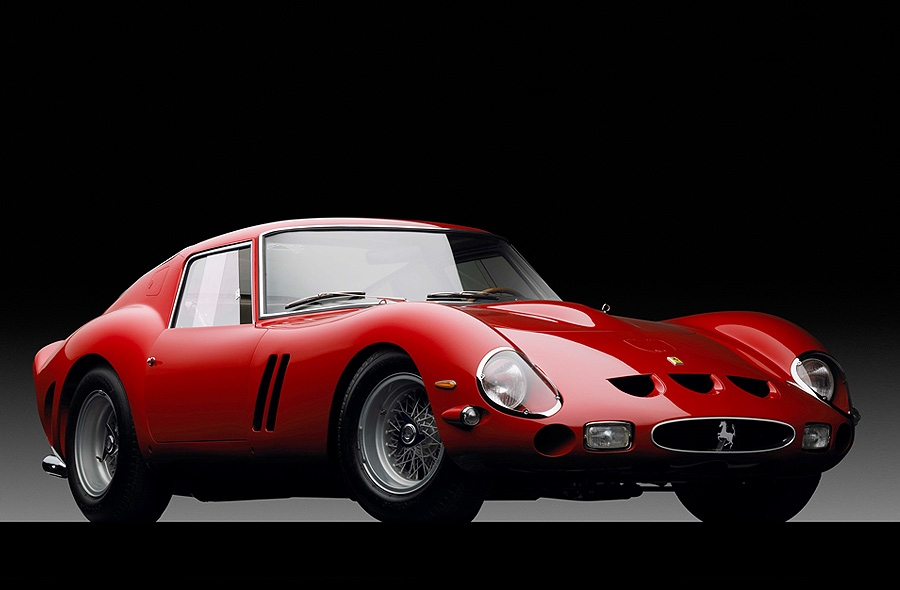 American fashion designer Ralph Lauren developed his brand around the image of an elite, American lifestyle, and in the process built one of the world's most successful fashion empires.
After high school, he took business classes at night school and worked in sales by day. While working for a tie company, he was inspired to begin designing his own neckwear, and in 1967 he went into business for himself, changing his last name to Lauren and marketing his unique line of ties under the name Polo.
From the inception of his brand, Lauren's creations were characterized by a moneyed style that evoked the look of English aristocracy, as adapted by the sporty, East Coast American elite. In 1972, Lauren debuted what would become his signature piece: the mesh sport shirt, available in a variety of colors and featuring his trademark emblem of the most aristocratic of athletes, the polo player. The Ralph Lauren style became a nationwide phenomenon after he dressed the male actors in the 1974 film adaptation of The Great Gatsby in clothing from his current line. Lauren's vision appealed to a wide spectrum of people, and his label quickly turned into an empire. Seeing how his clothing was associated with a certain lifestyle, in 1983 he expanded his business to include a range of home accessories that would eventually include pillows, throws, bed and bath products, furniture and household paint.
Ralph Lauren is also known worldwide for his outstanding automobile collection. A selection of the most prestigious sports cars from the 1930s to the present day was recently on view for the first time in Europe at Paris' Musée des Arts Décoratifs. Seventeen outstanding cars, chosen by curator Rodolphe Rapetti and put on display by Jean-Michel Wilmotte, outlined the main phases of European automobile history. With this collection, Ralph Lauren showed that the automobile is a major art form created by the industry's biggest names: Bugatti, Alfa Romeo, Bentley, Mercedes-Benz, Jaguar, Porsche and of course, Ferrari, the high point of this unique collection.
Patiently assembled over several decades by the fashion designer in a quest for speed and performance, it includes some of the most extraordinary jewels in the crown of European automobile history, with beauty as its common denominator. Within Lauren's collection are some of the most elegant and innovative cars in automotive history, including five priceless Ferraris.
1958 Ferrari 250 Testa Rossa
The 250 Testa Rossa, nicknamed Red Head, owes its name to the red camshaft covers of its V12 3-liter engine. Made by Carrozzeria Scaglietti and adapted from a design by Pinin Farina that introduced a torpedo-shaped body, the car had a headrest that stuck out above the bodywork and integrated headlights behind a protruding plexiglass windscreen. The very particular line of this vehicle proved to be primarily functional, rather than aesthetic. Indeed, the originality of the pontoon fenders enabled the wheels to remain partially uncovered to allow for a sufficient supply of cold air to the drum brakes. Equipped with a light body that allowed it to attain 270 km/h, its 300 cv engine carried it to victory on numerous occasions, including in the 24 Hours of Le Mans in 1958, 1960 and 1961. Lauren's car is the 14th of 34 similar examples produced by Ferrari.
1960 Ferrari 250 GT Berlinetta SWB
While the name 250 GT appeared in the Maranello catalog in 1955, the 1959 Paris Motor Show presented a short chassis Berlinetta version, with a wheelbase 20 cm shorter than other versions of the line. This car was a thoroughbred equipped for the road, with aluminum coachwork designed by Pinin Farina and made in the Scaglietti workshops in Modena. Compared to the Grand Tourer version, which was intended for road use, the racing version was devoid of all luxury interior trimmings and bumpers, but equipped with disc brakes and a 280 cv engine that enabled this flagship model to masterfully dominate the legendary Tour de France Automobile race for three consecutive seasons (1960-1962) and the GT category of the 24 Hours of Le Mans. Its sensual line, unequalled handling and performance, as well as its list of victories, all combined to make the short chassis 250 GT Berlinetta one of Ferrari's most popular models. Lauren's car was the 31st example to leave the factory out of the 165 produced.
1954 Ferrari 375 Plus
The Ferrari known as the 375 Plus was an extrapolation of the Type 375 MM, a model powered by a V12 engine with three carburetors and a gearbox with four speeds plus reverse which increased its engine size to nearly 5 liters, giving it more power and enabling it to reach 340 cv and attain 250 km/h. Because Ferrari did not have its own design department, the 375 Plus, an absolute masterpiece, was created by highly qualified, talented artisans under the guidance of Pinin Farina, Ferrari's official coachbuilder. Only five examples of the Type 375 Plus were made, including a spyder version which won the 24 Hours of Le Mans in 1954. Lauren's car, chassis No. 0398 AM — the last of the series — left the factory in 1954 and had a relatively illustrious career in Argentina, often driven by Valiente.
1962 Ferrari 250 GTO
Designed in the utmost secrecy, the 250 GTO is considered by aficionados today to be the quintessential vintage Ferrari model, both technically and aesthetically, embodying one of the most famous and most expensive sports cars of all time. This Grand Tourer, of which only 39 examples were produced, clocked up an impressive list of victories, including the International Championship for GT Manufacturers in 1962, 1963 and 1964, thanks to its V12 300 cv engine situated up front, but also because of the lightness of its aluminum body, enabling it to attain 280 km/h flat out. With its Scaglietti coachwork and its long hood, stocky cockpit and truncated rear, it symbolized the Grand Tourer par excellence. Lauren's car was the 21st out of 36 Series I GTOs produced, and won many races while driven by Pedro and Ricardo Rodriguez, Roger Penske and Richie Ginther.
1964 Ferrari 250 LM
The 250 LM (which stood for "Berlinetta Le Mans") was descended from the 250 P, and intended to replace the GTO. Designed for racing, its engine was situated in a central position, giving it an unusual line with the cockpit further forward than normal, a short front and spacious rear. Equipped with the 250 series' famous V12 engine, fed by six carburetors, developing 320 cv and attached to a five-speed gearbox, it propelled the Berlinetta LM to 295 km/h. The car's aluminum bodywork, designed by Scaglietti, rested on a multi-tubular chassis. Unable to obtain the necessary homologation for GT racing, the 250 LM raced in the prototype category and won the Le Mans 24 Hours in 1965. Lauren's car, chassis No. 6321, was the 31st example out of 32 produced, and participated in many competitions in Australia (Sandown Park, Perth, Warwick Farm, etc). This car was driven by Jackie Stewart.