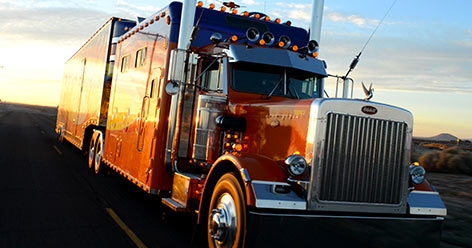 It began over 50 years ago when a man with a single tractor-trailer and a vision decided to turn his a love of cars into something more. His vision soon developed into a company named 'Reliable Carriers,' and he began providing specialized ground transportation for classic, collectable vehicles and motorcycles.
The company proved worthy of its name and quickly developed a loyal and expanding customer base. Reliable Carriers was well on its way to becoming the country's largest enclosed auto transport company.
Year-by-year and state-by-state, the company expanded its service area. More business opportunities were created along with a wider territory of coverage. Today, Reliable serves the 48 contiguous United States and drives into the farthest reaches of Canada. Reliable services concours events, business relocations, corporate events, shipping dream cars from one location to another.
With more territory to cover, Reliable Carriers opened four robust hubs across the United States, including Canton, Michigan; Chandler, Arizona; Orlando, Florida; and Sun Valley, California. This allows them to offer faster and extremely coordinated services everywhere they go.
The addition of GPS satellite tracking allows Reliable to I.D. the specific location of any transport, 24/7/365. From the edge of the Arctic Circle straight into the Mexican interior, Reliable constantly monitors the location of its fleet. This allows them to make the best use of time, and keep customers accurately informed. In addition, Reliable drivers maintain frequent contact with their customers along the way.
Today, Reliable's fleet of 350 transports offers a complete range of transportation services. Customers needing to transport classic and antique cars or auction cars can rely on Reliable Carriers' door-to-door enclosed auto transport. These trucks are fully enclosed, with air-ride suspensions that keep vibration to a minimum, and movement next to nothing. Trucks also feature double drop floors, seven-car capacity with an upper deck for additional storage, nose cone for clearance, advanced lift gates, independent articulating racks, and climate control.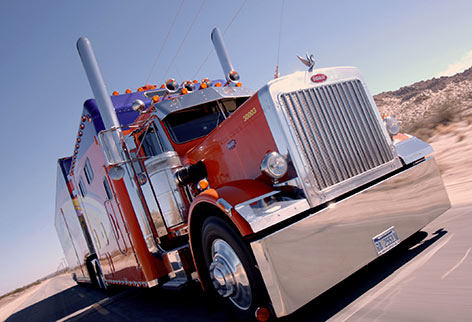 When a new owner needs to transport a one-of-a-kind, custom dream car, peace of mind can be hard won until the vehicle arrives at its new home. That's why Reliable provides $5 million dollars worth of insurance coverage on the contents of every trailer — standard. It's a blanket of coverage that doesn't list the driver as a beneficiary, either, but offers a policy of comprehensive coverage that's designed to instill confidence when important vehicles are under a Reliable driver's care.
Reliable Carriers remain committed to helping a wide variety of charitable organizations. Reliable has provided courtesy transport for the custom Richard Childress NASCAR #29 Shell Pennzoil, which was sold at auction with proceeds from the sale providing crucial support the Northville Educational Foundation in Northville, Michigan. The participating schools offer special education center programs to special needs students. Reliable also transported the vehicle to the schools where the students where able to see, touch, and pose for pictures.
During the company's 50-year history, Reliable has also donated its resources to aid the Darrell Gwynn Foundation, Madeline's Gift, the UCLA Foundation-Operation Mend, The Chip Miller Charitable Foundation, Carolinas Health Care Foundation, Portland Art Museum, St Jude's Children's Hospital, and the World Cause Foundation/Dream Giveaways that supports children with chronic or life threatening illnesses.
From loading in to rolling out, Reliable Carriers are always primed to go the distance, delivering unparalleled service every mile along the way. To learn more about Reliable Carriers and the many services they provide.