Photography by Rob Mains
Scottsdale, AZ is so full of Ferraris, Lamborghinis, McLarens, Porsches, and other exotic brands that even a Ferrari F8 Tributo or McLaren 720S often doesn't warrant a second look.
In this environment it's perhaps not so surprising that the eighth annual Concours in the Hills car show on Saturday February 12th continued its unbroken tradition of record setting. Almost 1,200 vehicles, and as many as 50,000 spectators, completely filled the gently rolling slopes of the 35-acre Fountain Park in Fountain Hills, AZ to help raise over $430,000 for Phoenix Children's Hospital.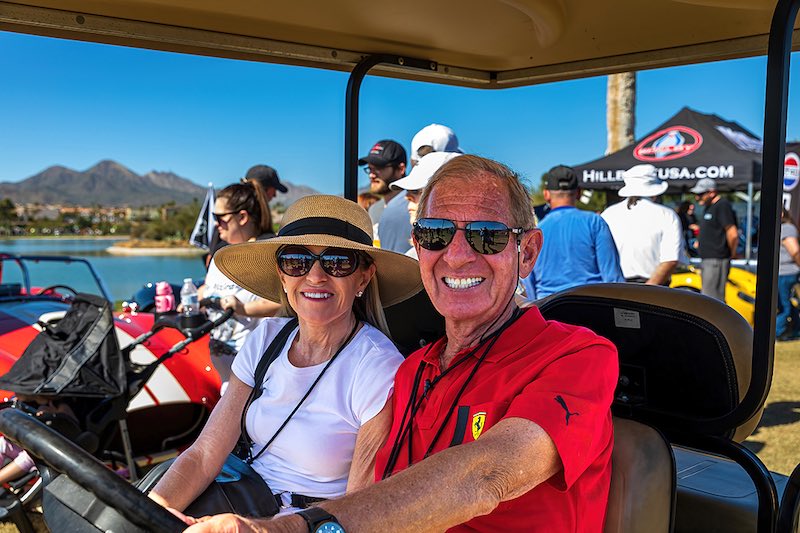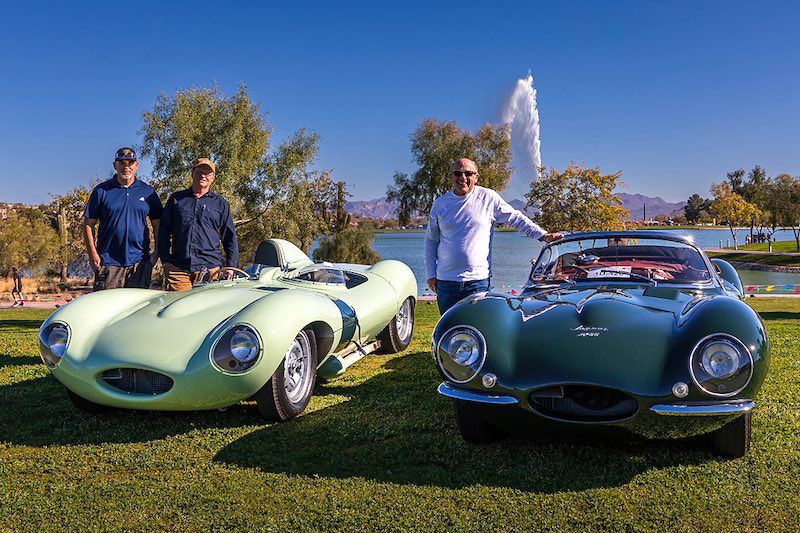 What started a scant eight years ago as a get-together for owners of high-performance vehicles has grown into one of the nation's largest car shows. Peter Volny, founder and lead organizer, attributes the show's success to the trifecta of the valley of the sun's typical February clear, sunny skies and temperatures in the low 80's, the spectacular setting, and the enormity and diversity of the car scene in Arizona.
This year's show received support from more than 100 sponsors, including Title sponsor Gila River Resorts & Casinos, and encompassing most facets of the car business. Exhibitors pay just $60 to participate in the show and display their most prized possessions, while enthusiastic spectators receive free entry to the annual event.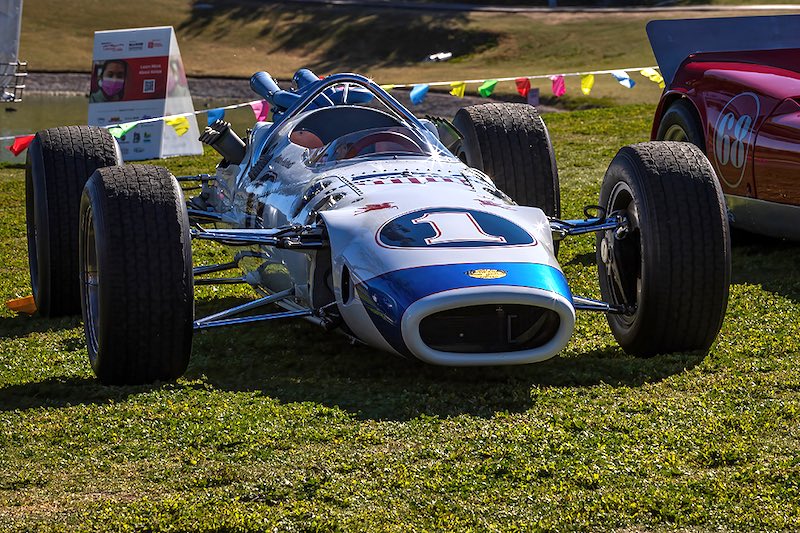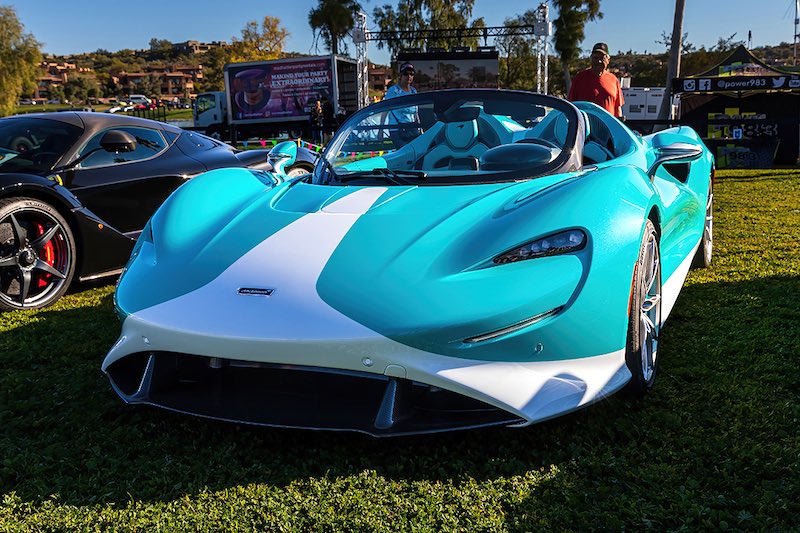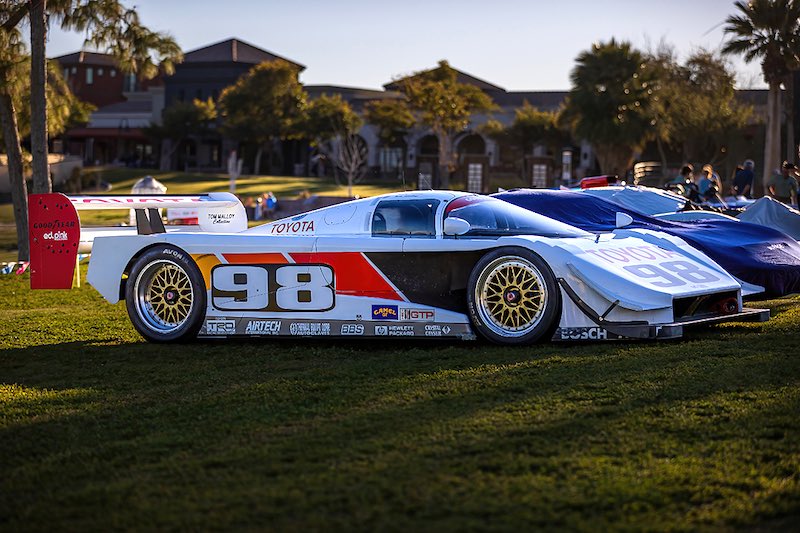 The show is cleverly arranged by sections for Domestic, European, Asian, Race Cars, Motorcycles, Military and Off-Road vehicles. A new section for 2022 was Limited Edition Exotics which included such exceptionally rare cars as a $20 million McLaren F1, Hennessey Venom F5, LaFerrari, McLaren Elva, Aston Martin One-77 and a vintage Ferrari 500 Superfast.
The Race Car Section featured around forty cars ranging from Indy, LeMans, CanAm and other race series. One particularly special car was Mario Andretti's Lotus 38, which revolutionized Indy from front engine to rear. Other notable race cars included a Ford GT Mk IV, McLaren Mk 8E, Toyota GTP, Lola T70 and T160, Genie Mk 10, Surtees TS-8, Maserati Birdcage, Mirage M1 and M12.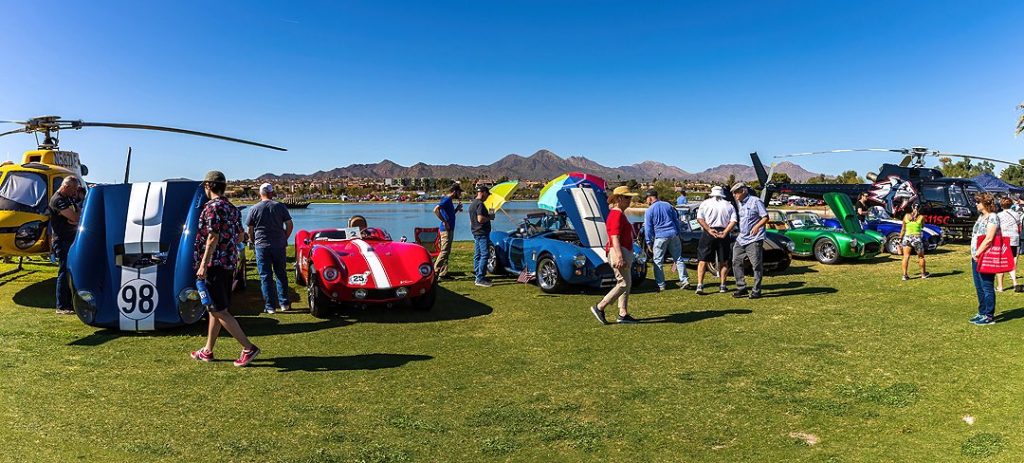 Six helicopters also flew in and were on display, including a USMC AH-1Z Cobra around which a number of stunning Shelby Cobras from the local Cobra club were displayed.
The show was declared open by former championship racing drivers Arie Luyendyk, Harley Cluxton, Derek Daly and Lyn St. James announcing, "Drivers Start Your Engines".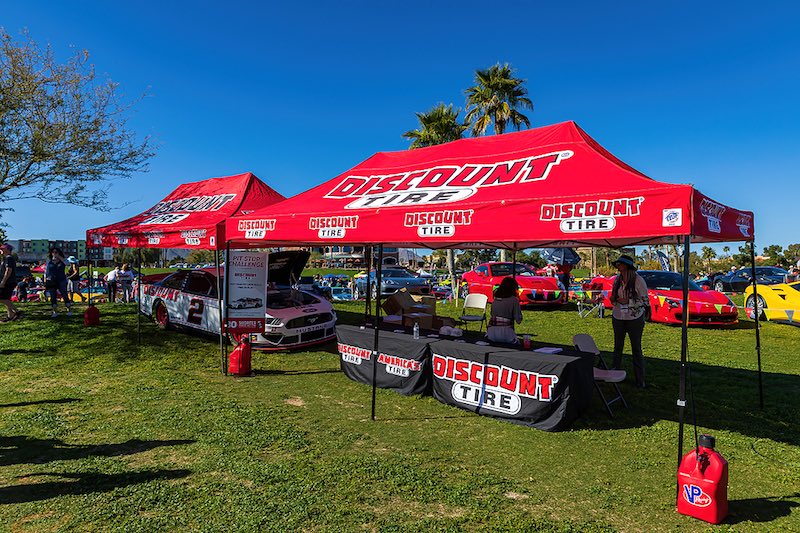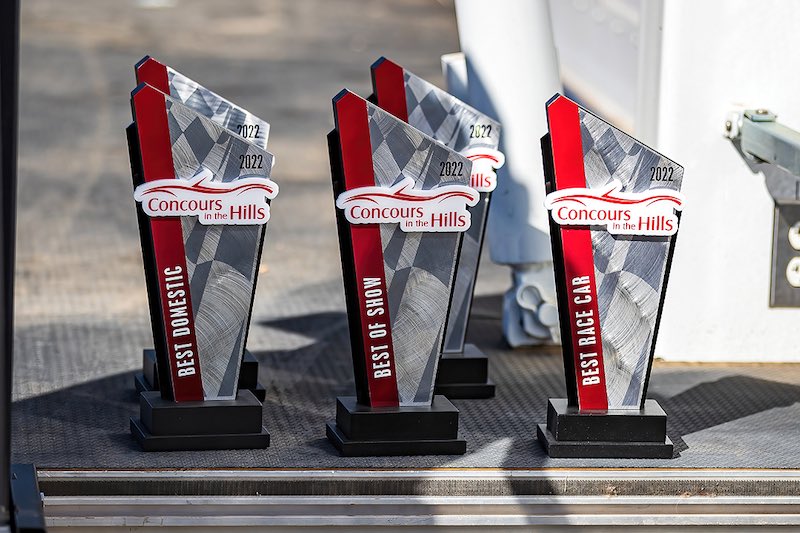 A special interactive feature at this year's show, the Discount Tire Pit Stop Competition gave the public an opportunity to test their skill at a timed wheel change similar to what pit crews experience in NASCAR.
Awards were given for:
Best Domestic
Best Import (tie)
Best Race Car
Best 4×4/Off Road
Best Car Club Display
Best of Show
People's Choice
Terry Rials – 1959 Chevrolet Impala
John Breslow – 1955 Jaguar D-Type & 1957 Jaguar XKSS
Bill Pope – 1960 Maserati Birdcage
Ruben Reyes – 1948 Chevrolet B300
Fountain Hills Auto Club
James Kramer – 2011 Aston Martin One-77
Michael Odierna – 2021 IsoRivolta Zagato GT
Learn more about this one-of-a-kind event at concoursinthehills.org