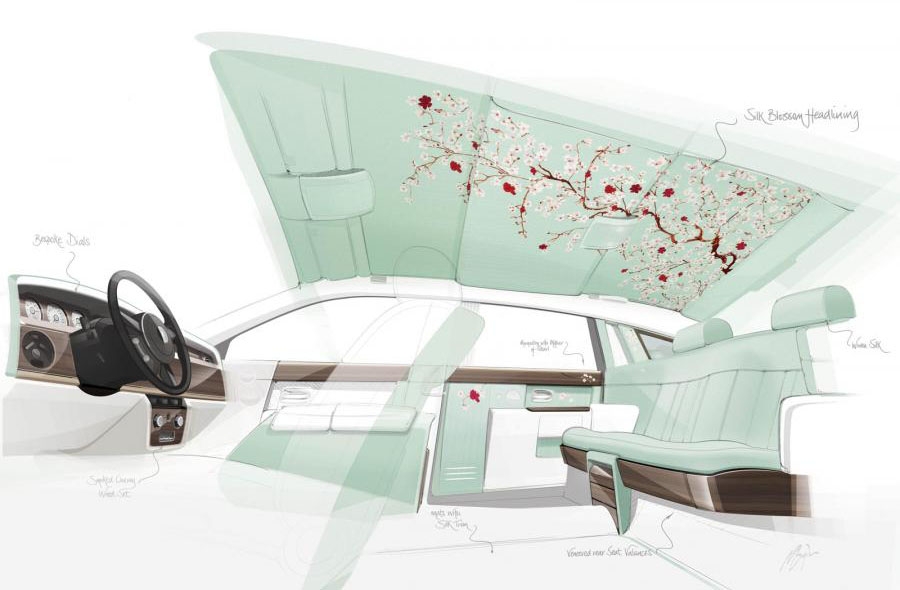 The Rolls-Royce Motor Cars stand at this year's Geneva International Motor Show will be a haven of tranquility as the celebrated marque brings Serenity to Switzerland.
Celebrating the historical role played by silk as a symbol of regal and imperial power, the Rolls-Royce Motor Cars Bespoke Design team has created a magnificent one-off motor car which will set a new benchmark for luxury individualization in the motor industry, and reaffirm that Bespoke is Rolls-Royce.
Delivering authentic modern luxury, Serenity will reintroduce the finest of textiles to create the most opulent interior of any luxury car. This unique design demonstrates the levels of craftsmanship, creativity and attention to detail only Rolls-Royce Motor Cars can offer.
The marque's Bespoke Design team has taken inspiration from the opulent interiors of
Rolls-Royces that have conveyed Kings and Queens, Emperors and Empresses and world leaders throughout history, whilst using contemporary interpretations of European furniture combined with Japanese Royal Kimono designs to deliver a truly innovative, modern and tranquil
The new benchmark in super-luxury motor cars will be unveiled at a press conference in Hall 6 of the Geneva International Motor Show at 13.30hrs on 3rd March. The car will be on the stand for visitors to admire from 5th to 15th March.