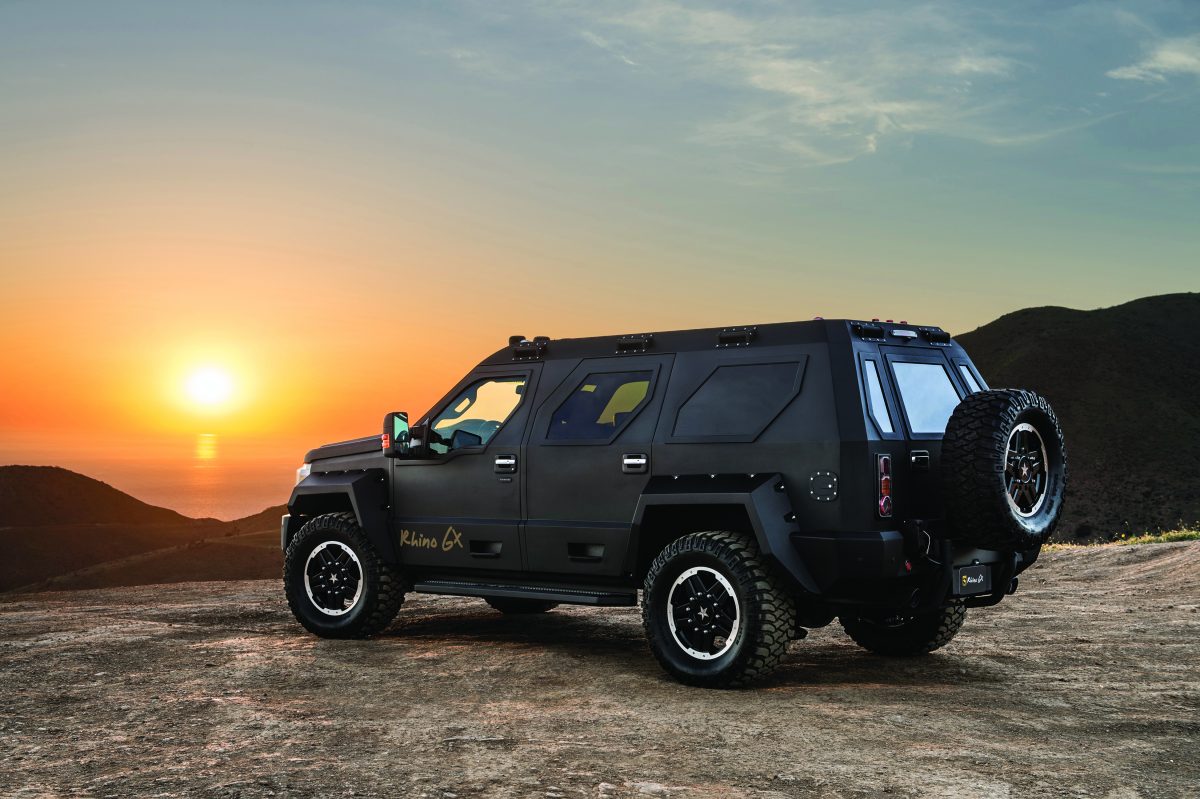 There are stylish SUVs that never leave the pavement and then there are those that are the real deal – designed to take on whatever comes their way, whether it's a week in the wilderness or a night on the town. The Rhino GX, engineered and manufactured by Rancho Cucamonga, California-based US Specialty Vehicles, is the real deal.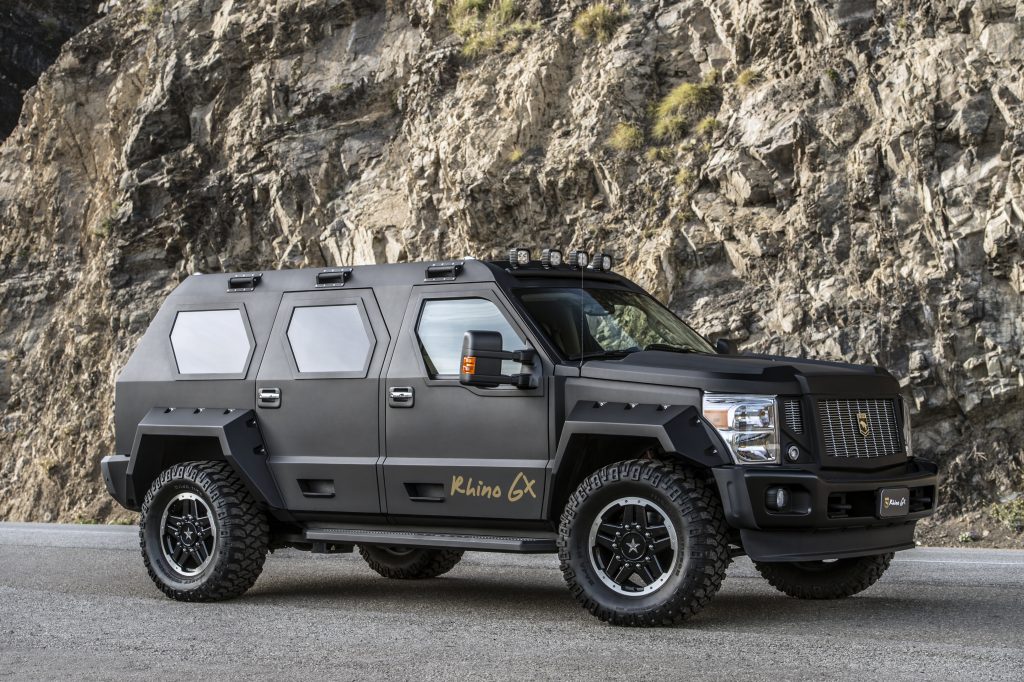 Built on a Ford F450 Super Duty 4×4 drive chassis, the Rhino GX is one of the largest luxury SUVs in the world. It has a tough body structure (obviously inspired by its namesake) that features a steel dual-layer beehive roll cage design. The vehicle's widened wheel base helps ensure safety and stability on and off the road, and its Smart Hydraulic Suspension is designed to provide a smooth ride on the Rhino GX's rugged 38×15.50R20 tires. The SUV is available with two powerful engine options: a 6.7L Powerstroke V8 turbo diesel or a 6.8L V10 gas engine.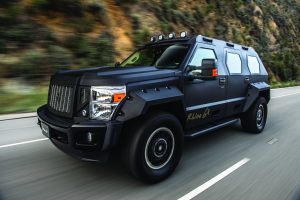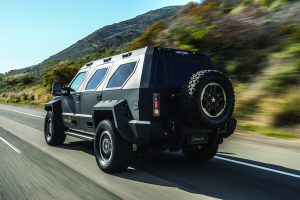 But don't make the mistake of thinking that a tough-as-nails, all-terrain SUV can't be luxurious, as well. The Rhino GX's stylish, modern interior features soft, high-quality leathers and wood trims and can be outfitted with the options of the owner's choice, such as a top-of-the-line Alpine Audio system, a custom center console and/or wraparound LED light bars.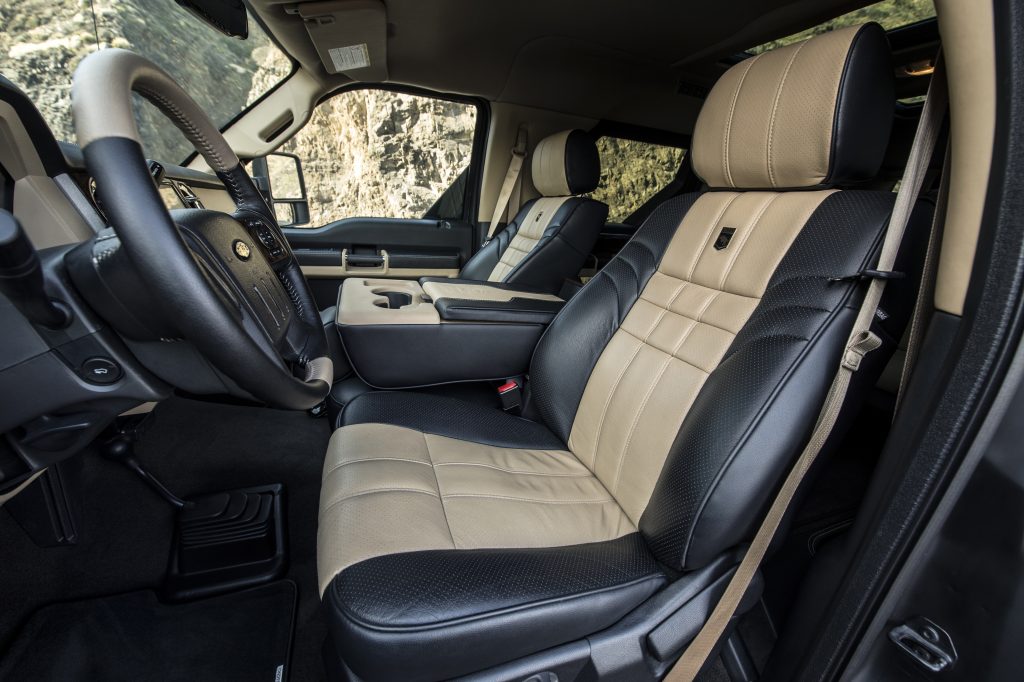 The Rhino GX has received such an overwhelming response in the marketplace that US Specialty Vehicles is now taking pre-orders for its newest all-terrain vehicle, the Rhino XT, which is scheduled to go into production in November of 2016.
To create the Rhino XT, the USSV designers and engineers started with a Jeep Wrangler Unlimited platform and drivetrain, then gave the vehicle an aggressive look with riveted flared fenders, removable solid and glass roofs, reinforced body panels and a redesigned roll cage. The vehicle's sophisticated interior features premium leather seats, leather-trimmed door panels, a one-of-a-kind designer 3D-look digital instrument cluster, Alpine navigation system and a back-up camera. The Rhino XT is powered by a 285-hp 3.6-liter V6 engine and a Supercharger upgrade is available.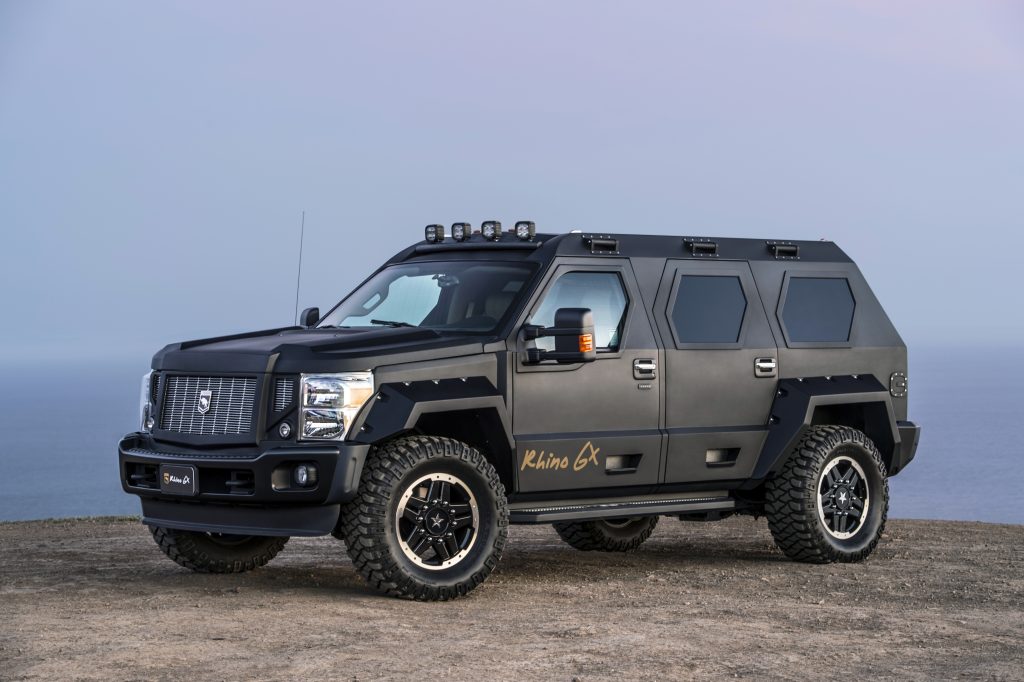 To learn more about these rugged road warriors that combine toughness with luxury, visit USSpecialtyVehicles.com.