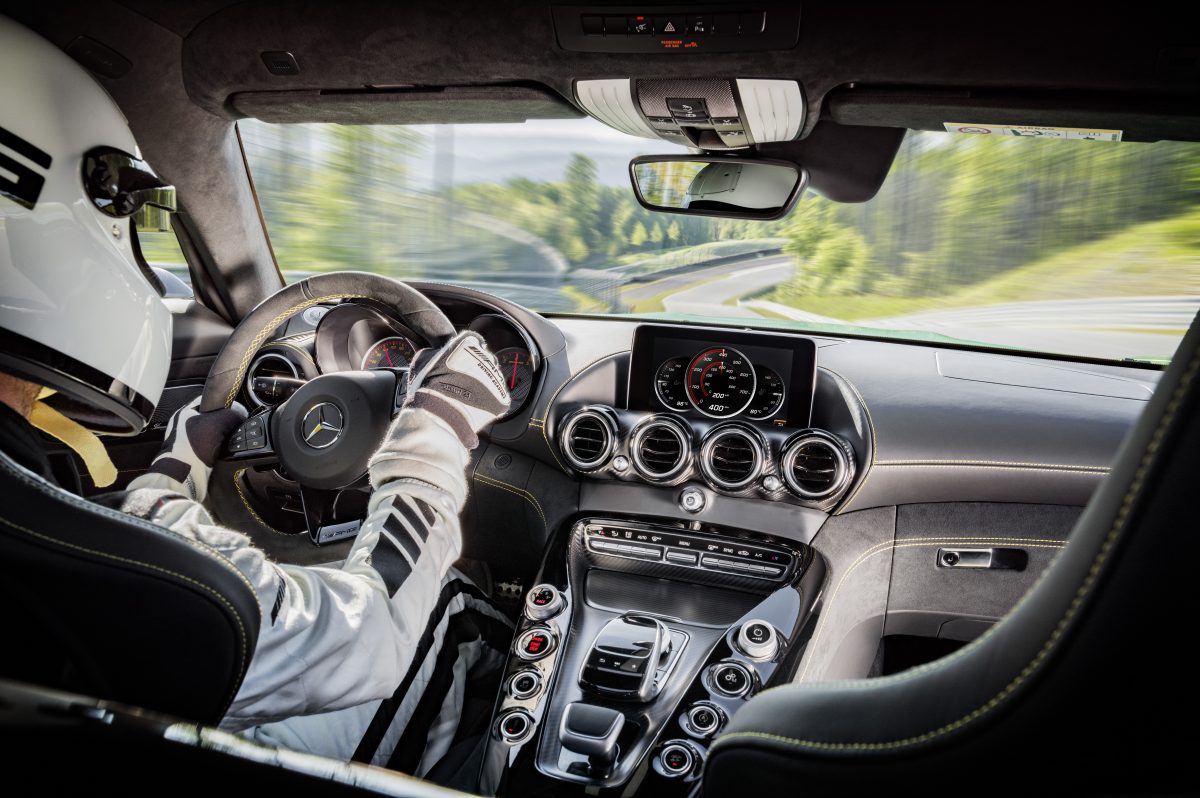 It's that time of year again. Fresh from the showroom floors of automotive expos across the globe, Jetset brings you the very best in new and upcoming luxury vehicles for 2017. This year we've included an impressive list of the world's most stylish, powerful, and jaw-dropping designs worthy of any rare car collection or exotic garage. From opulent interiors to record-breaking performance, these cars embody the latest in technology and innovation and leave nothing to the imagination. It is with great pride that we present you with this unique collection of some of the finest and most rare automobiles ever to hit the market.
Mercedes
Mercedes-AMG GT R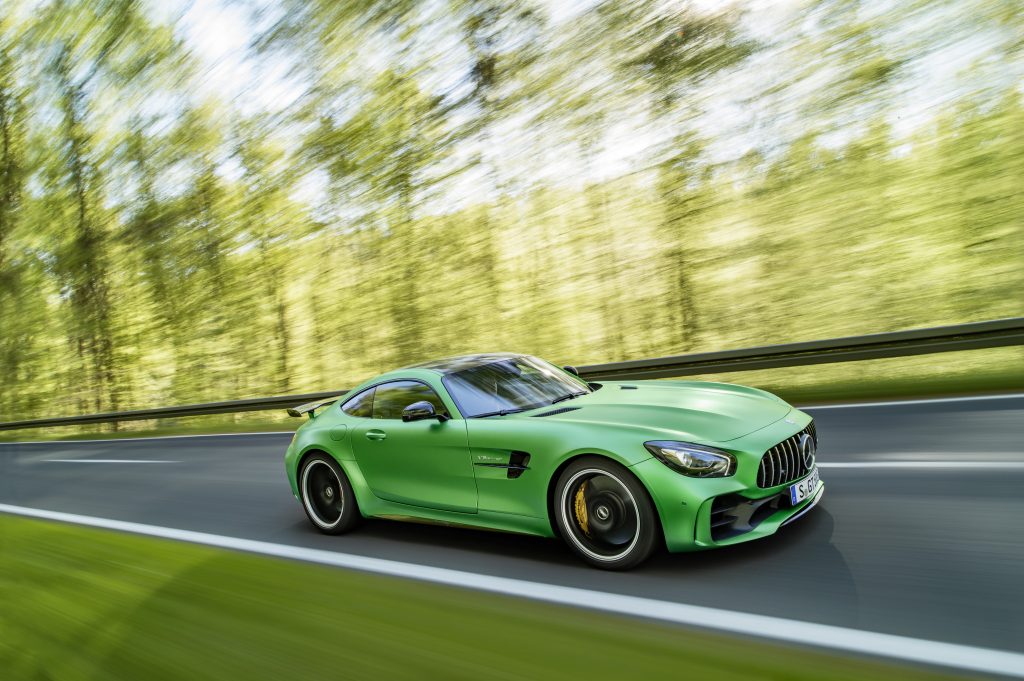 The all-new Mercedes-AMG GT R enters the playing field as the third member of the highly sought-after AMG GT product line. The most powerful of the three models, it was designed to be a direct rival to the Porsche 911. Notable differences in styling, chassis, and active aerodynamics create a more race-inspired feel and bring the GT R closer to its GT3 cousin, while the hand-built DOHC 4.0-liter twin-turbocharged V8 boasts 577 hp, a top speed of 198 mph, and a 0-60 time of just 3.5 seconds.
Base Price: $195,000
Jaguar
F-Type SVR Convertible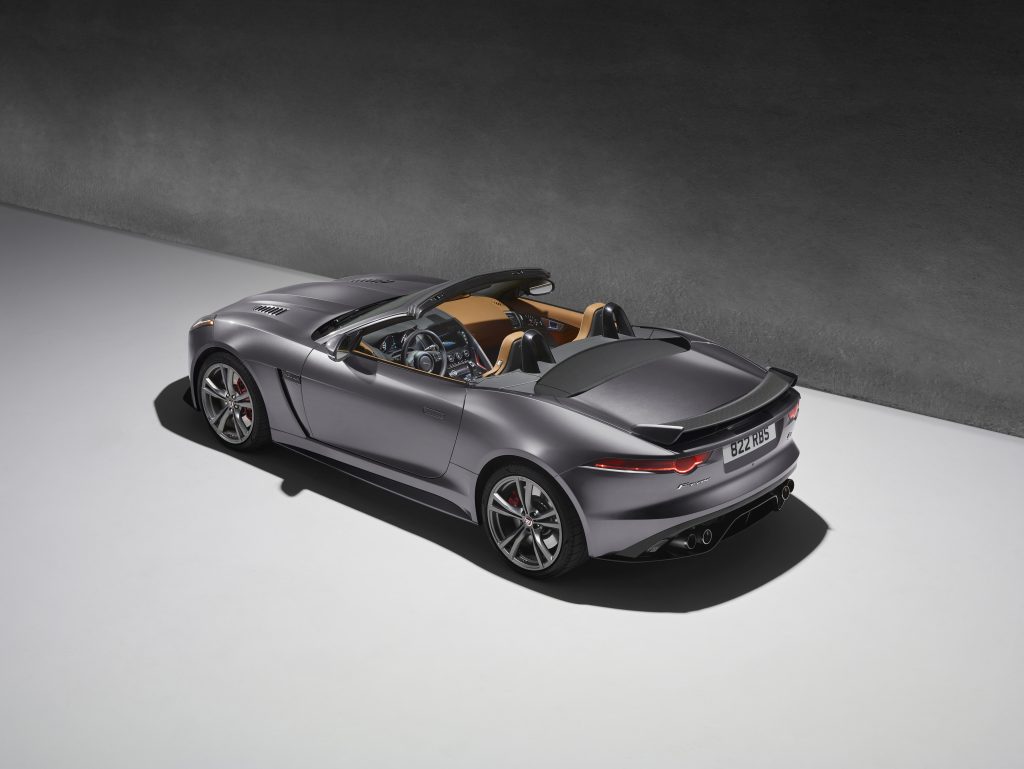 The latest from Jaguar's F-Type series, the new SVR convertible is a complete overhaul to the British manufacturer's performance themed product line. With drastic improvements in curb weight, aerodynamics, and powertrain, the SVR convertible is sure to disappear from dealership stock at break-neck speeds. The ultra-sleek redesigned modern interior offers total comfort, while the considerable reduction in weight and streamlined aero create an all-around better performance driving experience. The 5.0-liter V8 twin vortex supercharged motor creates a staggering 575 hp and 516 lb-ft of torque.
Base Price: $129,795
Ferrari
LaFerrari Aperta Roadster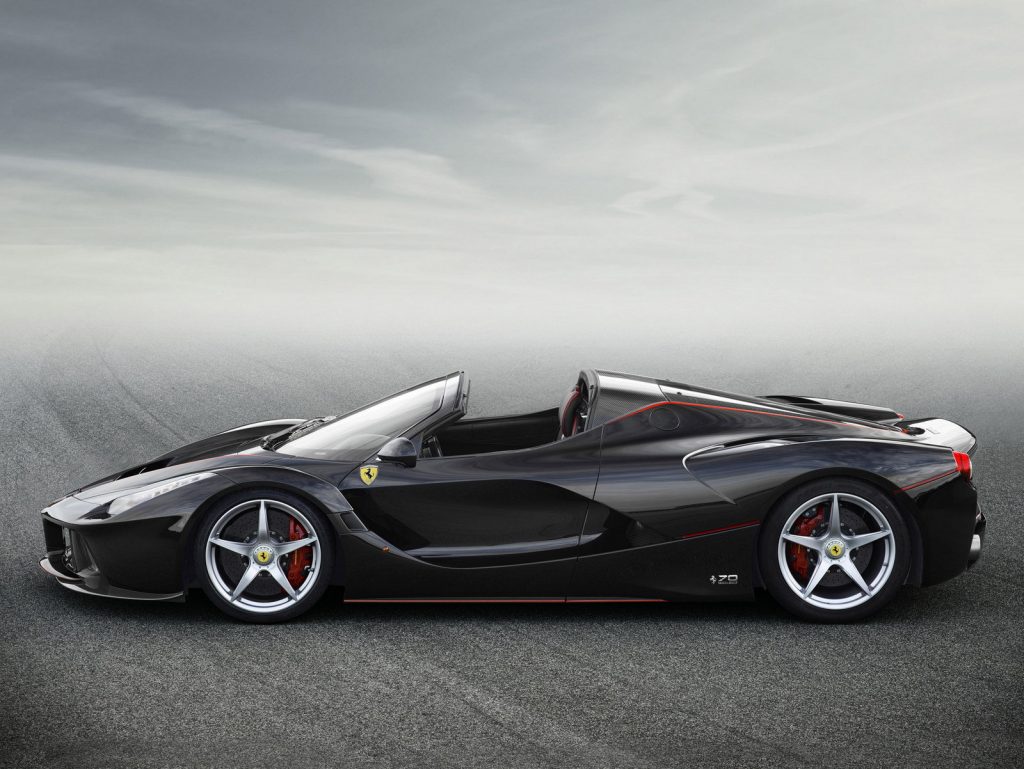 Following on the heels of the revolutionary LaFerrari hybrid, Ferrari is releasing a convertible version, aptly named the LaFerrari Aperta, sometime in 2017. While the performance is largely the same, aero and drivetrain upgrades help the droptop version impress even the most discerning supercar owners. Combined with a KERS hybrid unit, the 6.3L V-12 engine creates an astonishing 975 hp and a top speed of over 217 mph. Looking for launch control? Try 0-60 in just 2.8 seconds.
Base Price: Estimated at $3,400,000+
Bentley
The Bentayga SUV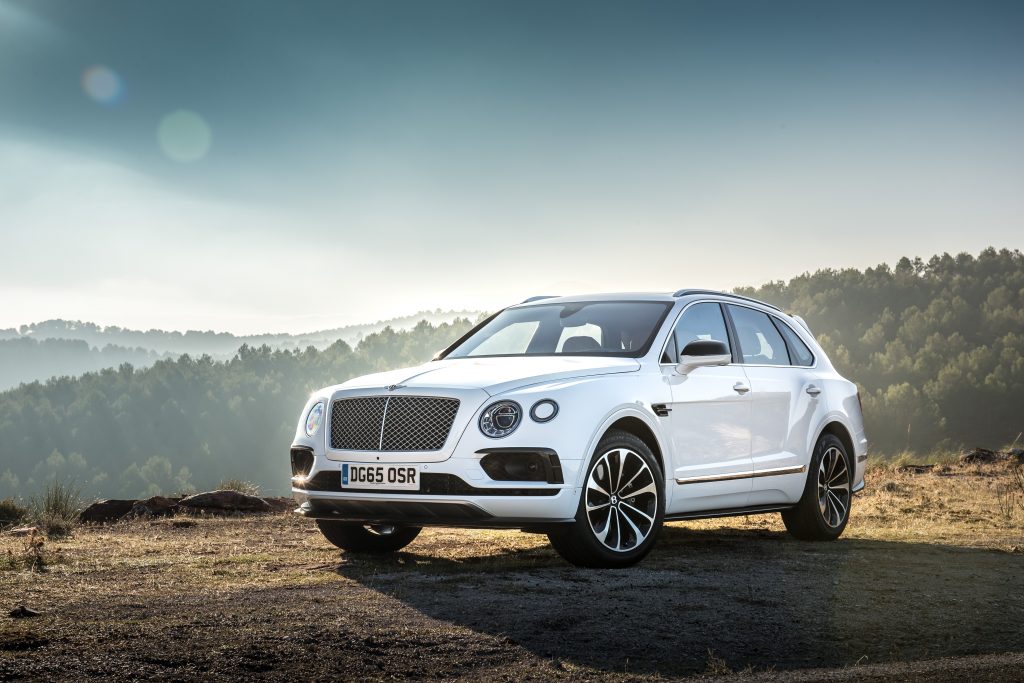 Dubbed the world's most powerful, elegant, and exclusive SUV, Bentley has left no stone unturned with the newest addition to their luxury fleet. For starters, the turbocharged 6.0L 12-cylinder engine puts out an aggressive 600 hp and 664 pound-feet of torque. The result is a 0-60 time of under 4 seconds and a top speed of nearly 190 mph. And beyond the standard hand-stitched leather and wood trim interior, their offering an optional $160,000 Breitling dash clock for those looking for additional bragging rights.
Base Price: $231,825
Pagani
The Huayra Roadster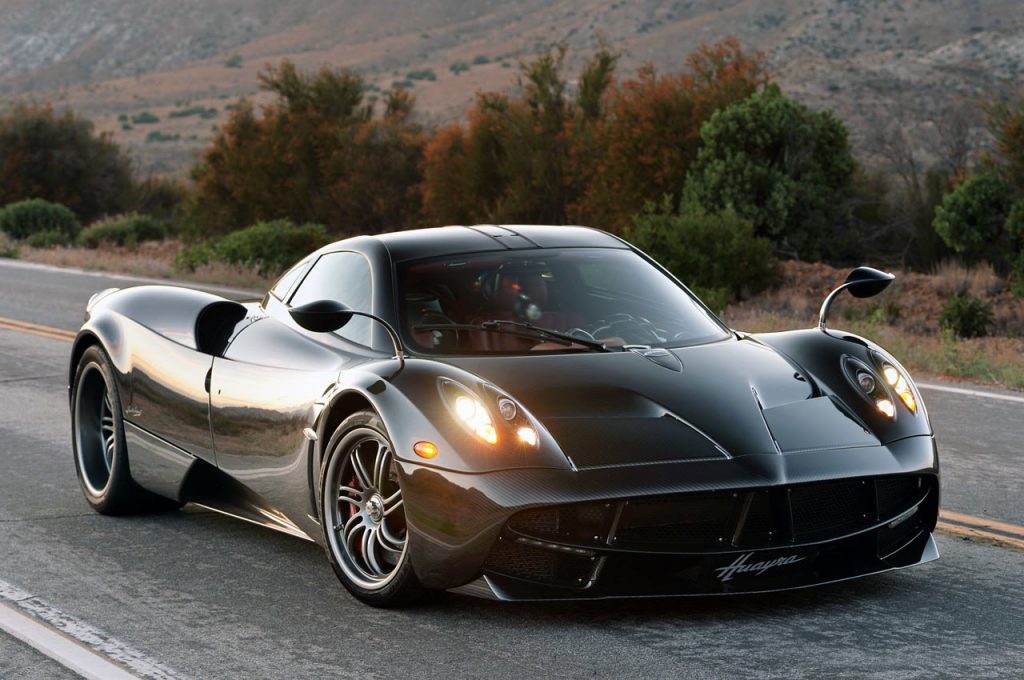 Bespoke supercar manufacturer Pagani unveiled the Huayra in 2012 to replace the renowned Zonda model of days past. With the Huayra Coupe limited to just 100 units, its availability was scarce at best and the entire production run was quickly sold out. Fortunately, Horatio Pagani himself has confirmed production of a Huarya Roadster set to release in 2017. With improvements in weight and aerodynamics, the Roadster version will also add a slight increase in power for an impressive 750 bhp.
Base Price: $1,600,000
Koenigsegg Agera
The "Final" One Of 1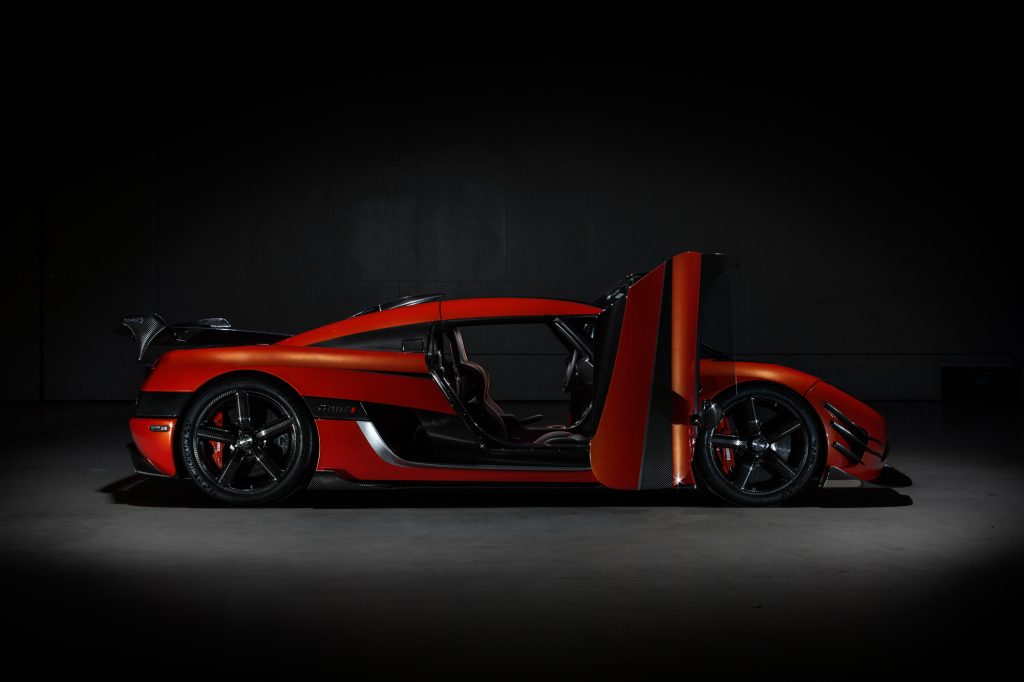 After selling all 25 of the 2016 Agera RS model in just 10 months, Koenigsegg, one of the world's most exclusive automakers, is planning to release this "Final" model to celebrate their most successful product line to date. Intended to provide customers with a completely customized vehicle, the swan song Agera will offer bespoke aerodynamic treatments, and such insanely over-the-top options as a 1360 hp 1MW engine upgrade.
Base Price: $2,500,000
Rezvani Motors
The 700 Horsepower Beast X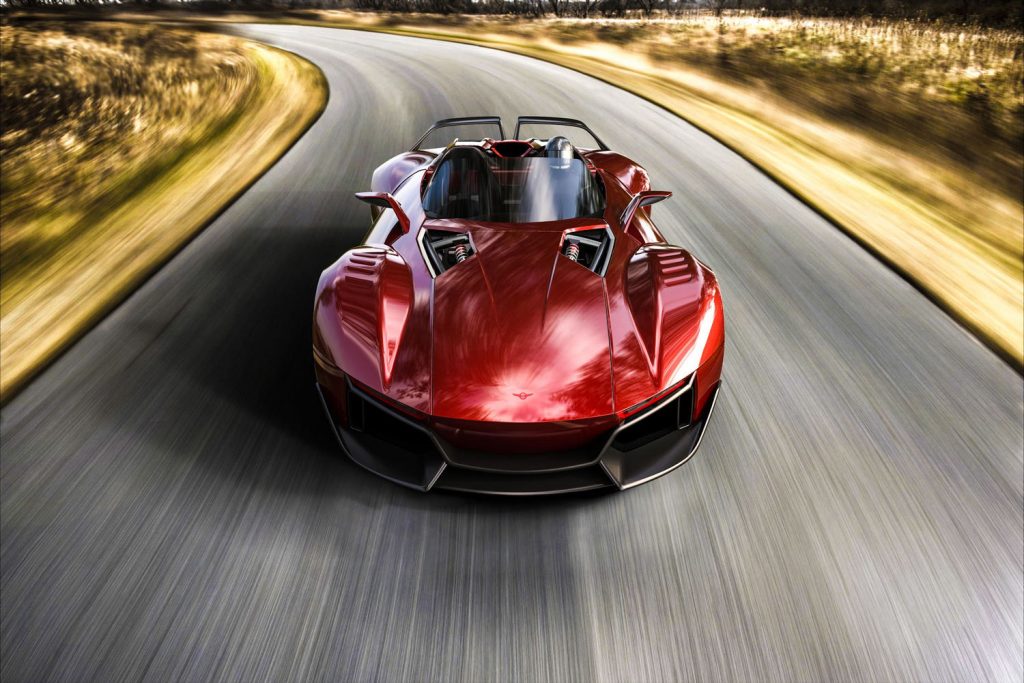 Utilizing a highly-modified Ariel Atom chassis with upgraded performance elements (such as a new 10-way adjustable suspension from Bilstein), the Beast X has been outfitted with twin BorgWarner turbochargers and a new intercooler. The result is a 700 hp powertrain capable of traveling from zero to 60 in an astounding 2.5 seconds. Value exclusivity? Rezvani is limiting production of this unique behemoth to just five units.
Base Price: $325,000
Apollo Arrow
Hypercar maker Apollo Automobil GmbH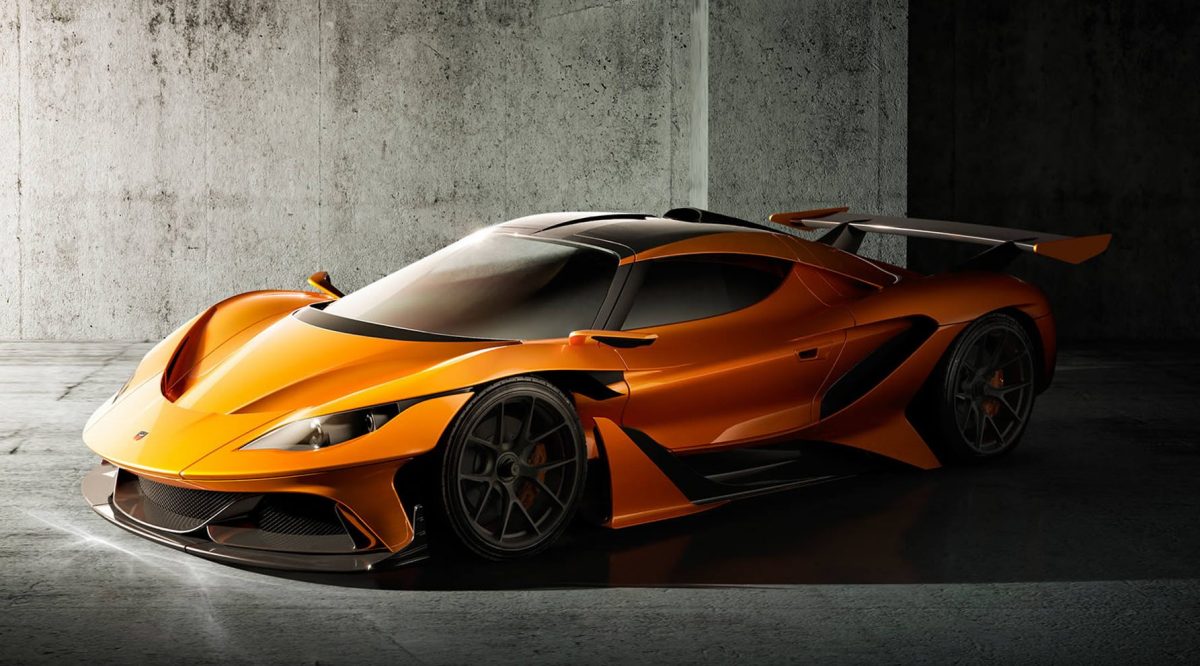 Recently rebranded hypercar designer Apollo Automobil GmbH set out to break records with their latest model, the Apollo Arrow. Essentially a street-legal race car, the Arrow's carbon-fiber bodywork and aggressive styling (clearly inspired by the likes of the P1, FXX, and Huayra hypercars) is a statement of the brand's intention to become the preeminent leader in performance engineering. The result is a 1,000 hp powerhouse capable of speeds of 224 mph.
Base Price: $1,100,000
Aston Martin
Vulcan – An Ultra-Exclusive Supercar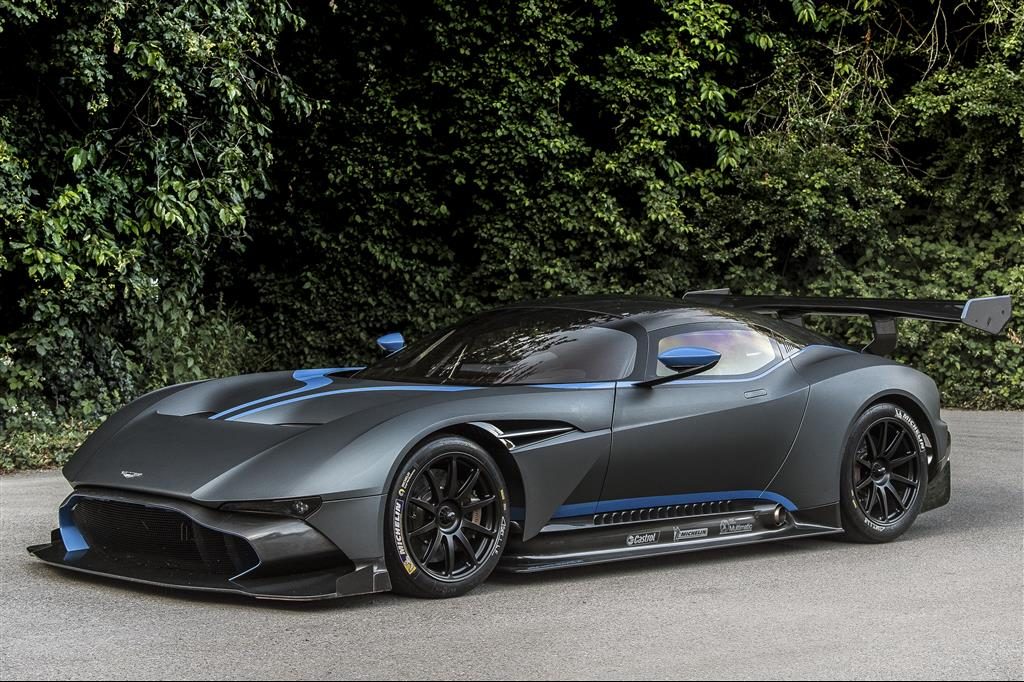 The Vulcan is one of Aston Martin's most esteemed in a long list of accomplishments. This "track-only" supercar is a breathtaking amalgamation of high-end luxury and superior performance technology. With more than 800 bhp being produced by the naturally-aspirated 7.0L V12 engine, the all carbon-fiber Vulcan weighs in at just 1350 kg. Available in a very limited run of just 24 units, the Vulcan aims to set the new standard in what it means to be a supercar.
Base Price: $2,300,000
US Specialty Vehicles
The Rhino GX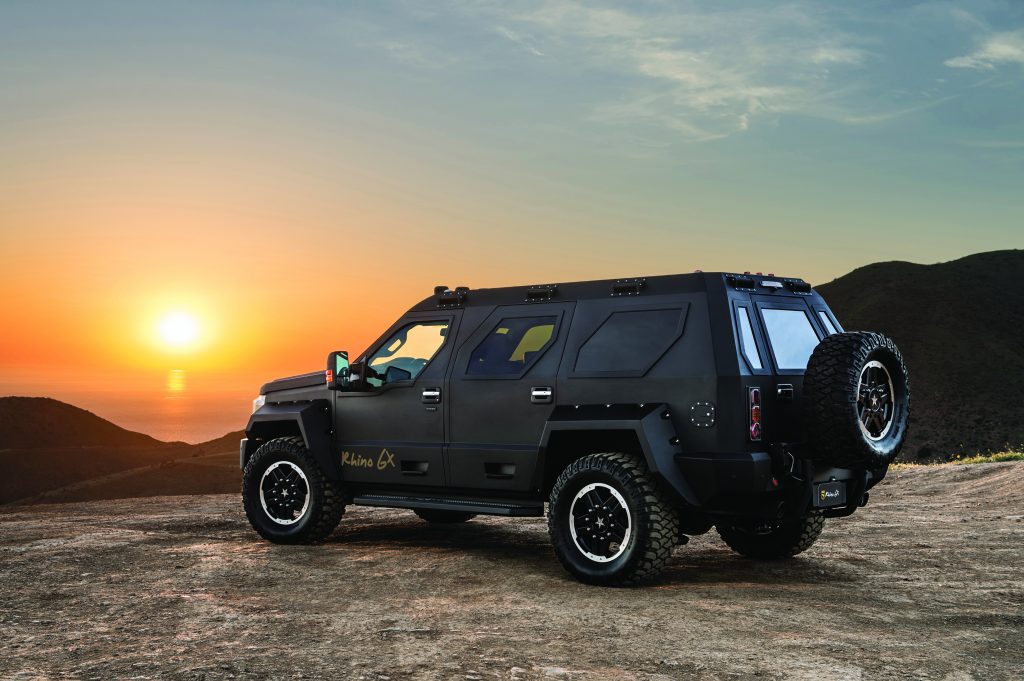 When it comes to all-terrain luxury vehicles, few can compare to those made by California-based manufacturer US Specialty Vehicles. The Rhino GX was designed for even the most die-hard off-road enthusiast. Along with being one of the largest SUVs in the world, its heavy-duty performance, choice of either a 6.7L Powerstroke V8 turbo diesel or a 6.8L V10 gas engine, and ultra-luxe interior elements make it the perfect 4×4 vehicle for your next off-road adventure.
Base Price: $194,000