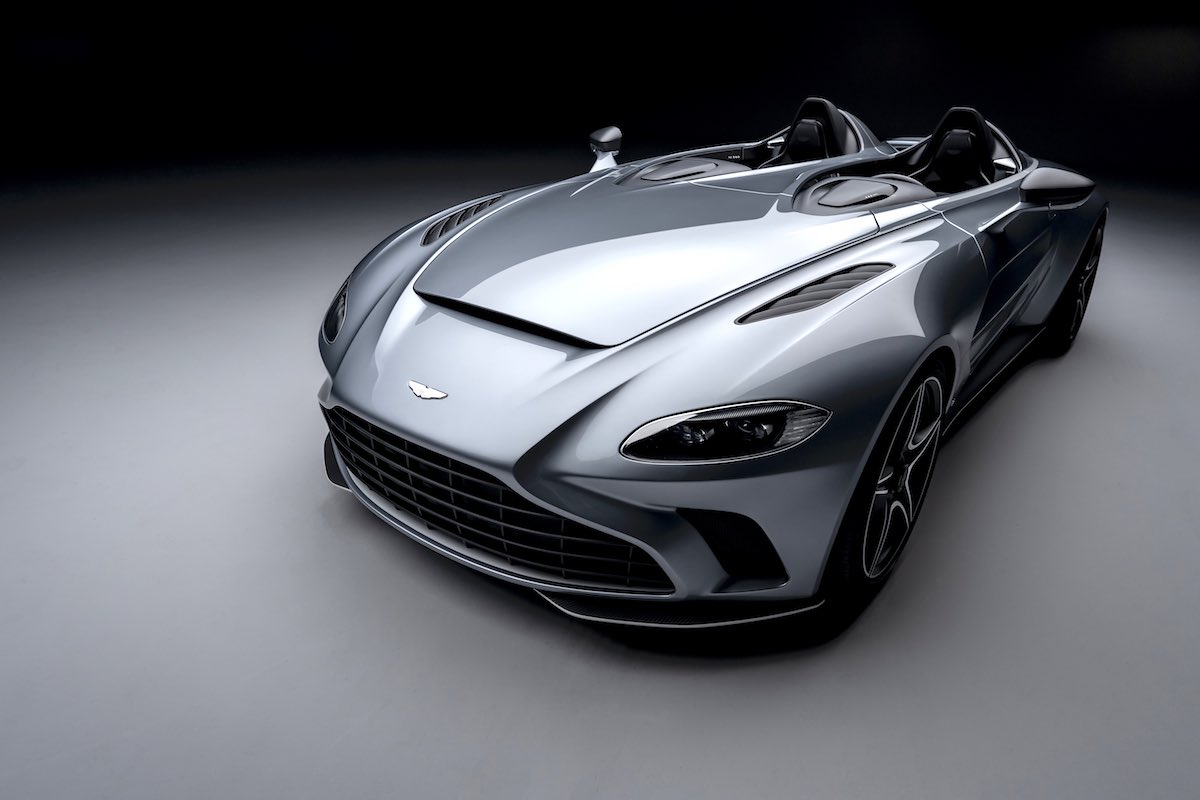 Like many large-scale public events throughout the world, this year's Geneva International Motor Show was cancelled in response to the threat posed by the novel coronavirus. Fortunately for the affluent aficionado looking to expand their collection, there are still plenty of new and exciting automotive unveilings worthy of consideration. If open-top, torque-vectoring grand tourers brimming with troves of technology are on your wish list, our 2020 Luxury Auto Preview has exactly what you need to fulfill your fast-paced fantasies and uncompromising quest for opulence and exclusivity.
Aston Martin V12 Speedster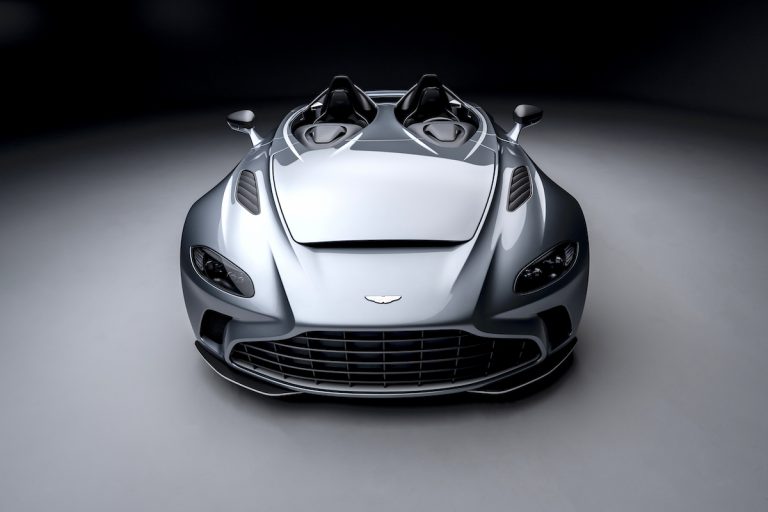 At the intersection of elegance and innovation, the latest breakthrough for the esteemed British manufacturer arrives in the form of an open-aired, windscreen-less, high-powered two-seater. The limited-edition V12 Speedster marks another milestone in the brand's colorful history of uncanny design concepts and unrivaled performance metrics. Drawing inspiration from the 1959 Le Mans-winning DBR1 and CC100 concept of 2013, the brand's bespoke customization service "Q by Aston Martin" brought the new model from concept to production in a mere 12 months. Underneath the hood of this stunning carbon fiber racer lies a 5.2L twin-turbo V12 engine, capable of sending as much as 700hp to the Speedster's rear 21-inch alloy wheels. Special attention was also given to the model's unique engine sound, with a focused approach in the development of a fully bespoke exhaust system that's cleverly integrated into the rear diffuser.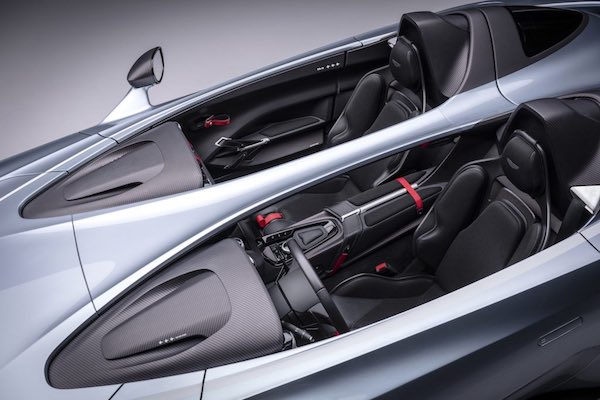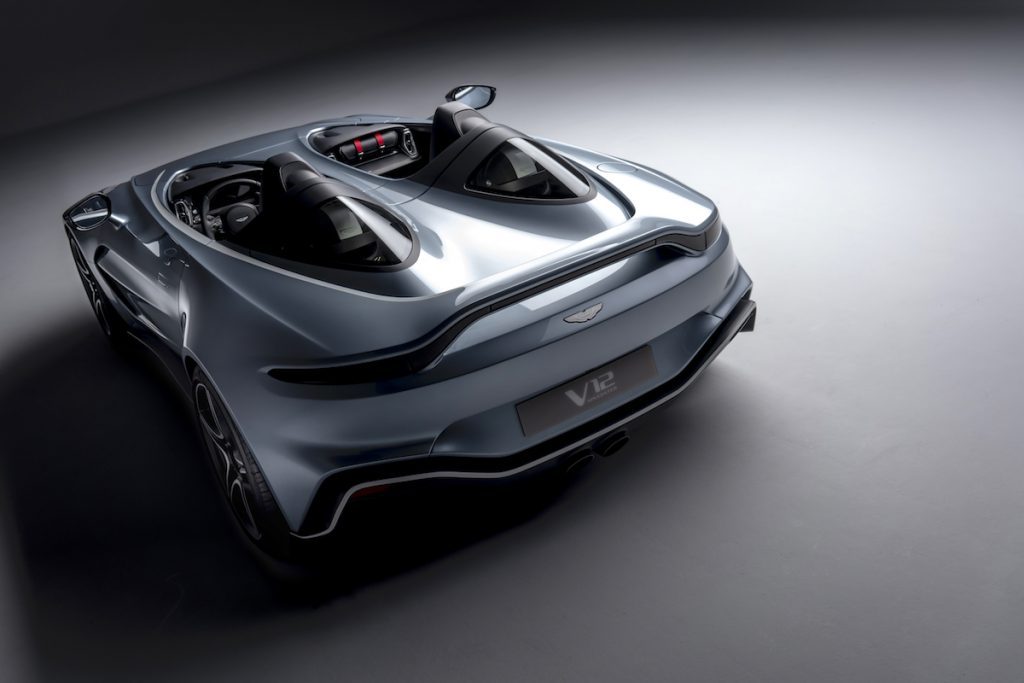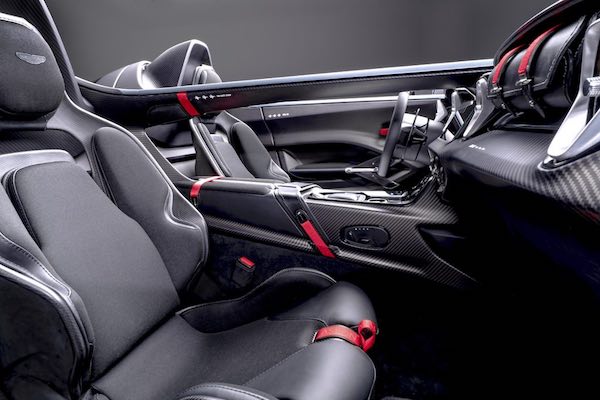 With no roof or windshield, the V12 Speedster's unique design is further enhanced by the model's twin humps and center spine that separates driver and passenger. Innovative exterior styling elements meld seamlessly with Aston Martin's exceptional interior design schemes and world-class materials to invoke a feeling of sheer excitement and luxury. Only 88 of these hand-built vehicles are available.
SSC Tuatara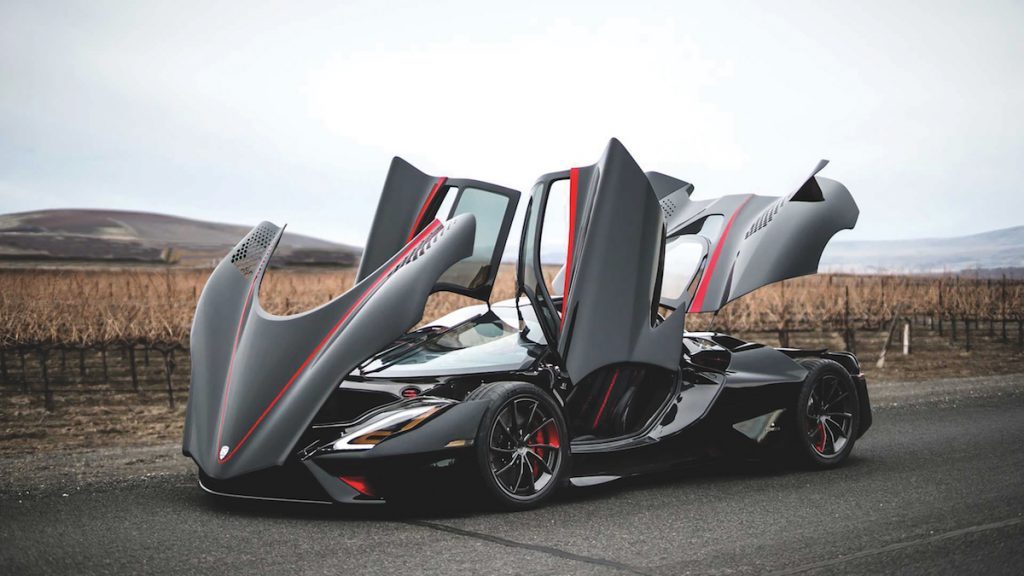 After years of anticipation, SSC North America's acclaimed Tuatara hypercar has officially entered production in the brand's US-based facility, with the first customer vehicle appearing to the public eye in February.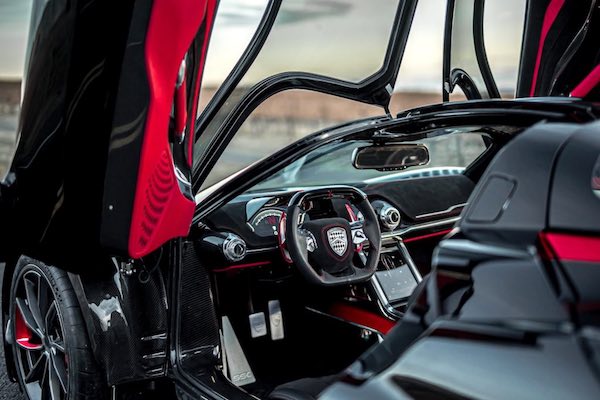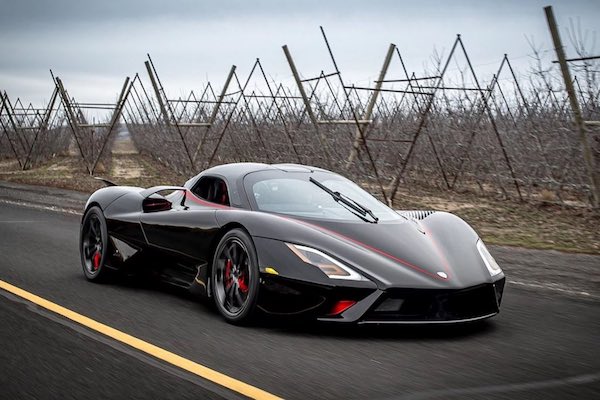 Promoted as a competitor to the record-setting Bugatti Chiron Super Sport 300+, the 2,750-lb Tuatara is powered by a drag racing-inspired 5.9L V8 and utilizes a flat-plane crankshaft to push a staggering 1,750hp to the rear wheels on E85 fuel. SSC will produce 100 Tuatara hypercars, all manufactured at the company headquarters in Richland, Washington (USA).
Genesis Essentia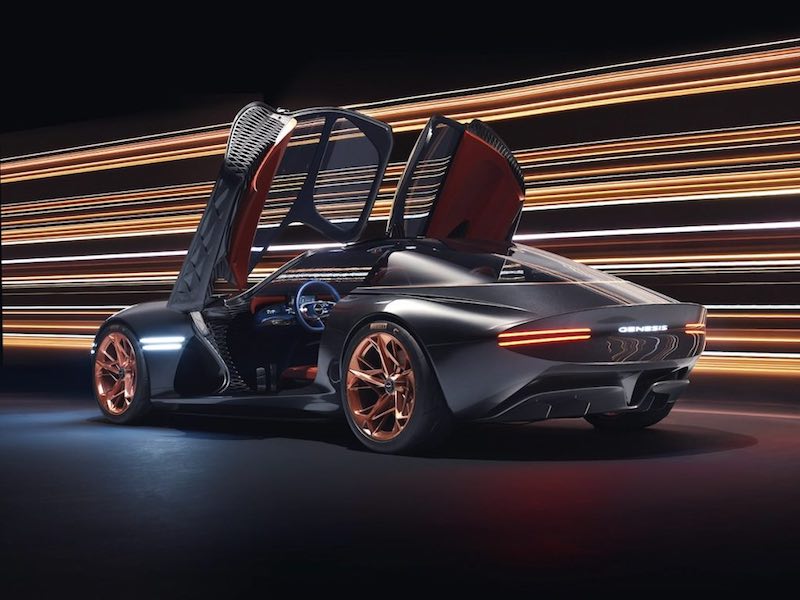 Rumors predict the Genesis Essentia (originally unveiled as an electric concept in 2018) could make its way into production in the coming months.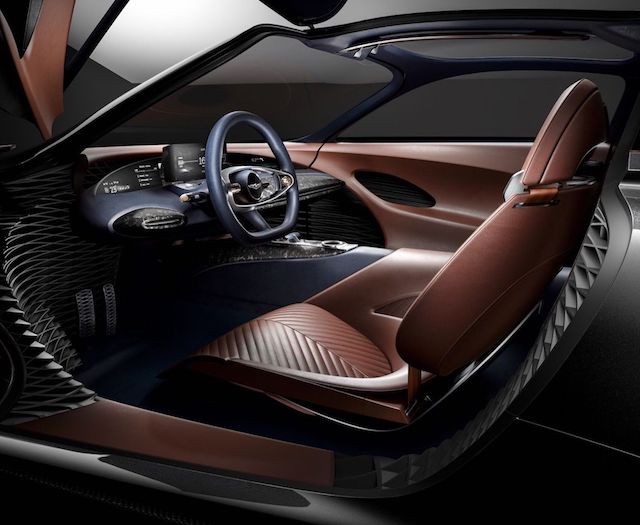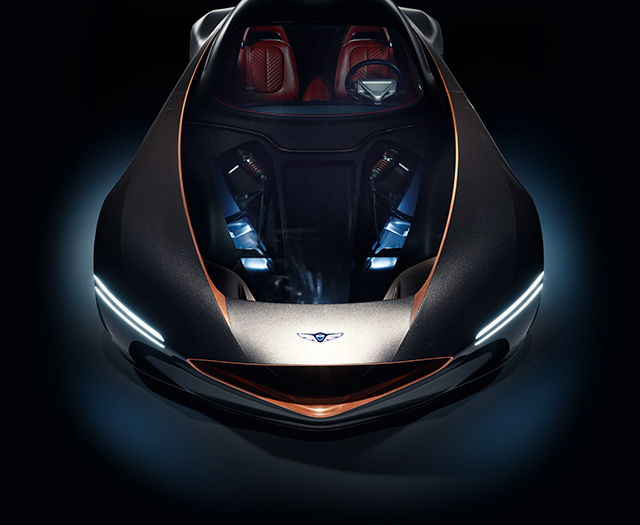 Developed by renowned automotive designer Sasha Selipanov (previously known for his work at Lamborghini and Bugatti, before more recently moving to Koenigsegg), Essentia's cutting-edge design is highlighted by copper accents and a gorgeous wrap-around transparent cockpit that extends over the hood to reveal the front suspension. The Genesis Essentia is expected to move from 0-60mph in roughly three seconds.
Polestar Precept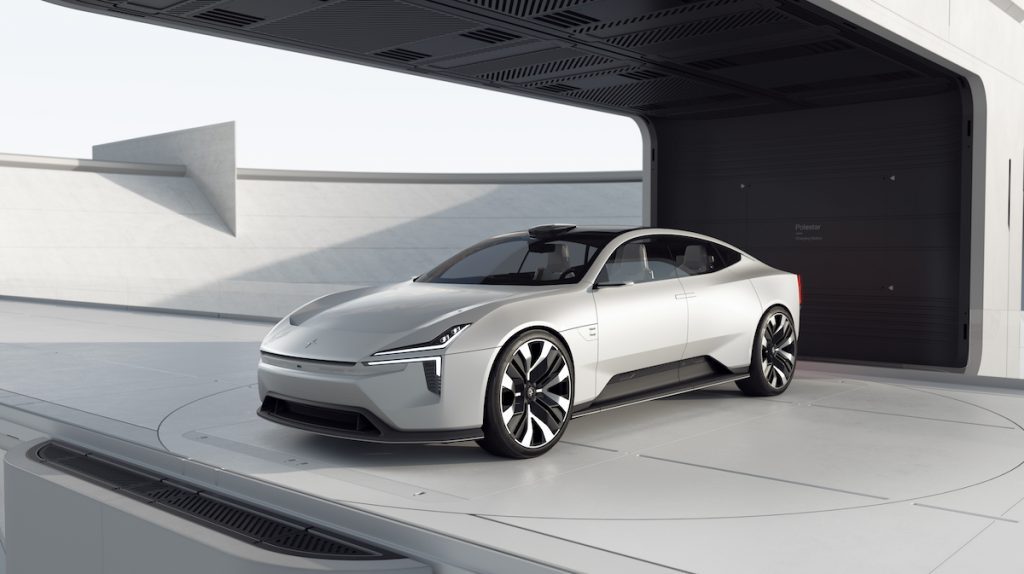 Swedish automaker Polestar has revealed its latest creation, the Precept EV concept, to boldly showcase the future of the forward-thinking luxury brand. At the core of the new vehicle are the brand's three distinct principles; sustainability, digital technology, and design.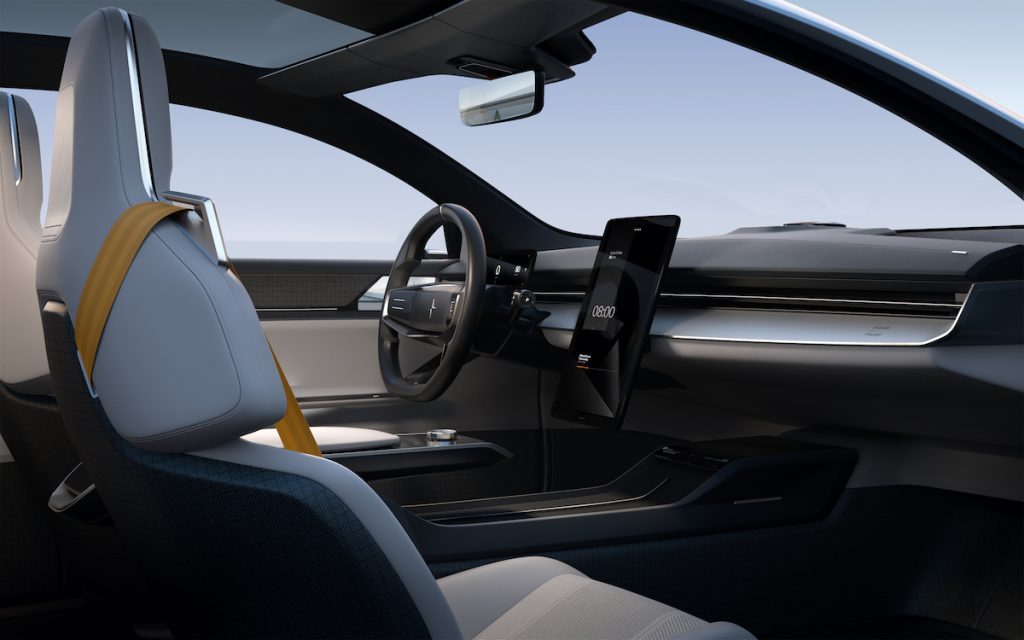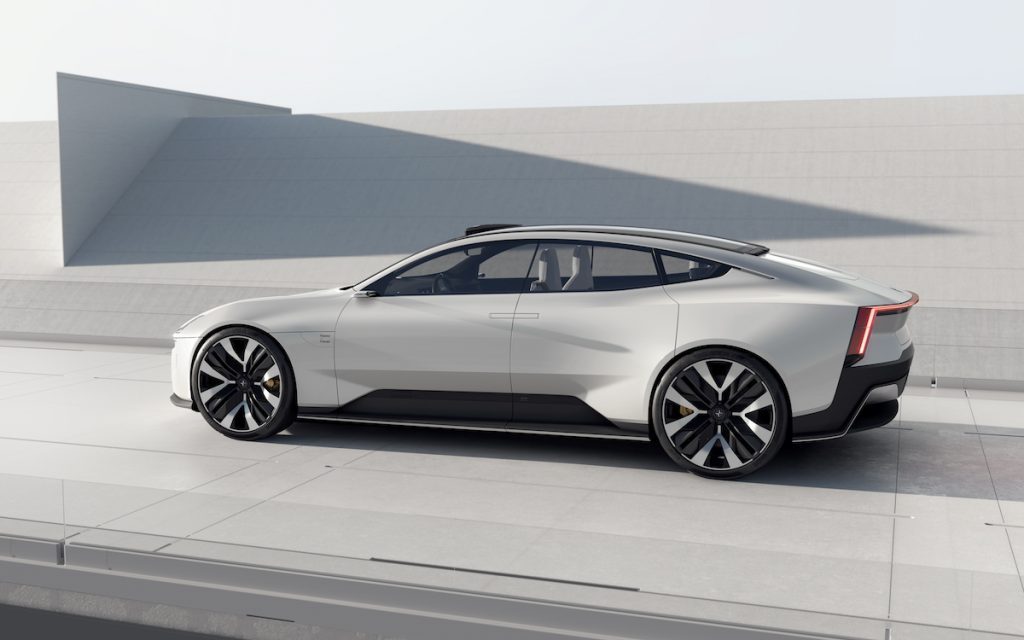 Featuring an interior made almost entirely of recycled materials, the model is a riveting example of the inevitable future of mobility. Loaded with groundbreaking new technologies and intelligently integrated driving systems, the Polestar Precept proudly stands apart from the crowd by delivering convincingly on its goal of uniqueness.
McLaren Elva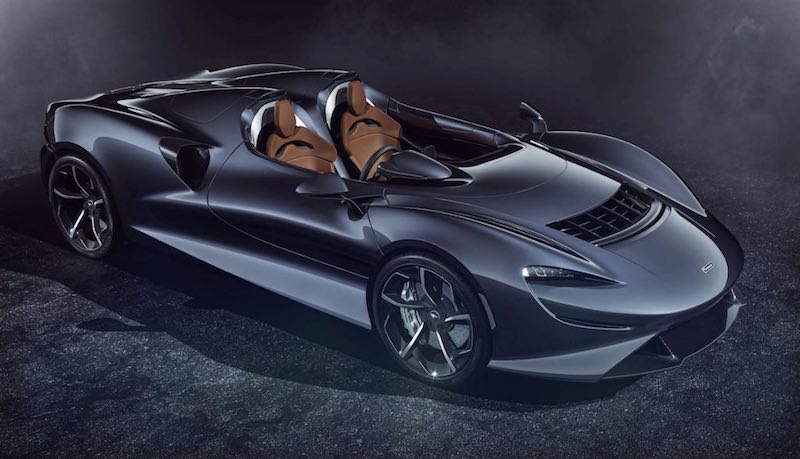 A fifth model in the McLaren Ultimate Series has emerged in the form of yet another windshield-less model, the McLaren Elva. Inspired by open-top race cars designed in the 1960's by the brand's legendary founder Bruce McLaren, the Elva reimagines the highly-successful Senna platform in what is becoming a popular trend: no windshield.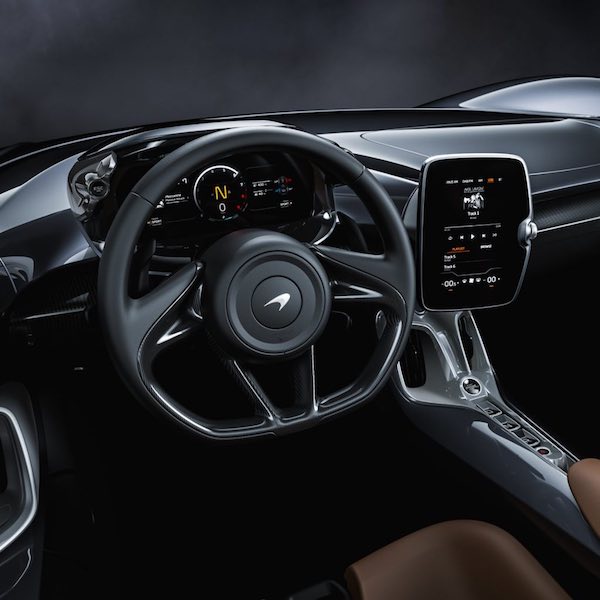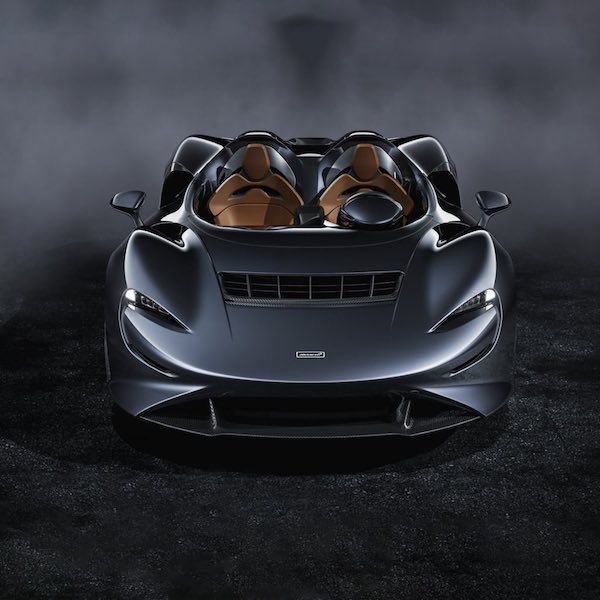 With a body made entirely from carbon fiber, the 800hp Elva is touted as McLaren's lightest sports car to date and features the brand's innovative Active Air Management System (AAMS) to create an "oasis of calm" in the cockpit. Only 249 units will be produced.
Bentley Mulliner Bacalar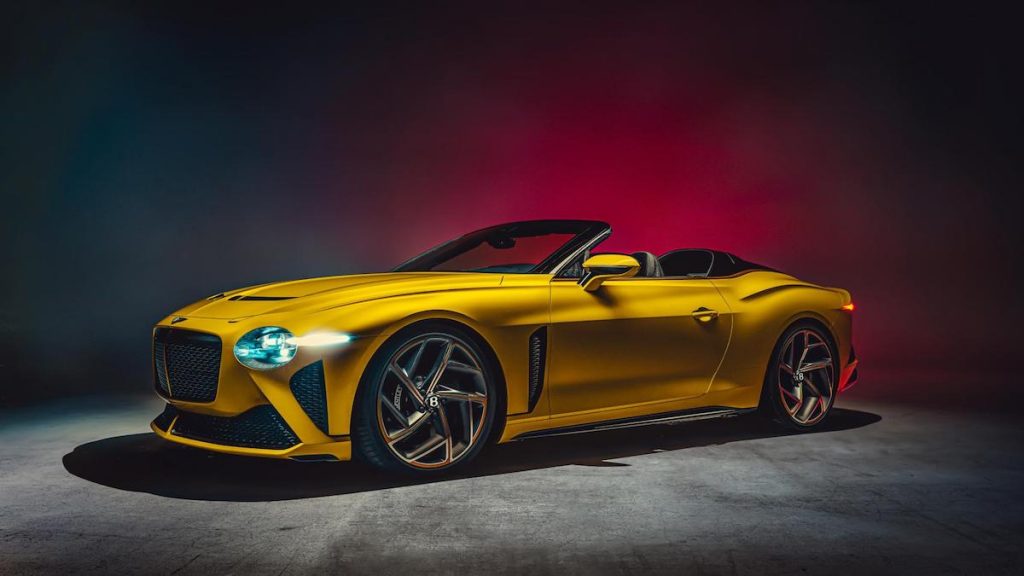 If ultra-exclusivity is your preferred cup of tea, look no further than the extremely limited edition Bentley Mulliner Bacalar. Only twelve of the illustrious brand's top-of-the-line Bacalar model are to be made available, each receiving fully bespoke treatments from the world's oldest custom coachbuilder.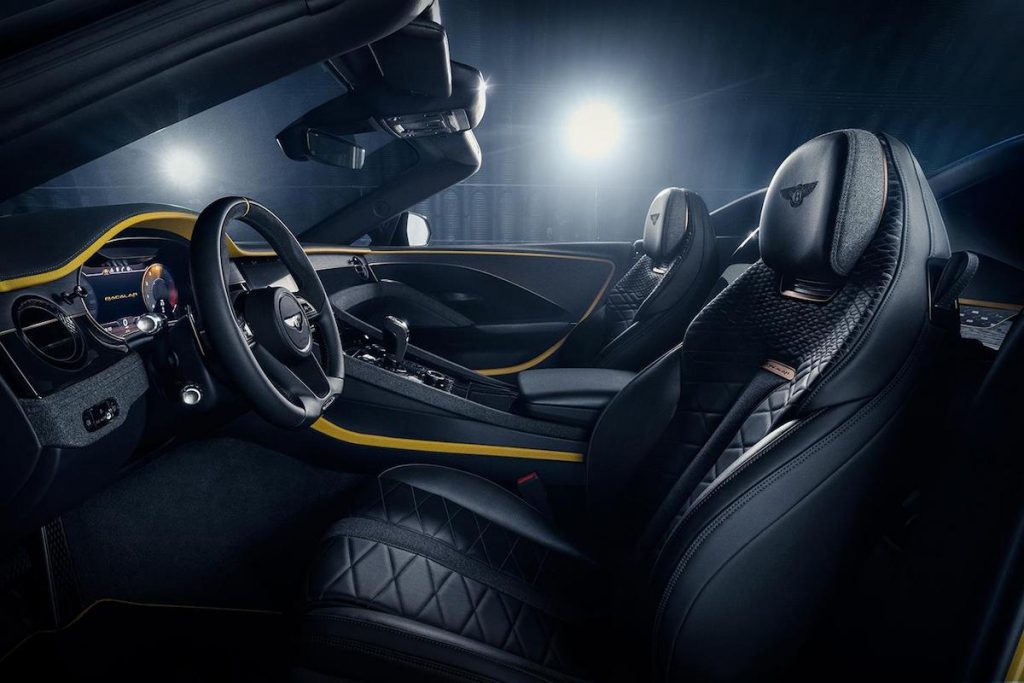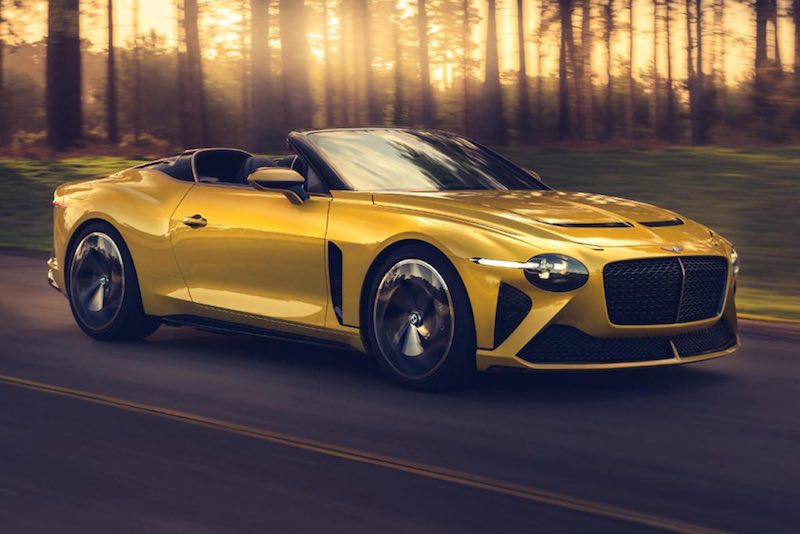 The ultimate open-air Grand Tourer inherits traits from the popular EXP 100 GT and features a unique wraparound cockpit cabin design. The interior utilizes ethically-sourced materials throughout, including Bentley's famous Rotating Display accented in rare Riverwood veneer made from naturally fallen trees that have been preserved for 5,000 years.
Bugatti Chiron Pur Sport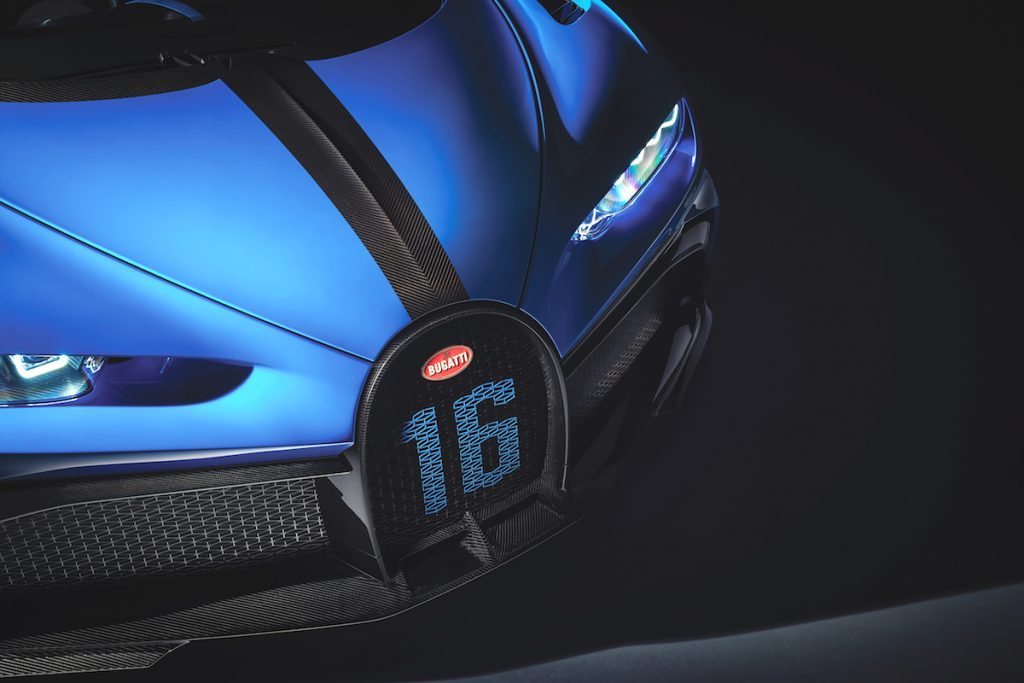 After Bugatti's release of three record-setting models in 2019 (La Voiture Noire, Centodieci, and Chiron Super Sport 300+), it's hard to believe the French supercar behemoth could top such an impressive feat. Enter the new Bugatti Chiron Pur Sport. Never straying from the company's philosophy that "form follows performance," the all-new design delivers significant upgrades in aerodynamics and overall agility.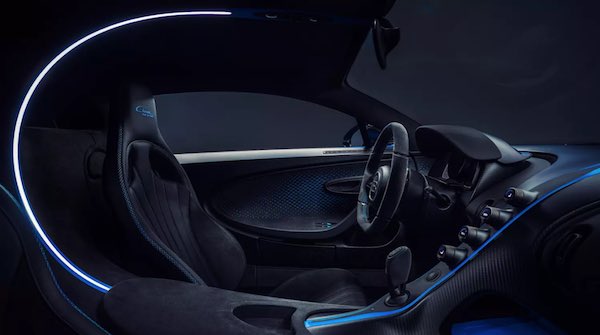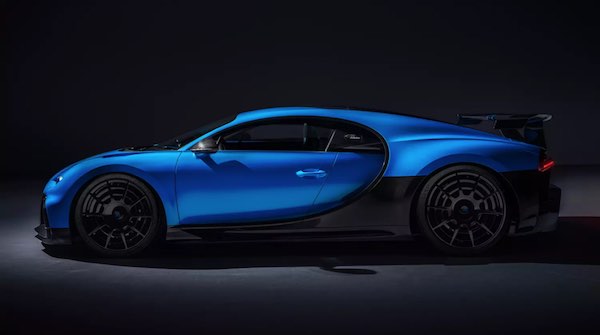 Noticeable improvements in elasticity provide the 1500hp 8.0L W16 engine with optimized acceleration and even quicker response times. Magnesium rims with titanium brakes help provide additional weight reduction and pair seamlessly with the model's fully bespoke Michelin tires.
Koenigsegg Gemera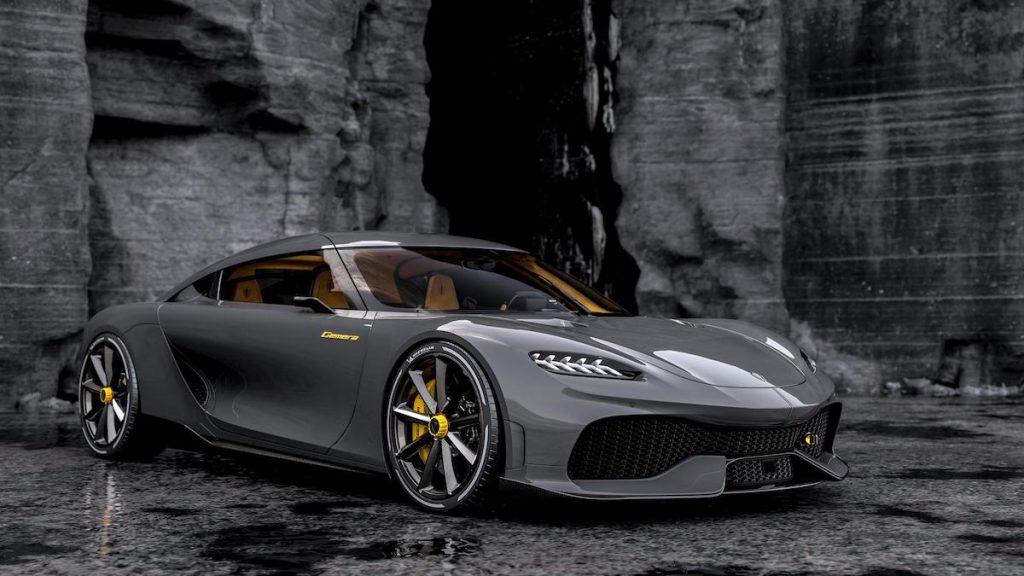 Although the world's most prestigious automotive event came to a screeching halt this year, Swedish automotive mastermind Christian von Koenigsegg had no intention of canceling his Geneva presentation. After revealing a new Jesko Absolut model aimed at breaking the world speed record currently held by Bugatti, the eccentric innovator unveiled the brand's first ever four-seat "Mega GT," affectionately dubbed the Koenigsegg Gamera.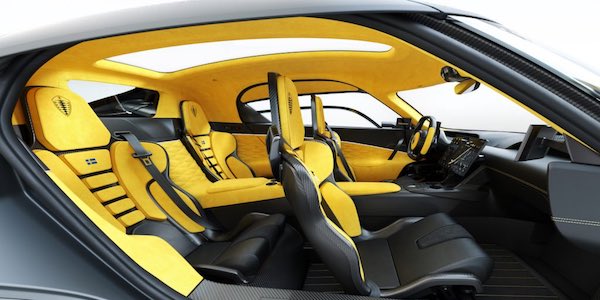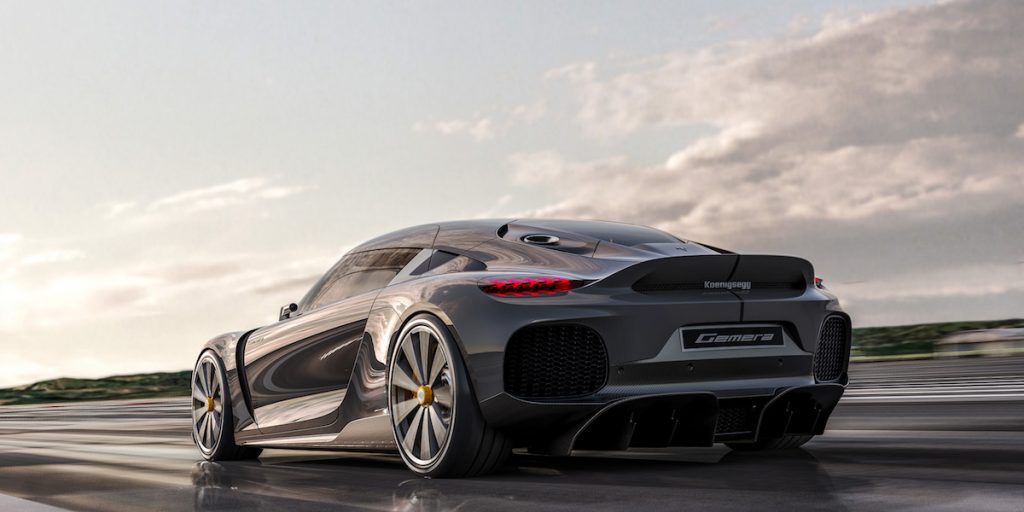 The new model certainly earns its "give more" mantra, with a neck-snapping 1,700hp pulsing from the model's tiny three cylinder, eco-friendly, torque-vectoring, hybrid powertrain configuration that is still somehow able to offer a mind-blowing 600+ mile range.
Hispano-Suiza Carmen Boulogne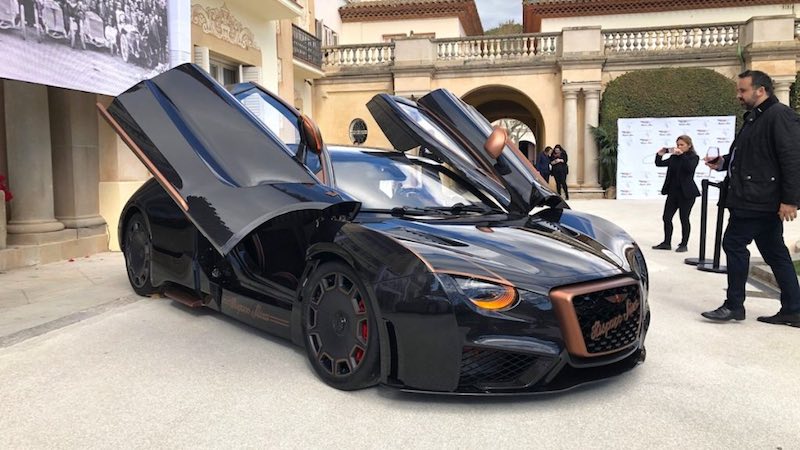 Spanish engineering brand Hispano-Suiza, originally founded in 1904, is deeply rooted in both the automotive and aviation industries. Now reinventing itself under the guidance of a founder's great grandson, the company has released a more powerful, limited-edition version of its first electric luxury vehicle.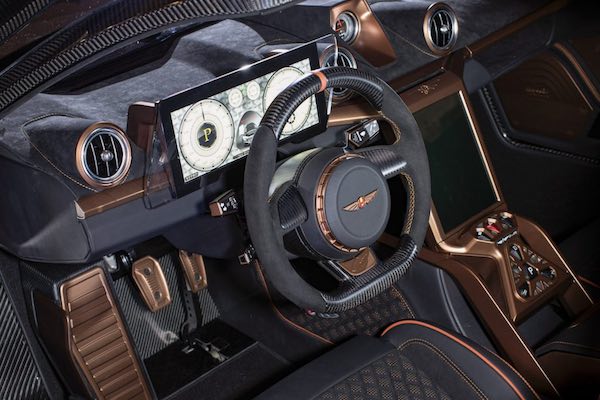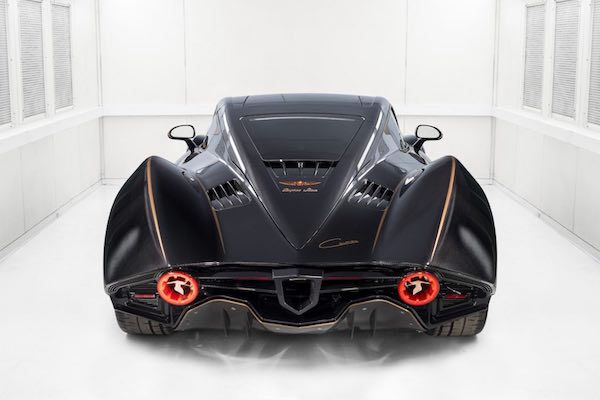 The new Hispano-Suiza Carmen Boulogne reflects the company's racing heritage and incorporates ultra-lightweight components and carbon fiber construction to maintain a surprisingly low curb weight. Offering 1,100hp from the vehicle's upgraded dual-motors, the improved Carmen Boulogne reaches 62mph in under 2.6 seconds and recharges up to 80% in as little as 30 minutes.
Rimac C_Two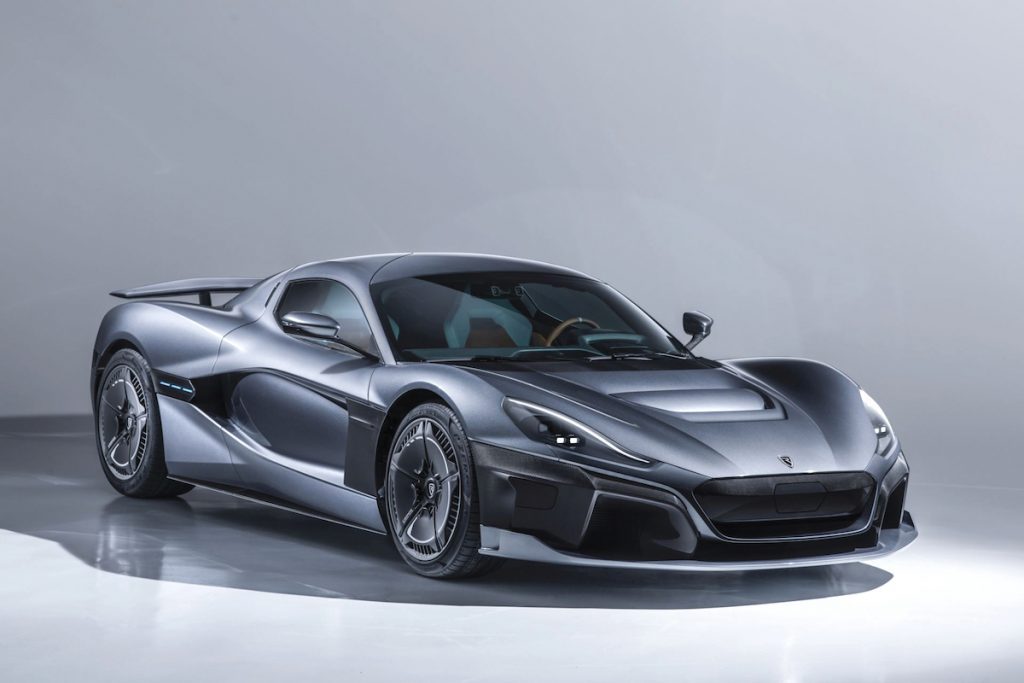 When 32-year old Croatian entrepreneur Mate Rimac decided to convert his 1984 BMW E30 into an electric race car, little did he know that the synchronization of his two favorite passions would cement his name in the automotive history books. The award-winning electric enthusiast founded Rimac Automobili in 2009 and a few years later was credited with developing the world's first electric supercar.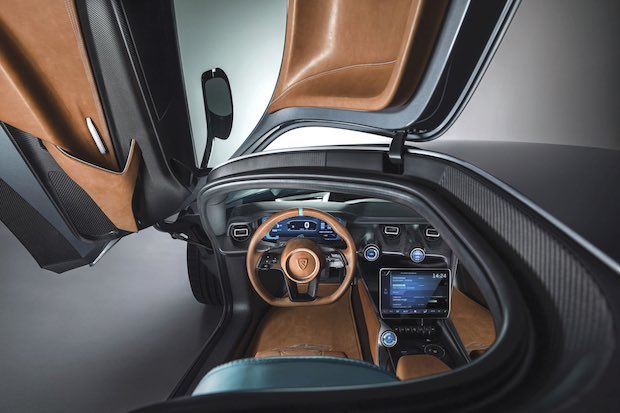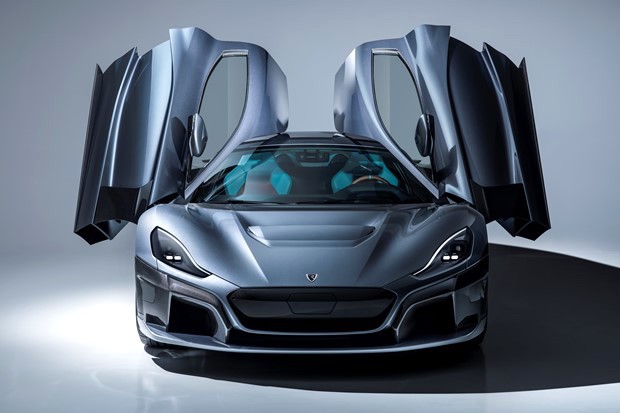 The company's latest masterpiece, the Rimac C_Two, boasts an unprecedented 1,900hp and a zero-to-sixty time of 1.85 seconds. The groundbreaking technology behind the Rimac C_Two provides an inspiring glimpse into the future of ultra-high-powered electric performance.
Audi e-tron GT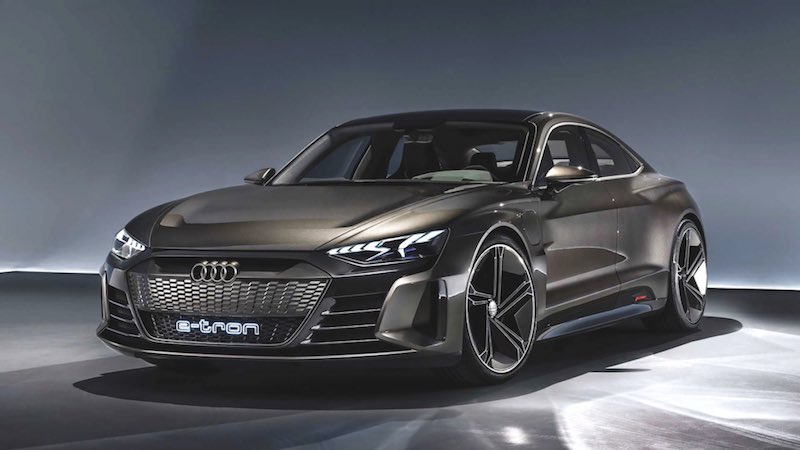 The latest entry in German automaker Audi's fully-electric line is the classic and luxurious e-tron GT concept. The innovative grand tourer is capable of sending an impressive 590hp to the model's all-wheel drive configuration, with the capability of as much as 250 miles on a single charge.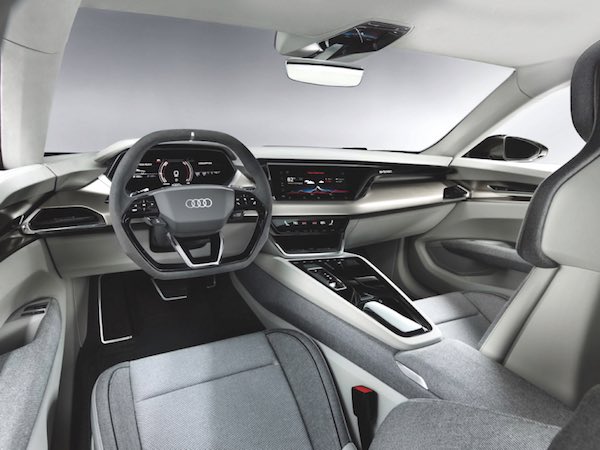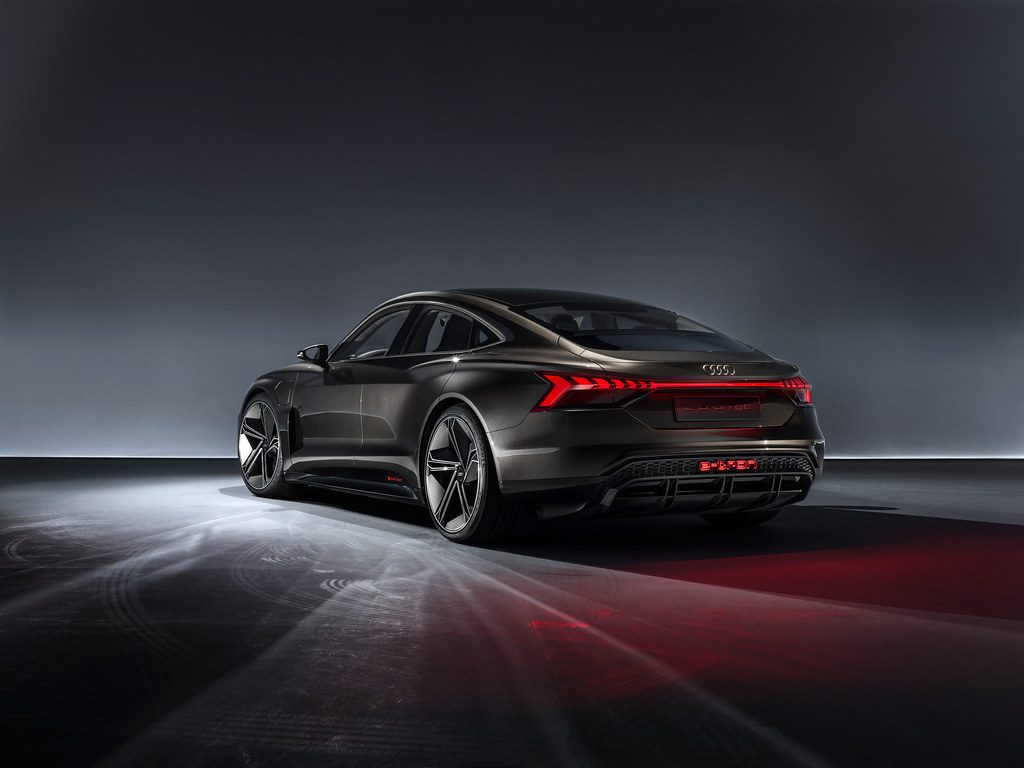 What's more, the new battery-powered GT can be charged by contactless induction via the model's integrated Audi Wireless Charging technology. Sustainability is also a core focus with vegan materials and recycled fiber used throughout the interior.
Mercedes-AMG Project ONE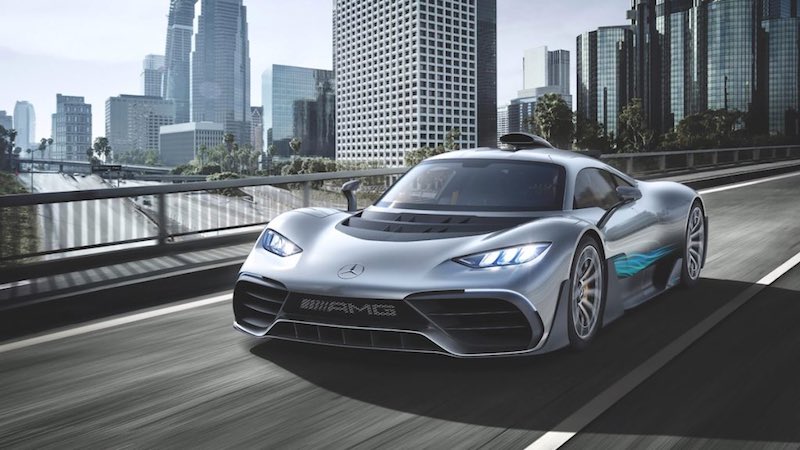 What happens when you integrate the world's most dominant Formula 1 technology into a street-legal hypercar? The Mercedes-AMG Project ONE answers the question resoundingly. Powered by a turbocharged 1.6L V6 petrol engine and four electric motors, the Project ONE's plug-in hybrid system produces nearly 1,000hp and can reach speeds of more than 200mph.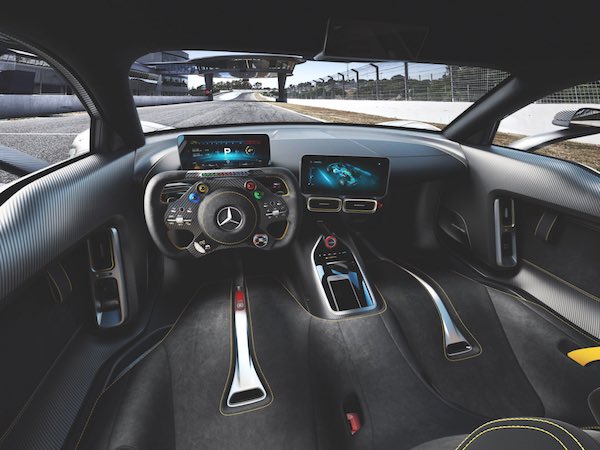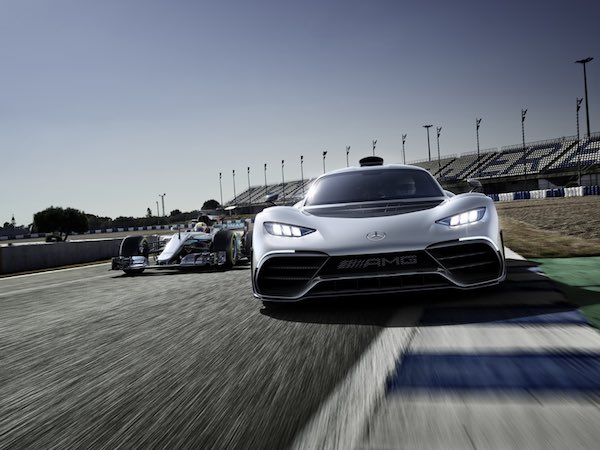 Loaded with a myriad of cutting-edge technology, the Mercedes-AMG Project ONE is the ultimate expression of racing-inspired automotive design. Everything from the seats to the exhaust system, and even the steering wheel, has been inspired by the German automaker's championship-winning Formula 1 cars.
Ferrari Purosangue SUV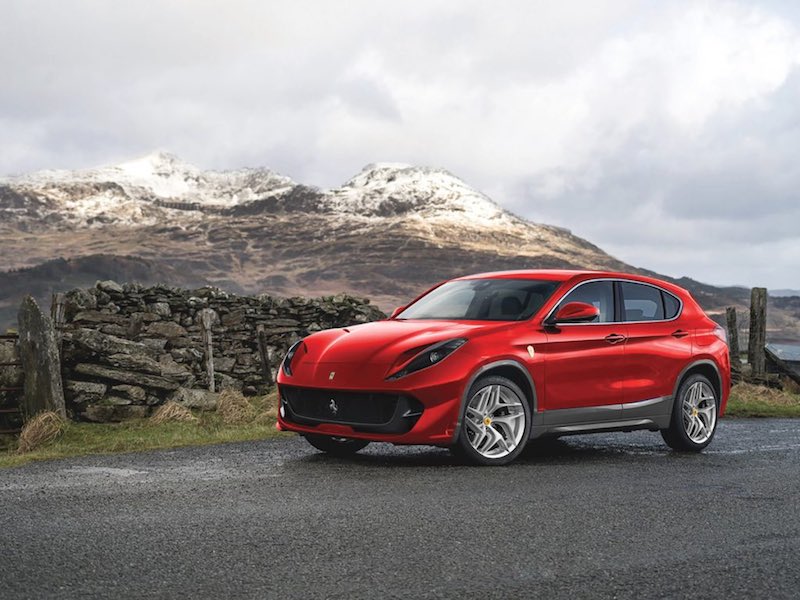 It was only a matter of time before the iconic Italian stallion announced its intentions to join the battle for super-sport-utility domination. The cleverly-named Ferrari Purosangue is anticipated to enter the arena in 2022 and to feature some form of high-voltage hybrid powertrain as part of the brand's ambitious aim to become more than 60% plug-in friendly in the next two years.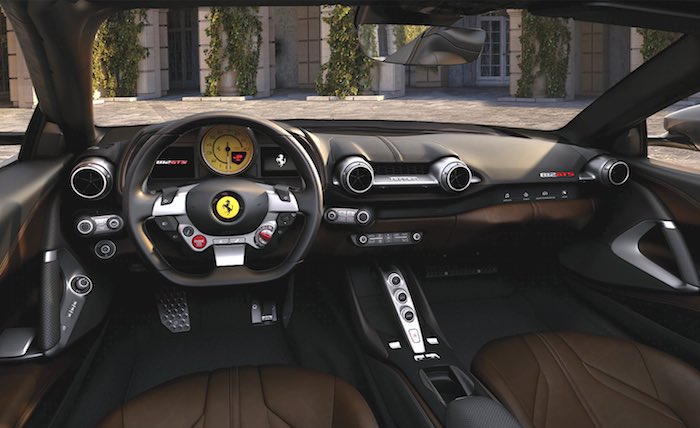 Although the performance-driven automaker refuses to call the new multi-purpose vehicle an SUV or crossover, future buyers can still expect a family-friendly roomy red ride with all the usual Ferrari frills.