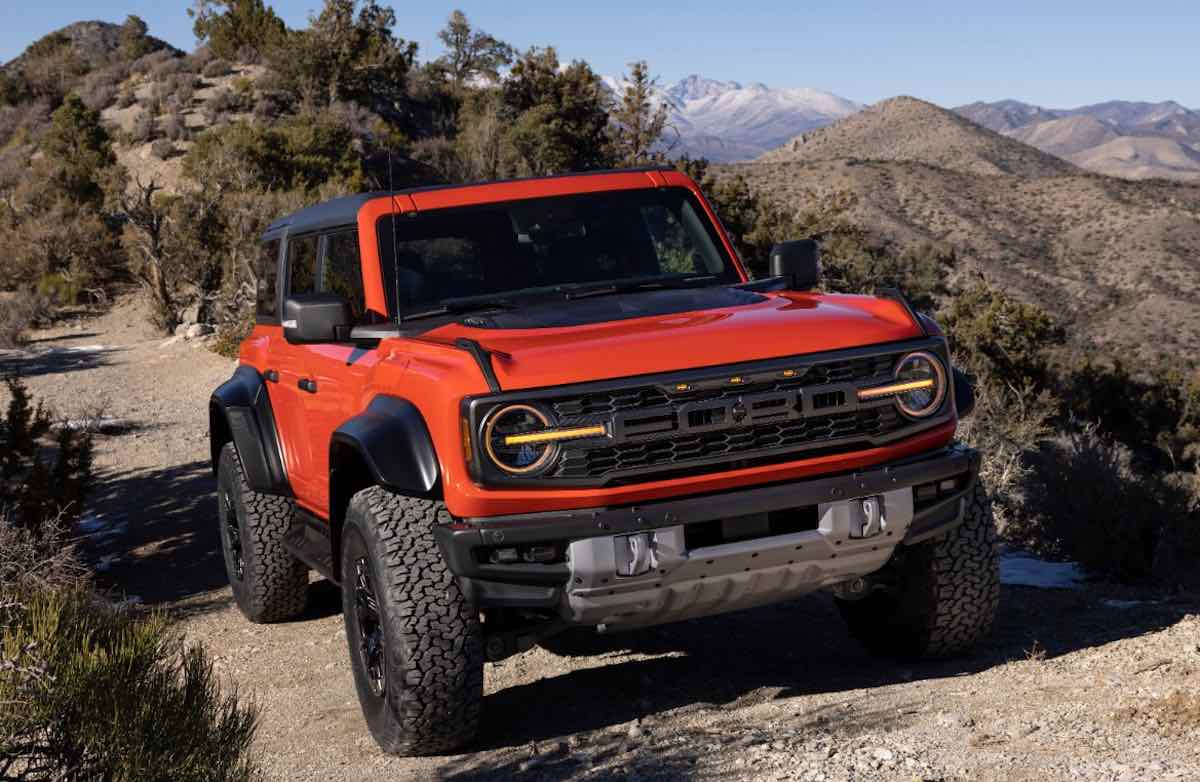 Even the casual observer can't help but notice the number of new vehicles on the road today that take their inspiration from icons of days gone by. Auto manufacturers are looking to the past for creative ways to remind brand fans and classic car enthusiasts of their history, and nothing shouts nostalgia louder than Ford's go-anywhere powerhouse, the Bronco Raptor.
All-new for 2022, the Raptor is the most off-road capable SUV from Ford to date. Powered by a Raptor-tuned 3.0L twin-turbo EcoBoost V6 producing 418hp and 440 lb-ft of torque, the beefed-up Bronco offers up to 4,500 lbs of towing capacity and an ultra-quick shifting 10-speed automatic transmission with almost zero turbo-lag. Outfitted with 37-inch BFGoodrich K02 all-terrain tires and 17-inch alloy wheels, the Bronco Raptor sits 13.1 inches off the ground and includes upgraded suspension with FOX Live Valve 3.1 damper technology that allows for wheel travel of up to 13.0 inches in the front and 14.0 inches in the rear (60% and 40% more respectively than the base model). Pair that technology with the vehicle's advanced 4×4 system with automatic on-demand engagement and you have one of the most off-road-ready rides available today.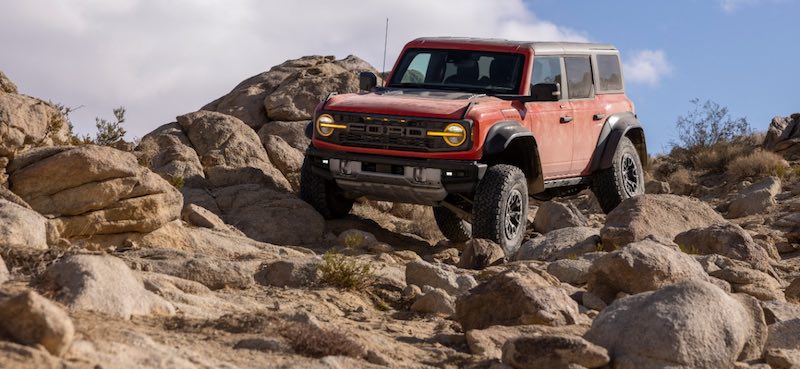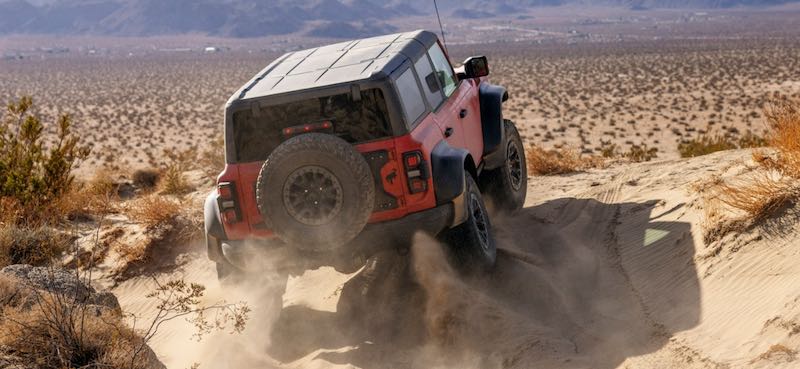 On the outside, a variety of styling cues and active aerodynamic elements deliver an unmistakable appearance that is guaranteed to turn heads. Available only in a 4-door configuration, the newest Raptor comes equipped with a removable hardtop and doors that are lightweight enough to handle without the need for additional help. Extended fender flares, heavy duty full-vehicle steel bash plates, hood and fender vents, Rock Rails with removable running boards, the brand's iconic Raptor grille, and a modular front bumper with LED fog & off-road lamps create a unique look and feel that help the newest member of the Raptor family meet the expectations of any potential buyer. An internally reinforced frame with extra crossmember in the front of the roll cage and a carbon "bow tie" brace at the back help to increase body rigidity by an impressive 50%, while additional strengthening to the spare tire carrier has been added to support the increased weight of the Raptor's extra wheel during aggressive off-roading. The Bronco Raptor is also nearly 10 inches wider than its base model little brother, measuring in at a width that requires the vehicle to use amber markers along the center of the hood to meet NTSB safety regulations.
A plethora of Raptor-themed enhancements abound inside the cabin. From the optional carbon fiber trim package and upgraded leather/suede seats, to the smorgasbord of modern technology amenities now available as standard equipment, the latest edition of the popular SUV includes everything you need to arrive and drive in superior comfort and convenience. Interior features include dual-zone electronic temperature controls, heated seats, an optional Bang & Olufsen 10-speaker sound system, 12-inch touchscreen LCD infotainment center w/ Ford's Sync 4 interface (plus Apple CarPlay and Android Auto), WiFi hotspot, remote start and keyless entry, bling-spot monitoring, 12-inch digital LCD instrument cluster, rubberized flooring with drain plugs (or optional carpet with rubber floor mats), auxiliary switches with pre-run accessory wires, and a built-in AC power outlet.
The real magic, though, lies in the vehicle's surprisingly smooth driving characteristics. While the new Raptor is without a doubt Ford's most powerful and off-road-inspired Bronco ever, it's also impressively comfortable to drive on the pavement. Whereas a majority of 4×4 vehicles tend to deliver a less than desirable on-road experience, the newest member of the Bronco family somehow manages to provide a pleasant ride whether on the highway or in the high desert. A number of innovative driver assistance functions help optimize the vehicle's performance, thanks to Ford's CoPilot 360 suite which includes forward and reverse sensing systems, trail control, trail turn control (a nifty feature), hill start assist, trail one-pedal drive, electronic locking front and rear axles, a front stabilizer bar disconnect, and rear view and 360-degree cameras.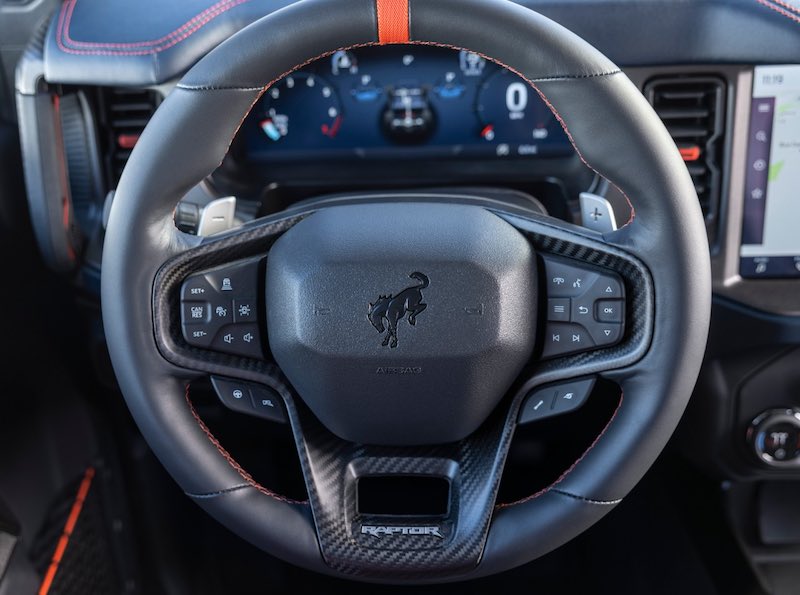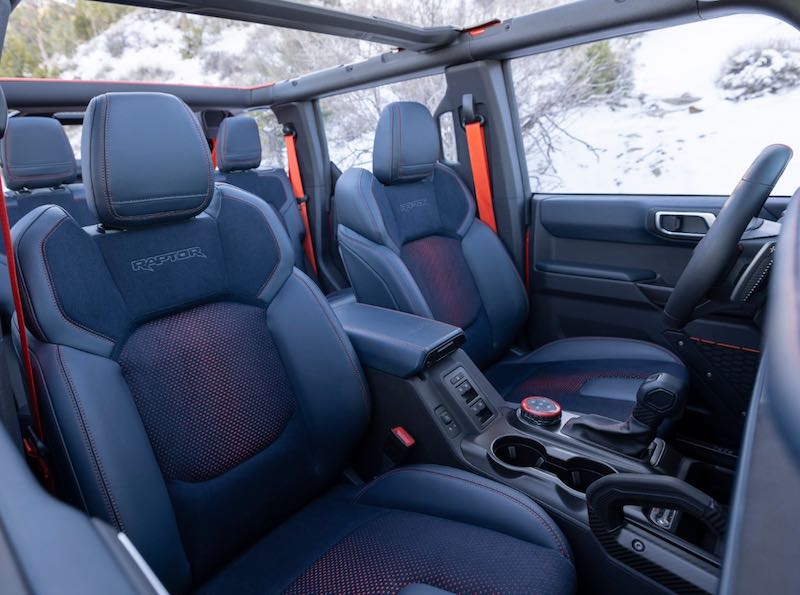 When it's time to take to the trails, Ford's Rock Crawl mode switches the two-speed transfer case to low range, locks the rear differential, and disconnects the front anti-roll bar to allow for some seriously memorable rock climbing. The front diff can also be locked with the push of a button, while a feed from the SUV's front camera acts as a digital spotter. The new Raptor model also comes armed with Ford's Terrain Management System (TMS) with 7 "G.O.A.T. Modes" (Goes Over Any Type of Terrain), giving access to a variety of unique driving settings. One particularly shrewd piece of engineering allows a quick press of the steering wheel's R button to access the owner's personalized settings for instant engagement of a handful of customizable performance attributes. While each of the various modes offers individual benefits, the "off-road only" Baja setting was easily our favorite, thanks in part to Ford's clever inclusion of the popular anti-lag function and multimode exhaust note for an undeniably cool sound.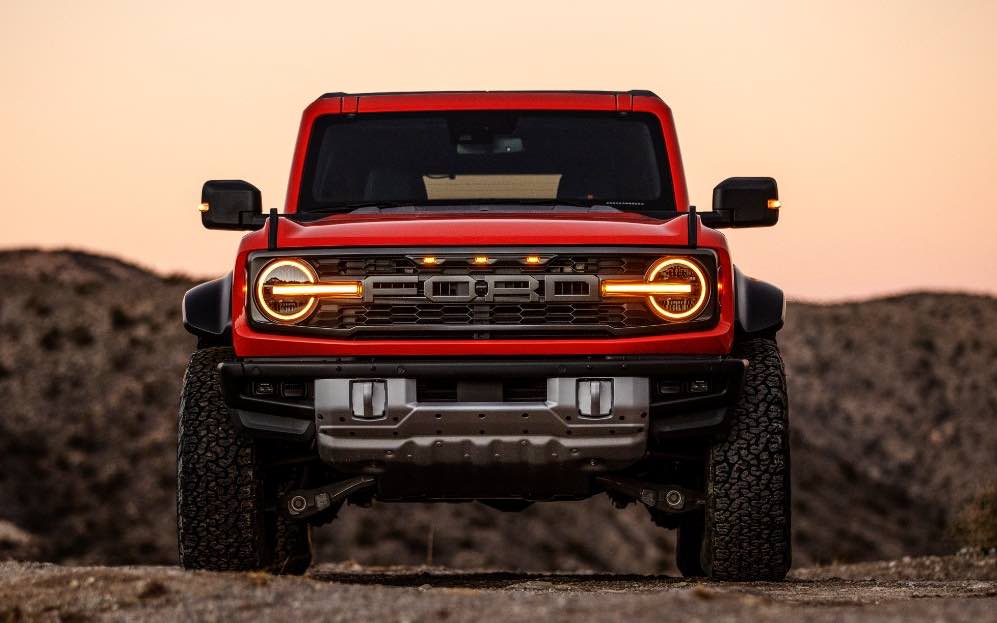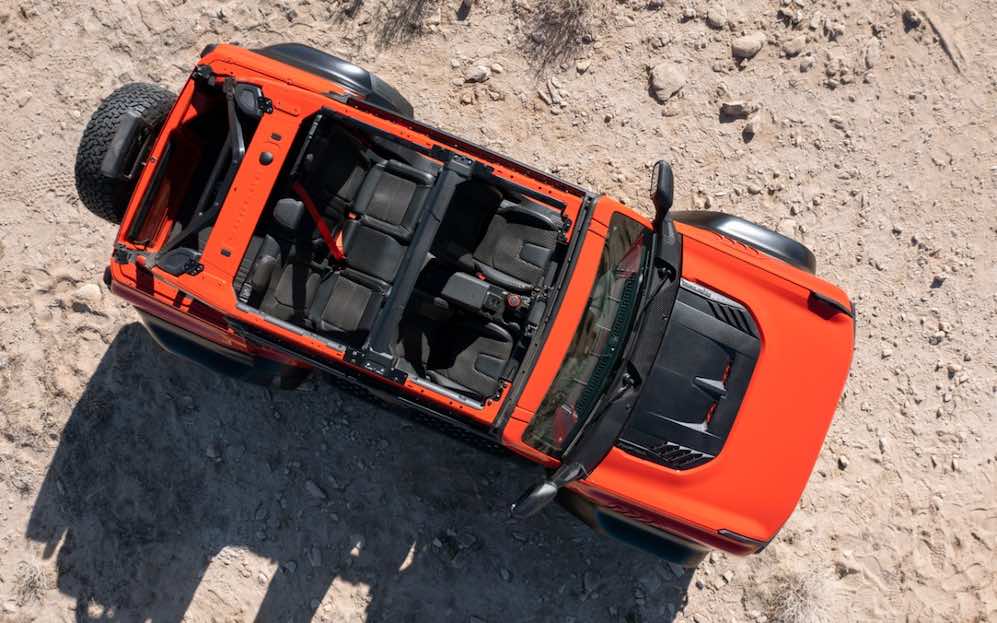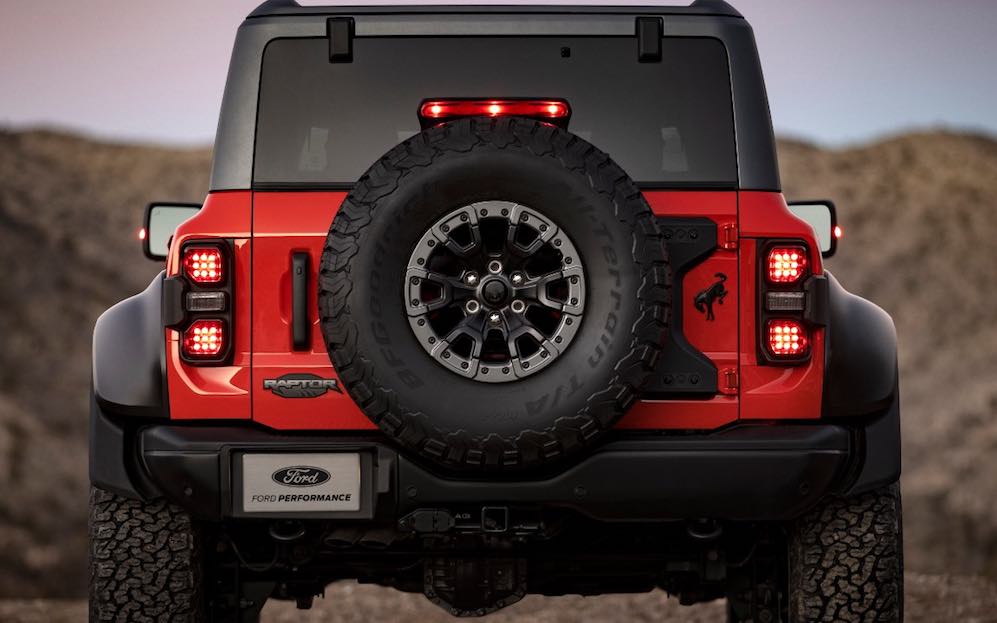 After spending a week behind the wheel of the Bronco Raptor, we can wholeheartedly confirm it's worthy of consideration if you're in the market for a diligent daily driver with extremely impressive off-road capabilities. And while the new Ford model isn't available with a high-powered V8 like many of the competitors in its segment, the SUV offers better driving dynamics and a stylish new appearance to help you stand out from the crowd. Overall, we think it's a Jurassic improvement versus its all-too-familiar industry counterpart.