Meet the stunning T.33 Spider by Gordon Murray Automotive, a perfect blend of T.33's classic design and an immersive driving adventure. This unique supercar is in a realm of its own thanks to its dual removable roof panels, a retractable rear window and the powerful Cosworth GMA.2 V12 nestled right behind the cabin.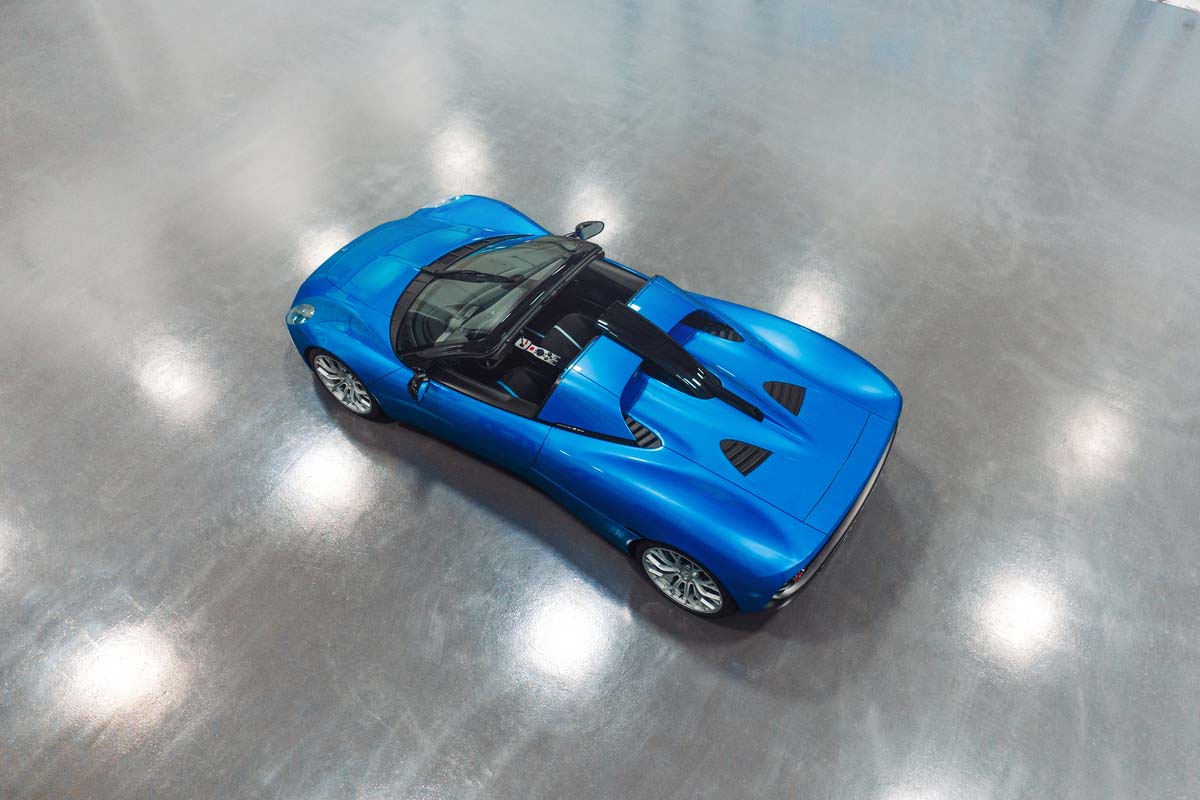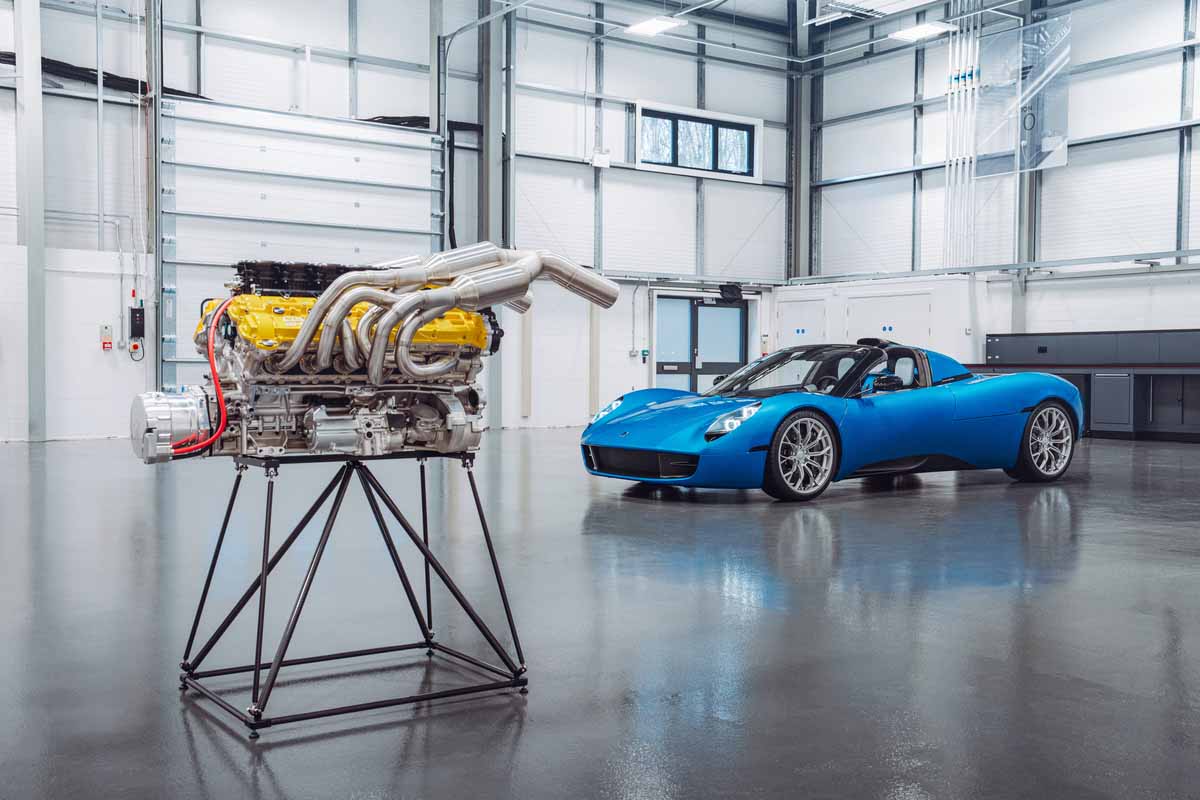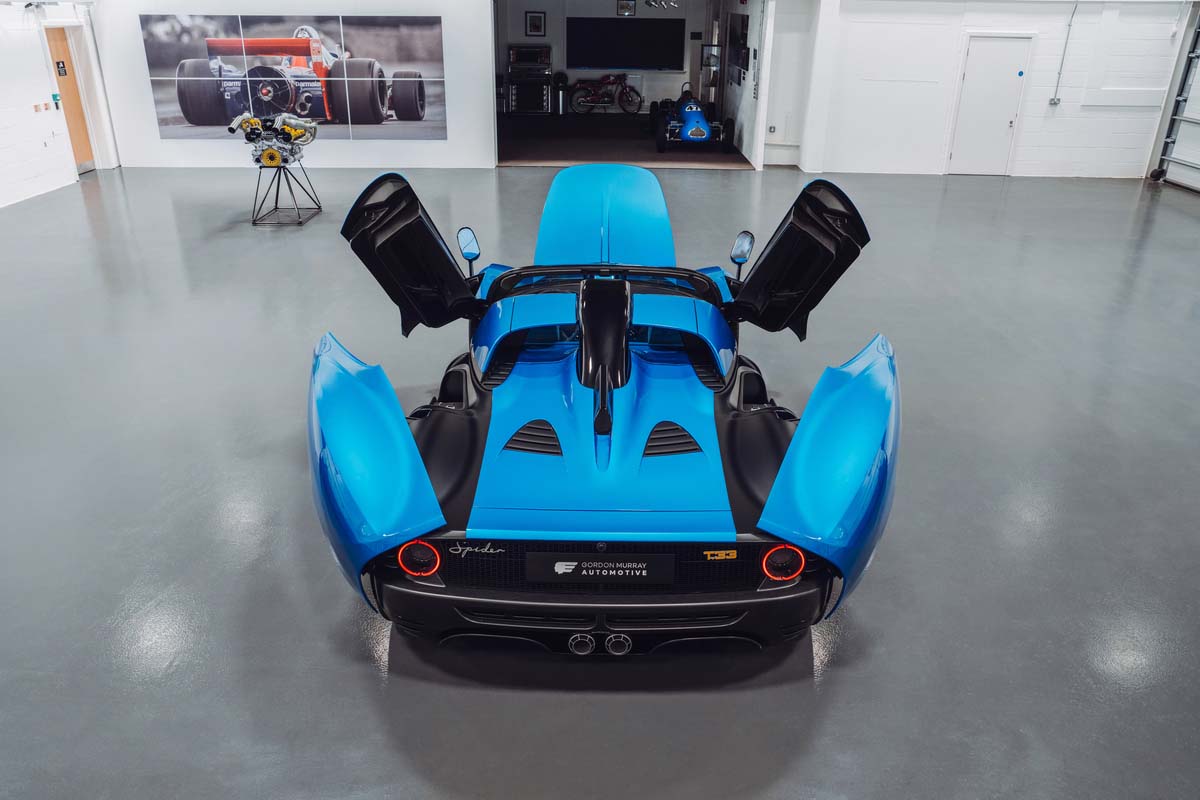 The legend behind the car, Professor Gordon Murray, CBE, said, "When drawing a car, I imagine what it's going to feel like to sit in and how it will feel to drive. So from the first sketch, I knew that, with its open cockpit and the incredible Cosworth GMA.2 V12 engine right behind you, the T.33 Spider would deliver a truly involving driving experience that's quite unlike anything else."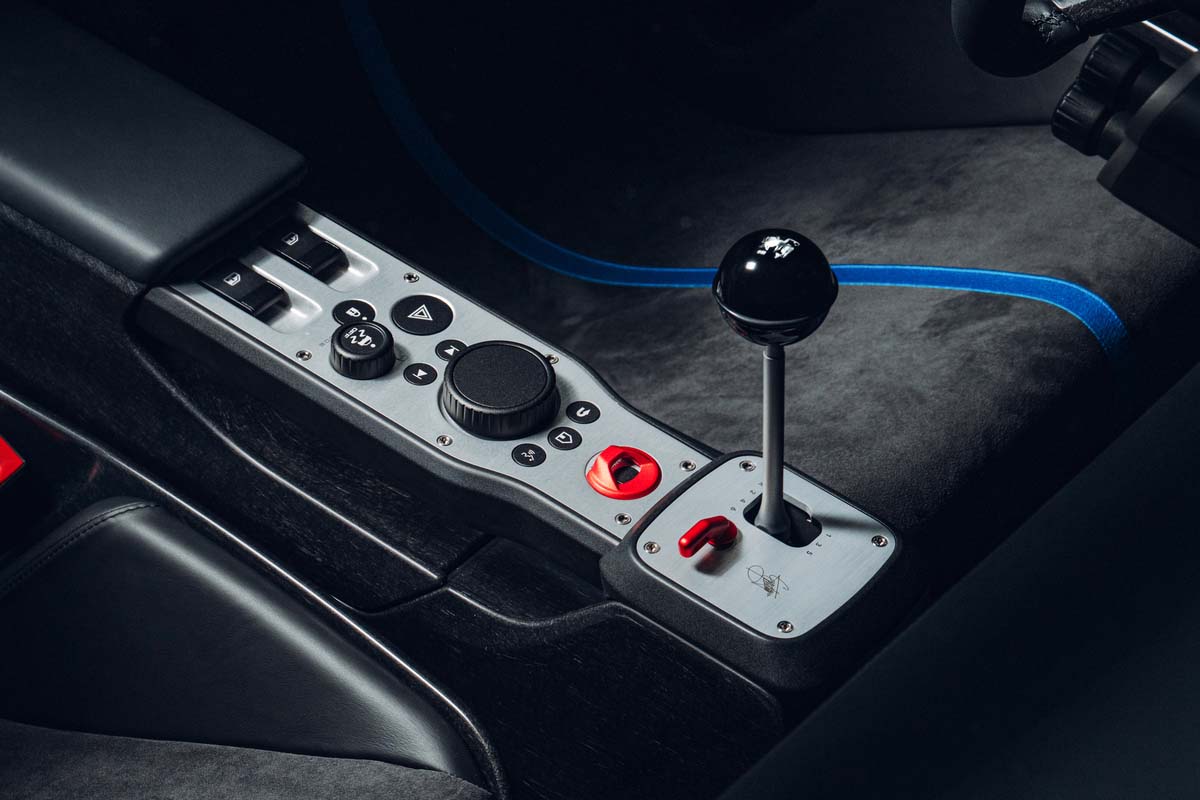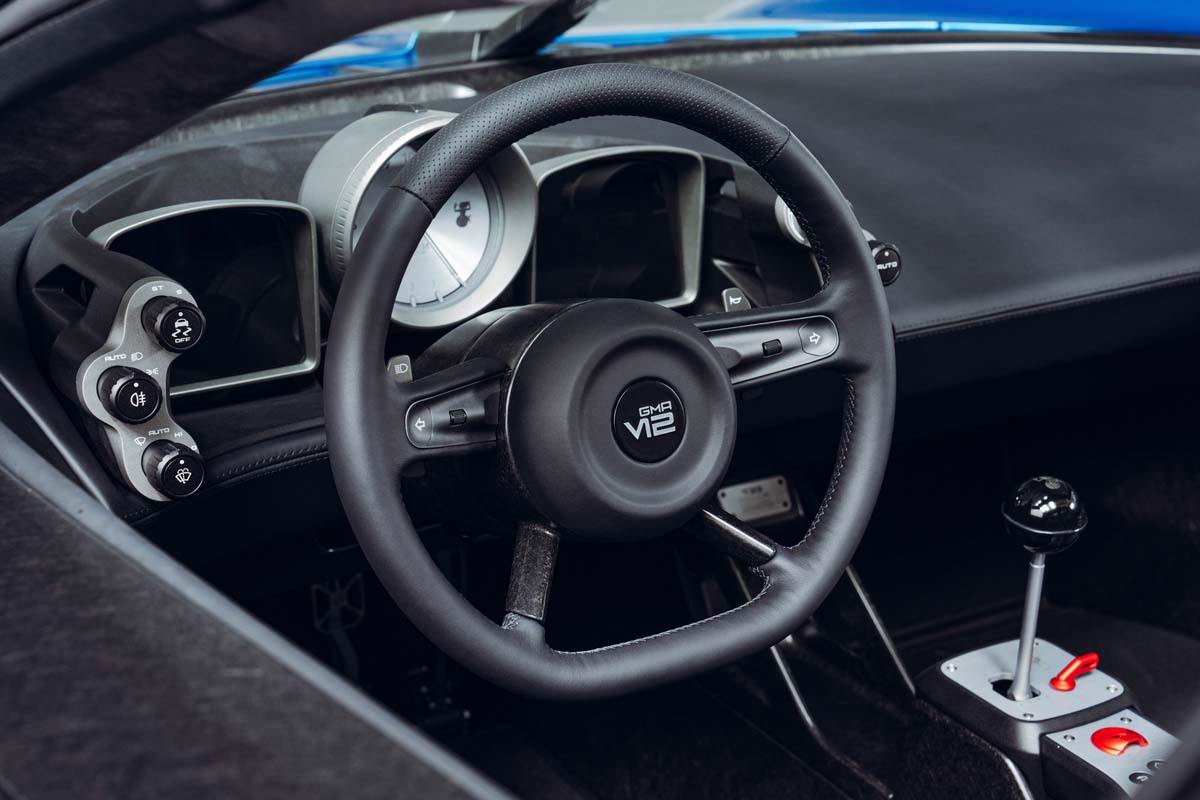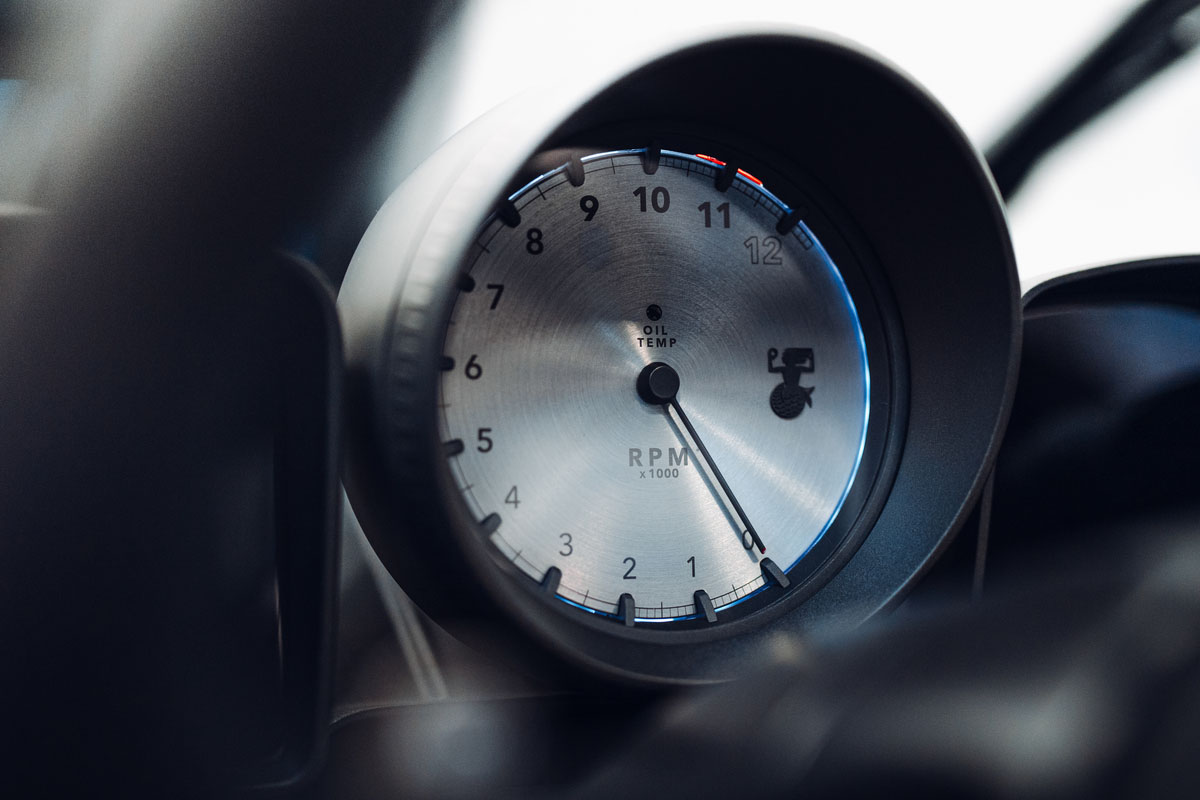 Crafted alongside the T.33 and featuring an ultralight carbon fiber monocoque frame, the Spider offers next-level agility without added bulk. Additionally, this one-of-a-kind supercar provides roof storage and luggage space, making it not only thrilling to drive but also practical.
This car is the latest in Gordon Murray Automotive's impressive lineup, which also includes the T.50, T.50s and T.33. Each vehicle represents the brand's core values of driving perfection, lightweight engineering, artistic design, premium quality, beauty, exclusivity and a personalized customer journey.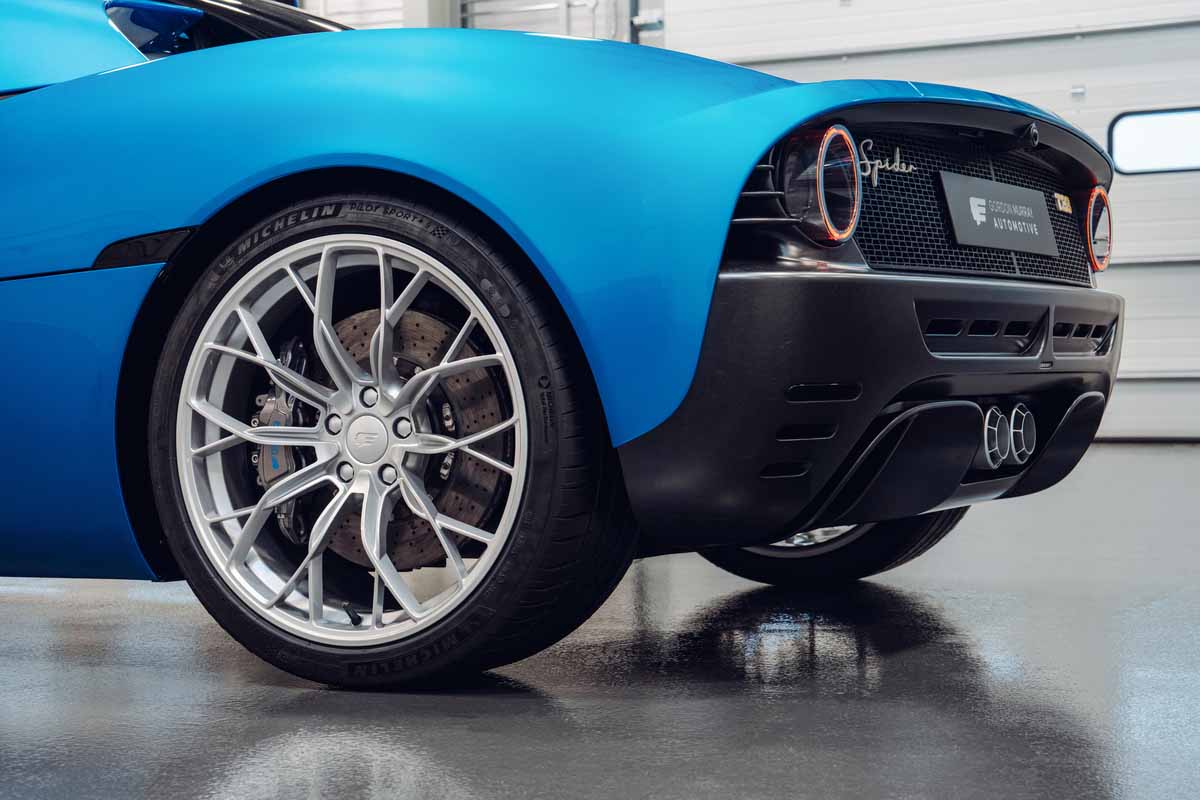 Drawing inspiration from the iconic designs of the 1960s, the Spider's exterior showcases a carbon fiber body with incredible attention to detail. Though different from the T.33 coupe, the Spider maintains the same elegance. In fact, both the T.33 and T.33 Spider were sketched at the same time.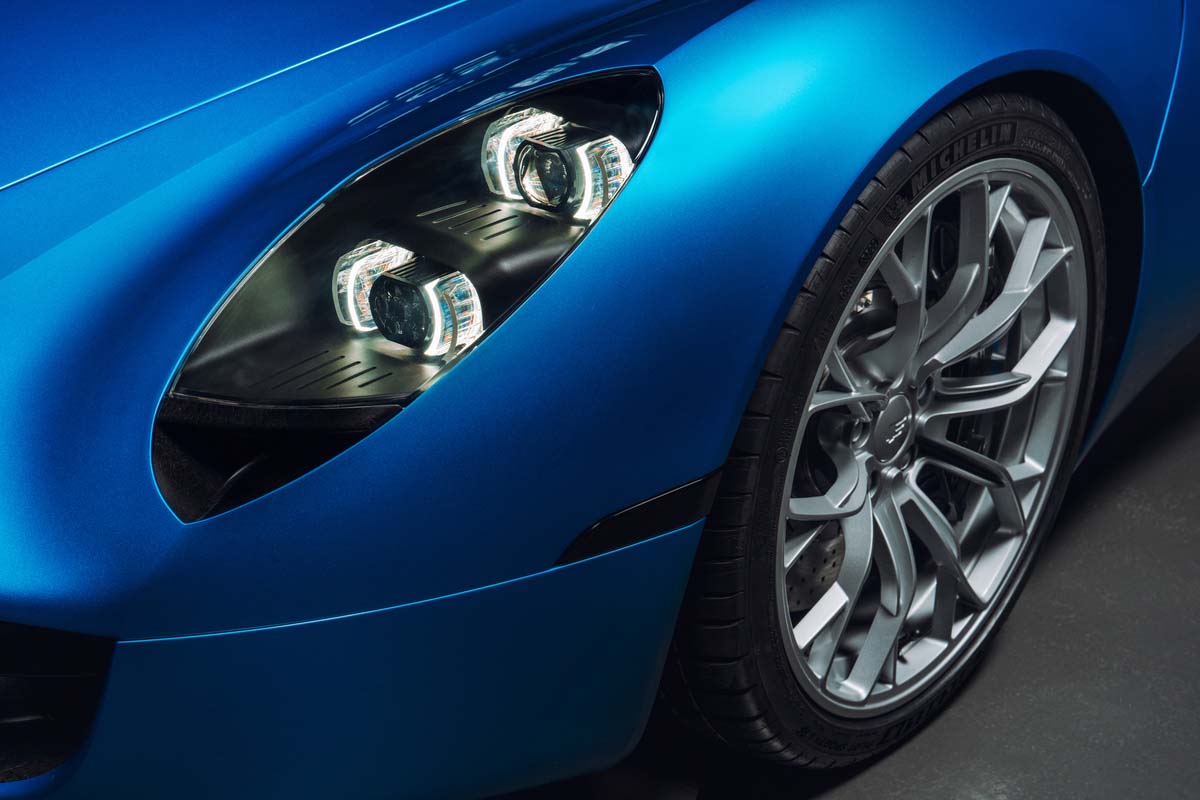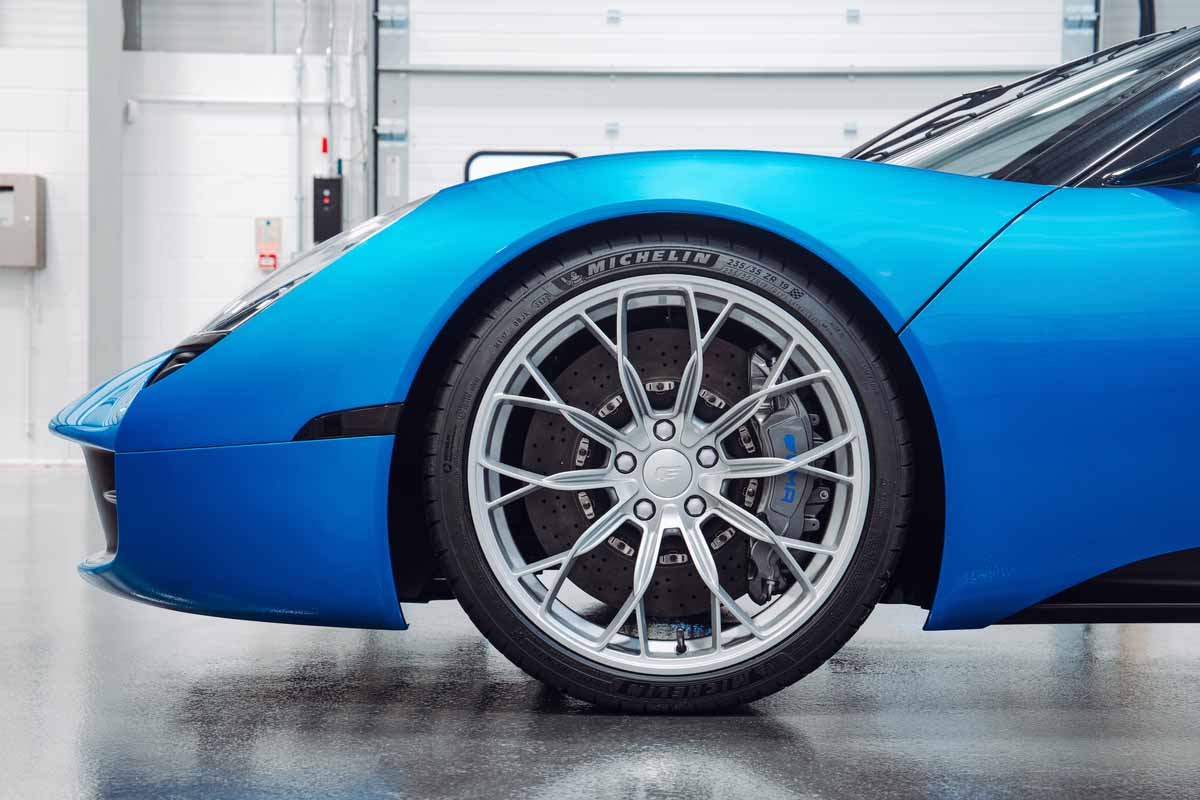 Graceful roof buttresses flow into the rear deck, and the removable lightweight carbon composite roof panels add versatility to the unparalleled Spider experience. Additionally, rear compartments and unique dihedral door mechanisms give the Spider its true supercar status.
Step inside, and here you'll find an elegant and minimalist driver-focused space. The centrally-mounted analog rev counter displays the V12's performance, while secondary screens provide climate control and infotainment with wireless connectivity.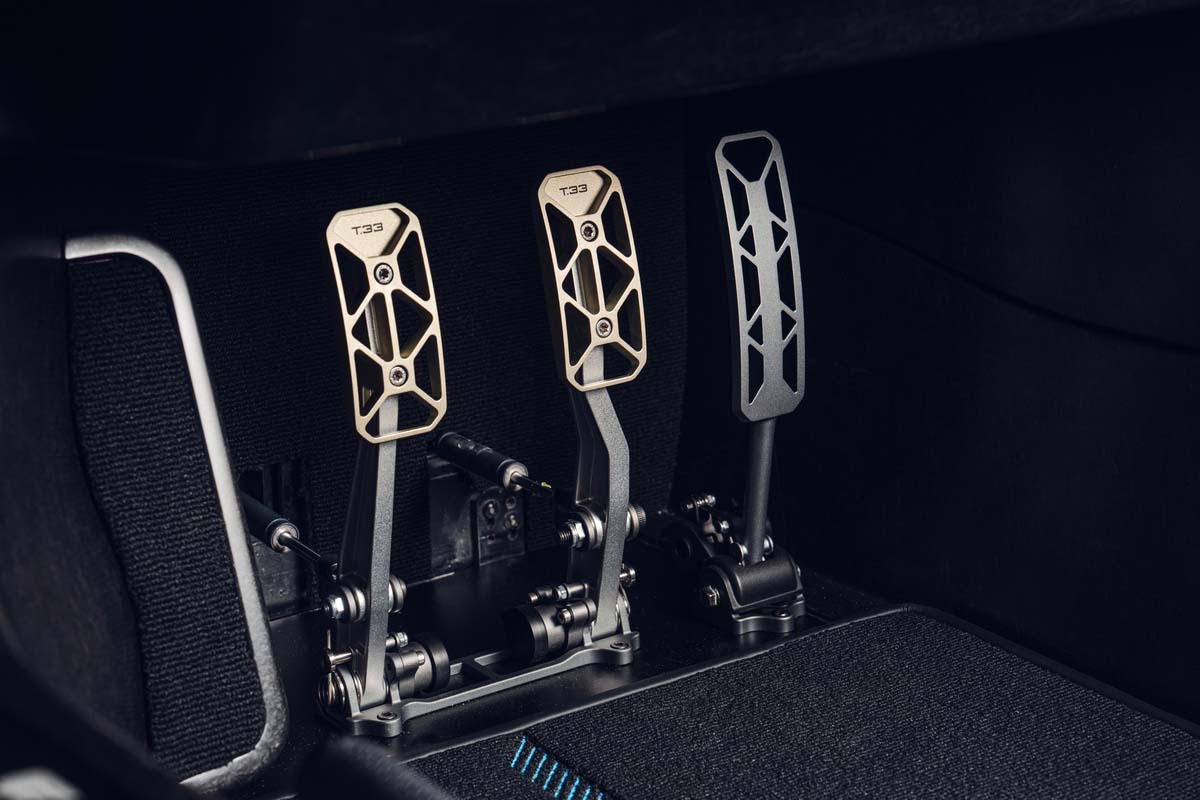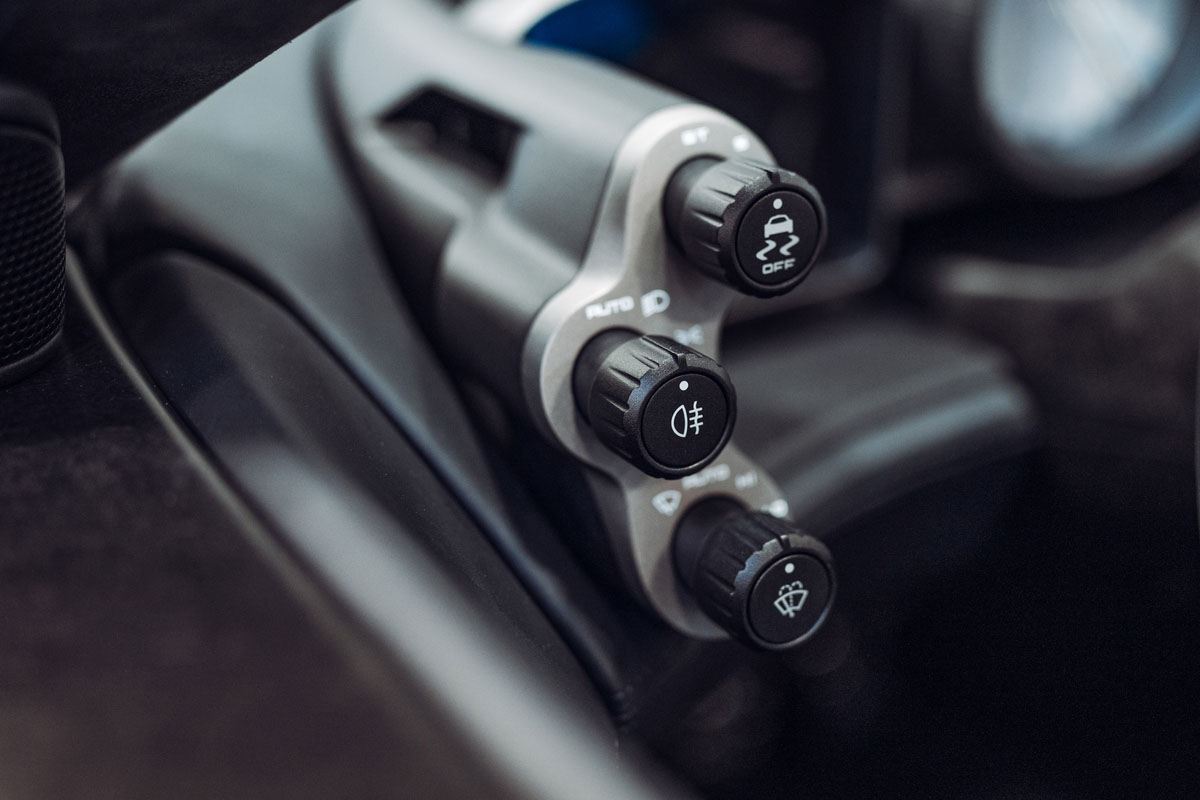 The luxury also lies in the details with a leather-trimmed carbon fiber steering wheel, aluminum alloy pedals, and leather and Alcantara-trimmed carbon fiber seats. What makes this car interior particularly unique is the body-colored rear bulkhead trim, which enhances that coveted open-air feel when the roof panels are removed, and the rear glass is lowered.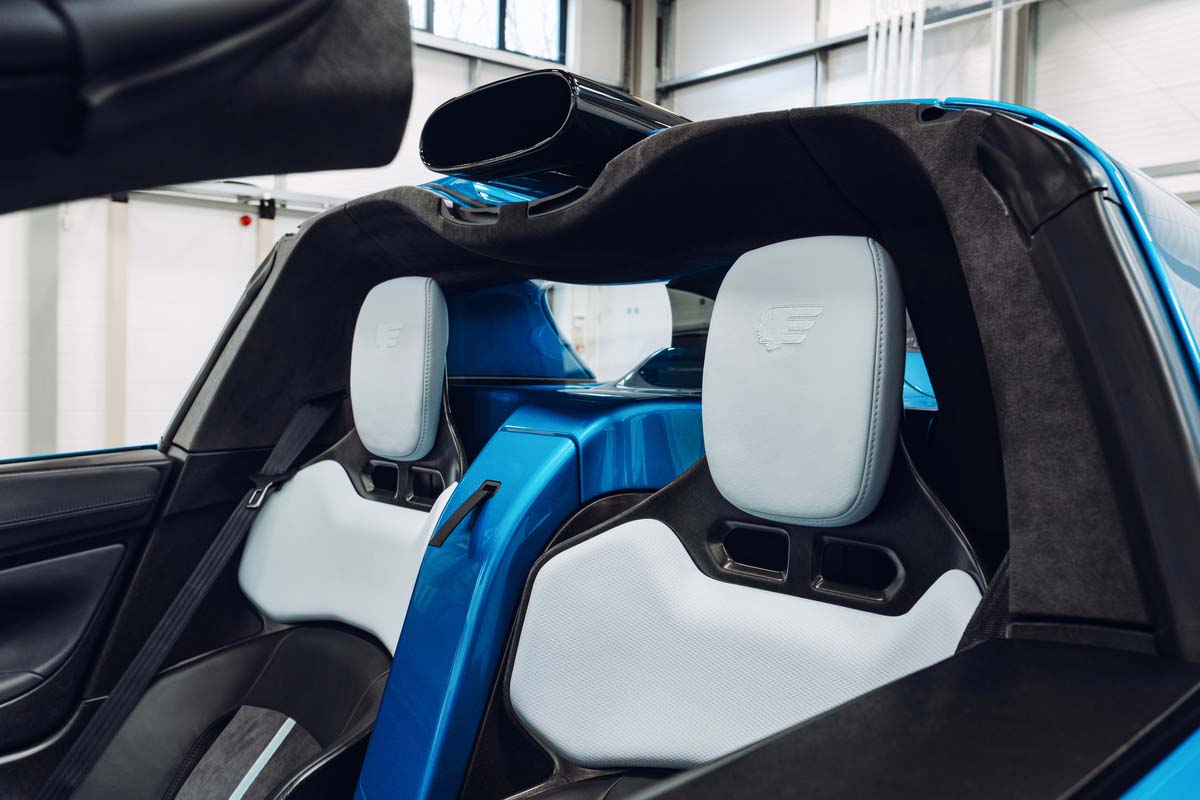 The T.33 Spider brings forth Gordon Murray's aerodynamic expertise, employing Passive Boundary Layer Control (PBLC) for excellent balance and high-speed stability without compromising style. Weighing in at just 1,108 kg, the car ensures safety through its use of iStream Ultralight carbon monocoque technology. The chassis and suspension boast double wishbone suspension and aluminum high-pressure monotube dampers.
And then, there's the engine. The Spider's Cosworth GMA.2 V12 engine delivers a whopping 617 PS at 10,250 rpm, paired with a lightweight six-speed manual transmission weighing only 82 kg.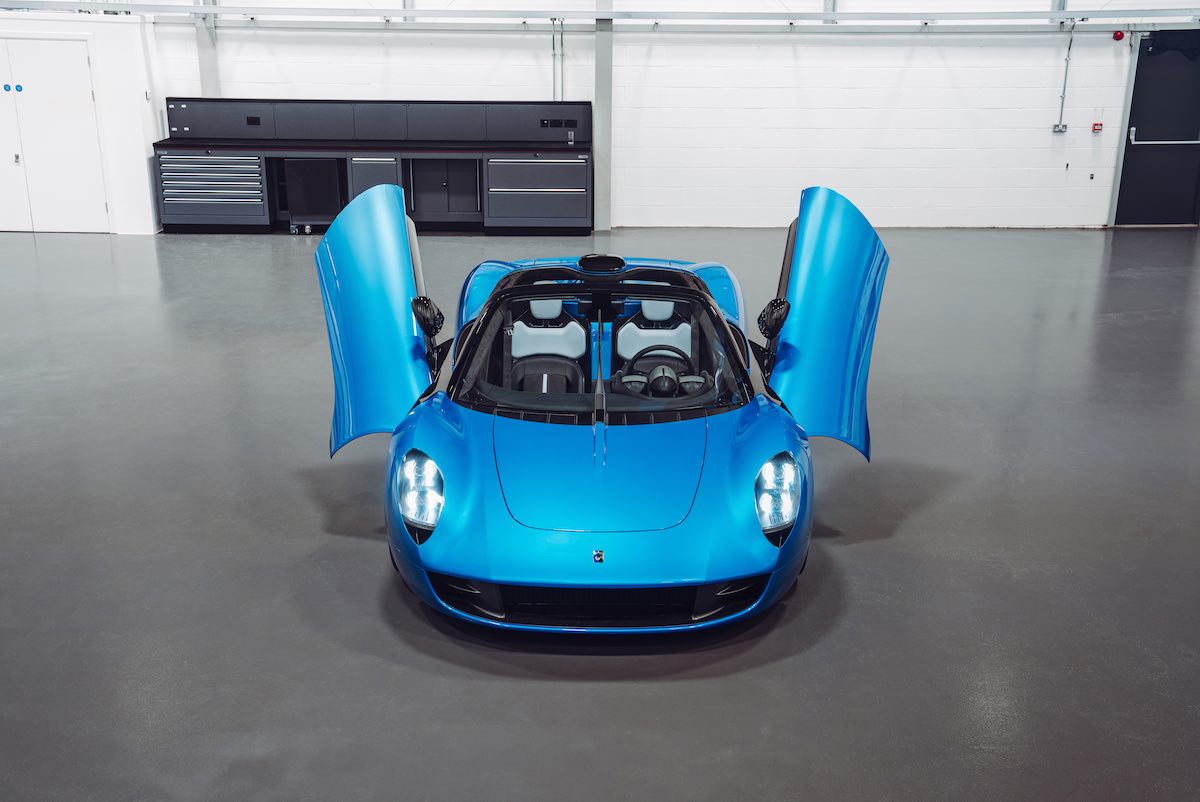 This luxurious experience will be handcrafted in the United Kingdom, with each of the 100 vehicles individually tailored to their owner's specific desires. You can expect a price tag of $2.35 million and the first deliveries to begin in mid-2025.