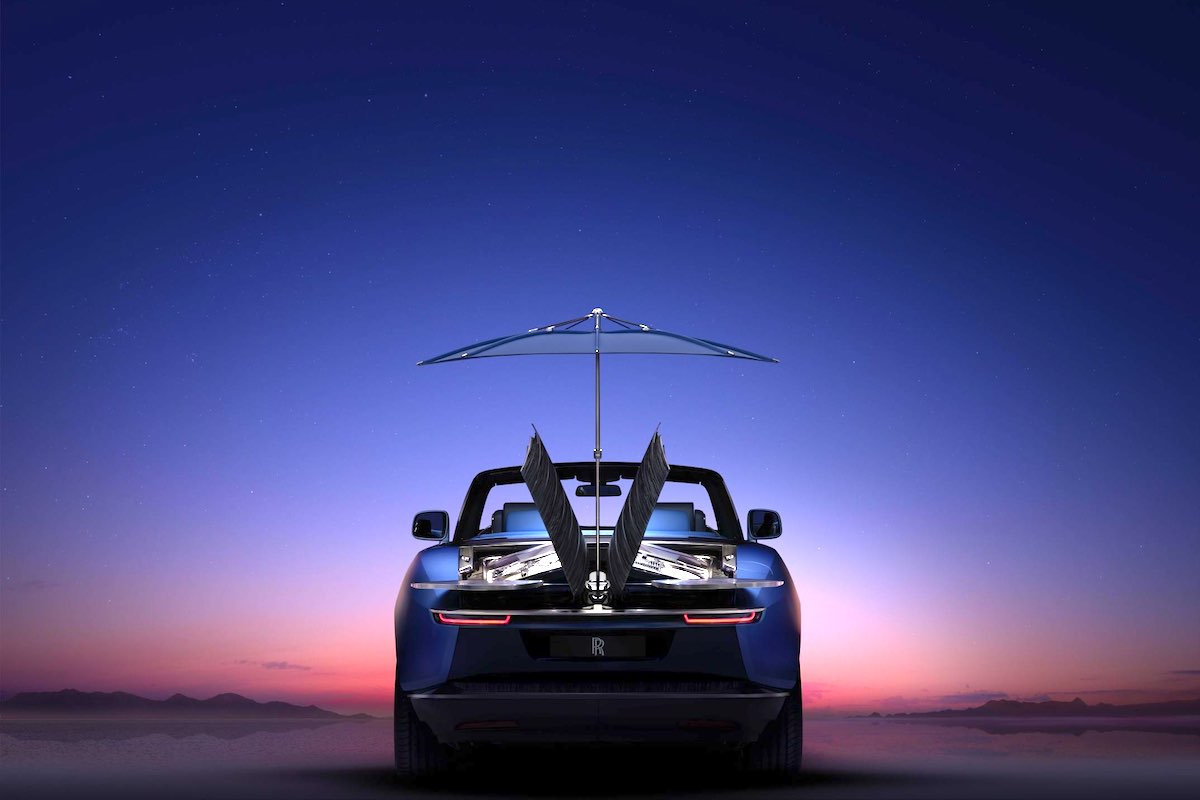 The competition rages on for top honors among Europe's elite automakers, and the coachbuilders at Rolls-Royce have joined the battle in hopes of reclaiming the title of "world's most expensive new car." After originally earning the coveted moniker in 2017 with the brand's ultra-exclusive Rolls-Royce Sweptail, the British marque has re-entered the race for affluent superiority with the introduction of the completely bespoke Rolls-Royce Boat Tail, limited to just three units and boasting an estimated cost of nearly $28M.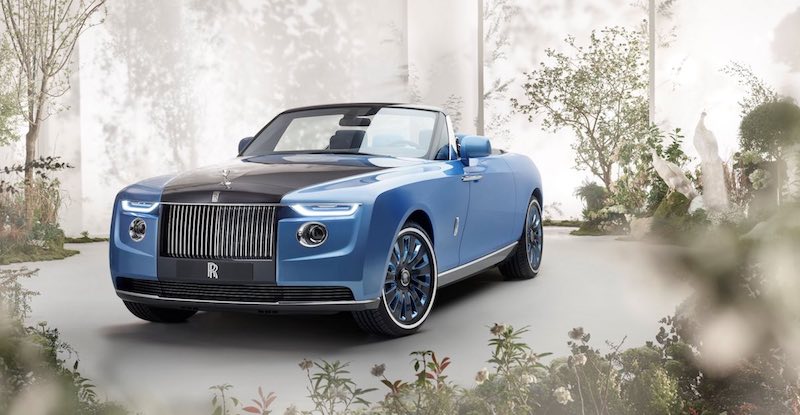 Designated for only the most royal of riders, each unique rendition of the Boat Tail is composed of more than 1,800 newly crafted parts which have been created exclusively for the uber elite convertible. This modern mega-cruiser, inspired by the rather peculiar looking 1932 Rolls-Royce Boat Tail (a vehicle well worth a quick web search), brings land yacht ideology into the new millennium with a virtual smorgasbord of cutting edge technology and one-of-a-kind details worthy of a king's ransom.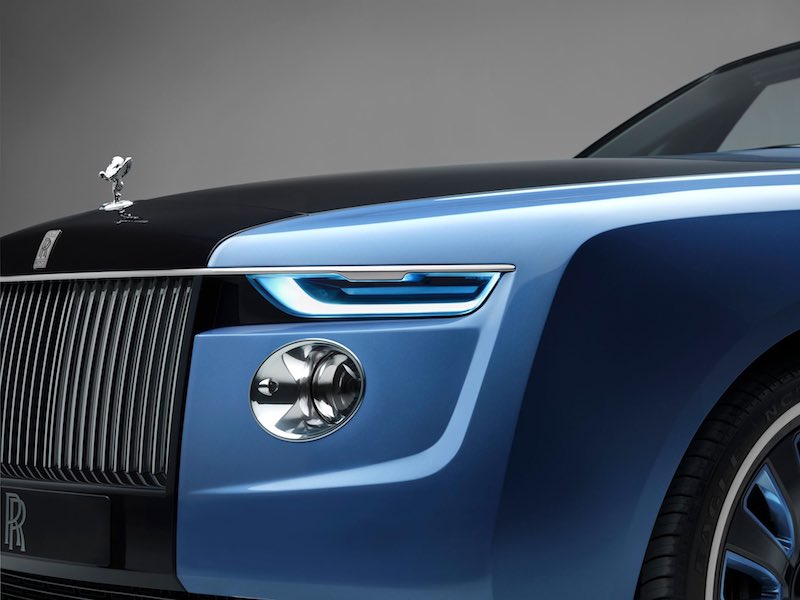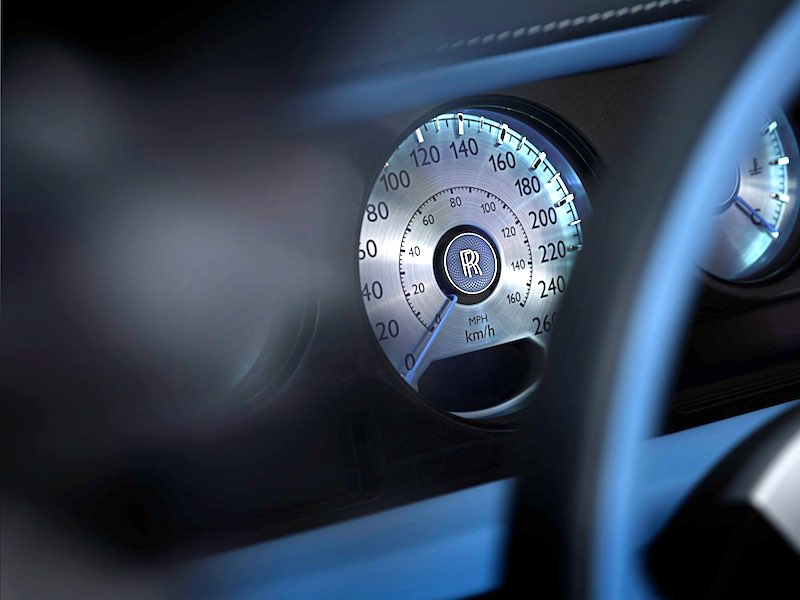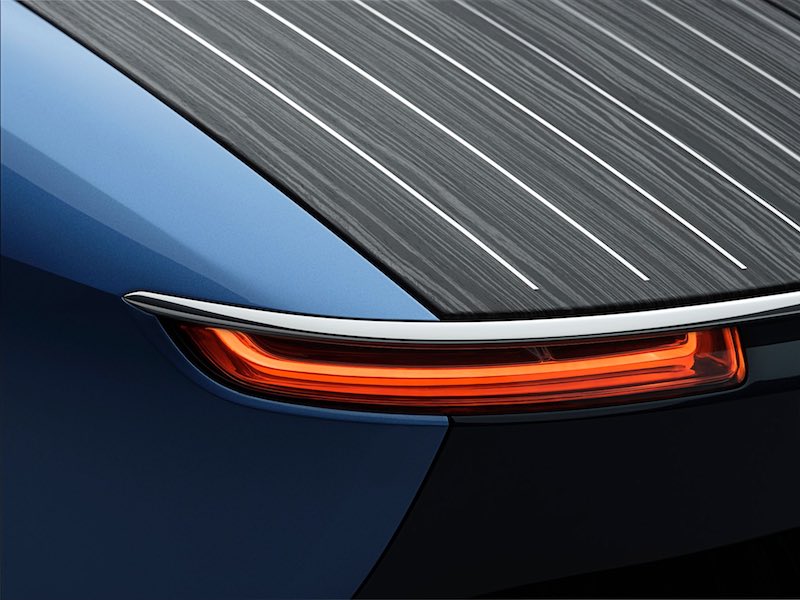 The world's first opportunity to see the new model reveals a beautifully bespoke two-tone blue paint scheme with complementary interior and a cleverly integrated rear deck lid parasol, perfectly paired with built-in tables and matching stools for picnicking with your passenger. The center-hinged wooden hull-inspired trunk lid can be opened remotely and gives way to a gorgeous array of customized crockery and cutlery. The client's favorite vintage champagne can be stored within the Boat Tail's double refrigerator, an accessory that has been meticulously calibrated to chill spirits to a sommelier's specified temperature setting.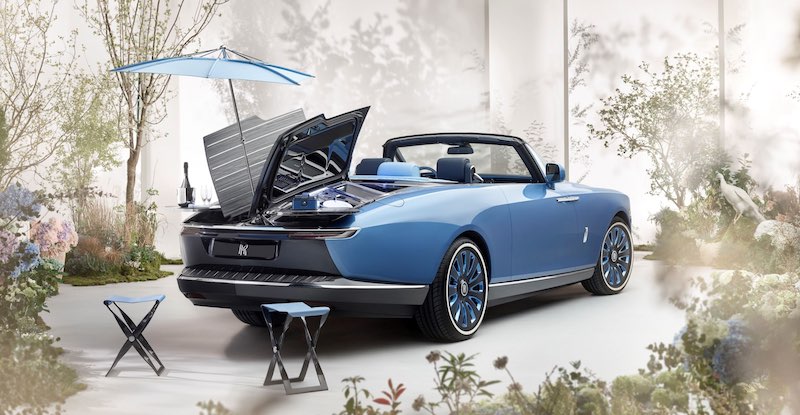 The supersized Boat Tail, measuring nearly nineteen-feet long, took more than four years to develop and is completely bespoke based on the commissioning client's precise specifications. Sharing only the chassis and bodywork (loosely based on the highly-successful Phantom platform), each of the three Rolls-Royce Boat Tail vehicles will be hand-built from sheet aluminum with entirely different appointments and applications. The first version as shown also includes a set of "his and hers" custom Bovet 1822 wristwatches which strategically integrate into the dash to serve as the vehicle's onboard clocks. The timepieces took an impressive three years to create in collaboration with the British luxury manufacturer.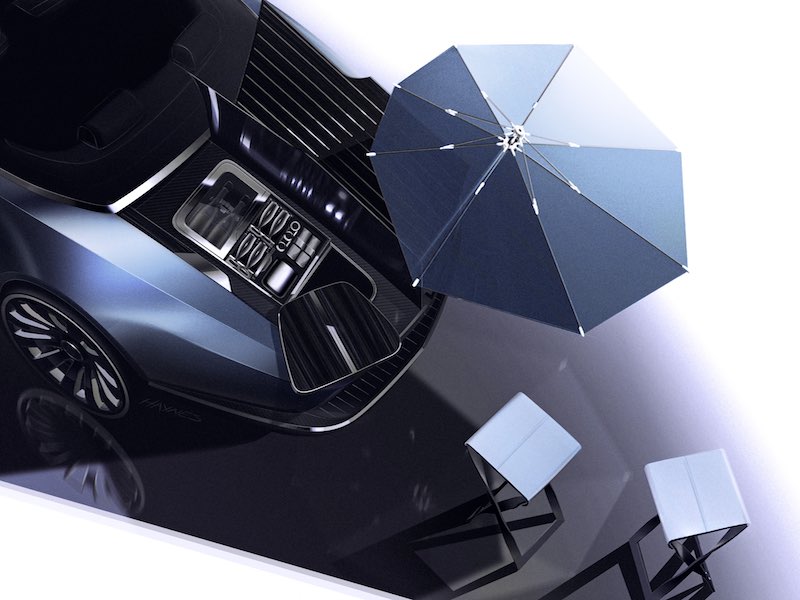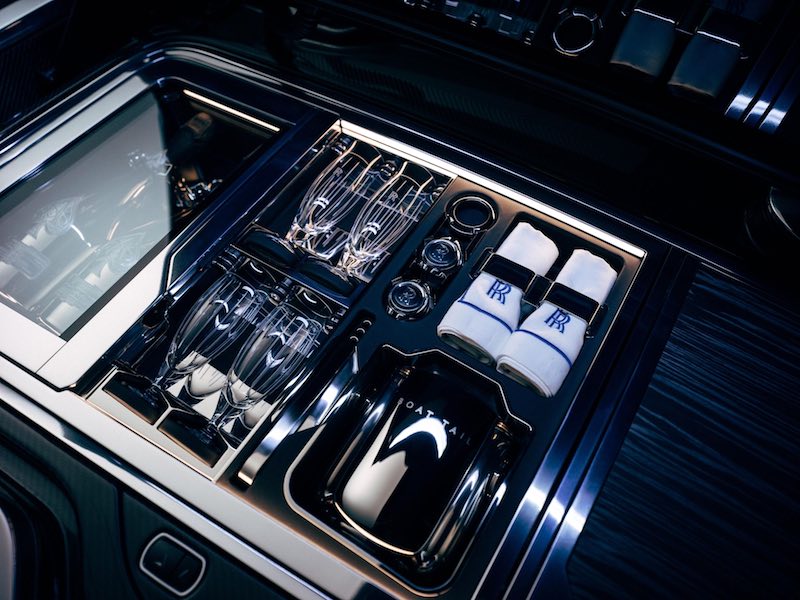 Rolls-Royce's street-legal superyacht is a genuine masterpiece of engineering, ingenuity, and craftsmanship. Its sleek lines and simplified fascia impressively highlight the marque's relentless pursuit of perfection and emphasis on coachbuilding as integral features of its vision for the future.