US SPECIALTY VEHICLES
US Specialty Vehicles, located in Rancho Cucamonga, California, is an automotive manufacturer that specializes in bringing uniquely designed and re-engineered luxury sport utility vehicles to life.
US Specialty Vehicles has been a prestigious manufacturer of the G. Patton luxury SUV for the past three years. The SUV, originally developed with export to China in mind, is currently being sold there under the G. Patton name with the full approval of the legendary four-star general's estate. With its success in the Asian market, it was a natural progression to expand its market here in the United States. With a focus on quality, innovation and superb customer service, we strive to deliver on our commitment to our customers.
USSV RHINO GX
In the fall of 2015, US Specialty Vehicles debuted the USSV Rhino GX to the U.S. and gained an overwhelming response.
Hand built detail in a rugged road warrior, truly describes the design essence of the Rhino GX… one of the largest luxury SUV's in the world.
The Rhino GX is a one-of-a-kind design built on the Ford F450 Super Duty 4×4 drive chassis. It features a tough body steel structure and a widened wheel base for added safety and stability. It is modified to allow both superior off-road performance and safety, as well as a smooth on the road ride with our "Smart Hydraulic Suspension".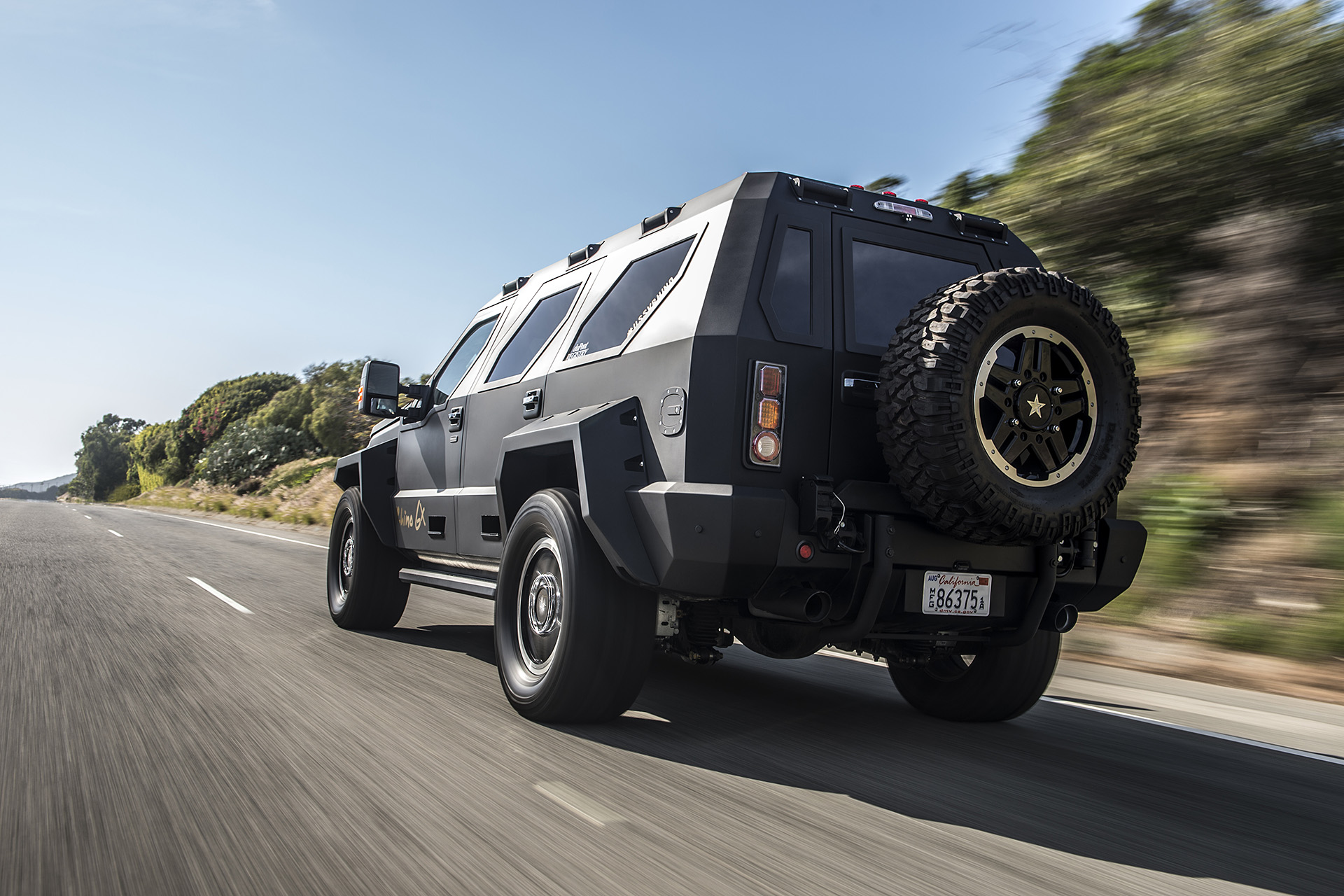 Despite its utilitarian style, the Rhino GX was designed with luxury in mind, and its soft quality leather and wood-trimmed interior can be outfitted with many different options. Upgrade packages are available that include top of the line Alpine Audio System with Apple CarPlay, a custom luxury center console, and wraparound LED light bars.
The USSV Rhino GX is available in both a 6.8L 3-Valve V10 Gas and 6.7L Power Stroke V8 Turbo Diesel engine and is currently in production.
US Specialty Vehicles continues to grow and revolutionize the industry, by designing military stylized vehicles that keep luxury and comfort in mind. www.usspecialtyvehicles.com