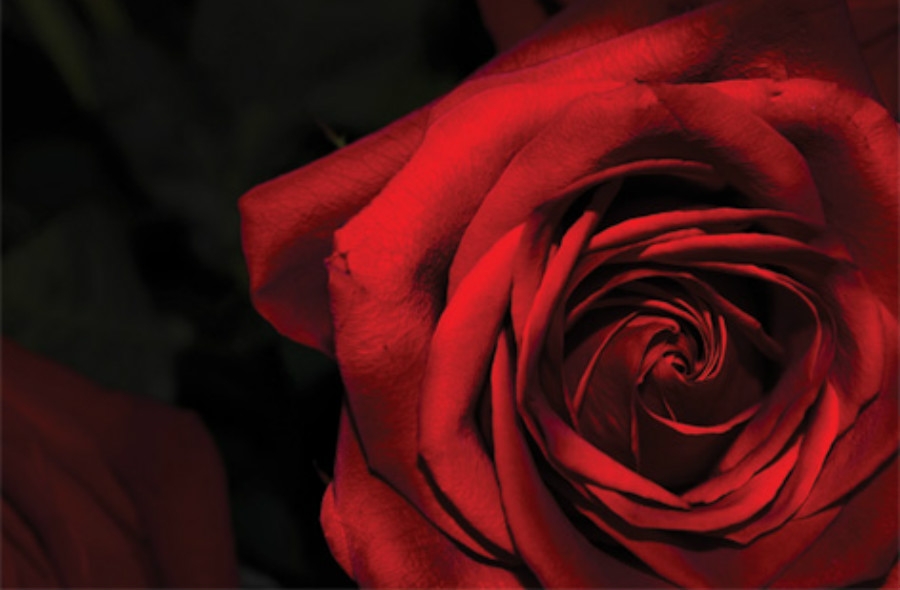 The origins of celebrating February 14 as a day for romance actually date back to the Middle Ages.
In fact, a manuscript still exists of a valentine poem that Charles, Duke of Orleans wrote for his wife in 1415 while he was imprisoned in the Tower of London after being captured at the Battle of Agincourt. Fortunately, there are now far better ways to lavish attention on the one you love, none of which require going bravely into battle. So to help you select the perfect gift, we've put together a collection of magnificent timepieces, jewelry and fashion accessories, one of which will surely be your Valentine's heart's delight.
LOUIS VUITTON TACHOMETER TAMBOUR
AUTOMATIC CHRONOGRAPH
Cars and speed are two terms that go hand-in-hand, without a doubt. The Tachometer Tambour Automatic Chronograph by Louis Vuitton is attempting to secure a place between the two, and boy does it fit like a glove! The Tachometer, inspired by the dashboards of race cars from the seventies, is done with elegant touches of black, grey and red. The instrument sports a sophisticated character with the grey dial that can be described as vintage and contemporary at the same time. A small red central hand can be found at the minute totalizer, while a triple circular tachometric scale allows you to measure the average speed travelled over a kilometer.
The Tachometer is produced in a limited, numbered edition of 888 pieces, while the new model in pink gold is available in a limited edition of 88 pieces.
ALEXANDER MCQUEEN
CLASSIC SKULL DIAMANTE EMBELLISHED CLUTCH
Alexander McQueen was known for his cutting edge designs, and his self-named label continues this legacy. The label's avant garde designs are probably best represented in their range of box clutches. The brand contrasts soft and feminine themes with their iconic skull motif. Following in the same floral motif collection is this ice pink silk brocade clutch, which is lined with luxe leather and contrasted with a pale pink Swarovski-embellished skull clasp. This statement piece adds a level of feminine exuberance to any outfit.
MISAHARA ARI
RUBY RING
The Ari Ruby Ring is a Misahara original classic. With 6.5 carats of rubies set in 18k oxidized gold, the ring was designed as a transitional piece to Misahara's new 2013 Adriatic collection. A timeless statement piece, the Ari Ruby Ring is meant to accompany you through all of life's adventures.
CELLINI JEWELERS
SAPPHIRE AND DIAMOND TASSEL NECKLACE
Make her heart skip a beat with the piercing blue sapphire that blazes at the center of this glamorous necklace. Round brilliant-cut diamonds and sapphires encircle the neck and meet at the 6.27-carat sapphire heart. Loose tassels add a trio of dramatic exclamation points with rows of graduating diamonds and sapphires.
This piece is set in 18k white gold and features a stunning heart-shaped sapphire, white diamonds totaling 8.93 carats, and round sapphires totaling 17.29 carats.
KAUFMANN DE SUISSE
FLOWING LINES PIGEON BLOOD RUBY & DIAMOND NECKLACE
Majestic and grandiose, the Flowing Lines Pigeon Blood Ruby & Diamond Necklace boasts a scintillating spectrum of glamour and luxury. This imperial piece glistens with gold, diamonds and rubies — jewels fit only for a queen. Celebrate life with something as unforgettable as she is. Price upon request.
1.800.832.2808
KaufmannDeSuisse.com
LOUIS VUITTON
LES ARDENTES SECRET WATCH
The French maison of luxury entered the world of jewelry in 2009 and conquered that realm quickly. Perhaps its most well known collection is Les Ardentes, which features Louis Vuitton's iconic monogrammed flower shape. While this monogram is most recognizable on a bag or wallet, it is no less recognizable set in jewels. While diamonds are traditionally a girl's best friend, a Louis Vuitton design made of diamonds is very close to unbeatable.
FERRARI FF
TRAVEL BAG
Since its inception in 1929, Enzo Ferrari's company has become synonymous with luxury, speed and sports. Perhaps the world's most well known racing team in Formula 1, Ferrari, along with Michael Schumacher, won the championship four years in a row between 2000 and 2004. Given the company's worldwide fan base, it seems that everybody wants to own a piece of Ferrari memorabilia. This FF leather travel bag makes the perfect gift for any Ferrari fan.
BURBERRY GIFTS
Burberry has the most exquisite gifts for Valentine's Day. With the weather getting chillier and the skies darker, warm your heart and lift your spirits with the very best of the distinguished British house.
Indeed, Burberry is the quintessential fashion house for all of your stylish needs. From its autumnal collection providing plenty of adorable British animal motifs to delight the young at heart; to the studded accessories for the edgier, daring dresser; to traditional leather goods and accouterments drenched in rich hues, the House has got you covered. With this selection of lush gifts ensconced in the signature Burberry style, watch your loved one's eyes light up with joy.
BULGARI
SERPENTI BRACELET
Bulgari's snake emblem, a symbol of eternity, is the perfect match for a heritage brand that has long proven its incomparable style and undisputed elegance and is now blazing a trail into the 21st century.
With more than 125 years of experience, Bulgari has created some of the world's most luxurious Greek- and Roman-inspired jewelry. The Parentesi cocktail collection and the Serpenti bracelets and rings are among Bulgari's newest releases.