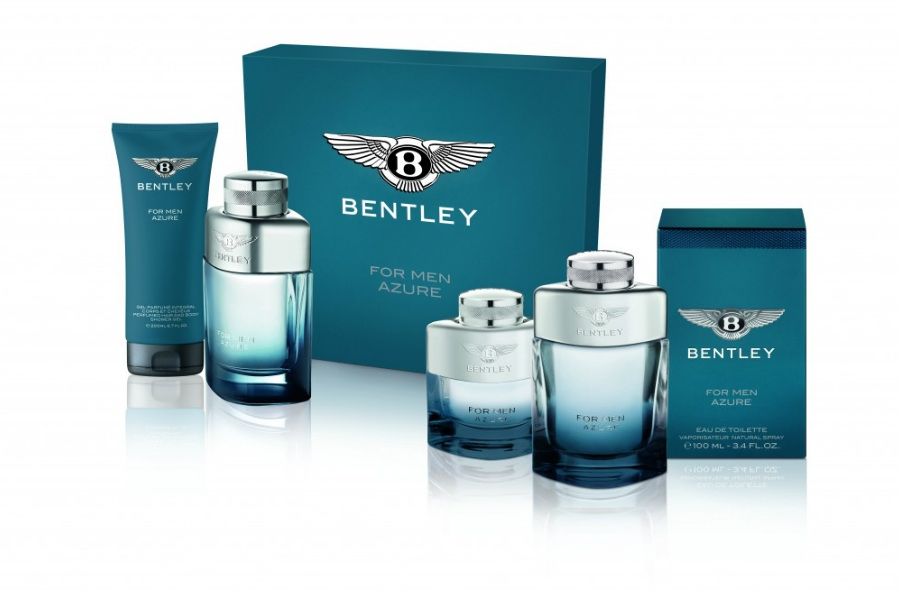 Bentley for men is following up the success of its first men's fragrance with the launch today of Bentley for Men Azure.
The new luxury composition takes its cue from the classic aromas of the fougère family, with its green citrus top notes and woody base notes.
This powerfully expressive and complex fragrance has a fresh twist that appeals to sporty and style-conscious men.
Bentley for Men Azure was composed by one of the world's top perfume creators, Mathilde Bijaoui, who has worked for 10 years at the prestigious French fragrance house Mane.
With Bentley for Men Azure, Bijaoui has created an entirely new and contemporary scent from the classic aromas of the fougère perfume family that is a stimulating and exciting fragrance experience for today's discerning man.
Bentley for Men Azure Notes
Subtle woody, fresh and spicy notes
Bentley for Men Azure makes an immediate impact with a contemporary burst of freshness: the top note is an invigorating, stimulating cocktail of fresh citrus, delicious fruity pineapple and the exhilarating herbaceous aroma of violet leaves. It immediately transports you into a Mediterranean field of blue.
The heart note of the composition blends Mediterranean aromas such as pimento, lavender and sage with a hint of tea, in a subtle and modern manner. The long finish of the fragrance conveys the luxury feel of Bentley models, with sumptuous sensual essences such as cashmere wood, tonka bean and the exclusive fragrance molecule orcanox.
The character of Bentley for Men Azure is heightened by the curve of the bottle with the graduated bright blue colour giving the feel of freedom and freshness. The bottle takes the same form as the original Bentley For Men, with the iconic curves of Bentley models transferred to the rounded silhouette of the bottle.
The metal cap features a diamond-cut band reflecting the luxurious quality of the bottle. Bentley's striking "Flying B" logo is embossed on the bottle's shoulder and also adorns the front of the box. The image was devised by Paris design agency Aesthete under the direction of Thierry de Baschmakoff.
Bentley for Men Azure will be available from March exclusively in Harrods UK and from April worldwide in selected perfumeries and department stores.