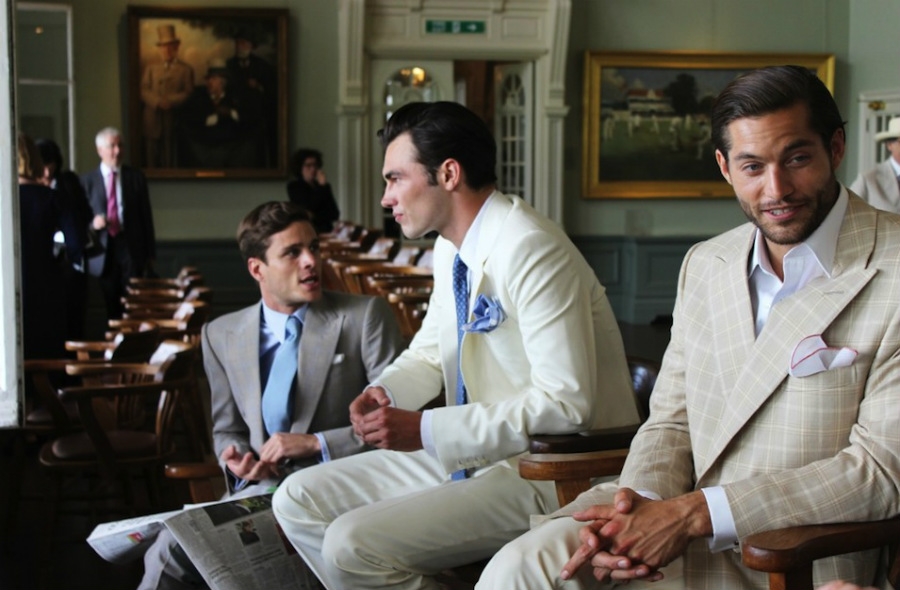 Dressing with refinement isn't always easy but every now and then you come across a tailors which offers the sort of luxury menswear that makes things a good deal easier and for any aspiring dapper chap, there can be few better places to start than Budd Shirtmakers.
This exemplary and iconic tailor has over a century of experience in supplying the most sartorial of fellows with an impeccable range of dress shirts and accessories. Whether it's their classically stylish and understated white shirts or their breathtaking array of accessories such as pocket squares and bow-ties, there is no better purveyor of gentleman's goods in the city of London.
Budd Shirtmakers are, as their name suggests, most famed for the quality shirts that they produce and all of their finely tailored shirts are manufactured using the finest materials which have been sourced from throughout Europe before being hand-made in the UK. Originally founded in 1910, Budd have been crafted exceptionally stylish and iconic men's shirts for over a century and, even more remarkably, they still operate from the same London store in which their business was founded over a century ago. In addition to this, Budd endeavour to keep the traditions of tailoring alive and they remain one of the few establishments to actually still have a cutting room on their premises.
It is fair to say that Budd are a jewel in London's impressive sartorial crown but their reputation has preceded them excellently and they make regular trips to New York city to carry out shirt fittings for Manhattan's stylish elite.
Check out the rest of their spiffing wares at www.buddshirts.co.uk.