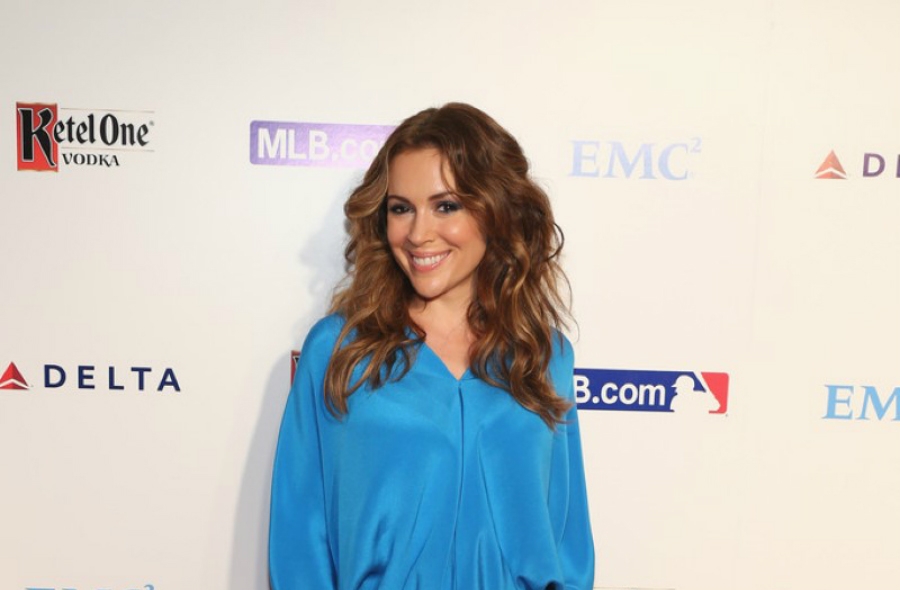 Celebrity fashion is drawing inspiration from the ocean waves, this season Monika is trending blue and white pieces with bold pops of brightly hued accessories. Not just for your summer wardrobe, these must-haves will transition you into the cooler weather!
Alyssa Milano wore a chic Ramy Brook ensemble to Major League Baseball's All Star Bash held at the Roseland Ballroom in New York, NY.
The actress opted for a Ramy Brook blue blouse paired with sleek silk and leather Ramy Brook shorts for a summertime casual cool look.
    Brand: Ramy Brook

    Description: "Robi" Dolman Sleeve Silk Blouse

    Retail: $375

    Available: www.RamyBrook.com

    Brand: Ramy Brook

    Description: "Eddie" Shorts with Leather Panels in Ivory

    Retail: $395

    Available: www.RamyBrook.com