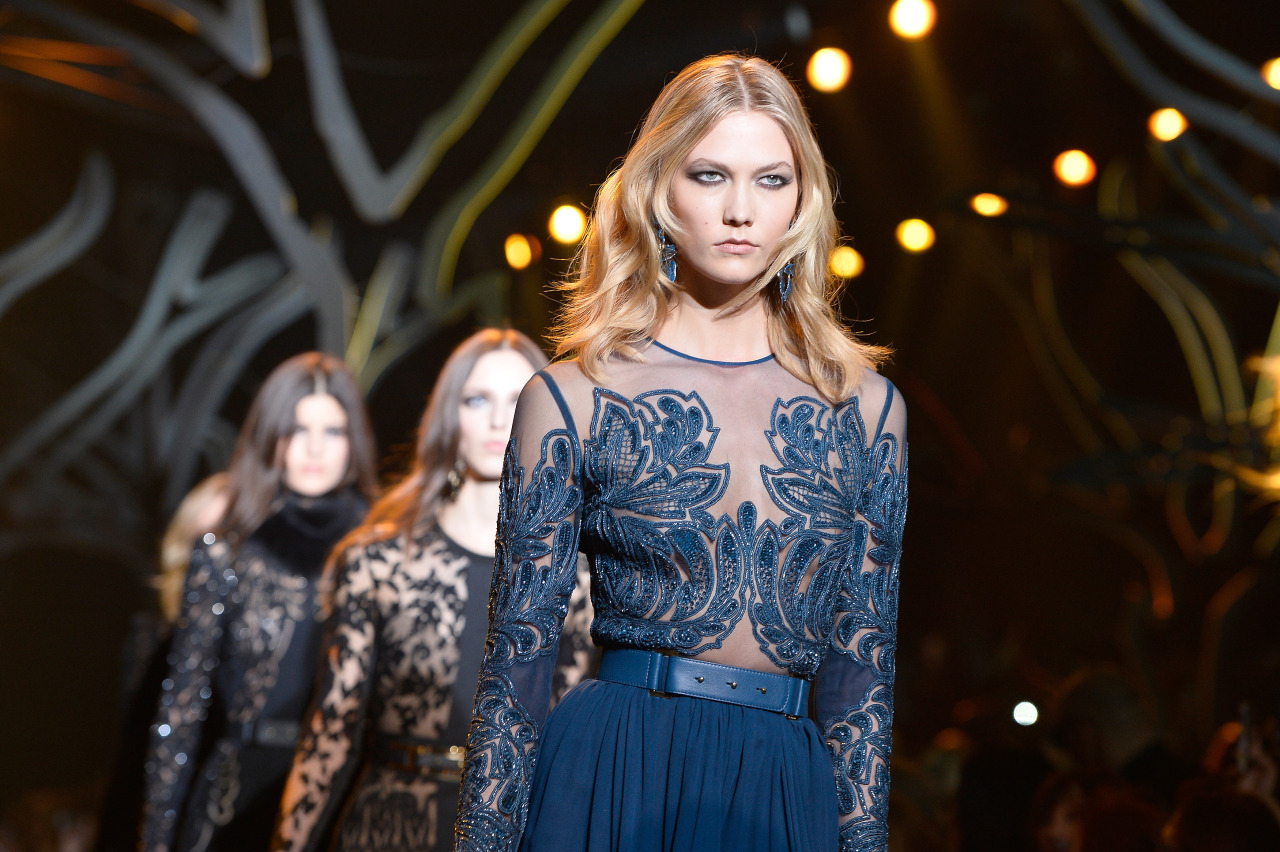 Without a doubt, futurism and one-of-a-kind luxurious panache ruled the runway at Paris Fashion Week. As designers flaunted their fall/winter looks, the trends became gradually more eminent – with impeccable, eye-catching style from head to toe.
Outside the venue, the street style game was strong for fashion revelers. Patchwork jeans by Vetements were a fan favorite and lusted over by a number of denim die-hards. By stitching together two pairs of vintage Levi's 501s, and adding the signature jagged hem, the Vetements jean came to life. While the mismatched pockets allude to an entirely unique look per pair, the brand admits to creating "deceptively simple pieces with meticulous construction." For $1,395, you can strut the look too.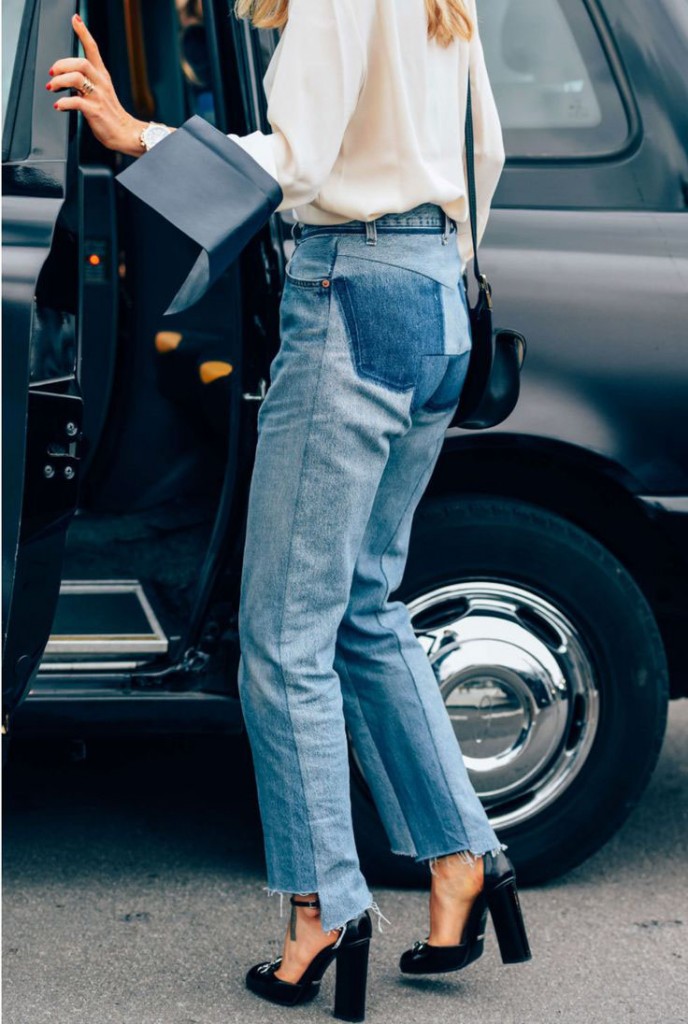 Meanwhile on the runway, onlookers witnessed a prominent trend of edgy moto-gear leather from Chloé like buttery soft two-pieces in rich caramel brown and a raspberry hued leather skirt. More rich cowhide followed suit by Paco Rabanne, who offered jackets and wears with unique leather paneling. Rabanne also stunned viewers with his intergalactic designs (not to mention loose, dark wash denim.)
The model duo Gigi Hadid and Kendall Jenner swapped hair colors in what marked an overwhelming crowd-pleaser sending fans straight to social media to remark. Rick Owens maintained his thrill-seeking façade when he sent his models down the runway enclosed in, what appeared to be, human hair balls.
But maybe a more wearable hair trend came to life in Paris. Models possessed staticky hair for Rochas' show in what hairstylist Paul Hanlon referred to as "pillow-slept" locks. It might be just the perfect trend for those experimenting with an innocent, and more youthful, new do.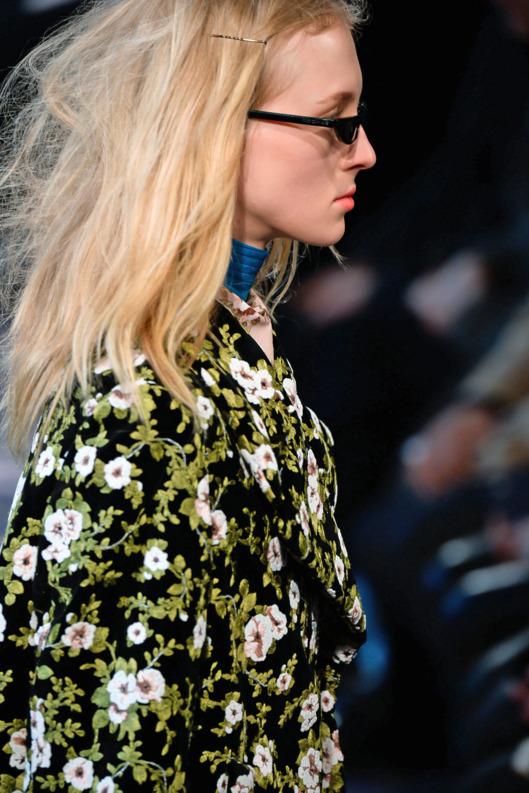 Still to come: Elie Saab, Akris, Stella Mccartney, and Valentino, to name a few. Design house Louis Vuitton will conclude the show next week with an excess of sought-after looks and signature trends. Stay tuned for the full line-up of designer wears and accoutrements through March 9.