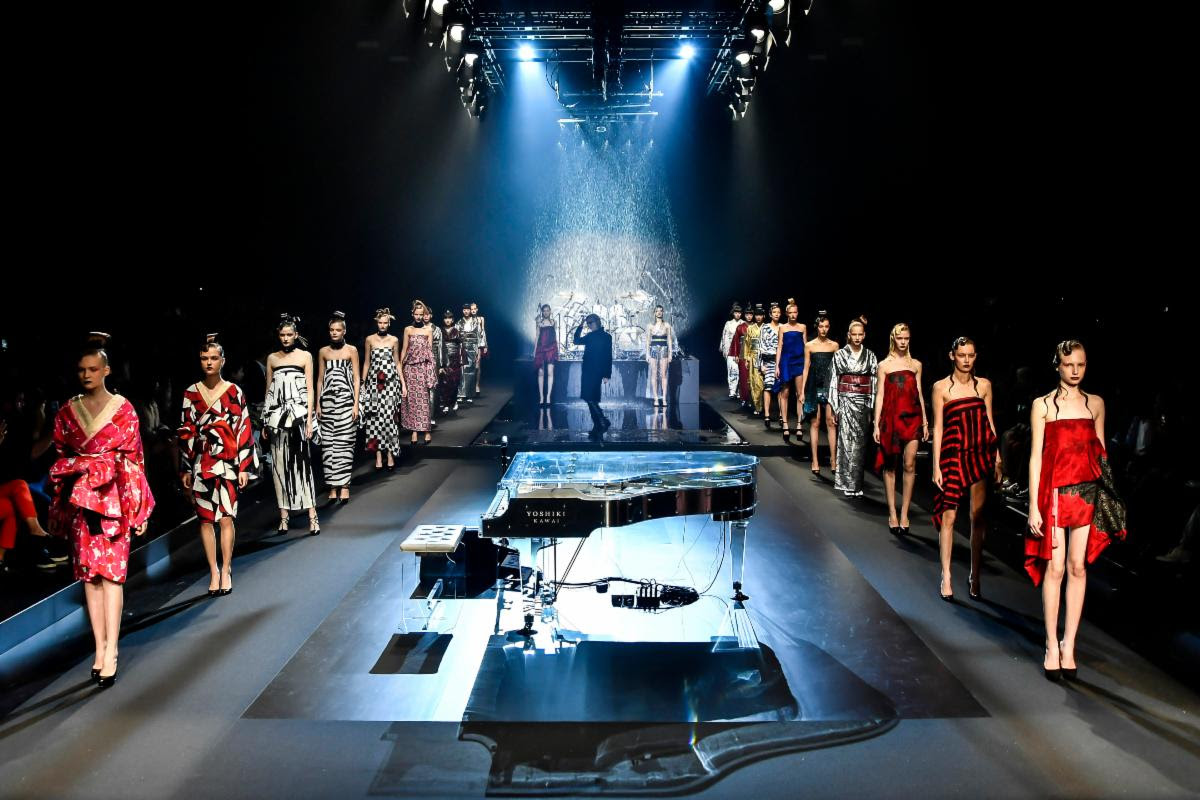 Kimonos, with their silk fabrics, sashes, and bright colors, evoke images of traditional Japanese culture, encapsulating many aspects of the nation's storied history. Although the national garment mostly conjures up images of the past, one Japanese music icon and entrepreneur recently released a stunning line of kimonos that fuses the robe's timeless elegance with contemporary flair.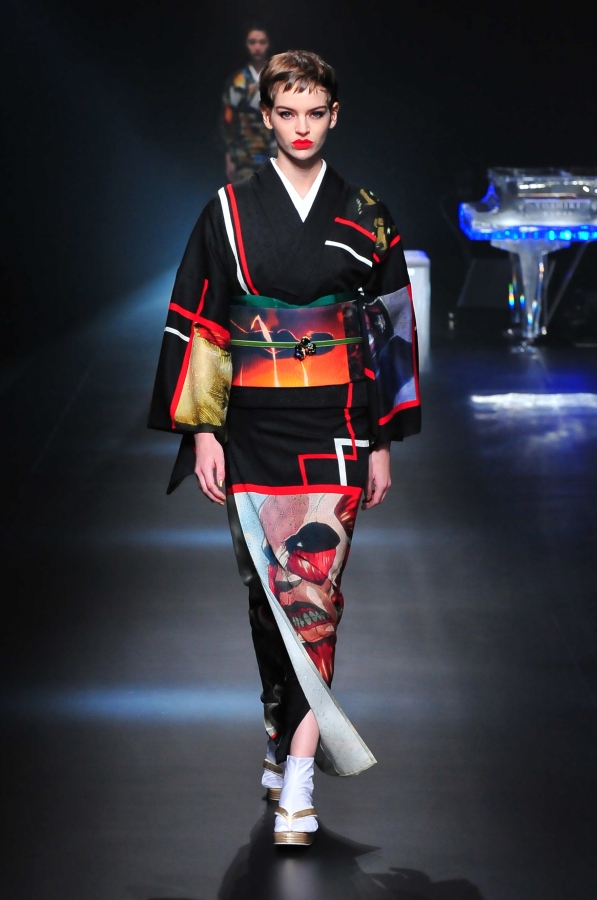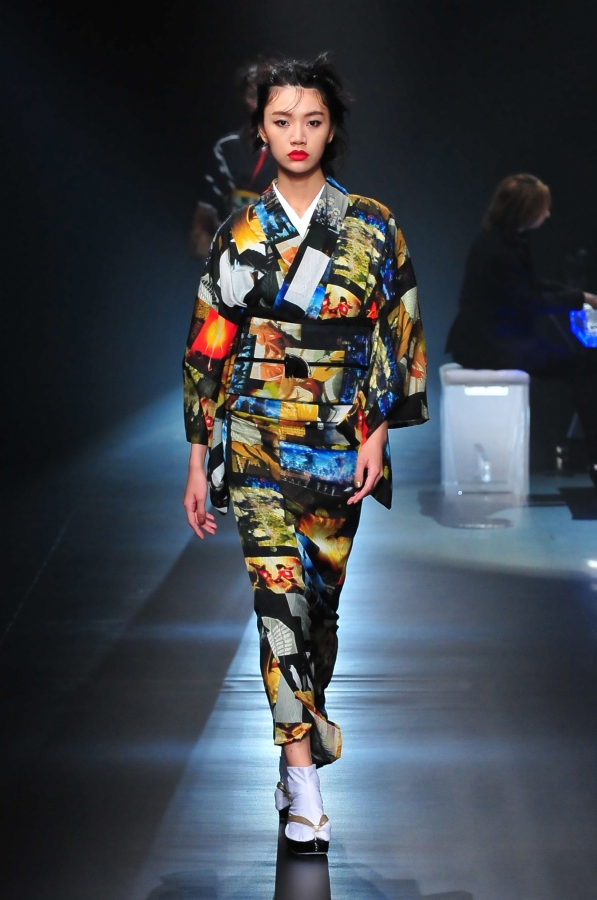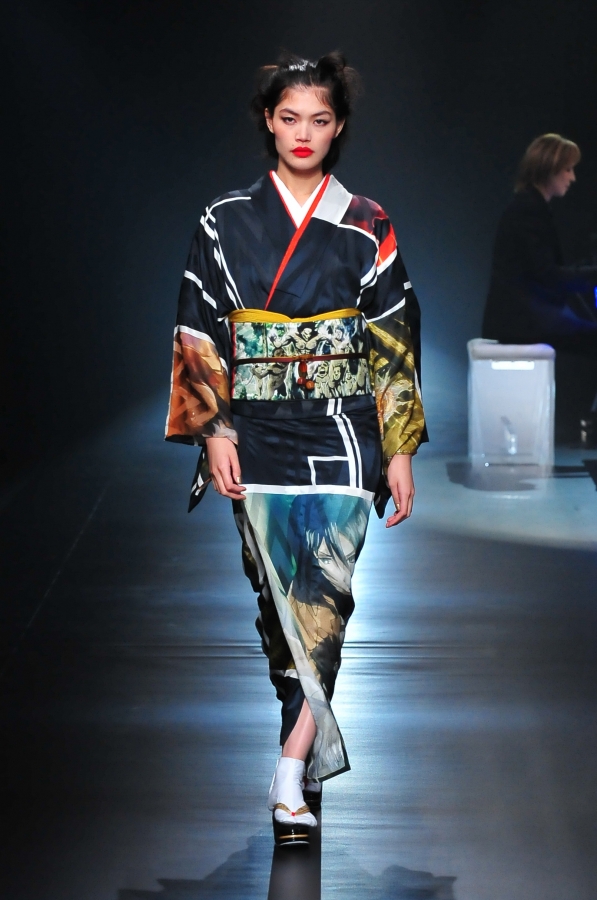 Composer, drummer, classical pianist, and fashion designer Yoshiki—the son of two dressmakers—dazzled audiences at Tokyo Fashion Week this year; his runway show featured innovative re-imaginings of the kimono, updating the look with rock-and-roll edge, eye-catching graphic textiles, and innovative silhouettes. Through his designs, Yoshiki, who has filled stadiums and written soundtracks to numerous Hollywood films over the years, elevated the kimono to more than just an ancestral costume: he proved that it is still a fashion forward work of art.
Innovative, Sustainable Designs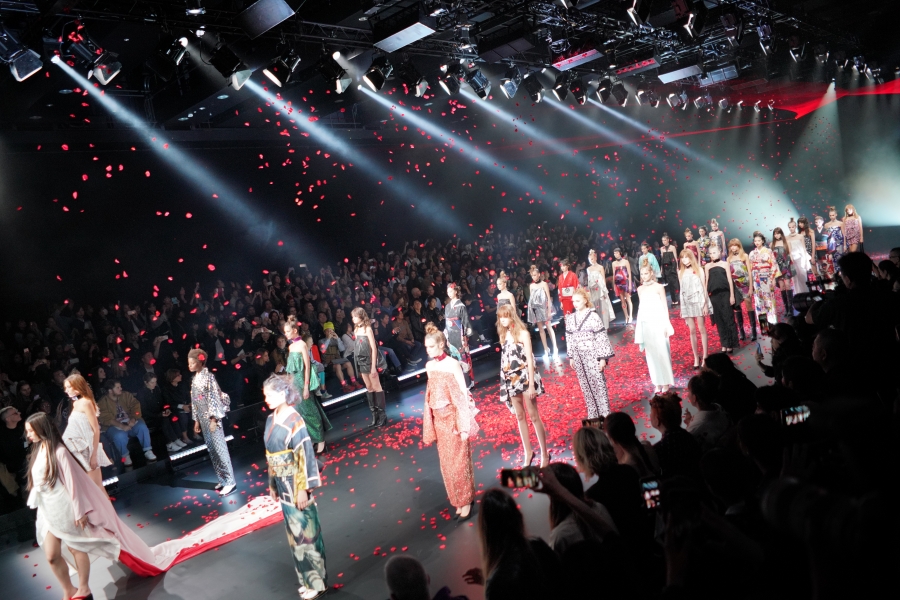 Yoshiki produced his line—his first in three years—through his clothing company Yoshikimono, which he founded a decade ago. In the spirit of innovation, he proposed to craft each garment using chemical-free materials, following the ongoing trend toward sustainability in the fashion industry. Rather than relying exclusively on conventional silks to create his collection, he employed a variety of atypical materials, including metallic fabrics and lace, as well as bold prints with comic book images and splashes of contrasting colors. Some of the comic book and anime prints he showcased originated from the popular series Attack on Titan and Blood Red Dragon, his artistic collaborations with Marvel Comic's founder Stan Lee.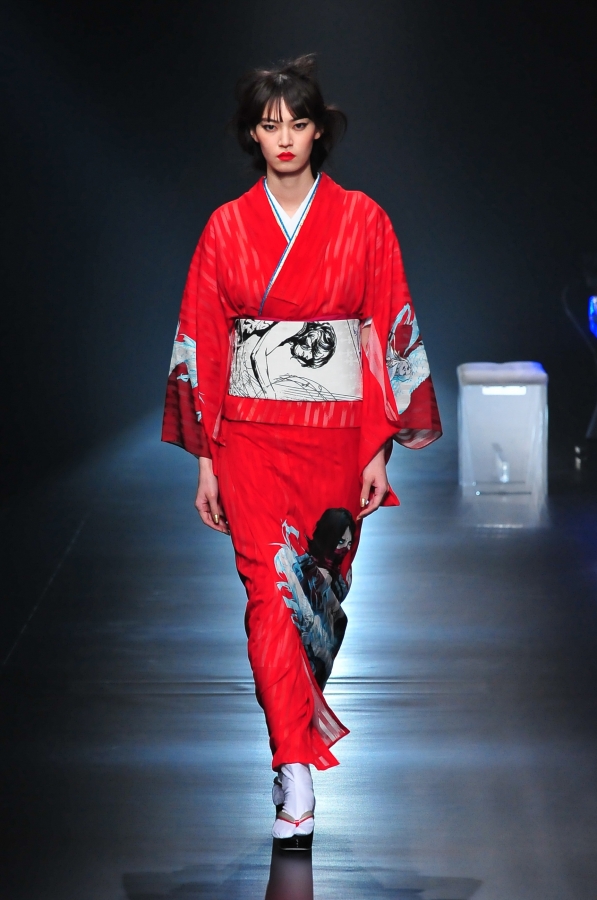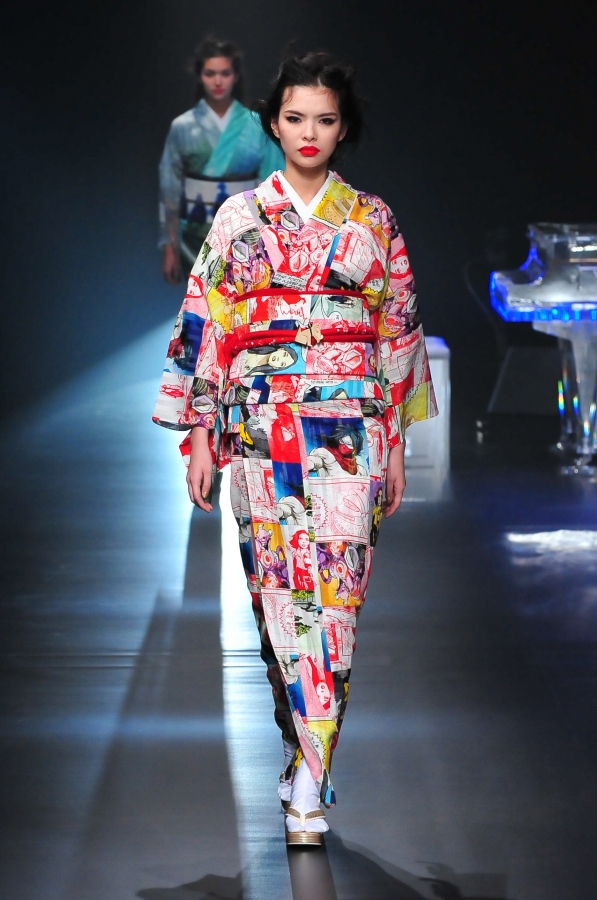 The kimonos' silhouettes also turned heads and pushed the boundaries of how the garment can be worn and tailored. While some kimonos resembled chic and stylish mini-dresses with flowy, ethereal draping, others possessed bold asymmetrical necklines, ankle-length hems, and deeply saturated prints. The gowns each possessed their own attitude, either powerful and attention-stealing, or delicate and avant-garde. Like Yoshiki himself, the kimonos exhibited impressive versatility and boundless creativity, and their materials give classic Japanese attire a fresh new appearance.
Musical Inspiration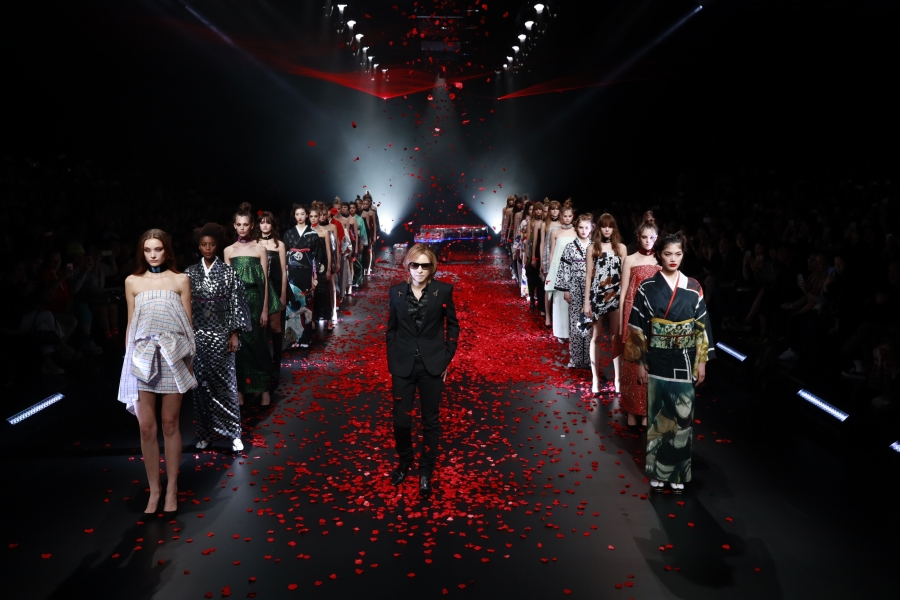 As a classical pianist and the drummer for the popular metal band X Japan, Yoshiki put his roots as a prolific, multitalented musician on full display during his fashion showcase. Kimonos with stark black and white contrast, paired with leather boots and dark choker necklaces, marched down the runway, giving off serious rock-and-roll vibes. On the other hand, delicate, cascading dresses with bows and soft, faded patterns also paraded down the catwalk, highlighting the demurrer side of Yoshiki's musical career.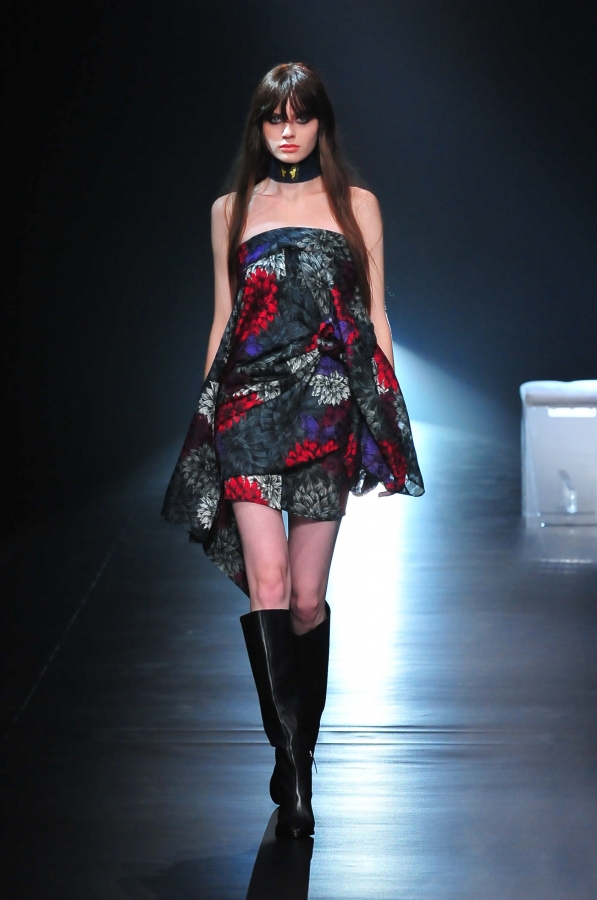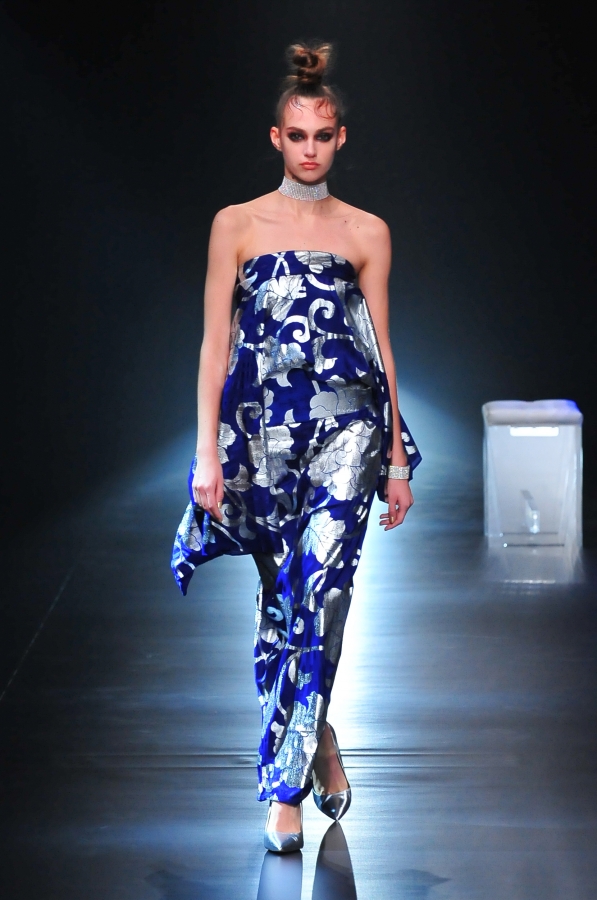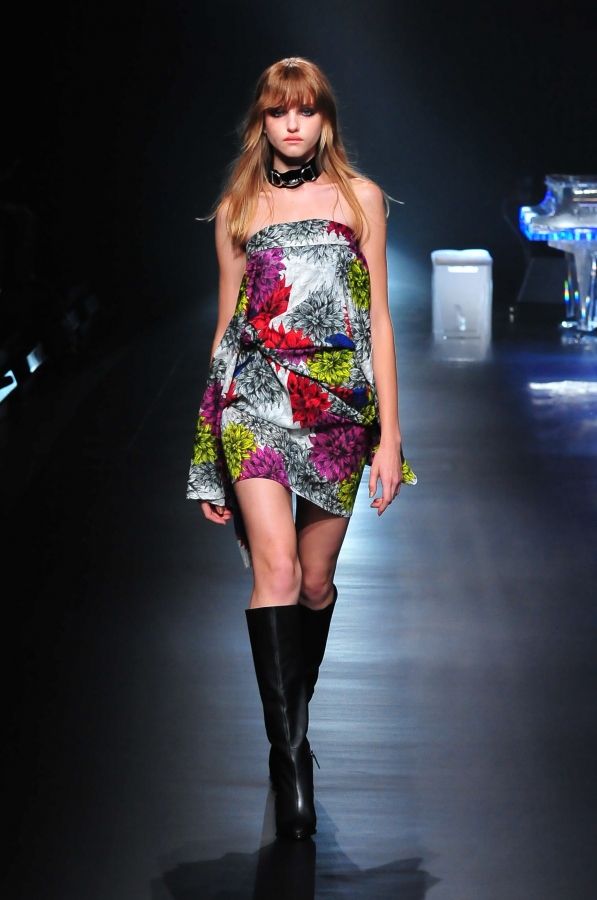 True to form, Yoshiki composed original music specifically for the show and played the piano softly and dramatically as he introduced his latest creations to the public. The show even concluded with an elegant rain of rose petals falling to the ground as the designs made one more lap down the runway. Overall, Yoshiki charted new territory for the kimono this year, marketing it as a stylish, versatile gown that, like music, evolves with the ages and possesses timeless beauty.