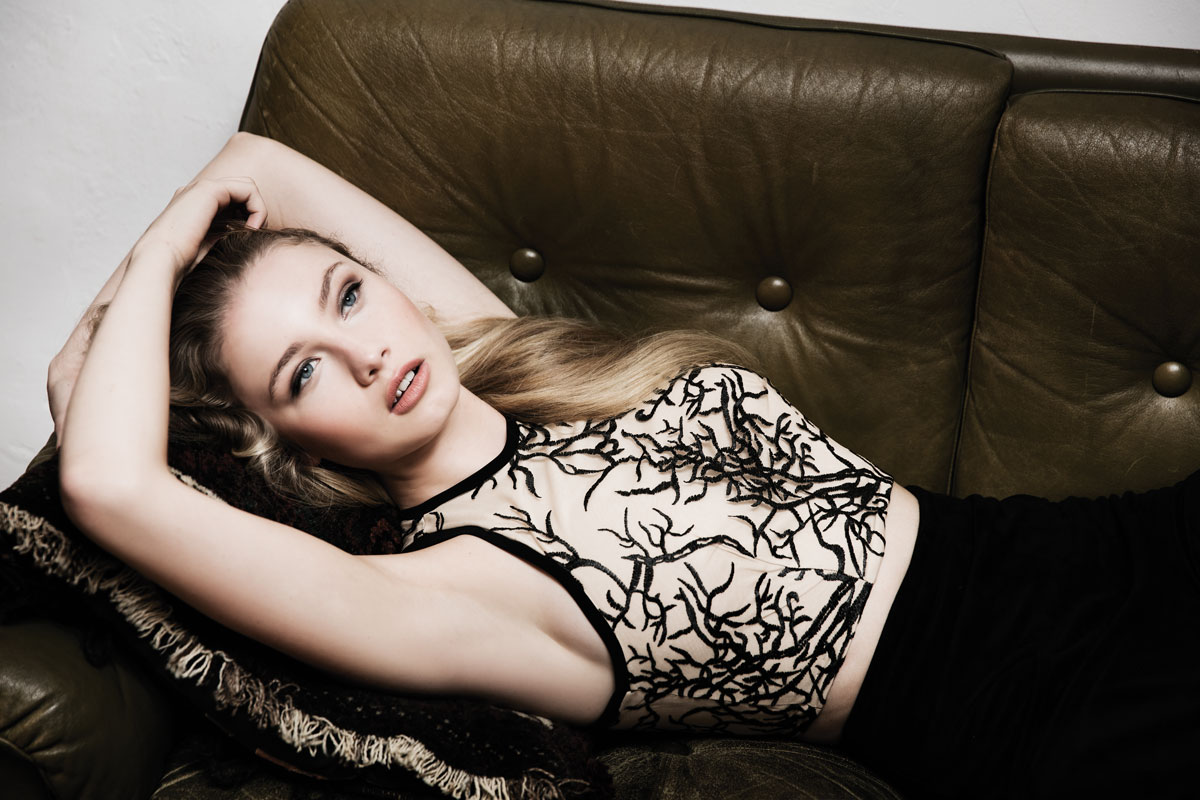 Photography by Robert Lynden
Model: Noa Athena with Wilhelmina Models
Coordinator: Daniella Nikolic
Intrepid. Audacious. Fervent. These are all adjectives that define an effective businesswoman. Those three words, in all their authority, typically distinguish the good from the best. In the case of this female, her audacity comes with integrity deeply rooted from childhood. As an introspective high fashion designer, she has a keen sense of her own design focus and ideals and elicits this profound sensation rather wholeheartedly. It truly sets her apart.
"I want to dress the everyday entrepreneur," says fashion designer Breccia Aurora Demartini. This past year, the 28-year-old has focused her efforts on custom designs for clients (and even constructed her first wedding gown and shoe line), but still designs plenty of custom ready-to-wear clothes for boutiques. The result of her cultured upbringing and strong personal drive, the style of her clothing is unmistakably evocative, with a hint of sexy masculinity, yet all the while not lacking in feminine sophistication. With inspirations like Jackie Kennedy and Game of Thrones (think braid crowns, capes, and romantic lace), her collections have taken on the likeness of a modern art piece full of cultural cues and, of course, immaculate design.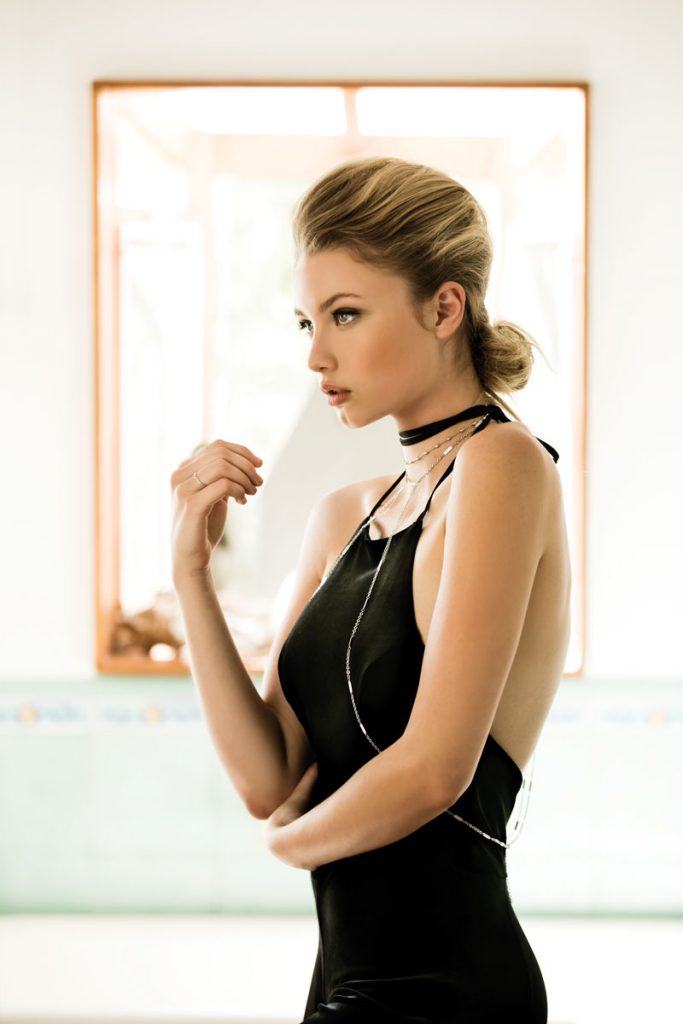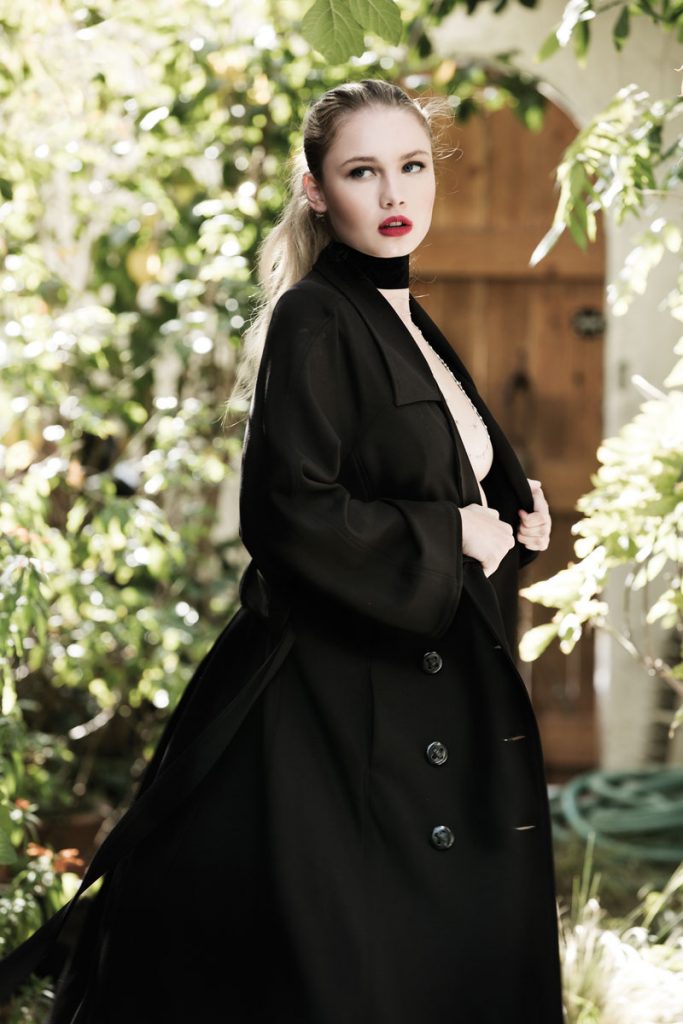 Before the idea for her fashion company was in place, Demartini chose to pack up and leave the country in an attempt to make sense of her purpose. "I didn't know what I wanted to do, I just knew I wanted to study fashion," she says. The native Texan attended college in Melbourne at RMIT University, and after some inspirational travel to Paris, came back home to Houston to finish her studies and open the doors to her sought-after fashion company. And in 2013, Demartini Fashion became Breccia's most prolific namesake.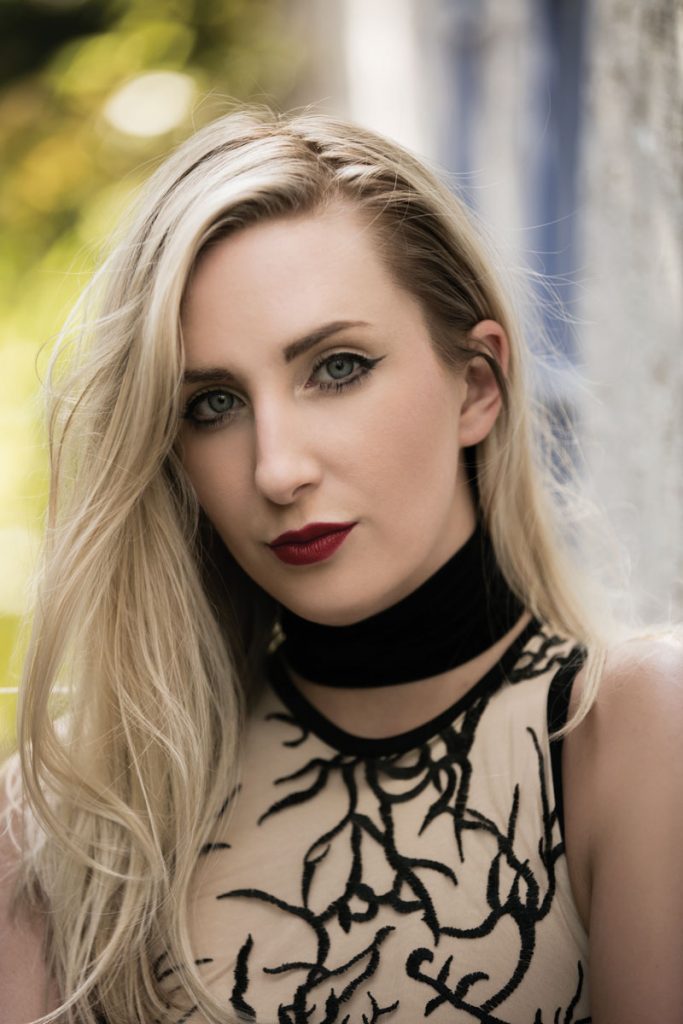 Although fashion has been a large part of her life since she was a young girl, she attributes a lot of her success to her father who was always supportive of her choices and encouraged her to live out her dreams regardless of social norms. Demartini's father is none other than human behavior researcher, best-selling author, public speaker, and Jetset Executive Editor Dr. John Demartini, and he led a busy life of travel during her younger years. Even so, she often felt his positive impact even when he was not physically present, and he encouraged her to push through and become the relentless fighter she is today.
But it wasn't always easy. Early in the developmental stages of her business, the young designer encountered obstacles when structuring her team. Team members failed to grasp her vision, which was integral to her brand's eventual success. "You need a team to build a dream," she confides poetically. "I did it all wrong." So she then sought to focus her time and money primarily on the collections, and as a result, has completed five seasons to date.
Demartini is currently working on her Fall/Winter 2017 collection entitled "Absence of Color." The collection is named for the idea that black is not actually a color and acknowledges a notion of "notice me, but do not intrude." The pieces also allude to the brand's unknown journey ahead.
"I want to build my own brand and I want to be just as big as Chanel," Demartini says robustly. "Chanel was a dominating woman…and she took on a man's world."
Demartini has worked fervently over the last few months to rebrand her company in hopes of perfecting the business side of it, and in turn, complete the learning process. She plans on expanding her repertoire to big-time department stores and eventually a menswear line. She also plans to create more shoes and even design an exclusive jewelry collection. And following in her father's footsteps, she envisions writing a book to chronicle her unique experience with the brand by showcasing all that has led to her achievement.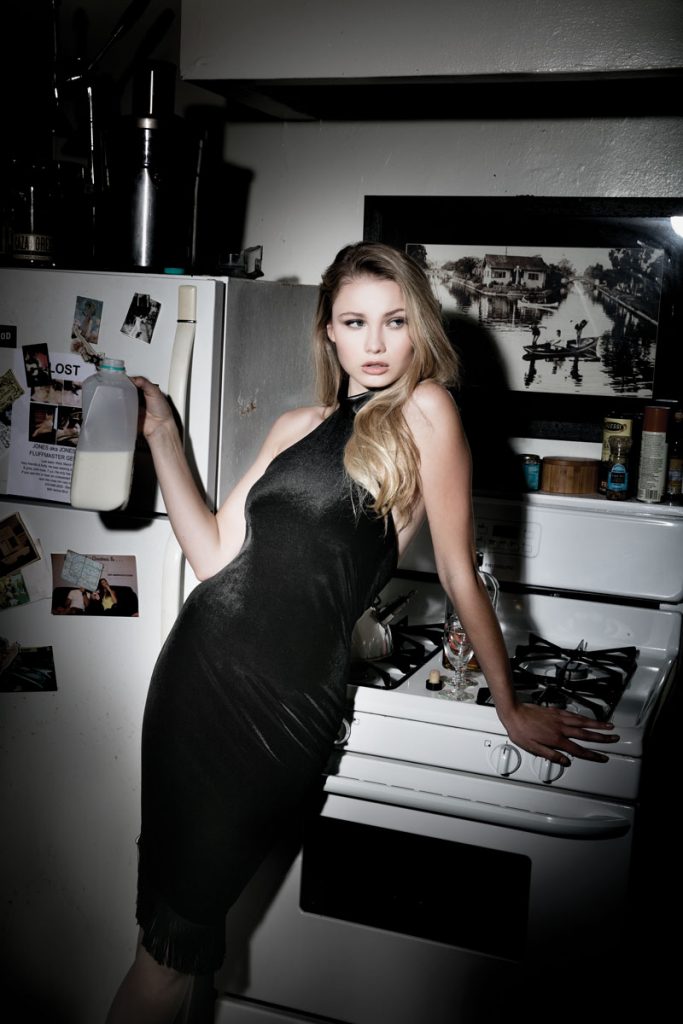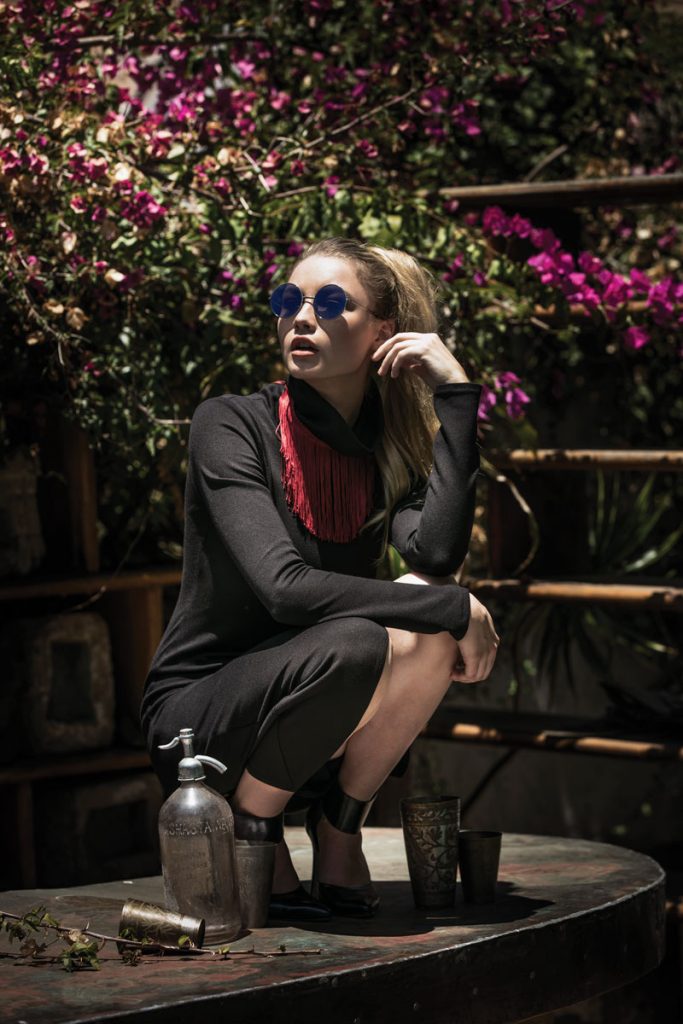 She also plans to do London, Milan, Paris, New York, and Vancouver Fashion Weeks by the end of 2017. Some apparent nostalgia sets in as she begins to describe her favorite piece from the first collection she ever made, an exquisite mermaid skirt that ran in New York Fashion Week and Fashion Houston. She also recalls a silk sharmuse goddess dress in lovely red marsala that was another one of her favorites. With nearly any hesitation, she remarks, "This is just the beginning of my journey."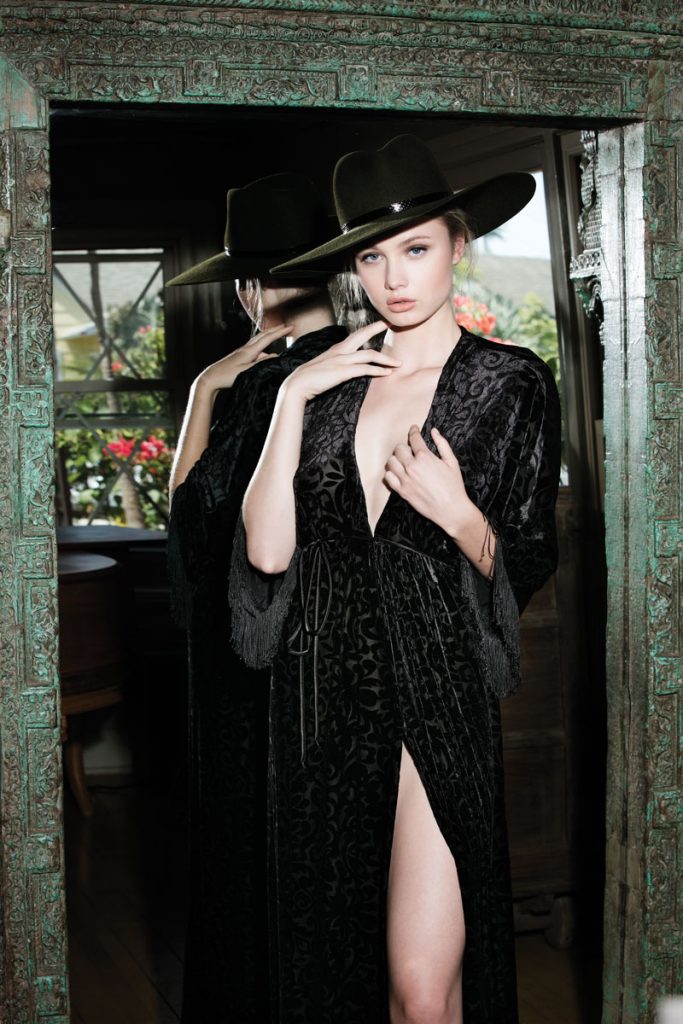 Jade Kimono: Demartini
Hat: Gladys Tamez Millinery
Makeup Artist: Nyrie Aitkin
Hair: Daniel Erdman
Styling: Odessa Nikolic
Locations: Merchant House Venice and Erdman Antiques
And it's with that confidence that she began her venture roughly three years ago. Now, with some hard-earned experience under her belt and an ardent heart, a bright future seems just that much more tangible.