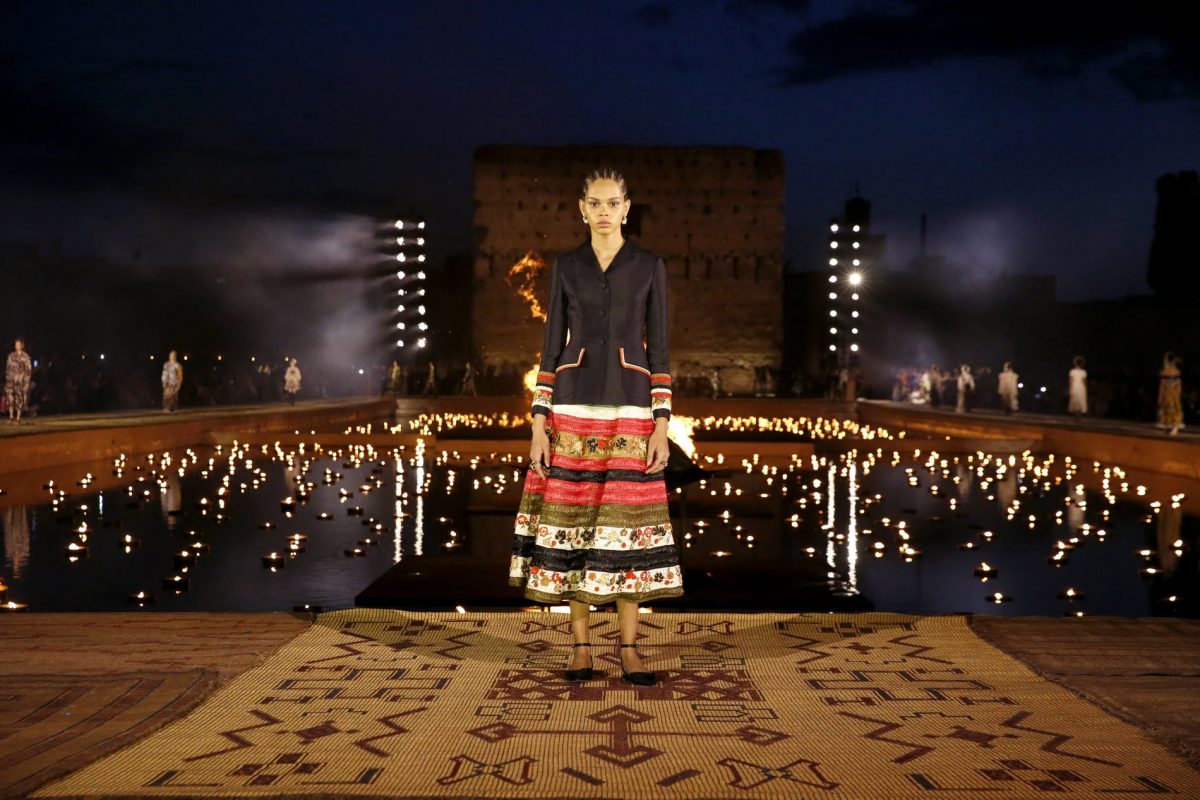 Over the years, many high-end fashion companies have come and gone, their popularity rising and falling as trends evolve. However, some iconic fashion houses have stood the test of time, establishing reputations for consistently producing the world's most coveted looks. These heritage companies not only possess enviable name recognition and a host of notable clientele but also boast rich histories that are as intriguing as the clothes they sell. Founded by visionary designers whose ideas were always in step with the times, the following fashion houses have blazed trails and turned heads for decades, creating luxury ensembles that define entire eras of style.
Benson & Clegg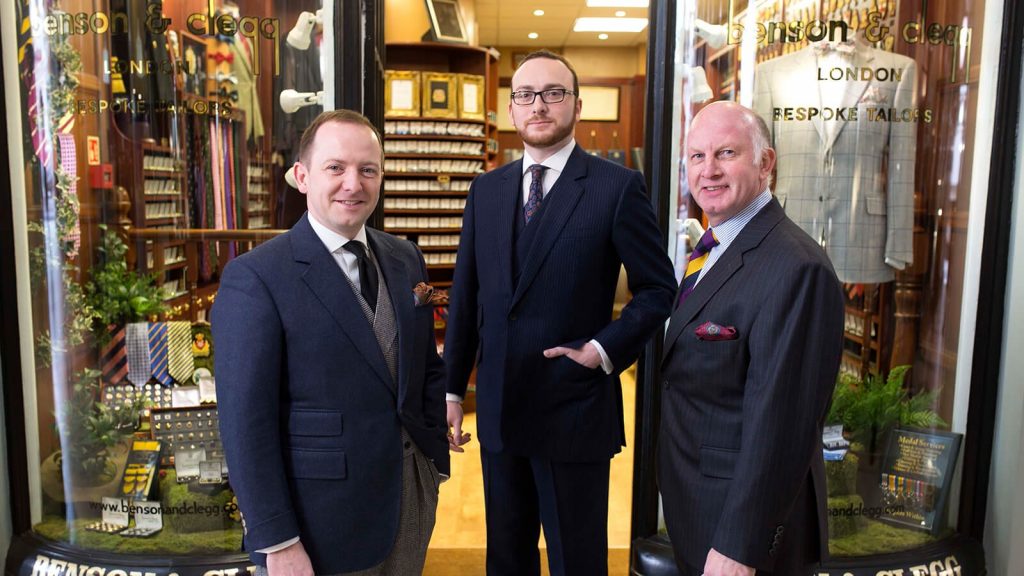 Since 1937, London-based bespoke tailoring company Benson & Clegg has fashioned some of the world's sharpest suits and accessories for the most distinguished gentlemen. Commissioned as the official tailor for British King George VI, this men's fashion house has a royal reputation for crafting client-specific formalwear that exudes prestige and power. Whether they are designing an eye-catching blazer with a distinctive pattern or producing classy accessories to complement one's evening attire, Benson & Clegg clothing embodies the spirit of the British elite; it is a company that leads the way in innovating high-end men's suits, fashioning trends that project both polish and refinement.
Valentino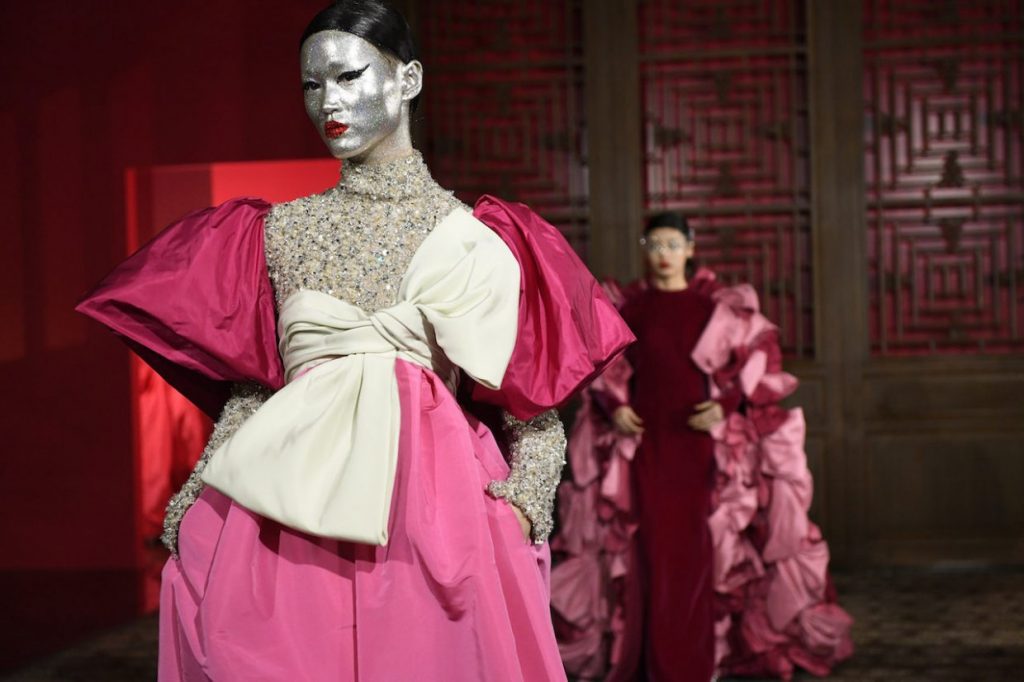 In 1960, Valentino Garavani decided to launch his own luxury clothing brand in Rome after spending years as an apprentice in the Parisian fashion world. What started as a small venture has developed into one of the most recognizable and sought-after fashion houses in the world. A producer of men's and women's clothing, Valentino is known for its haute couture—a favorite of celebrities—and its iconic handbags and leatherwear, among other things. Perhaps the company's most famous look, though, is its red dresses, which are so cherished, so popular that the actual shade of red has been christened "Valentino Red." The fashion house operates over 175 stores in various countries, giving it a strong international presence. The company has become such a leader in producing hand-made luxury garments that it recently opened a school for aspiring couture designers in Rome.
Yves Saint Laurent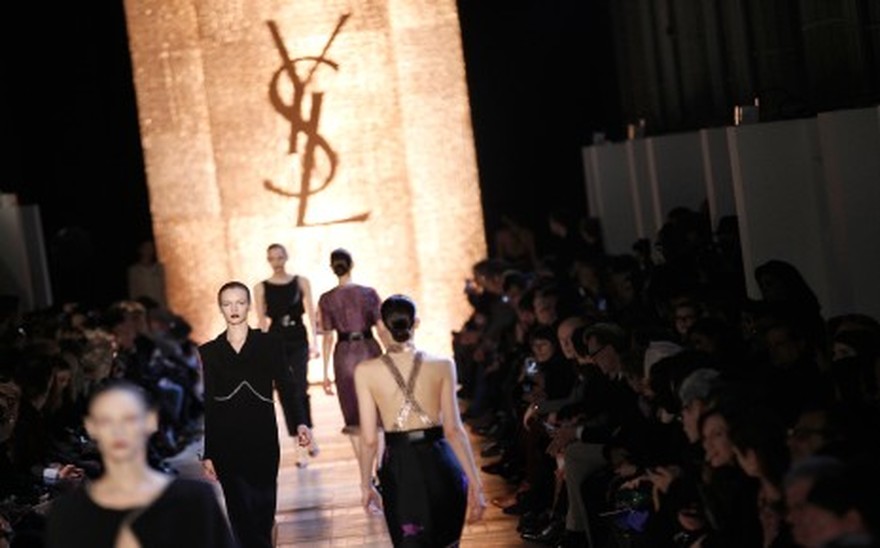 The designer who first conceived the sensational "Le Smoking" suit—a tuxedo specifically designed for women—Yves Saint Laurent, and his world-class ready-wear, have made waves on the luxury market since 1961. Deeply inspired by the theatre and the artistic currents of his day, Laurent is also famous for his Piet Mondrian-style print dresses, which have been immortalized as one of the most iconic looks of the 1960s. Today the spirit of his work lives on through his company's many stores across the globe. His fashion house still designs high-end looks for men and women, celebrities and elite clientele, gracing runways and magazines with international audiences. To honor his genius and contributions to fashion history, a museum has been founded in his honor in Paris.
Nina Ricci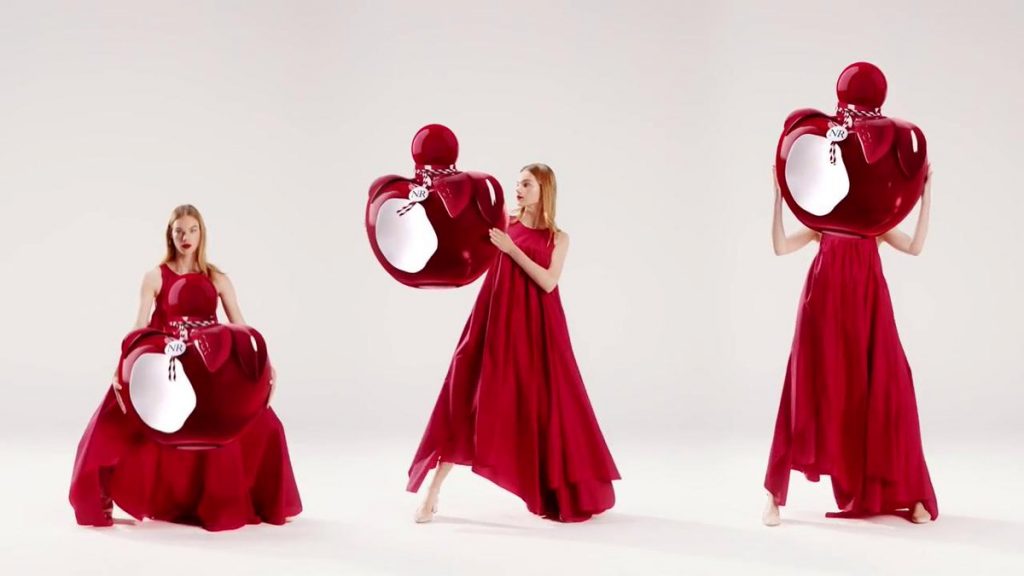 Nina Ricci was a high-end French designer and fragrance producer, who founded her company along with her son in 1932. Over time, her enterprise has expanded into one of the most loved and desirable style houses in the world, earning its reputation for Ricci's elaborate couture gowns and L'Air du Temps (The Air of Time), the company's most popular perfume. Now the brand has expansive partnerships in a variety of markets, including the cosmetics industry, making it a fashionable force to be reckoned with even today. With her feminine, form-fitting dresses and memorable fragrances, Nina Ricci and her artistic vision have become enduring fixtures within the fashion industry, exemplifying the lavish, sumptuous elegance of the Parisian fashion world.
Dior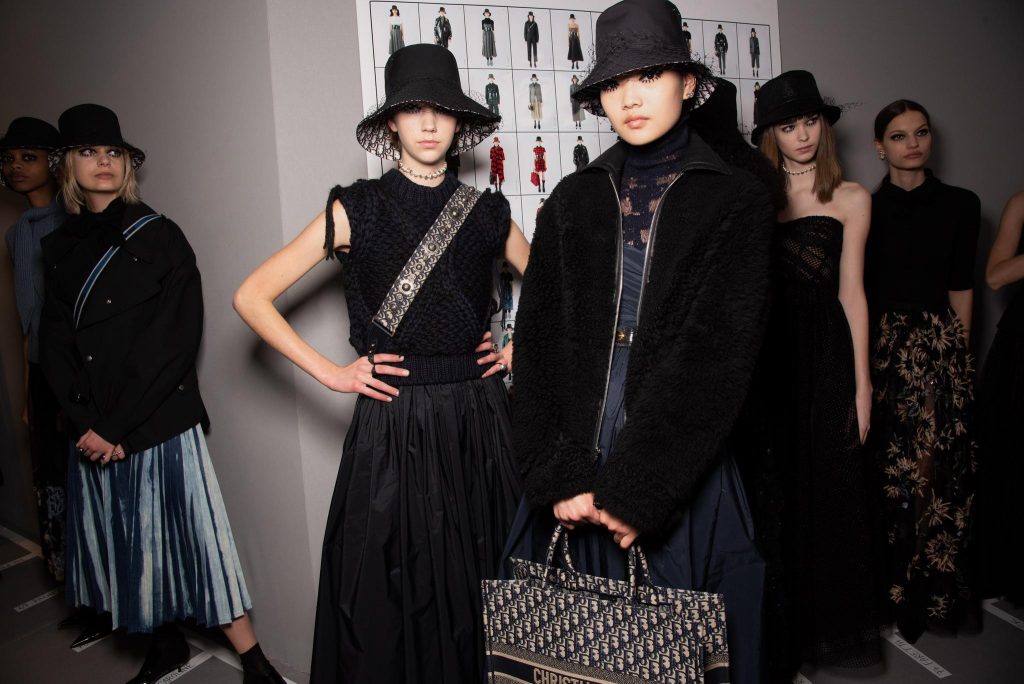 Undoubtedly one of the most identifiable names in luxury goods, Christian Dior, now commonly known as Dior, was founded in Paris in 1947. In time, Dior built an international fashion empire through his finely crafted accessories and eye-catching clothing designs, which exude finesse and refinement with every stitch. Originally founded as a women's fashion company, Dior has expanded to offer an array of menswear and even children's clothing, in addition to its massive selection of purses, jewelry, watches, perfumes, and other products. The brand boasts a long list of celebrity ambassadors, and international leaders have sported Dior gowns and accessories over the past century, a testament to the brand's outstanding appeal. This fashion house has staying power and will, without question, adorn runways and red carpets for years to come.