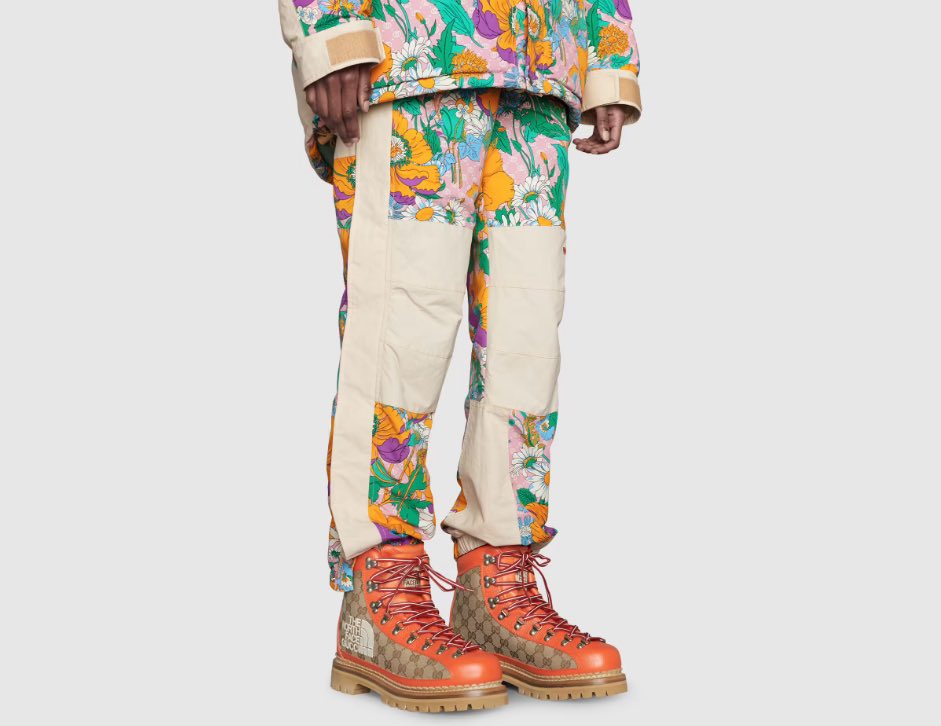 Gucci and The North Face, while two of the globe's most recognizable fashion brands, in many ways could not be more different. While The North Face is a rugged American company specializing in durable outdoor recreational gear, Gucci is a celebrated Italian fashion house known for its luxury and world-famous runway shows. Still, for the second time, these companies have seen fit to collaborate with one another, all in the name of fusing two very different, but equally splendid worlds of vogue.
Their recent collaboration makes us reminisce about the past and look forward to the future. Here, we visit collaborations between high fashion houses and everyday beloved shoe brands — past, present, and future.
Past: Dior x Nike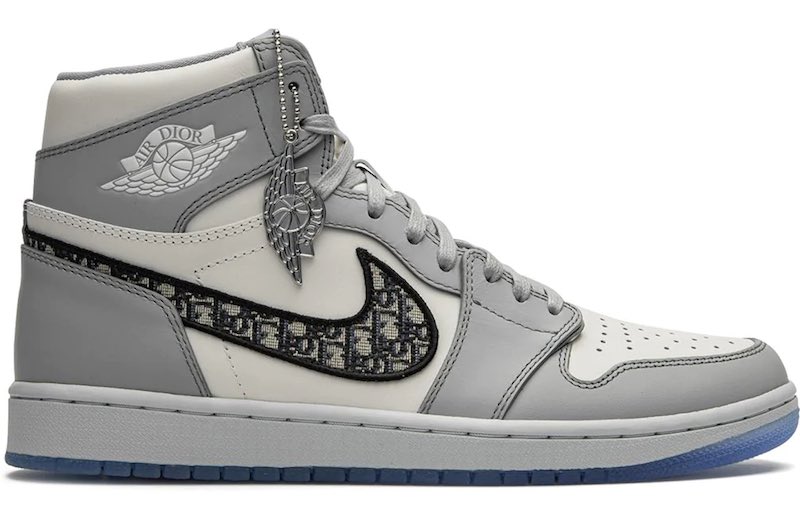 Often the fashion world's most regularly occurring and highest grossing partnerships come in the form of sneaker collaborations. Sneakerheads are well recognized as some of the globe's most dedicated and passionate consumer collectors, and when high-end collaborations hit the market results are often stunningly lucrative.
Fall 2020's Dior x Nike sneakers are a recent example of just how successful these collaborations can be, with current resale prices regularly averaging around $10k depending on design style and size. A reimagination of the iconic Air Jordan sneaker, and referred to fondly as "Diordans," only 8,000 pairs of these gorgeous sneakers were ever made available to the public, with all 8K selling out worldwide in a matter of minutes. Moving forward, the Dior x Nike sneaker will continue to serve as a case study in the cultural impact and insane financial turnaround designers can make when they enter the world of collaborative footwear.
Present: Gucci x Northface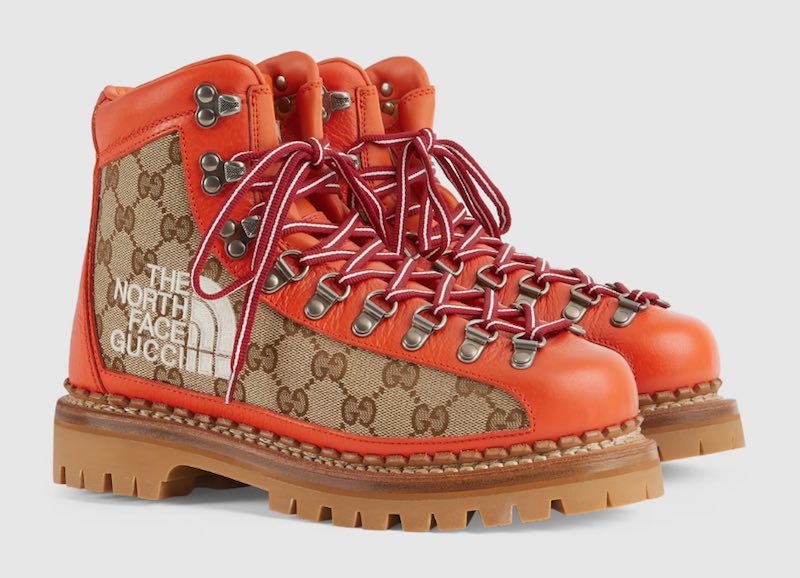 The newest collaboration between Gucci and The North Face is making waves in the world of fashion, only now the result is one that mixes high fashion with outdoor rather than streetwear. This is the 2nd collaboration between these two companies, and while their 1st collaborative line was inspired by the style of the 1970s, the 2nd chapter will possess a real feel of the 1990s. A 130 piece, cross-category collection with items for both men and women, this Gucci x The North Face line will include fashion items and accessories such as luggage, multi-pocketed backpacks, and insulated jackets.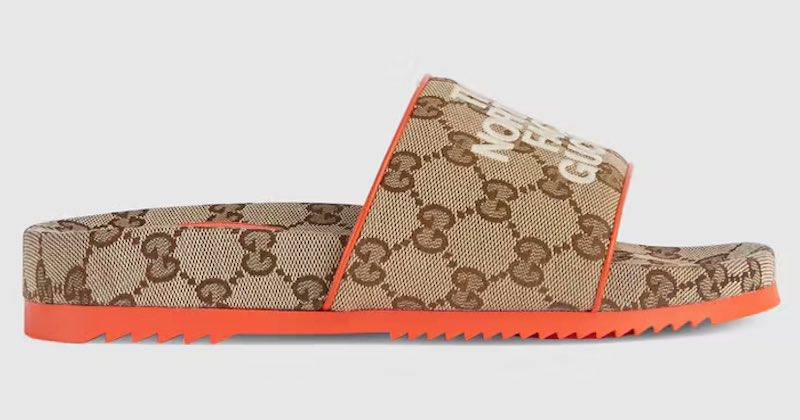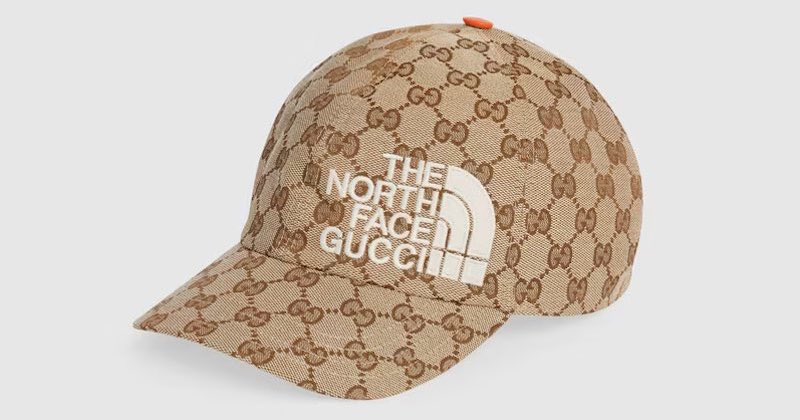 The line's numerous footwear options are the collaboration's crown jewel, including gender neutral slides and slippers that come in numerous design options, as well as an iconic pair of hiking boots that will arguably be the line's most prominent piece. The functionality of every item reinforces the true outdoor purpose of the collaboration, while bright colors and quintessential Gucci floral prints ensure wearers will enjoy their recreation in standout style. For lovers of logomania, the line will offer unique "The NF x Gucci" branding across each item, leaving no doubt that when you wear a piece from this iconic collection, everyone around will know you are personifying the highest level of functional luxury fashion.
Future: Adidas x Prada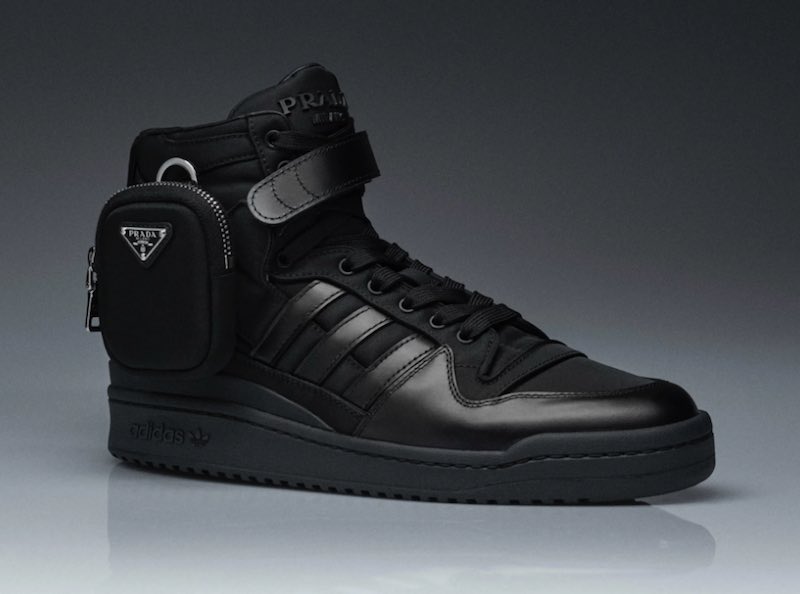 Prada and Adidas will be the next companies to delve into the world of collaborative footwear, with a remodel of Adidas' classic Forum sneaker slated to release sometime in early 2022. This sneaker will feature Adidas's flagship three stripe logo, along with zippered Prada pockets sporting their distinct metal logo. Though a price point has not yet been made available to the public one thing is certain– when Adidas x Prada drops, they will be sure to sell out fast.