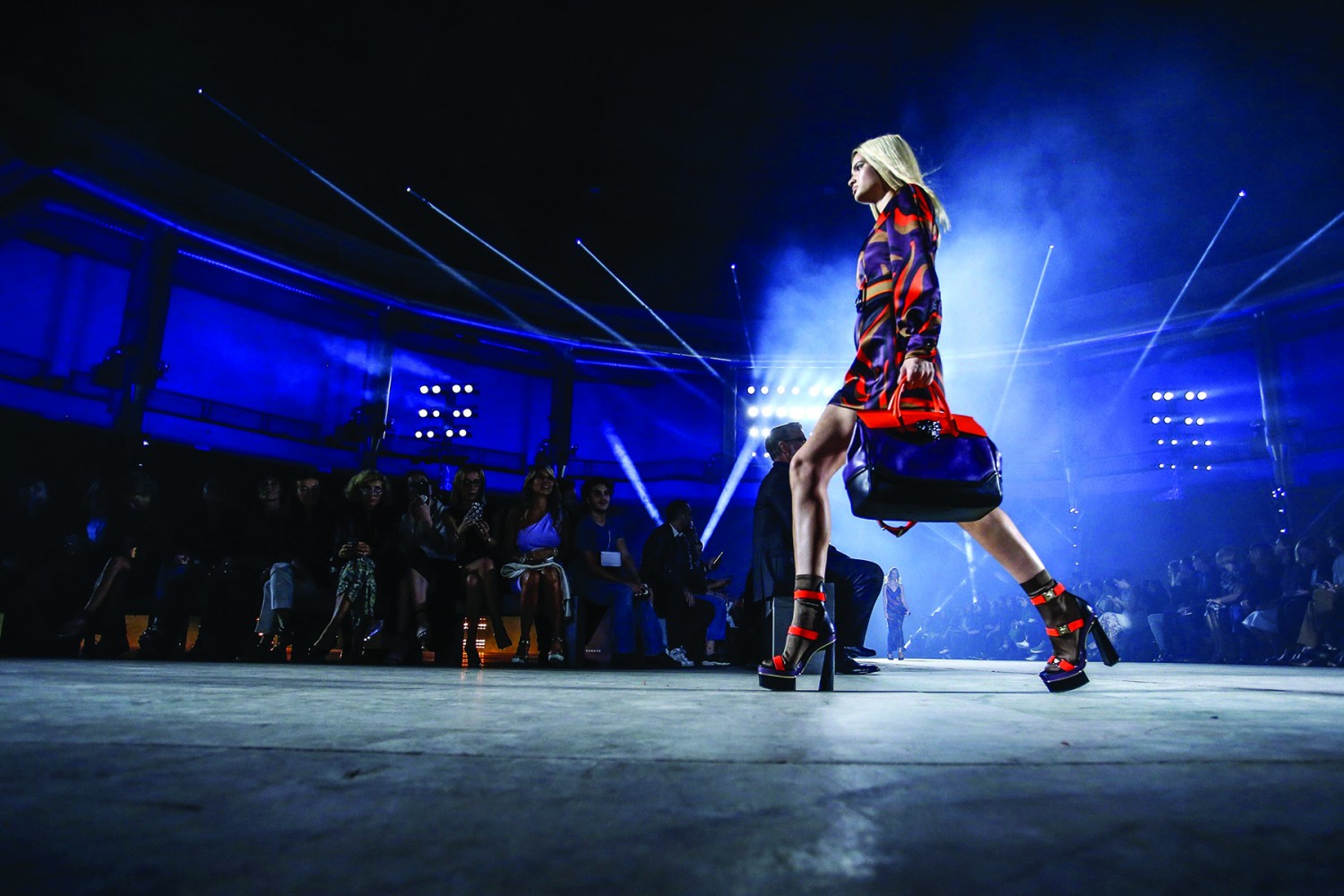 All seasoned jetsetters possess a keen eye for the attire they wear on their grandiose escapes. Whether sipping martinis in the French Mediterranean or seafaring the glassy waters of the Caribbean, they like to make a statement. To complement their exceptional itinerary, we offer a glimpse into the most avant-garde ready-to-wear trends from a few choice designers' lust-worthy collections.
Versace
As the mastermind of fashion in pop culture, Versace maintains bold color and architectural elegance in every garment. The luxury Italian fashion house launched women's fashion in 1978, opening their first boutique in Milan's Via Della Spiga. In line with the season's trends, the violet and orange Duchess dress in luxurious zebra print pairs immaculately with the Palazzo Empire Bag and Medusa Sandals radiating unrivaled high-style.
Monique Lhuillier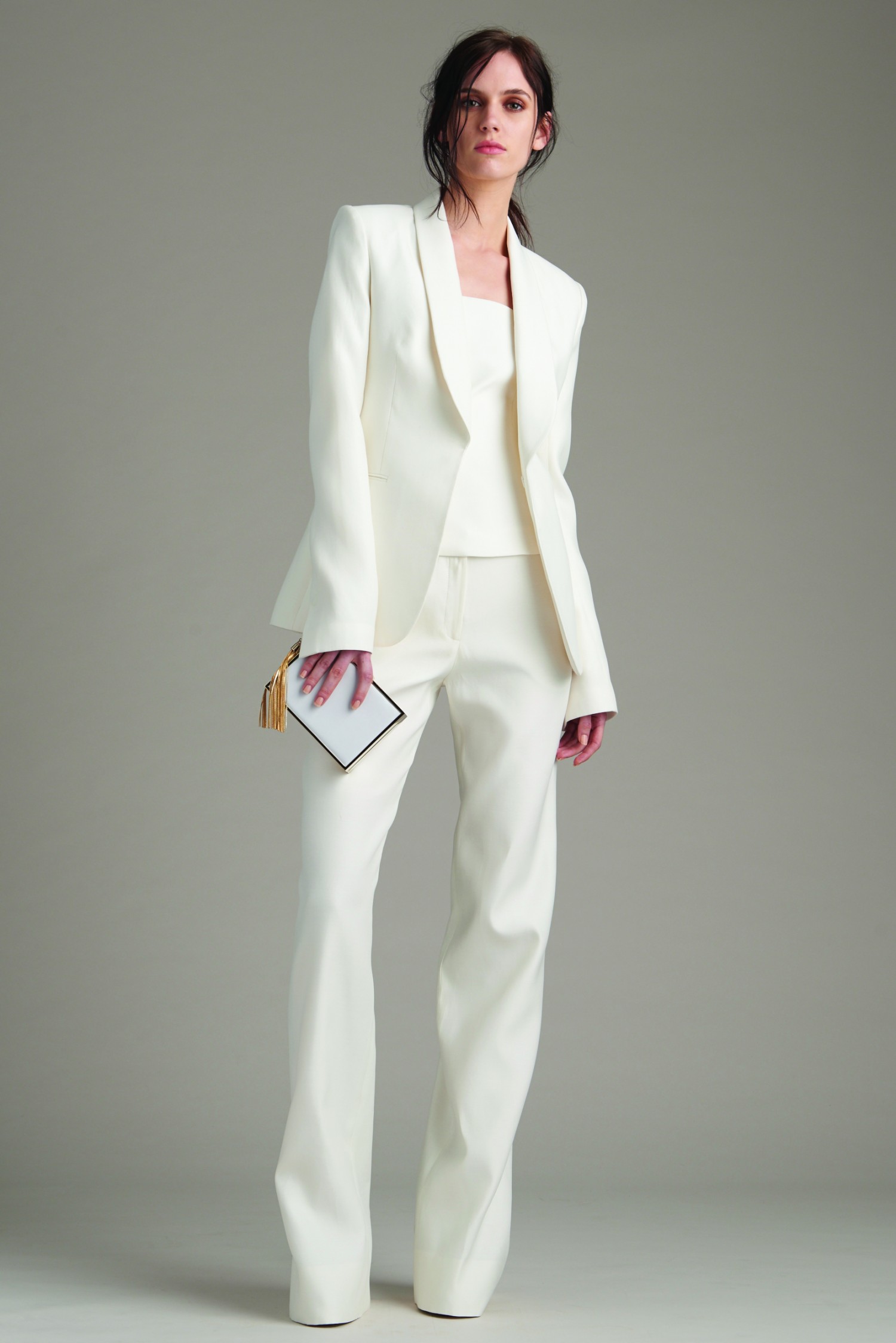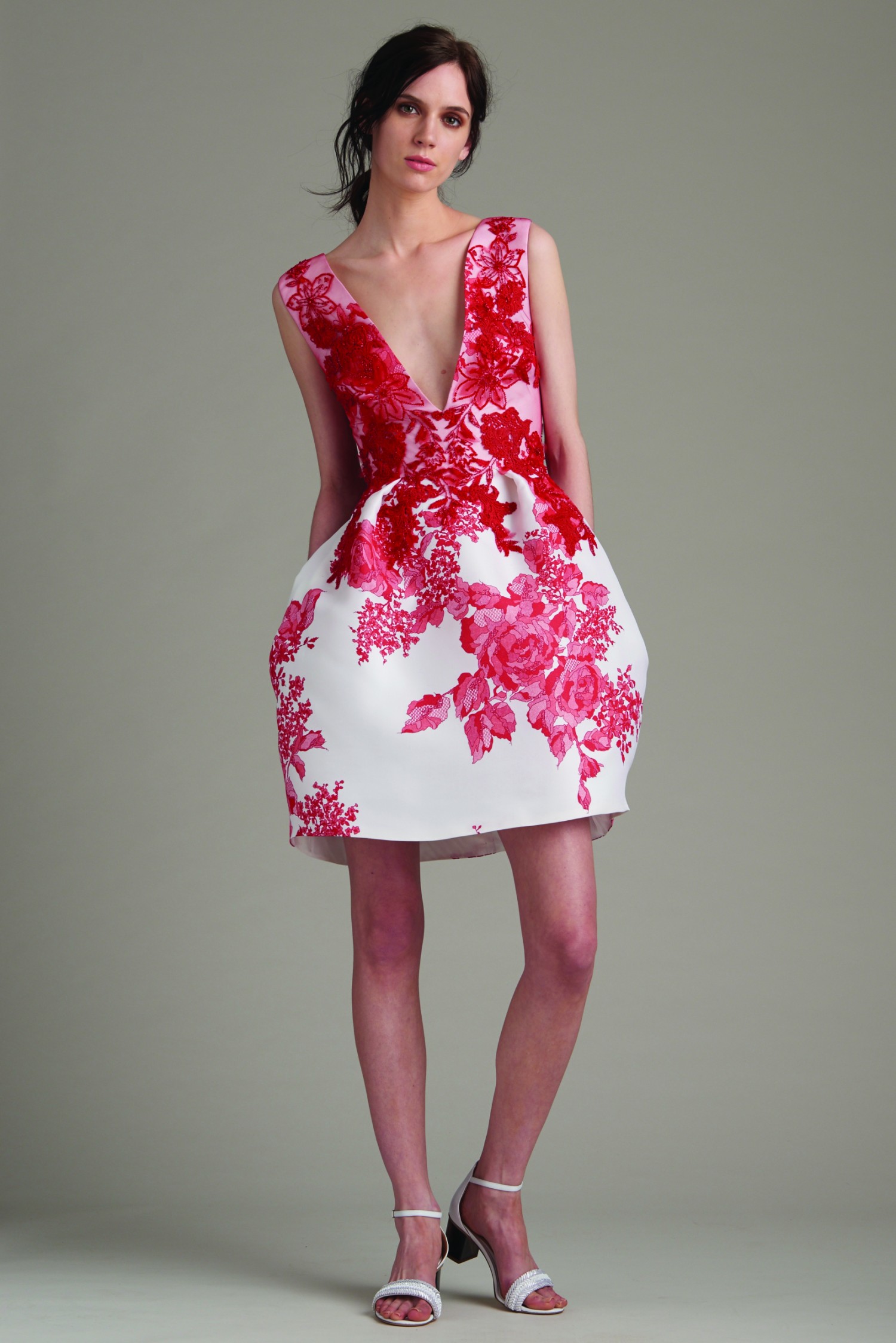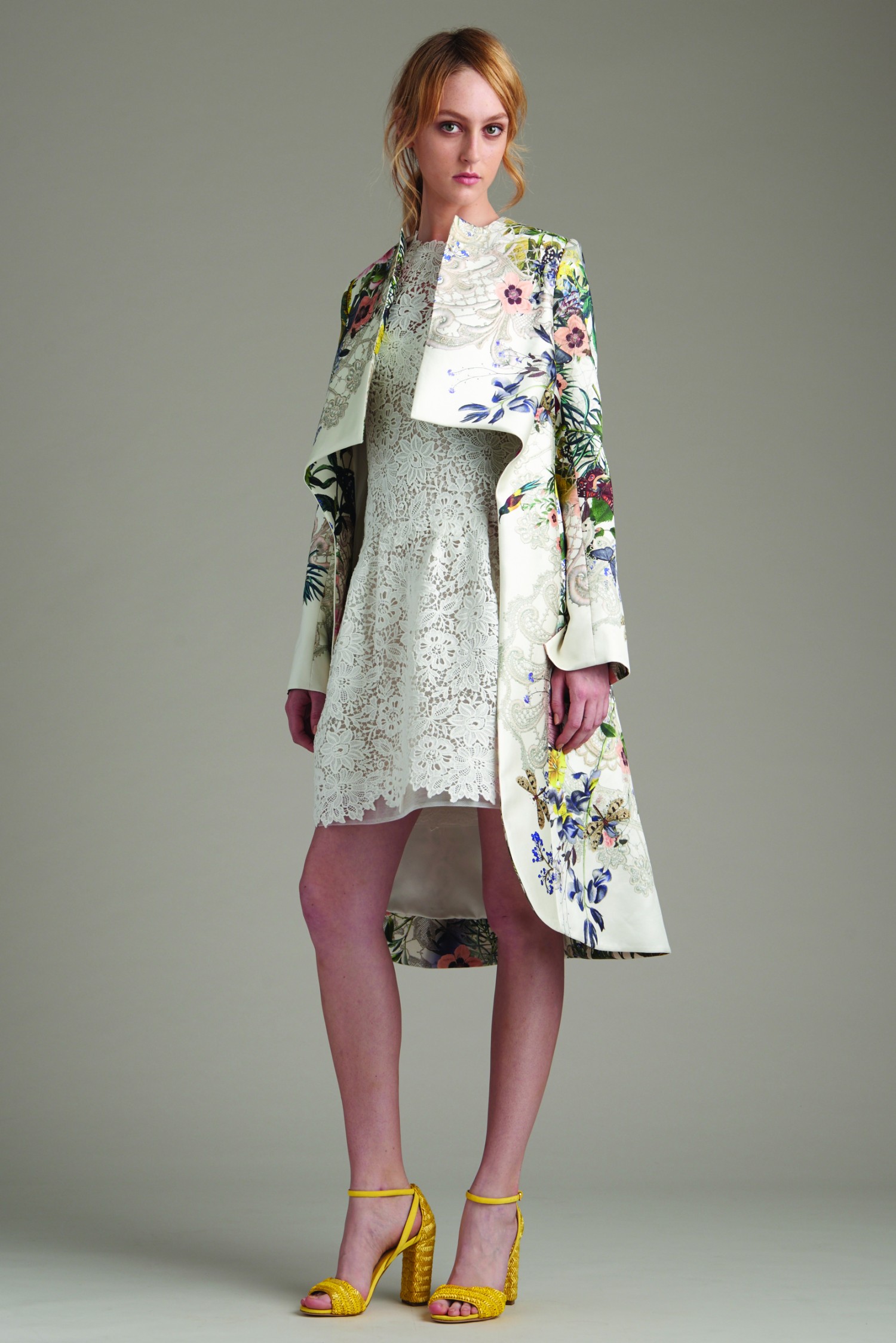 Provoking luxe femininity with modern sophistication, Monique Lhuillier's dainty details make up a line all her own with soft lace, bold floral, and chic A-line hems. The luxury lifestyle brand — which includes Bliss Bridal and ML Monique Lhuillier — was established in 1996, and offers ready-to-wear, evening gowns and couture bridal for fanciful females. Lhuillier's signature looks and ethereal quality take it down a notch in her 2016 resort collection which prudently blends business with play and leaves us falling in love with each and every piece. Botanical print frocks are similar to those of the early 1950s, while loose and lightweight pantsuits offer a flirty take on office apparel. And by the end, boundless embroidery and appliques will mentally escort you to a romantic French rose garden.
St. John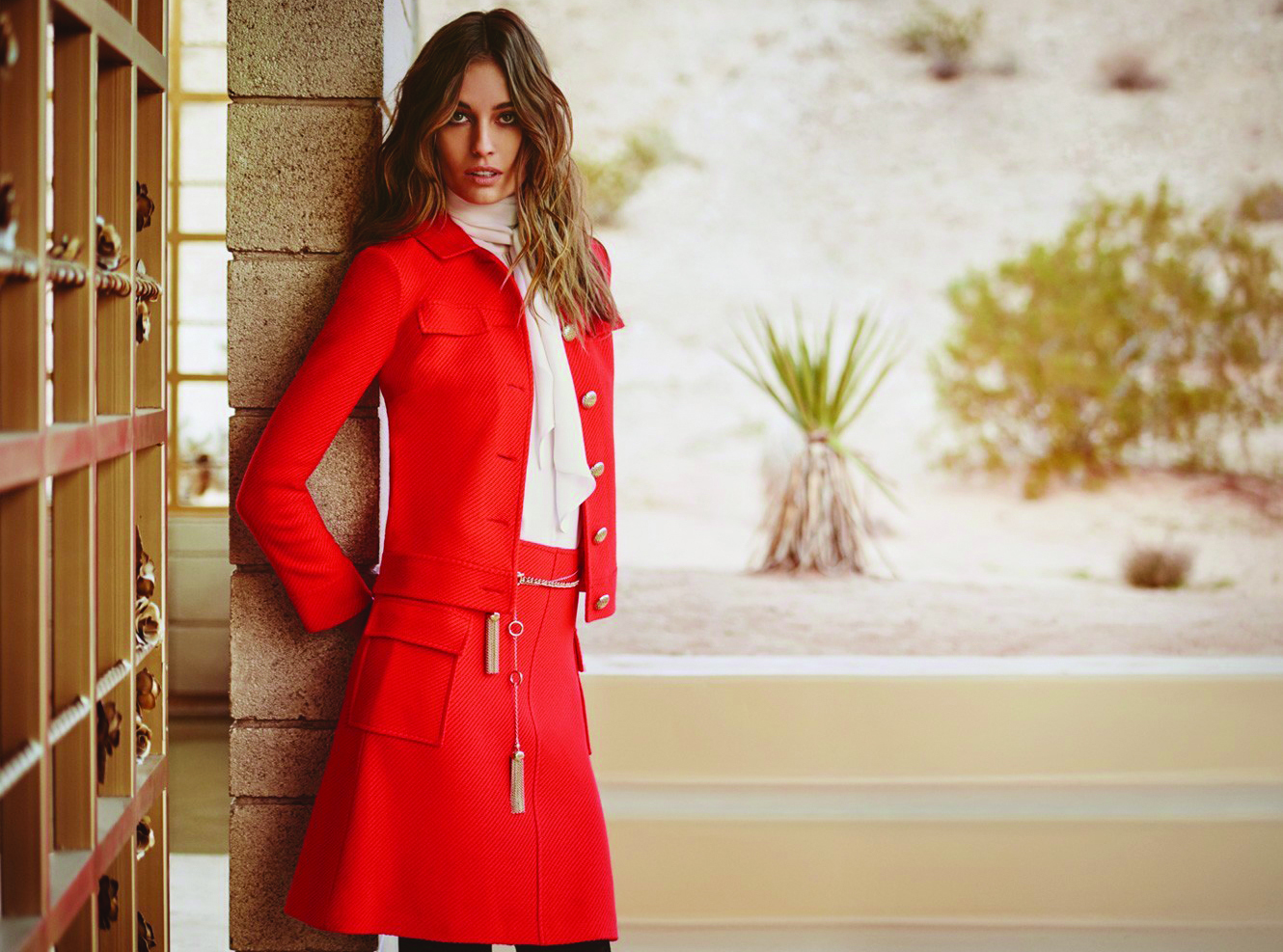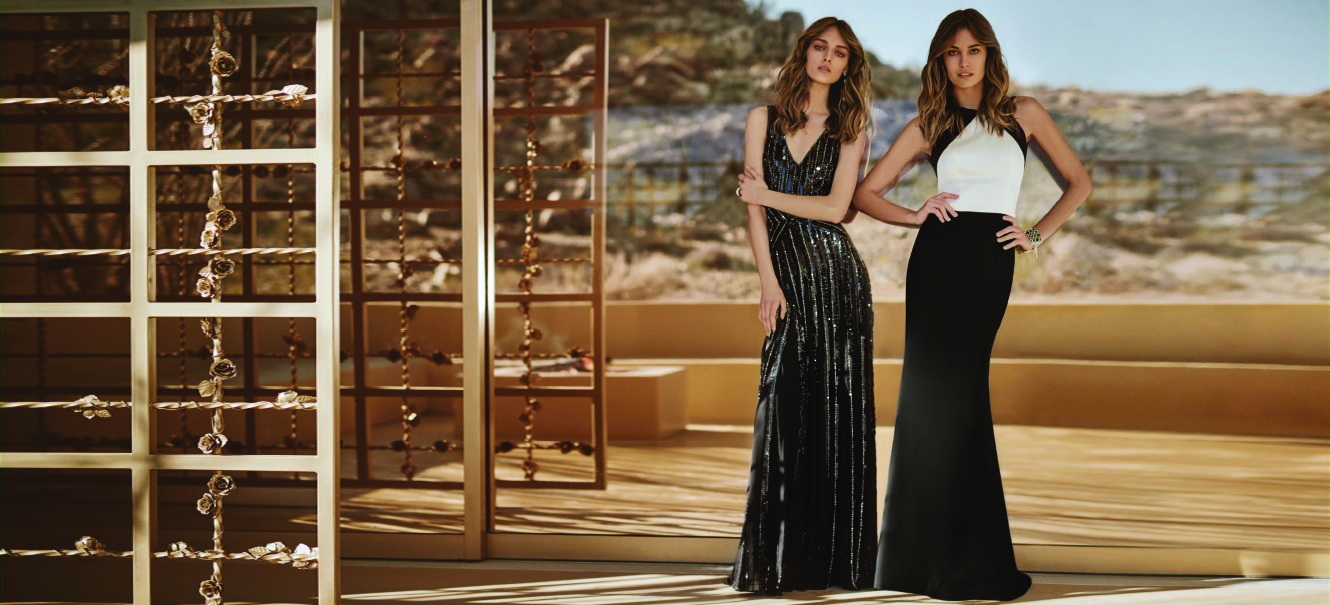 The high-end American knitwear designer St. John is most known for its use of primary colors and elaborate yarn work. Knitted blazers and skirt suits are the brand's outstanding trademark, but they design everything from luxury swimwear and accessories to evening gowns. Capturing the mood of the arid landscape, the designer's pre-fall 2016 collection, entitled Desert Dream, conveys everything that the name suggests. Earth tones of sand and bronze complement brighter hues of fire coral and vibrant midnight and carry over to a mesmerizing array of prints and intricate jacquard. Styles reminiscent of a colorful Afghan throw are tastefully trimmed in fringe, while casual bohemian dresses feature modest necklines and flared hems. For eveningwear, dramatic gowns in shimmery shades impart an aura of the Southwest night-sky and are subtly sexy while at the same time, prodigiously elegant.
Michael Kors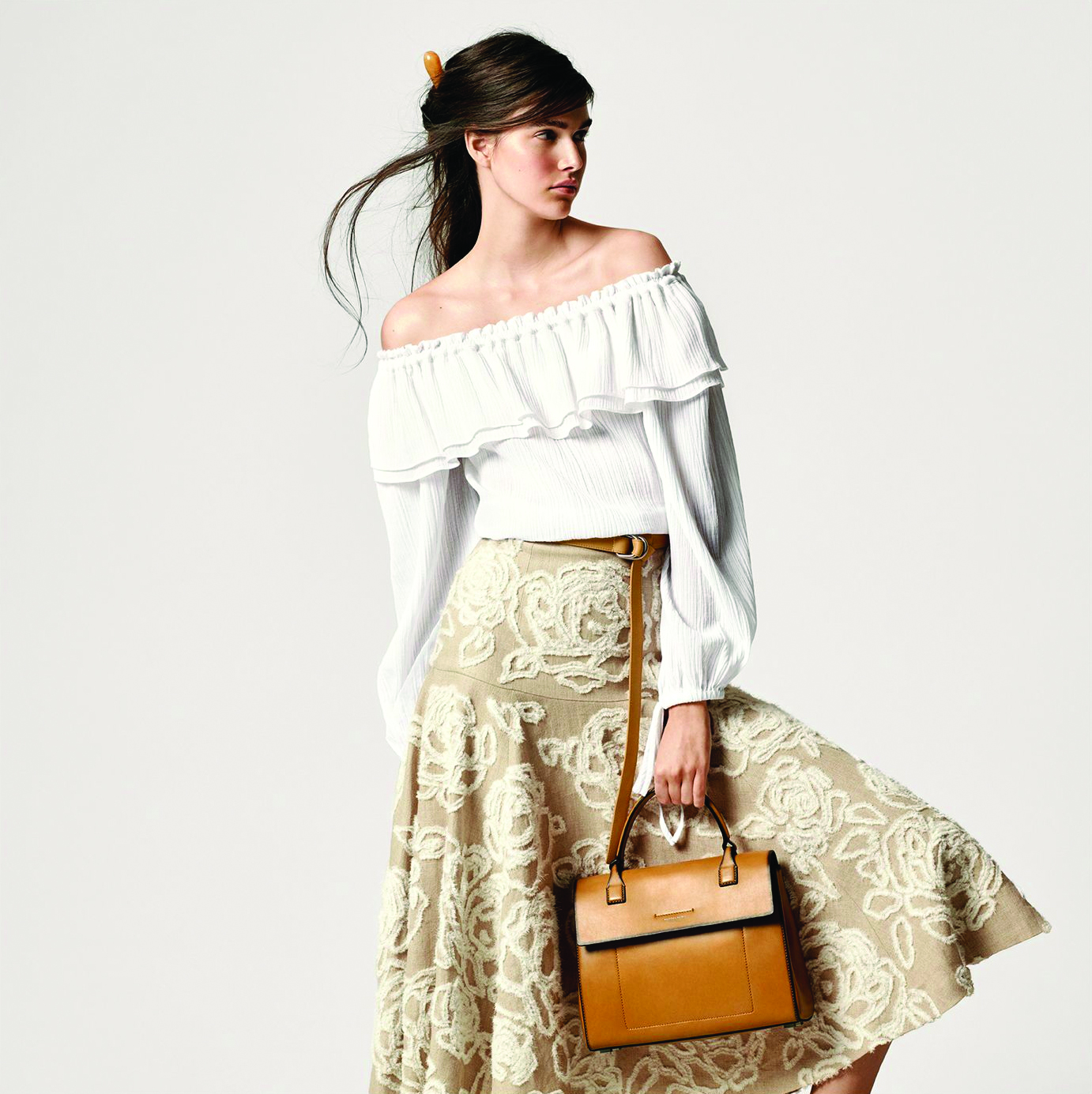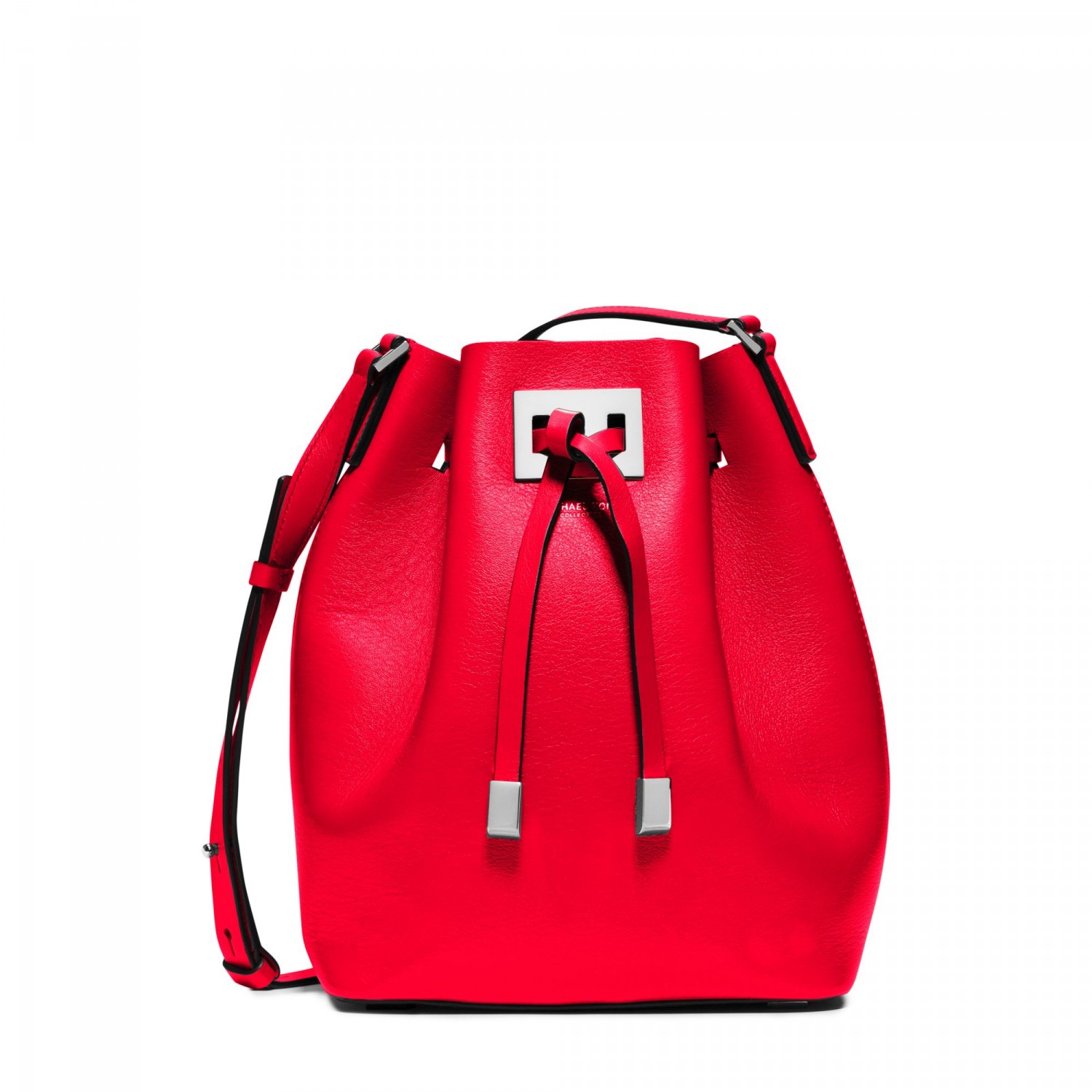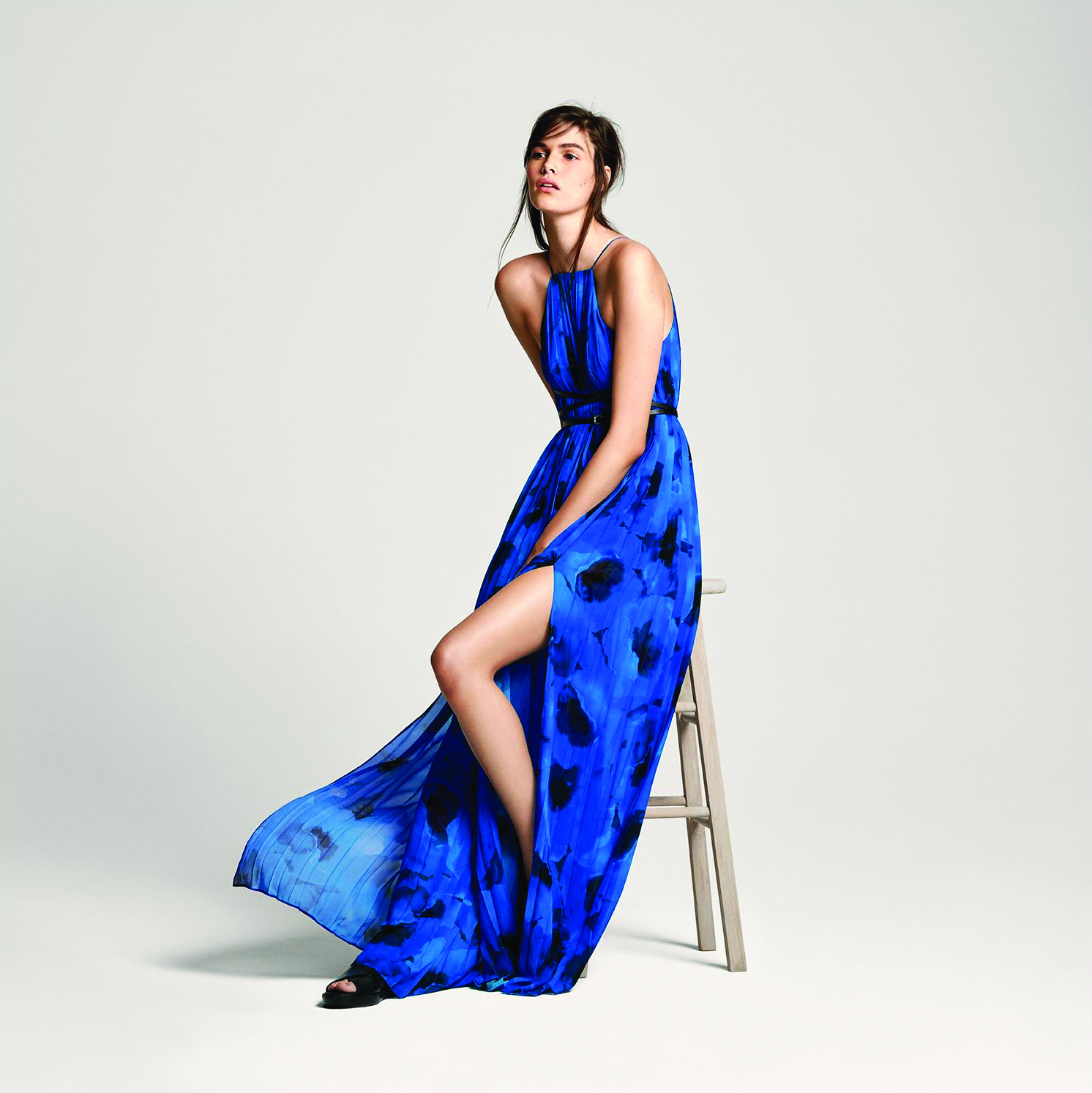 The global brand Michael Kors embodies a sporty, jet-set aesthetic with deluxe clothing and sought-after accessories, with their exclusive women's collection offering unparalleled opulence at a reasonable price point. The designer's spring/summer 2016 collections convey the essence of the early renaissance with loose, layered blouses, stand-out belts, and iron-clad studded details. In line with the season's trends, suede jackets color-blocked to perfection and multi-layered dresses take on a modern day gypsy vibe. The collection epitomizes "earthy elegance" with light, airy looks adorned with watercolor florals and all the soft frills to match. Draping leather satchels take on a bohemian quality and pair effortlessly with seamless silhouettes, all in the name of MK.
Louis Vuitton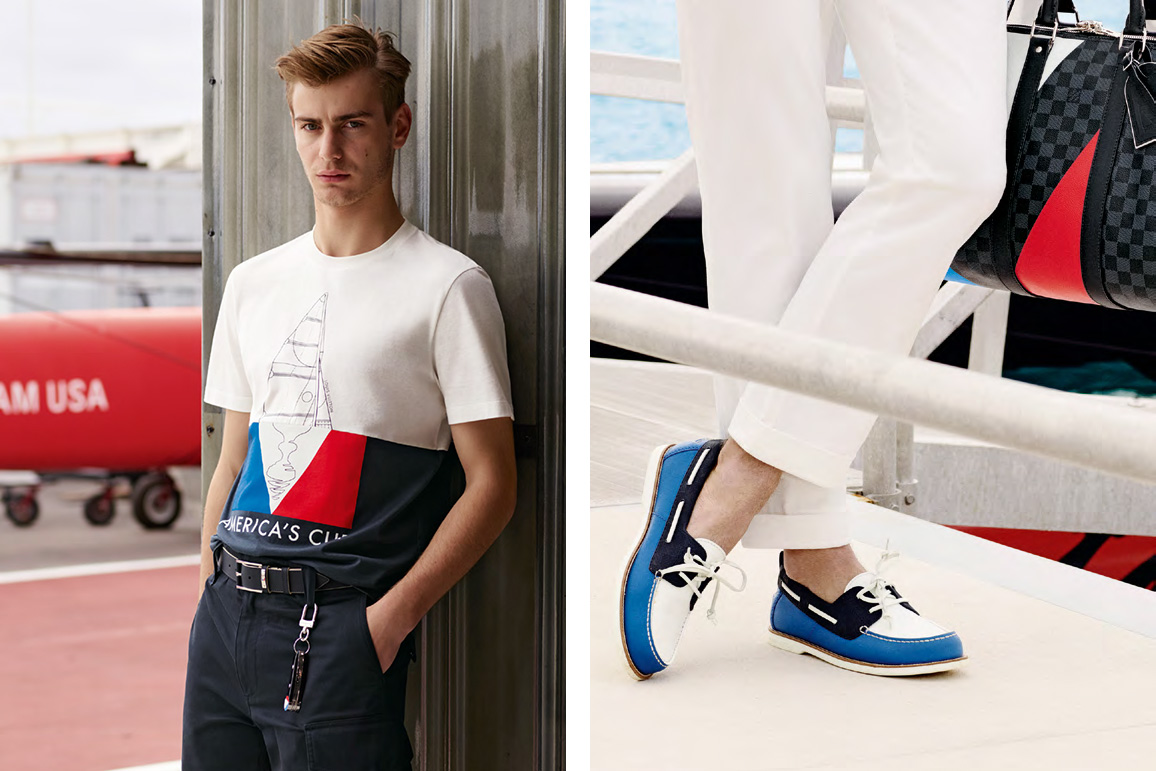 The unrivaled fashion house, Louis Vuitton, settles for nothing short of perfection — especially when it comes to typifying their own personal monogram. Most notable is the house's pristine luggage collection, which has remained a classic since its creation in 1854. The house and America's Cup, bonding over their simultaneous love for travel, have introduced an exclusive collection in honor of the 2017 fleet race regattas. Sharp windbreakers, neoprene sneakers, cargo shorts, quilted gilets, and sleek turtlenecks round out the savvy, seafaring line. The collection also features two regatta travel bags that are must-haves for avid jetsetters. In masculine damier cobalt canvas, the bags feature the Gaston-Louis Vuitton logo in blue, red, and white multi-color and are undeniably sophisticated — even while being stowed away in the overhead bin.
Tom Ford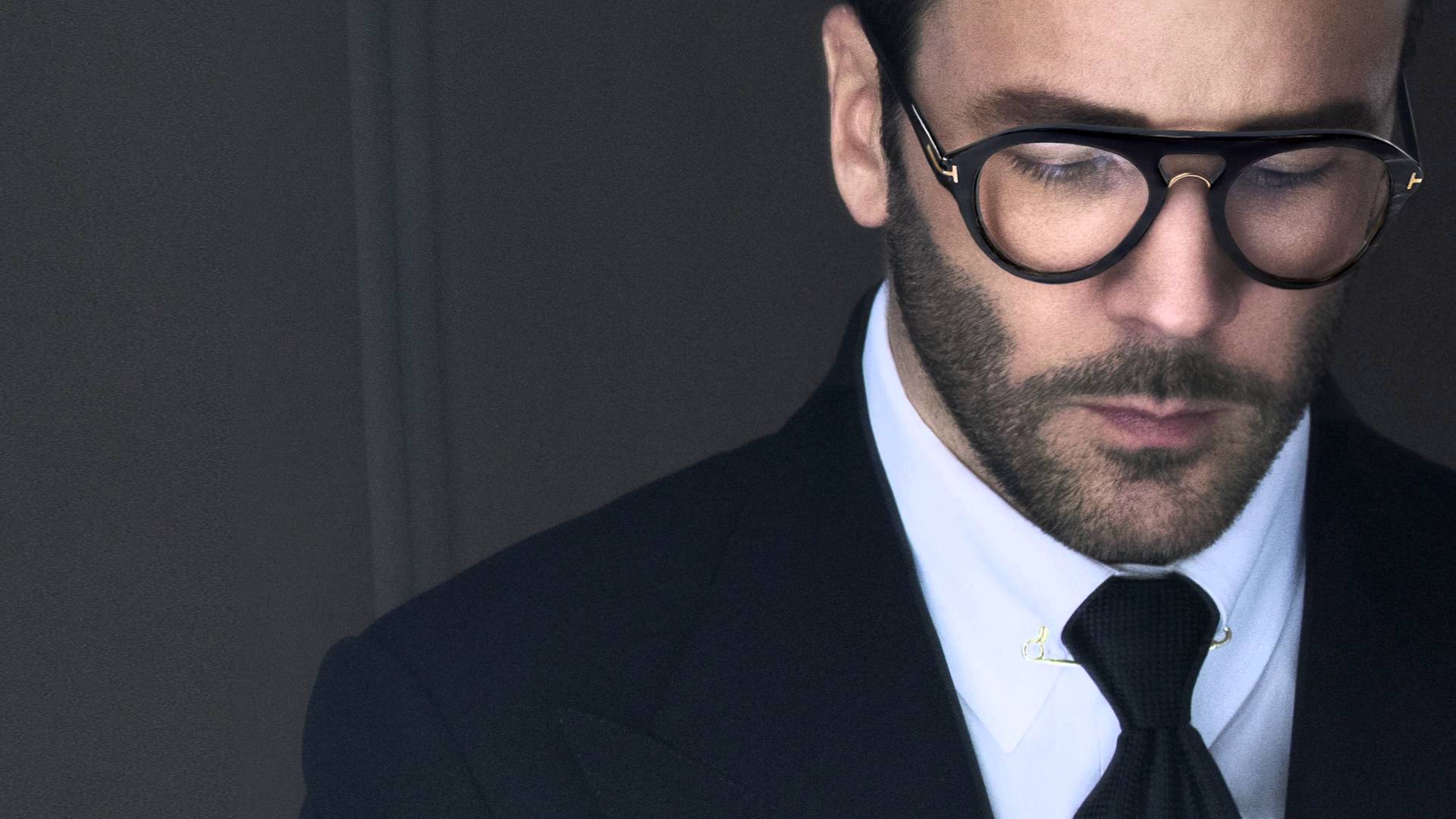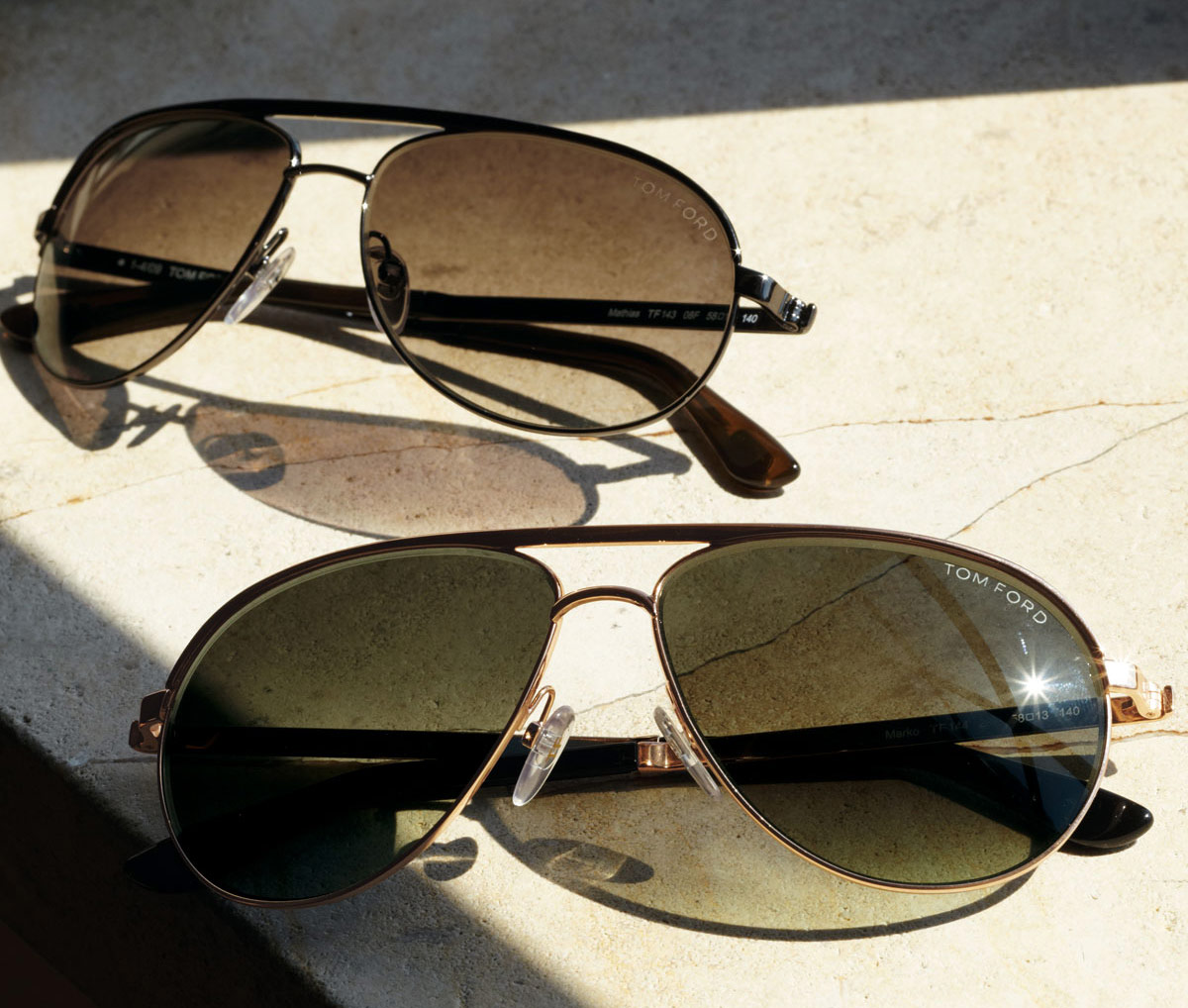 Tom Ford launched his eponymous accessories line in 2006 and continues to manufacture sought-after leather goods, jewelry, and shoes for charmingly-sophisticated males, with dress shirts and designer denim to complement the looks. The men's spring/summer 2016 collection features dark alligator and metallic calf-leather card holders and bi-fold wallets, casual Cambridge sneakers, as well as sleek, lace-up dress shoes. Renowned T-buckle belts in luxurious leather are a reinterpretation of the classic and complement ever-so-dapper pocket watch chains. Apart from the collection, sunglasses in a variety of styles take us sky-high with enthusiasm. Signature aviators and wayfarers comprise the trendiest pieces in the men's shade collection. Truly, the line features the impeccable little additions to complete any man's signature look.
Hugo Boss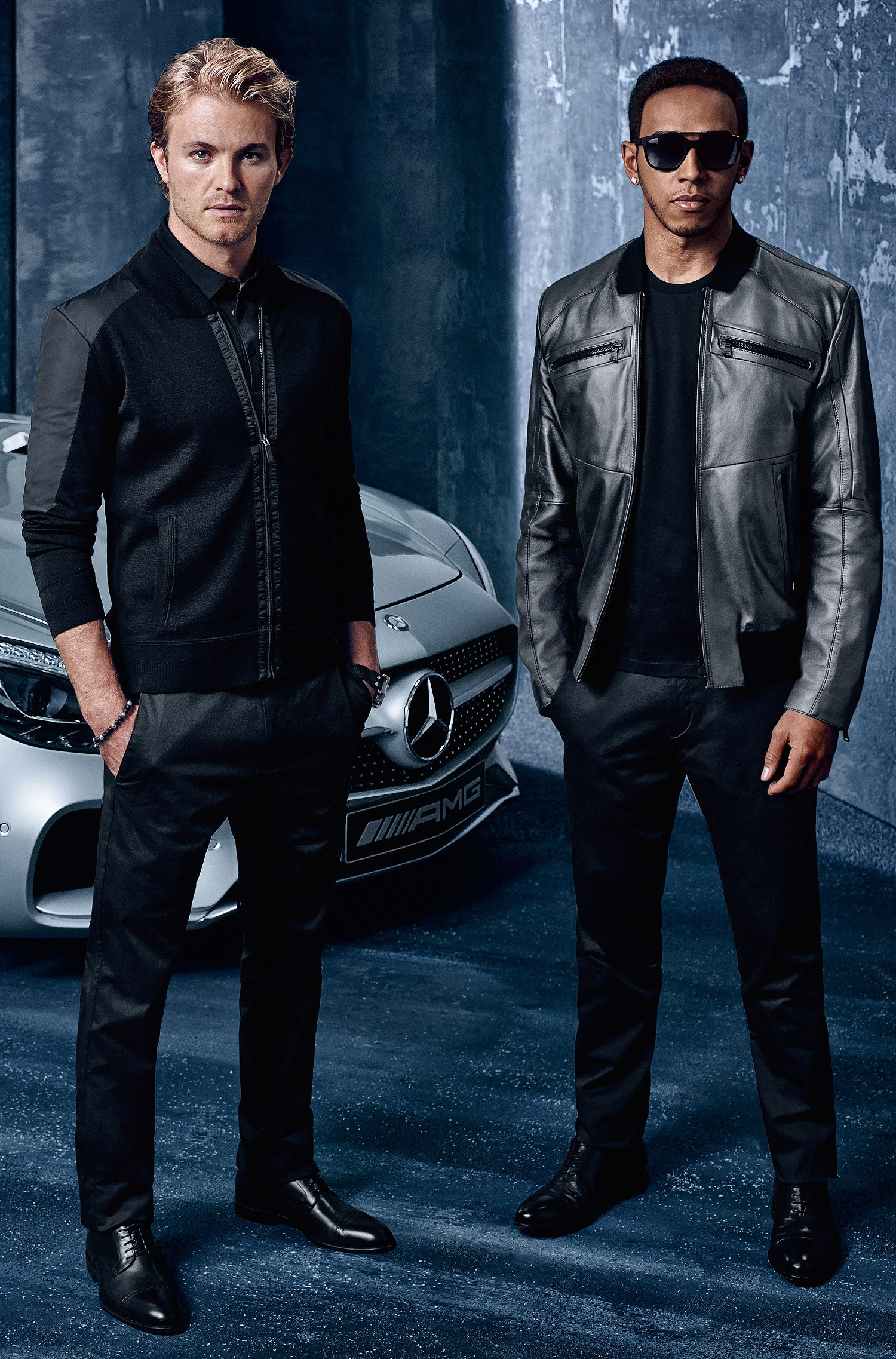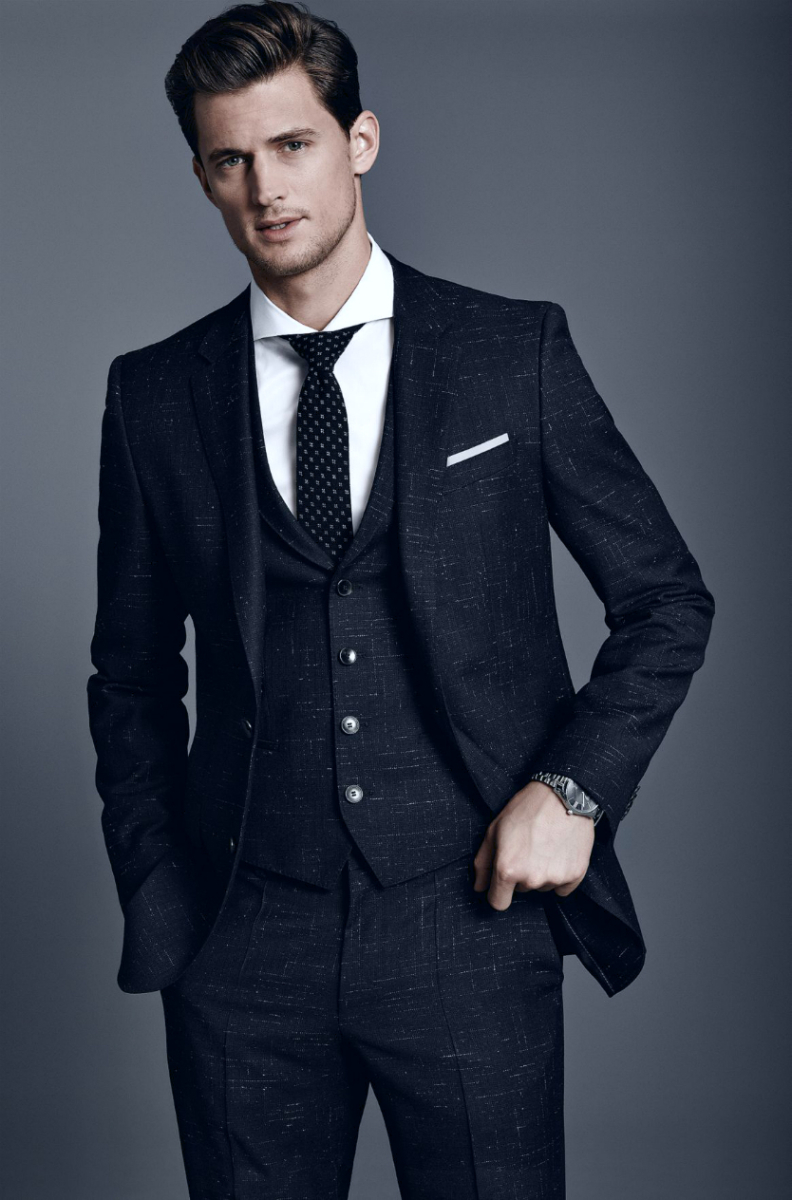 The German brand Hugo Boss began in 1924 with a focus on manufacturing readymade men's suits. Later, fragrances were introduced, and now exists a global clothing and accessories fashion house as part of BOSS, BOSS Orange, BOSS Green, and HUGO. The brand most recently released a Boss for Mercedes-Benz collection with Mercedes AMG Petronas team racing drivers Lewis Hamilton and Nico Rosberg as the faces of the campaign. The six-piece, sophisticated, jet-black line warrants modest street style on and off the race track. Smooth leather and trim cuts give racers a little extra momentum. Jackets of lambskin, nylon, and textured cotton layer well over soft, breathable t-shirts and polos. Lustrous black calfskin sneakers finish off the line with ease. Ideal for the exceedingly debonair male, the collection is urban and sporty, yet refined.