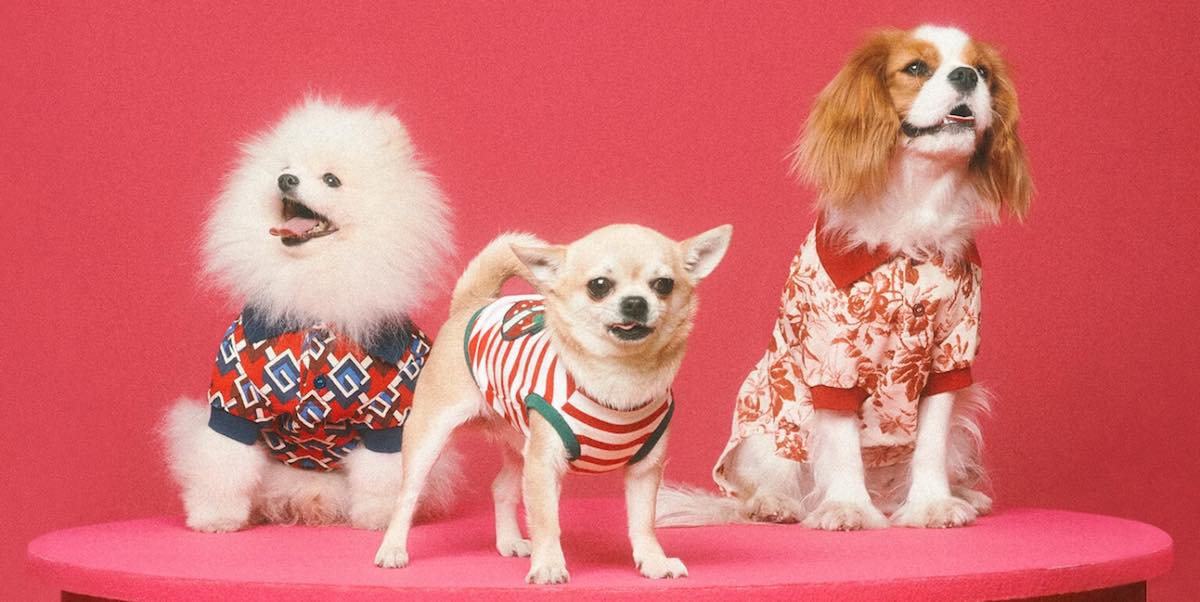 For many people, pets are more than just animals, more than just furry companions—they are family. Cats and dogs can be a constant source of joy for their owners, cheering them up on dreary days with unconditional love and loyalty. Because pets can become such an integral part of people's lives, some pet owners purchase only the finest products for their dog or cat, shelling out considerable sums of money to pamper and spoil them. For customers who idolize their beloved pooch or adore their favorite feline, Gucci has just released a stunning new collection of clothing, accessories, and homeware, specially designed for the world's poshest pets.
The collection is geared toward pet owners who want to accessorize their chic corgi or indulge their fashionable feline, making their one-of-a-kind pet look runway ready. With the release of this pet fashion line, Gucci has helped fuel a rising trend among the world's elite fashion houses. Brands like St. Laurent, Versace, Prada, and others have also taken the lead in supplying well-to-do animal lovers with ultra-luxe accessories so that they can treat their beloved pet like royalty.
Clothes and Accessories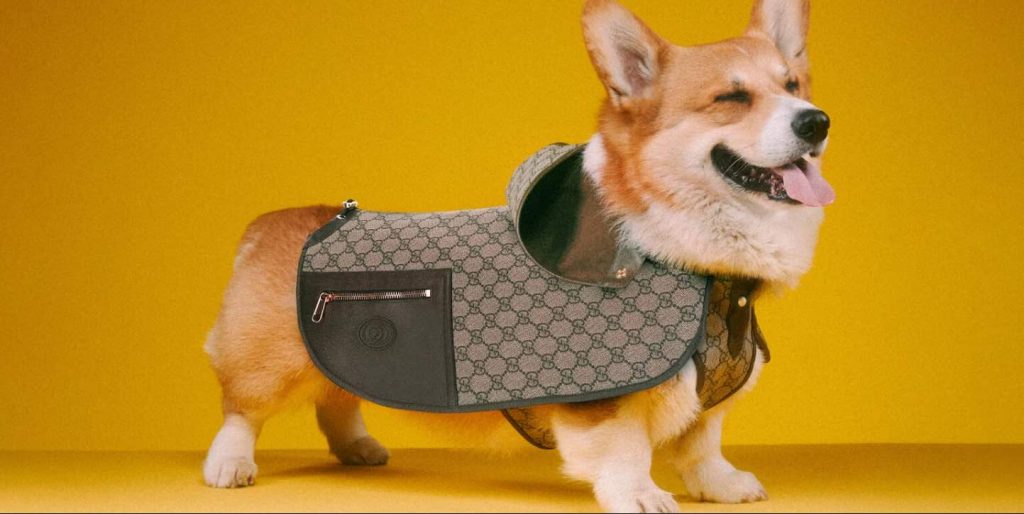 Luxurious leashes. Stylish sweaters. Exquisite accessories. These are just some of the haute highlights from the Gucci Pet Collection, which can be purchased both in select stores and online. Each of these high-end outfits and accessories are manufactured with the same sumptuous fabrics and same casually elegant designs that made Gucci a world-famous brand. For example, collars from this collection come embellished with Gucci's iconic logo, and the variety of patterns, colors, and textures available means that pet owners can choose one that fits their pet's unique personality. The fabrics used in these accessories are animal-free, sustainable, and not to mention, gorgeous, meaning that your pet can look chic with minimal environmental impact. Each article contains handcrafted elements, produced in Italy, and some items, such as the waste bag holders, include bespoke options for a truly special pet.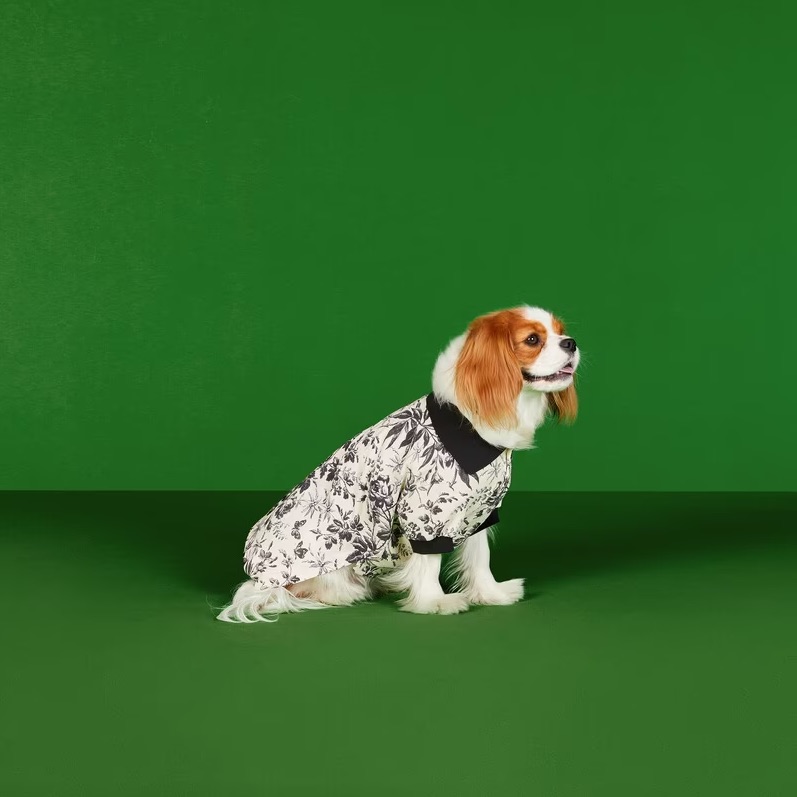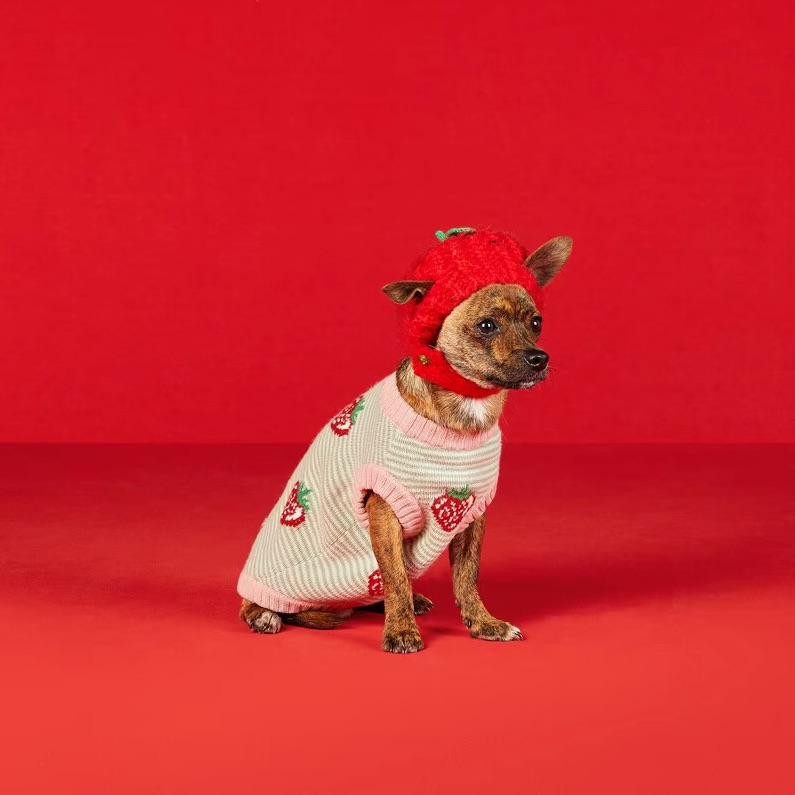 No privileged pooch should ever walk out the door without sporting a snazzy outfit to turn heads and draw admiration from those passing by. The Pet GG Coat is the perfect option for a cuddly canine with a ritzy, regal and glamorous personality. A signature piece from the Gucci Pet Collection, this canvas coat comes in the brand's iconic beige and ebony color scheme. The charming hoodie, subtle studded detailing, and adorable zip pockets are bound to make any dog the center of attention during a walk through town. Gucci has also released a slate of stylish sweaters, with patterns ranging from bright and colorful to demure and sophisticated, so that your dog can dress for any occasion. Clever, cute, and timeless, these outfits will turn an adorable pooch into a style icon, attracting the attention they deserve.
Homeware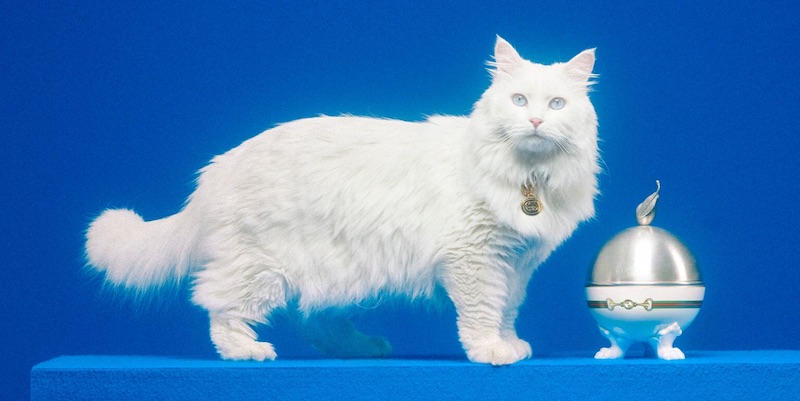 Gucci has also produced a line of homeware to elevate and accentuate your pet's cozy lifestyle. Porcelain pet bowls, emblazoned with the brand's logo and storied herbarium print, stand out as must-have items, while the collection's stunning array of pet beds, upholstered in brilliant geometric and floral patterns, appear fit for a prince or princess. Gucci's line of serving dishes, made with pristine porcelain, pairs seamlessly with the collection's sophisticated selection of brass dish covers. As part of this new offering, Gucci can also create personalized greeting cards decorated with pictures of your pet so that they can be the star attraction of your next party invitation or your annual Christmas card.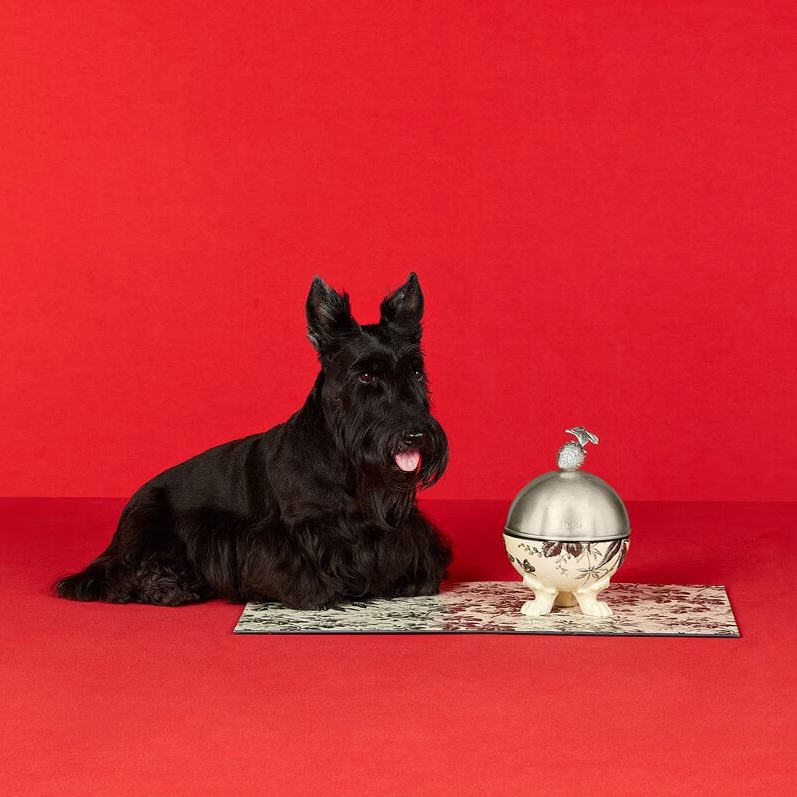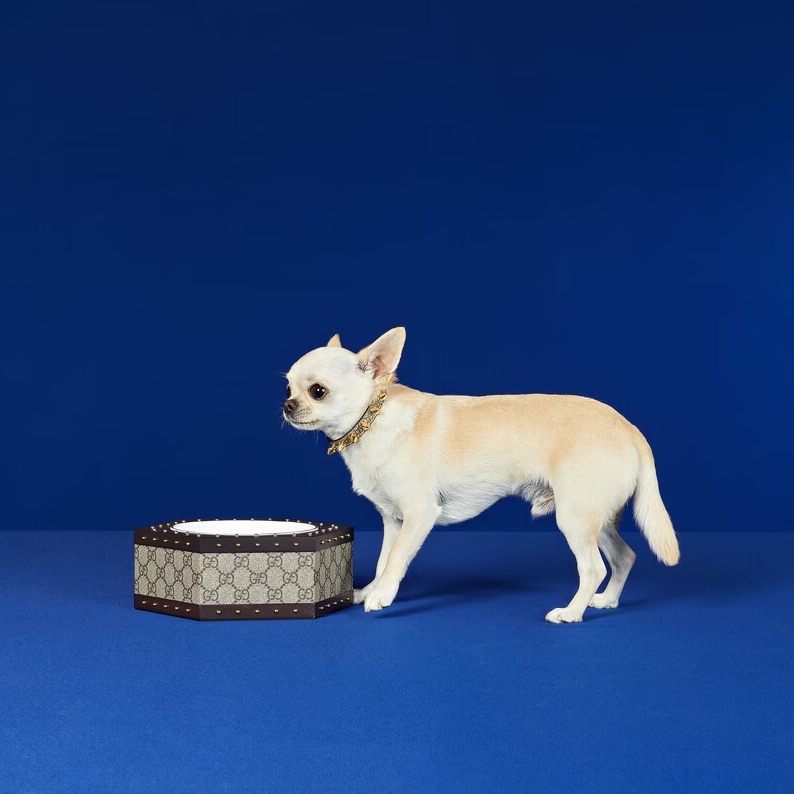 Gucci has, once again, forged new paths in the luxury market, expanding the company's creativity and craftsmanship into the pet fashion industry. With adorable designs, iconic quality, and luxe details, the Gucci Pet Collection stands out for its simple elegance and customizable charm, providing your pet with homeware and clothing that complements their lavish lifestyle.