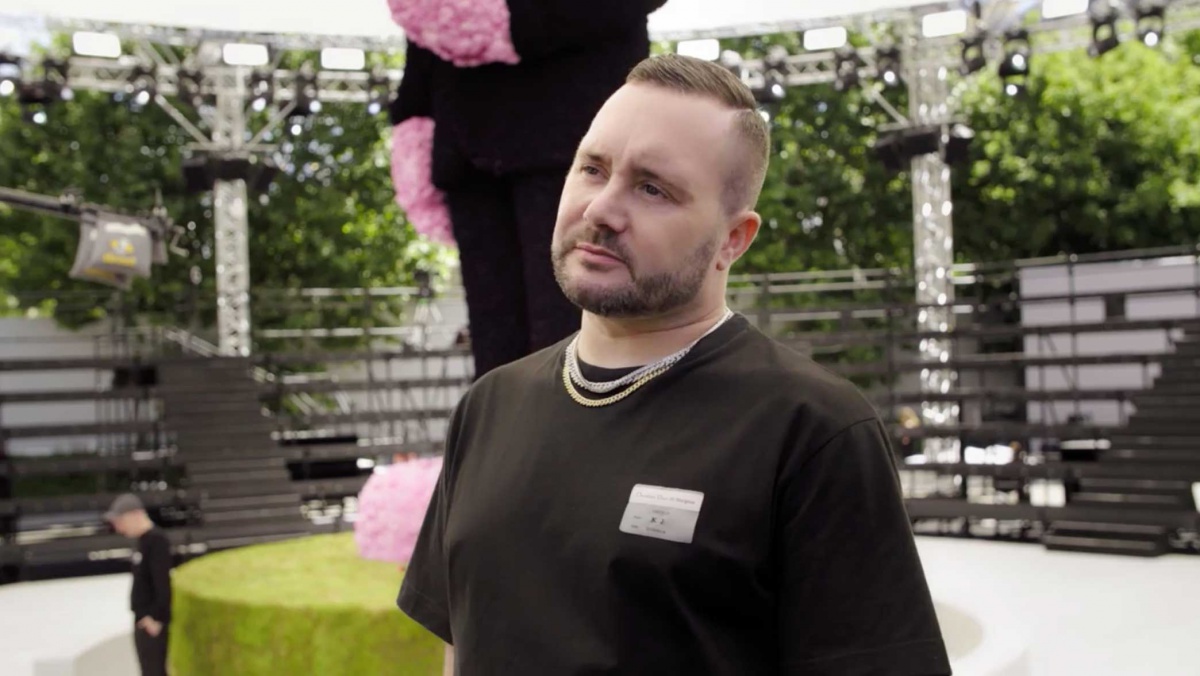 The haute couture pre-fall market is in full effect as fashion houses offer a glimpse into the future of their designs. These pre-fall shows have always been geared towards women's high-fashion, until now. Kim Jones, artistic director of Dior menswear, has set out to bring menswear onto a bigger stage. In a bold move, Jones and the Dior team presented his newest creations in a first-ever pre-fall 2019 show on a Tokyo catwalk on Nov. 30. Menswear has, in the past, only been shown twice a year in January and June for the Autumn/Winter and Spring/Summer design launches.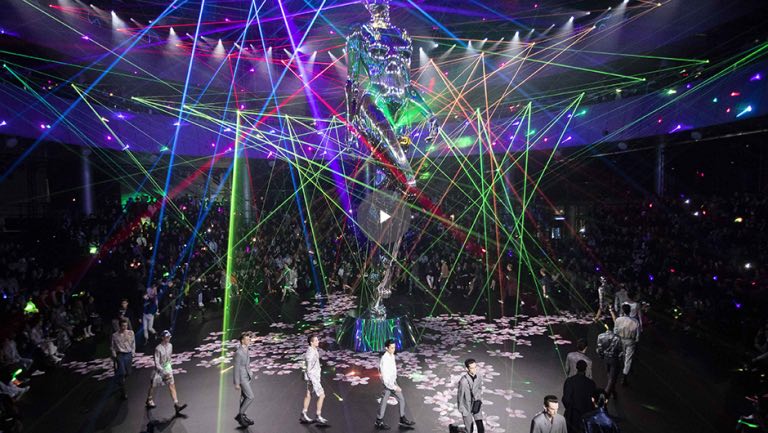 This isn't the first time Jones deviated from the norm. The former style director of Louis Vuitton menswear transformed the beloved line of Monogram and Damier canvases to include new designs and colorways.
Tokyo was the ideal location for the launch as there is a deep connection to the brand's aesthetic and to the house's founder, Christian Dior. "The brand is brilliant, but it was a little quiet," explains Jones of the decision to turn pre-fall into a full-blown extravaganza to Vogue. "[This show was] just to say, 'Hey, we're really here!' And to show we're doing it with conviction. Tokyo was loved by Mr. Dior very much; he referenced Japan a lot, he visited Japan a lot. I love Japan, he loved Japan, it seemed the perfect place to start."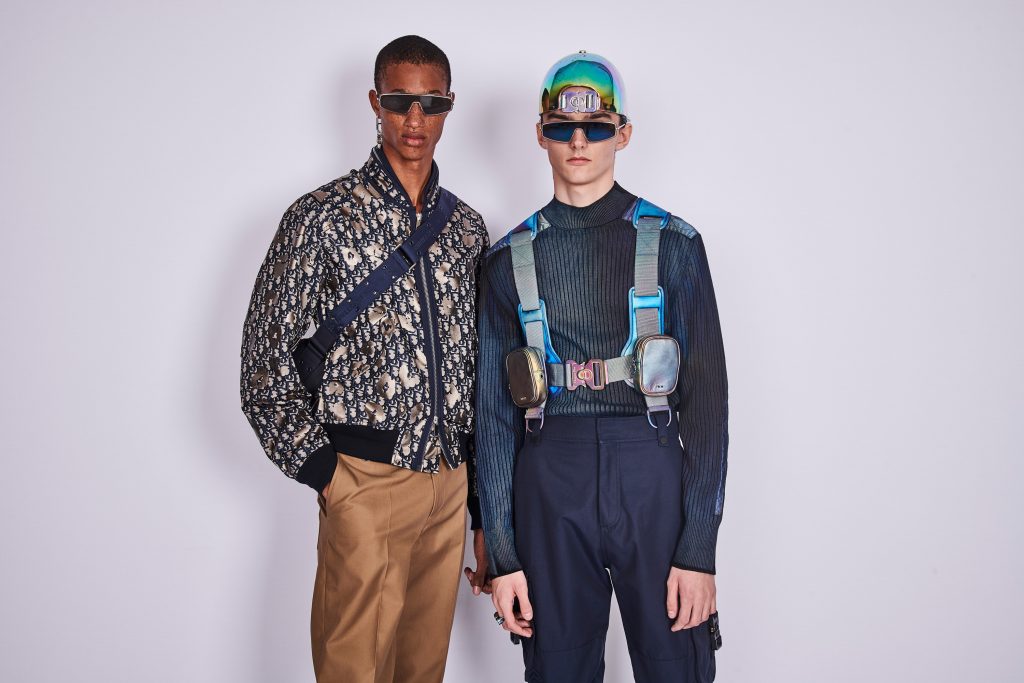 To 'respect the codes' of Dior while drawing on the hypermodern reality of Japanese culture today, Jones has taken his second collection for the brand in an elegant direction by blending advanced technologies mixed with traditional techniques, using cherry blossom prints and houndstooth fabrics, adorning blazers, baseball caps and shoes with metallization. Silver dominates the futuristic looks where heavily-buckled pieces are worn alongside a palette of pearl grays and metallicized furs and leathers.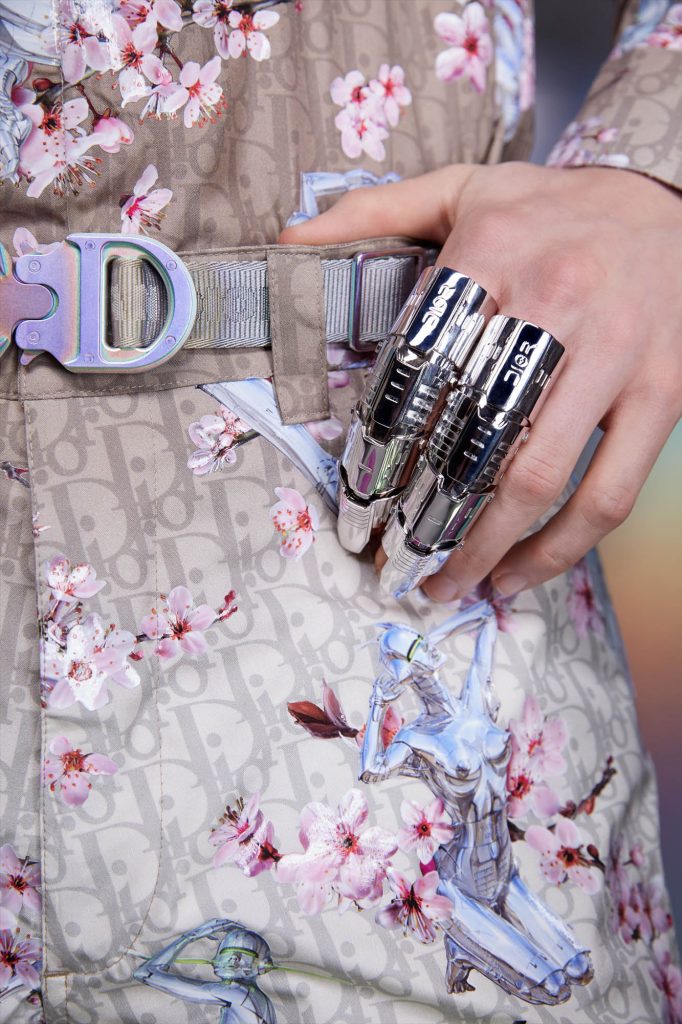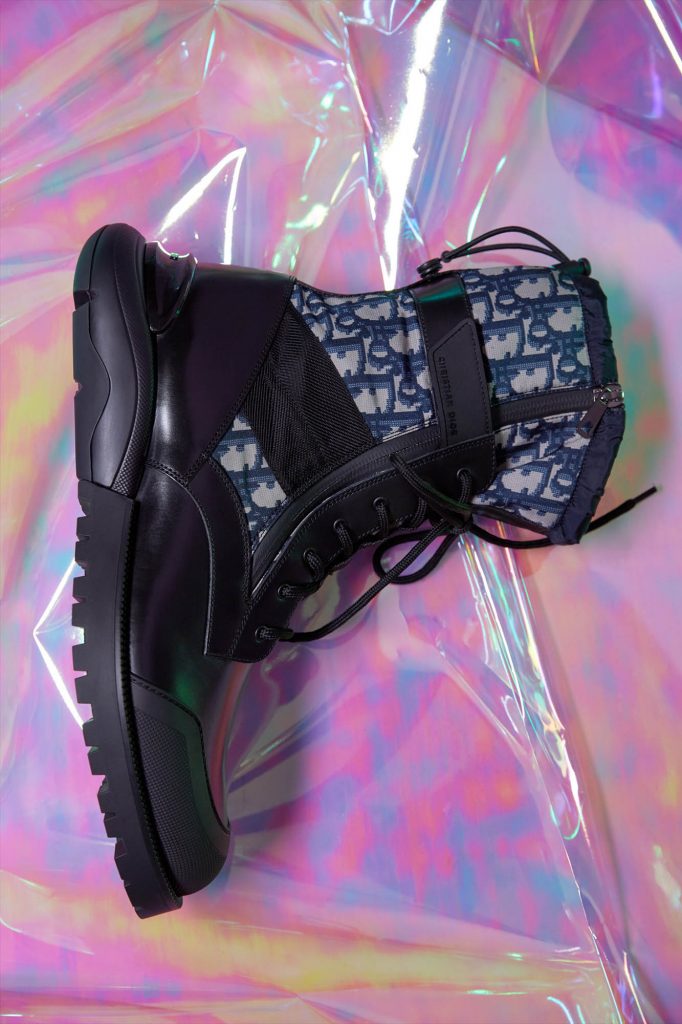 "Tailoring is streamlined and utilitarian, drawing on the idea of uniforms but eschewing uniformity," as describe on the Dior website.
Collaborations with Japanese illustrator and sculptor Hajime Sorayama and jewelry designer Yoon Ahn elevated the show to extreme heights as Soroyama's 39-foot lustrous sexy robot was the centerpiece of the stage, and Ahn's industrial-inspired jewelry, specifically the Android Ring, became one of the most discussed elements in the media.
Loyal followers of the house of Dior, including David Beckham, Bella Hadid and Kate Moss, among many other celebrities, attended the show wearing pieces from the line.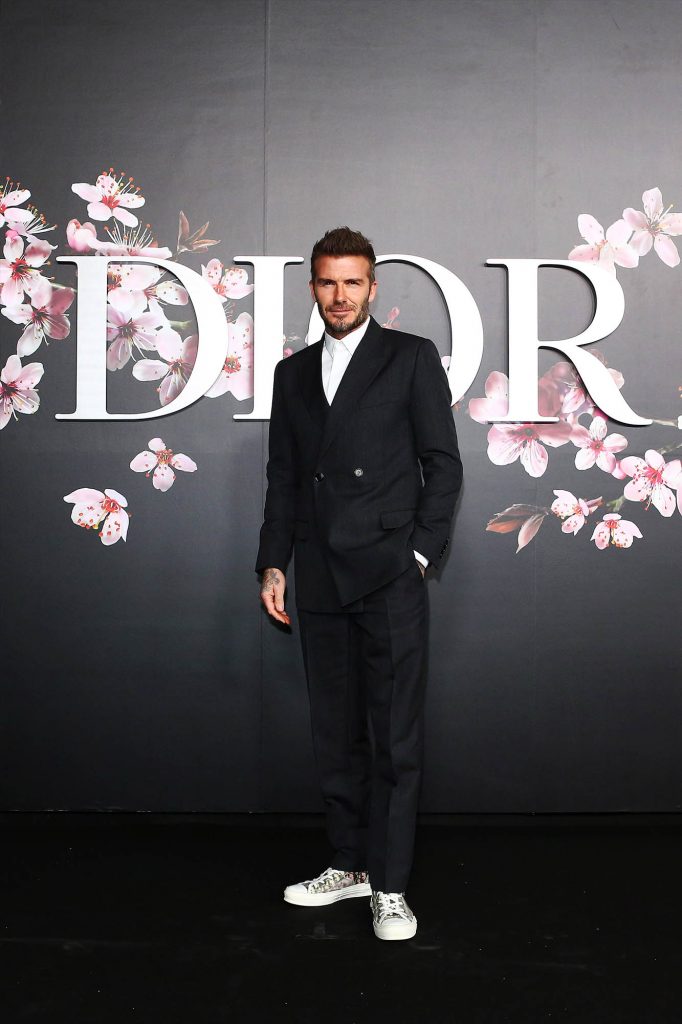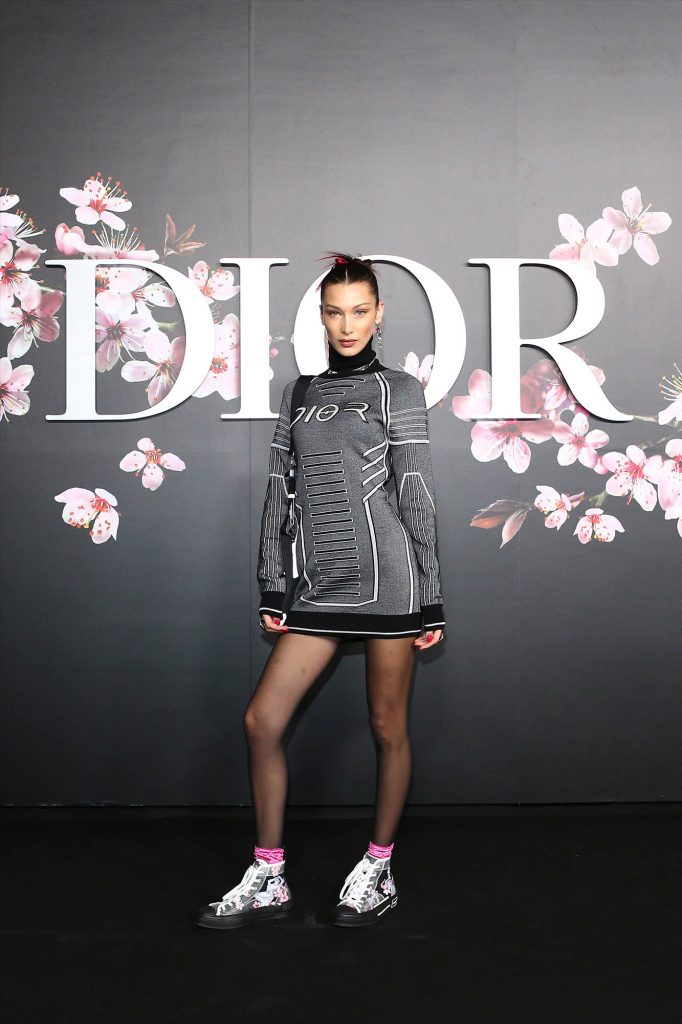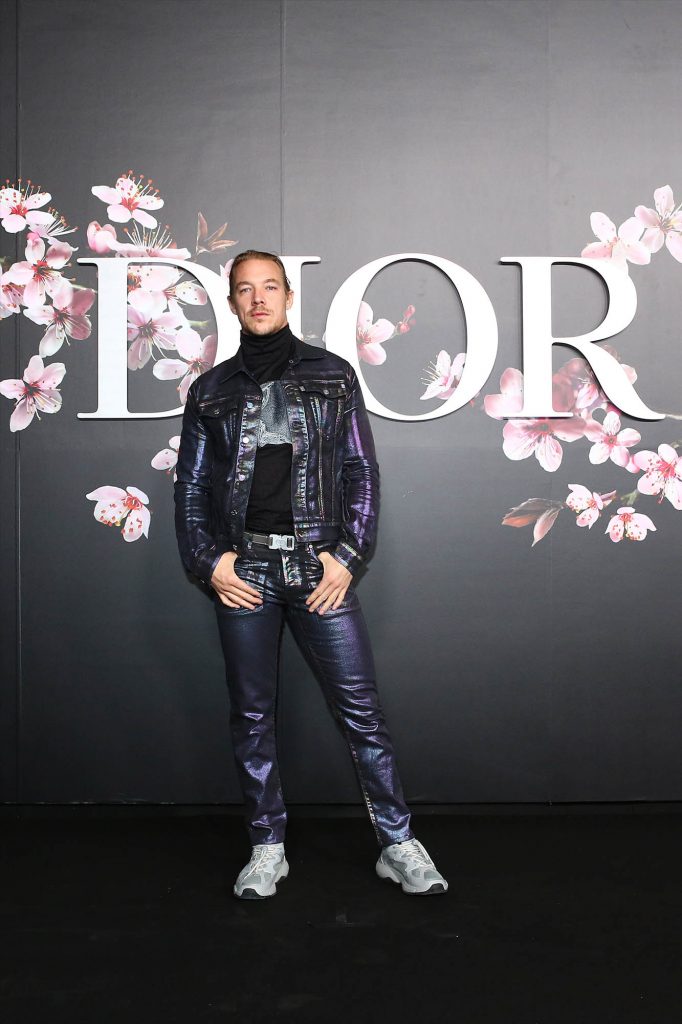 As the couture menswear industry flourishes, designers are working on ways to elevate men's fashion even further. This collection is a nod to historical tailoring and couture techniques blended with Japanese futurism. Discover the looks here.