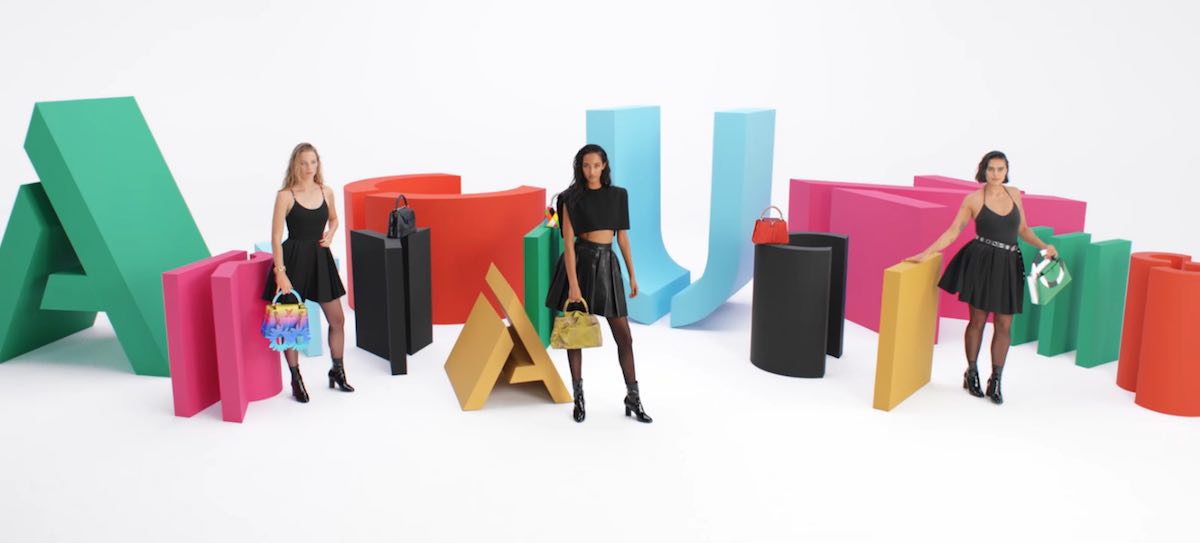 Louis Vuitton designs flawless handbags and accessories that are made to last a lifetime. Even if one doesn't live front and center in your collection forever, the handcrafted nature of them seems to keep the reputation alive. Whether it's the label's Empreinte leather or Damier Ebene canvas, the polished monogram is a signature in the world of designer handbags. Last fall, the iconic Parisian atelier announced its notable collaboration with six artists who worked diligently to curate a striking line of art nouveau bags.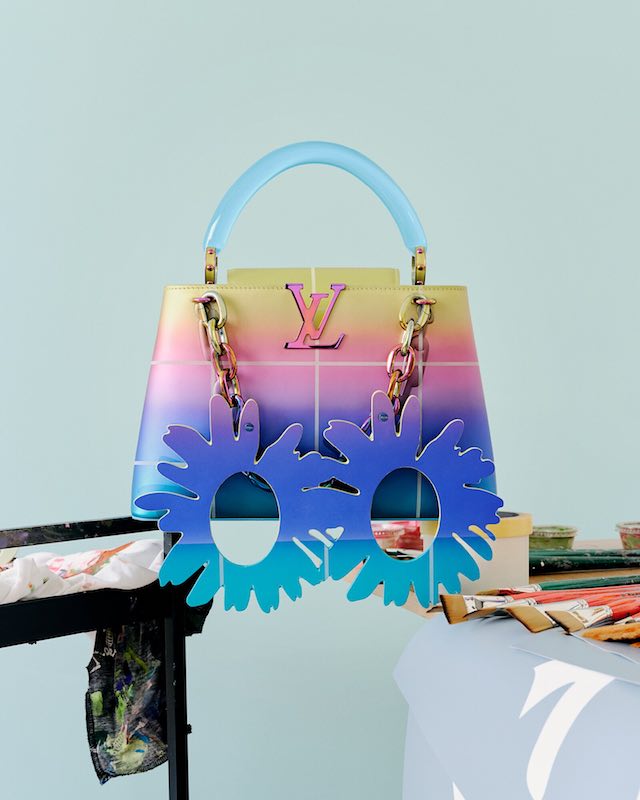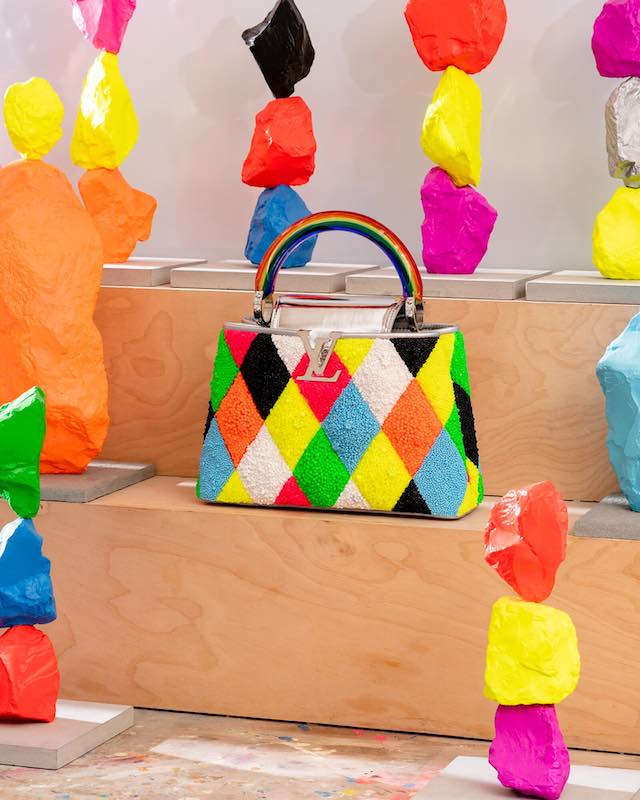 Named after Rue Neuve des Capucines in Paris where Louis Vuitton opened his first store in 1854, the 'Artycapucines' collection brings mastery and flair to the label. Rooted in historical nuances and modern design, this quiet Parisian street has rich architecture clad with beautiful statement doors and arched facades that reiterate simplistic, French allure. Similar to the street, the collection brings a hint of character to your closet – apart from just the notable LV monogram.
In the fourth edition of the sought-after launch, this collaboration involves six artists who have elegantly reimagined snapshots of art. The notable names include Amélie Bertrand, Daniel Buren, Peter Marino, Park Seo-Bo, Ugo Rondinone, and Kennedy Yanko.
Made to evoke a sense of playfulness, Amélie Bertrand's bag from the line is inspired by the atmosphere of summer nightlife with its bold monochromatic hues and reflective chain hardware. Almost sunburst-inspired attachments play into the bold aquatic feel. (It even glows in the dark to enliven your own warm-weather nights.)
Paying homage to circus clowns and colorful rainbow motifs, Swiss artist Ugo Rondinone uses an argyle pattern made out of 15,000 beads on soft leatherwork to create his colorful masterpiece. It's finished with a translucent resin handle that's arched shape mimics that of a rainbow.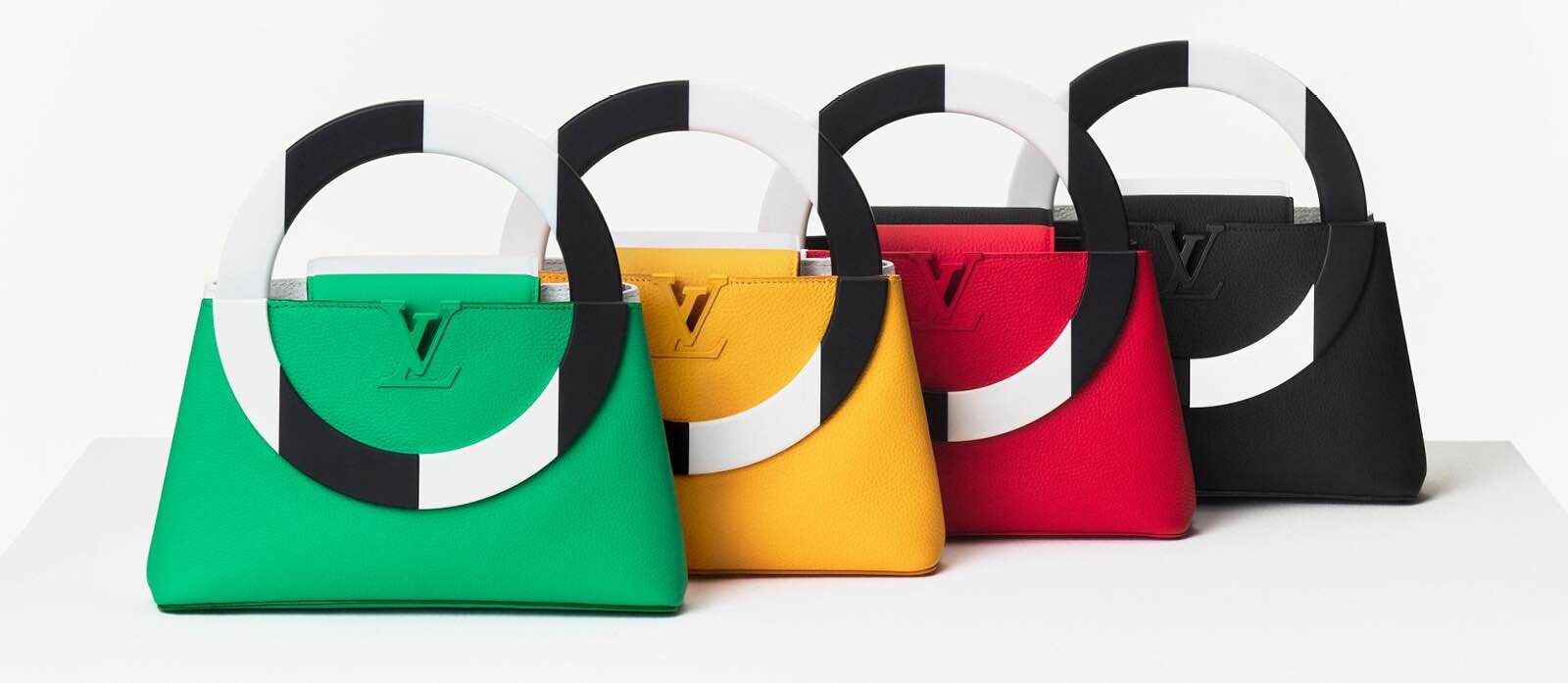 Reimagined by an eclectic vintage trunk, Peter Marino uses all black leather in this bag's interpretation and decorates it with studs. Matching blacktone hardware enhances the moody appeal. Similarly, a bold pairing of black and white bring to life Daniel Buren's bag that incorporates a fascinating 'double design' concept to reiterate the illusion of simple geometric shapes on a calf leather silhouette.
A renowned Korean artist, Park Seo-Bo uses his experiences in nature to inspire his handbag for the line. Based on an original painting from his Écriture art series, this version has a 3D rubber injection that is similar to a painting's brushstroke effect.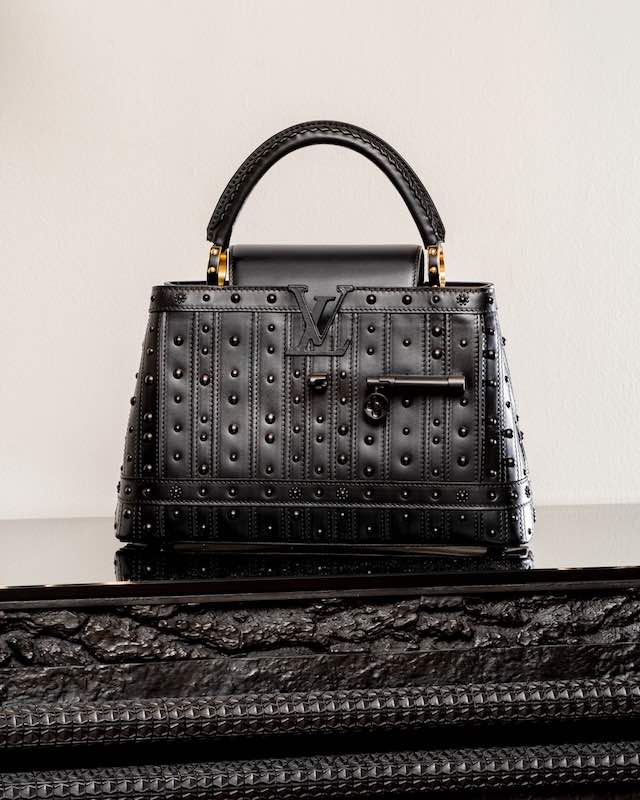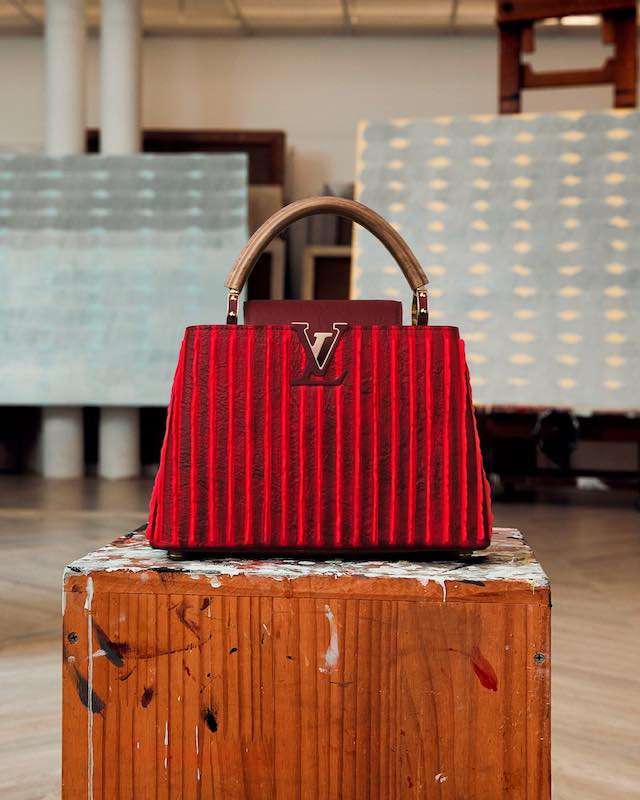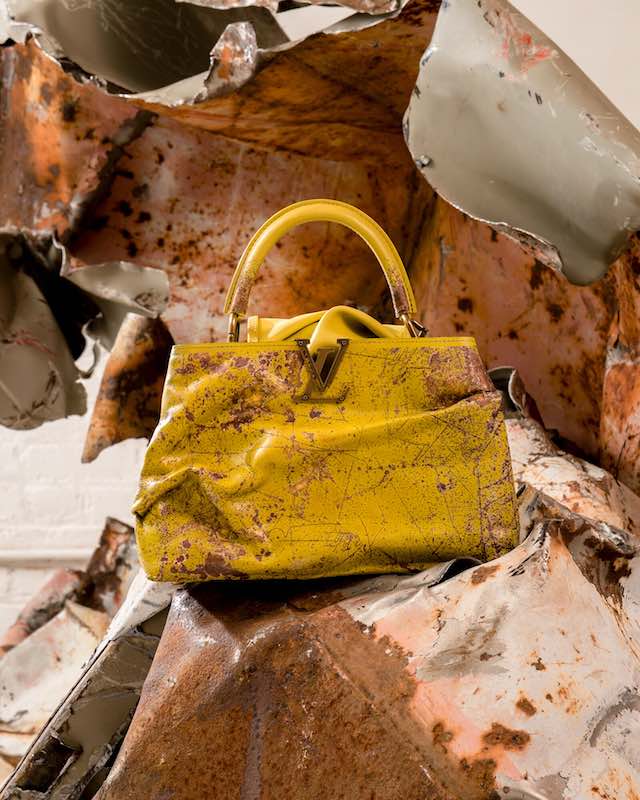 Kennedy Yanko uses sculptural influence to create the final bag in the line – a visual masterpiece that lands somewhere between a geographical artifact and an earth-toned marvel. Remove its leather handle to transform it into a clutch or attach its strap to the hidden envelope pocket for a hands-free design.
Each Artycapucine from the collection comes in limited numbers of 200. Purchase your favorite on Louis Vuitton's online atelier.