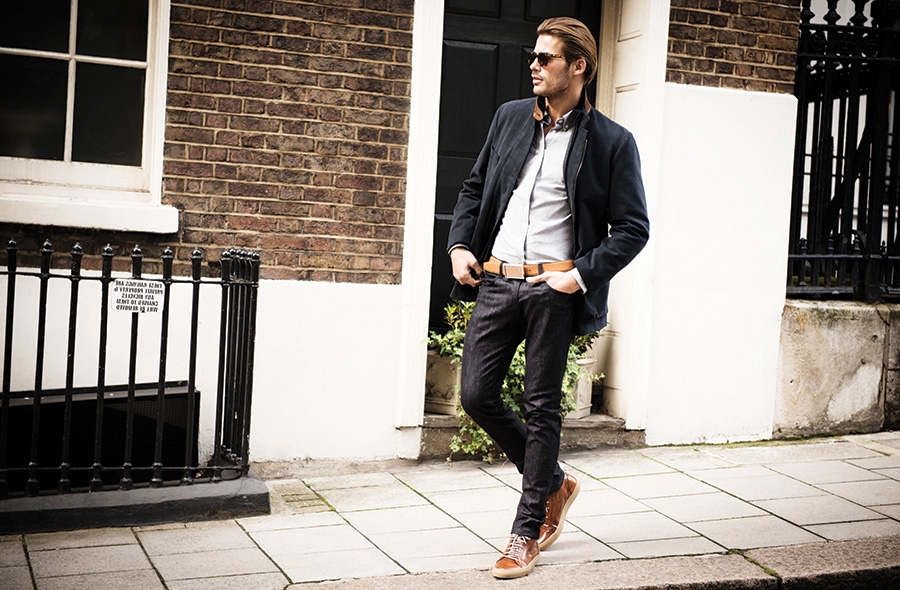 When two long-time friends share a passion for craftsmanship and a willingness to travel the globe in pursuit of quality, and then they join forces to create a menswear brand, you can be sure the resulting collection will be something extraordinary.
That's the heritage of Haxby Collective, a new name in luxury menswear designed to bridge the gap between classic and contemporary.
Michael Dow, a trained leathercrafter and Timothy White, also a leathersmith and a silversmith, as well, traveled the globe for two years to find the best craftsmen and finest materials to create a new menswear brand that would offer luxury without compromise. They journeyed from Los Angeles to London, Switzerland, Italy and Japan, and the result of their travels and brilliant collaboration is their limited-edition, debut collection which offers a hint of great things to come.
Take Haxby's denim collection, for example. It's fashioned of denim from the world's best denim mills in Japan and Italy, and Haxby's LA-based design team oversees the cutting and sewing of every pair of jeans.
Each pair is designed with phenomenal attention to detail and fit and is finished with 24K gold-plated zippers, buttons and rivets.
The eyewear in Haxby's debut collection is handcrafted at the iconic Masunaga Optical factory in Fukui, Japan. Each pair, which features either a 24K yellow or white gold inlay, blends precise Japanese craftsmanship with classic British design and takes a full 200 manual steps to create.
Dow and White turned to Italian craftsmanship to create their line of contemporary footwear. The high top, mid top and low top sneakers in Haxby's debut line are handmade by artisans in Montegranaro. Each pair is made of luxurious cordovan leather and carefully buffed by hand. Going far beyond your typical casualwear, these sneakers are designed to become a statement piece and destined to become a favored choice of men who wear them.
Each belt offered in Haxby's debut collection is truly one of a kind, crafted in Switzerland and Italy using stainless steel, hand-cast precious metals, precision-cut polished sapphire crystal and the best leathers and fabrics in the world.
This is, of course, just the beginning of what Haxby has in store. A full range of outerwear, knitwear, bags and watches is yet to come, and like Haxby Collective's debut collection, each item will feature impeccable design, stay true to the concept of quality without compromise and continue to offer men a new kind of luxury.