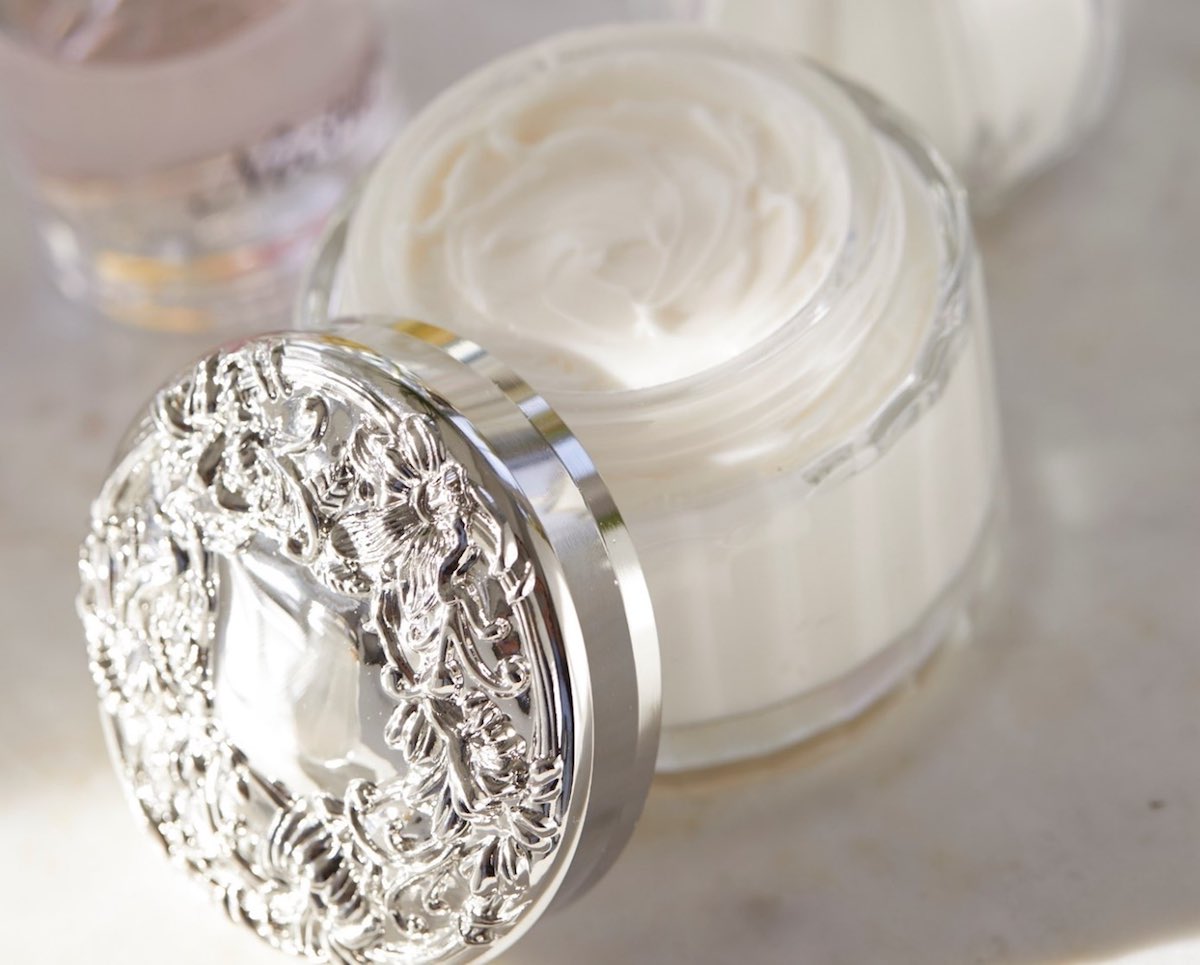 A legacy that spans decades, Lady Primrose fragrance company was founded in 1990 by scents that date back centuries. Commissioned by the famed Lanesborough Hotel in London to create luxurious fragrant amenities for their discerning guests, both the Tryst and Royal Extract perfumes launched Lady Primrose. Inspired by and created in part from archival recipes dating back to 1677 from the vaults of London and Parisian perfume houses, Tryst and Royal Extract lead the portfolio to this day. Incredibly special and beloved, the Royal Extract fragrance remained a part of the Lanesborough amenity offerings for 25 years gracing guest suites and rooms with scent infused soaps, lotions, bath gels, powders and more.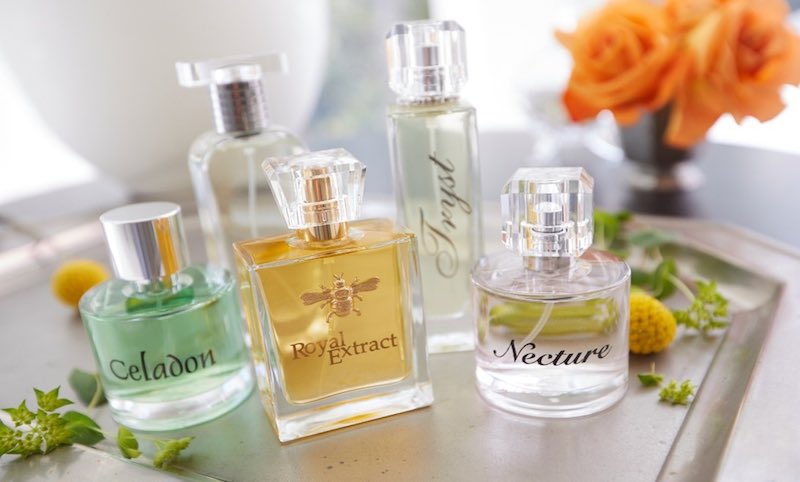 Lady Primrose has since curated lifestyle collections with scent offerings not only in Tryst and Royal Extract, but also in Momentous, Necture, Celadon as well as Blue Agave and Little Primrose. All distinct and subtle with unique profile personalities, these scents are inspired by a variety of florals, fragrant gardens, fruits, honey, precious woods, and herbs.
And like the first discovery of perfumes embraced circa 3000 BC by the Egyptians blending cinnamon with cassia bark to the first ever modern perfume produced in the 1300s blending orange blossom and thyme commissioned by Queen Elizabeth of Hungary, the legacy of fragrance continues. In this century, fragrance-loving consumers fuel a multi-billion-dollar industry of perfume as companies continually work to captivate this coveted consumer. Lady Primrose, under new ownership and relaunched by a duo-sister team, works to capture this consumer online, through fine retailer partnerships and top tier hotel and resorts around the world. By delivering unique and unforgettable fragrant collections in a regal style with an elegant and modern approach, Lady Primrose affords customers an escape and focuses in on giving them a little luxury every day. Reminiscent scents and a bit of pageantry go a long way.
As with many fragrance companies today, staying relevant is key. Nurturing longevity with fragrances ensures consumer sentiment. But fragrances that capture feelings and foster memories reign in a customer loyalty. And this is how Lady Primrose steps in brilliantly. A stay at the One&Only Palmilla in Cabo experiencing Lady Primrose's Blue Agave will prove it. Produced exclusively by Lady Primrose for the One&Only Palmilla, Blue Agave is one of our most requested, memorable scents and quite literally, is an infused part of a guests stay at this exquisitely serene resort and one of our top sellers online at ladyprimrose.com. And a visit to the iconic Stanley Korshak store in Dallas reacquaints loyal shoppers to the frequently requested Tryst and Royal Extract collections as soon as they walk in, also top sellers online.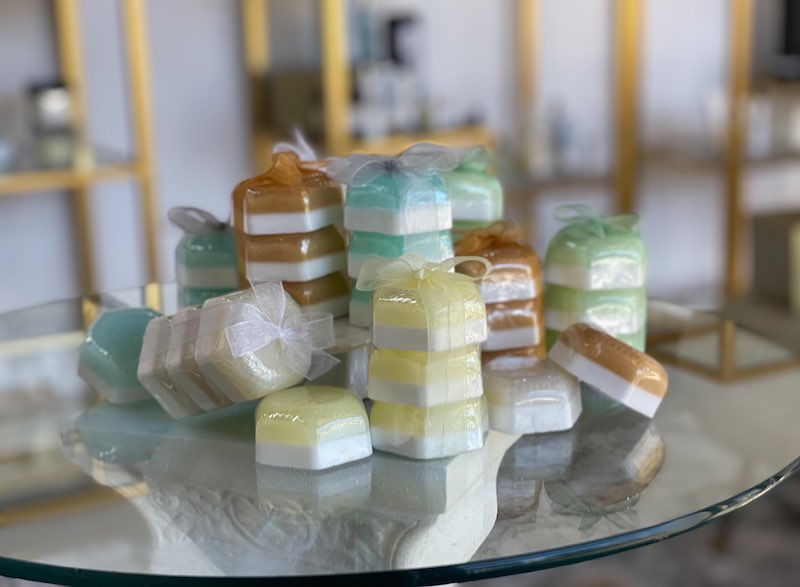 Lady Primrose fragrance collections expand beyond eau de perfume. A variety of offerings include body creams, dusting silk powders (some with sparkle) and poured cream soaps (single pour and dual pour) as well as lotions, bath gels, bath salts, hand-poured candles, room spray and oil diffusers. Lady Primrose very own candlemakers hand-pour each and every candle on site. And elegant presentation is also a hallmark of the Lady Primrose brand. Body creams are exquisitely presented in an iconic glass jar unique to Lady Primrose with elegant Victorian-era inspired glass featuring a beautiful engravable silver lid cast from replicas of Victorian antiquities. Dusting Silks are offered in an elegant (also Victorian-era inspired) glass shaker which features a beautiful silver topper that cascades and sprinkles the powder on once gently shaken.
January 2022 will welcome our new boutique laundry care line available in Tryst, Royal Extract and new scent, Primrose 1677. Also new to the lineup, a first-ever cologne, 1677, for gentlemen. And while Lady Primrose is a boutique fine fragrance company, there is a lifestyle component the new owners are looking to bring back to life. And that is the Lady Primrose Tea Room. Calls to the corporate office still come in to this day requesting reservations for afternoon tea.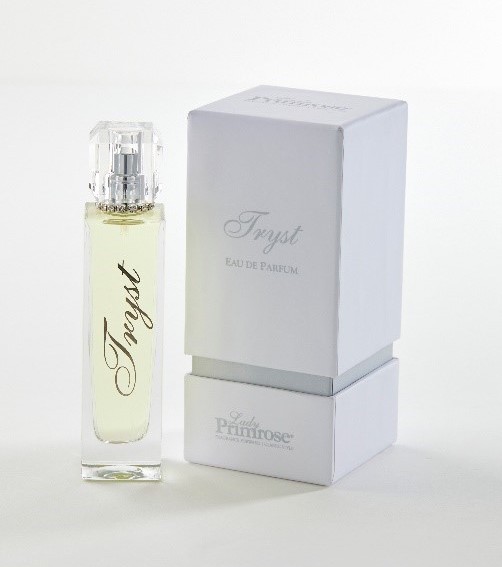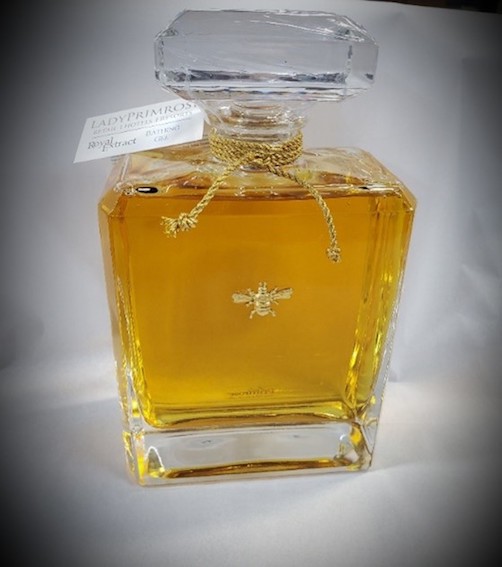 Tryst, Lady Primrose's premiere fragrance, sparkles with a radiantly sophisticated and glamourous blend of white tea, white lily, chamomile with green florals, jasmine, and fleur d-orangery notes. One of our most coveted scents. Pearly white hue.
Royal Extract, a Lady Primrose original fragrance, embodies a warm melody of creamy milk, sweet golden honey and apple blossoms resting on a bed of precious woods. Regal, warm and classic. Honey-golden hue.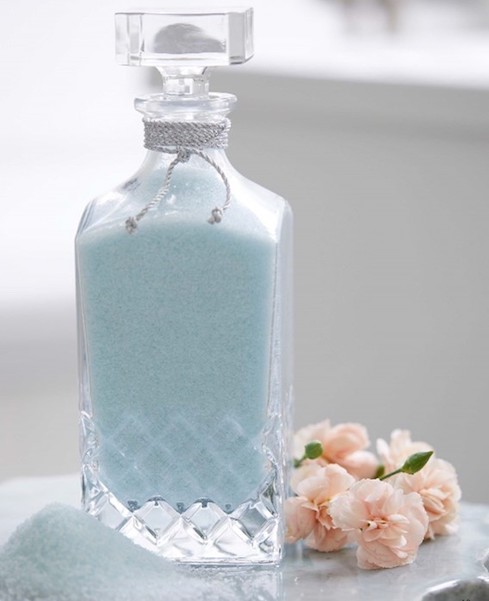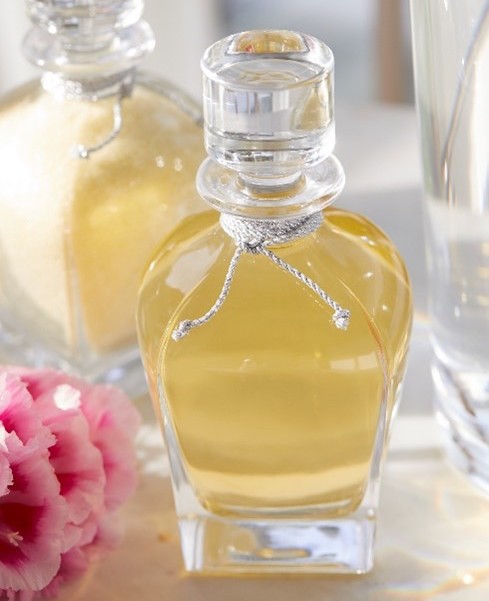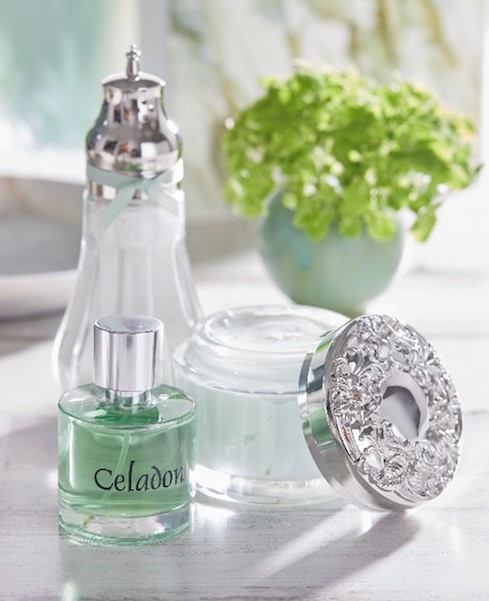 Momentous fragrance celebrates a rich blend of patchouli noir, powdery tonka, white musk and spiced sandalwood. Appreciated by all, this gender-neutral scent is relaxing, soothing and makes an impression. Feels like an ocean breeze. Ocean blue hue.
Necture fragrance nurtures an alluring sweet-scented blend of apple blossoms, mint, jasmine, and precious woods. This gentle scent is delicate and sweet. Light yellow hue.
Celadon fragrance, welcomed at the Cayo Espanto private island resort in Belize, refreshingly blends Italian bergamot, crisp lemons, jasmine vetiver, and black currant. Appreciated by all, this gender-neutral scent feels natural, calm, and contemporary. Light green hue.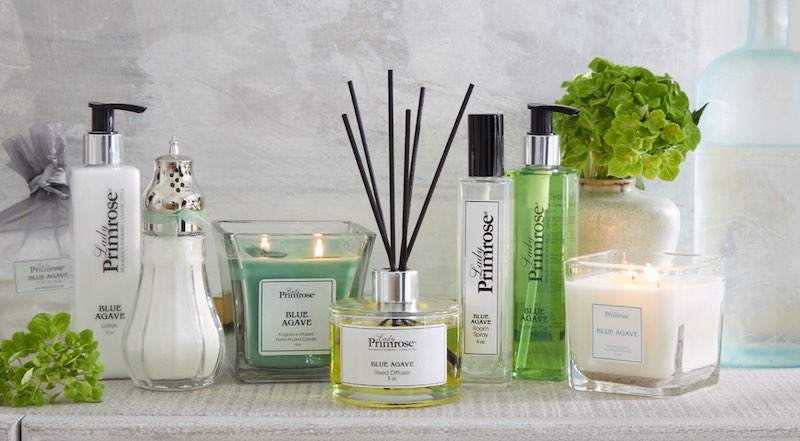 Blue Agave fragrance, welcomed at the One&Only Palmilla resort in Cabo, whimsically blends a fresh melody of citrus floral, bergamot tea, and lime with a finish of jasmine petals and clean woodsy notes. Feels incredibly relaxing and serene. Aqua green hue.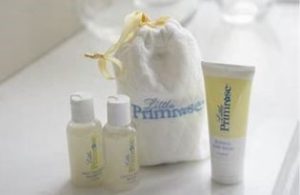 Little Primrose, offered at many of the Ritz-Carlton Hotels & Resorts Worldwide, is a delicately scented blend of tiny blossoms, citrus, and leafy greens. Sweet and loving, this gentle scent an absolute delight for babies and the little ones.
Follow us at Instagram @LadyPrimrose. To learn more about Lady Primrose, visit ladyprimrose.com.
---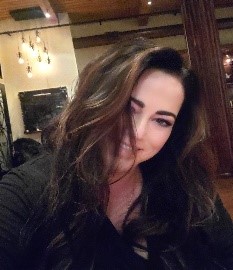 Michelle Balaz is the CEO Co-Owner of Lady Primrose along with her sister. When Michelle and her sister learned that the company had decided to take a pause in 2020, instincts kicked in as they both were huge fans of the brand. With a desire to take on a relaunch of one of the most iconic brands in the fragrance industry, they both dived right in. Buying the company in November of 2020, Michelle's advertising, marketing, and management experience coupled with her sister's hotel and entrepreneurial expertise contributed to a successful year and has positioned the company to meet expectations in 2022. Lady Primrose also has an incredible team in place that have heralded the brand for years managing the daily operations in Dallas. With home base in Chicago and her sister in Miami, fortunately, travelling is a passion and Dallas is becoming a second home.