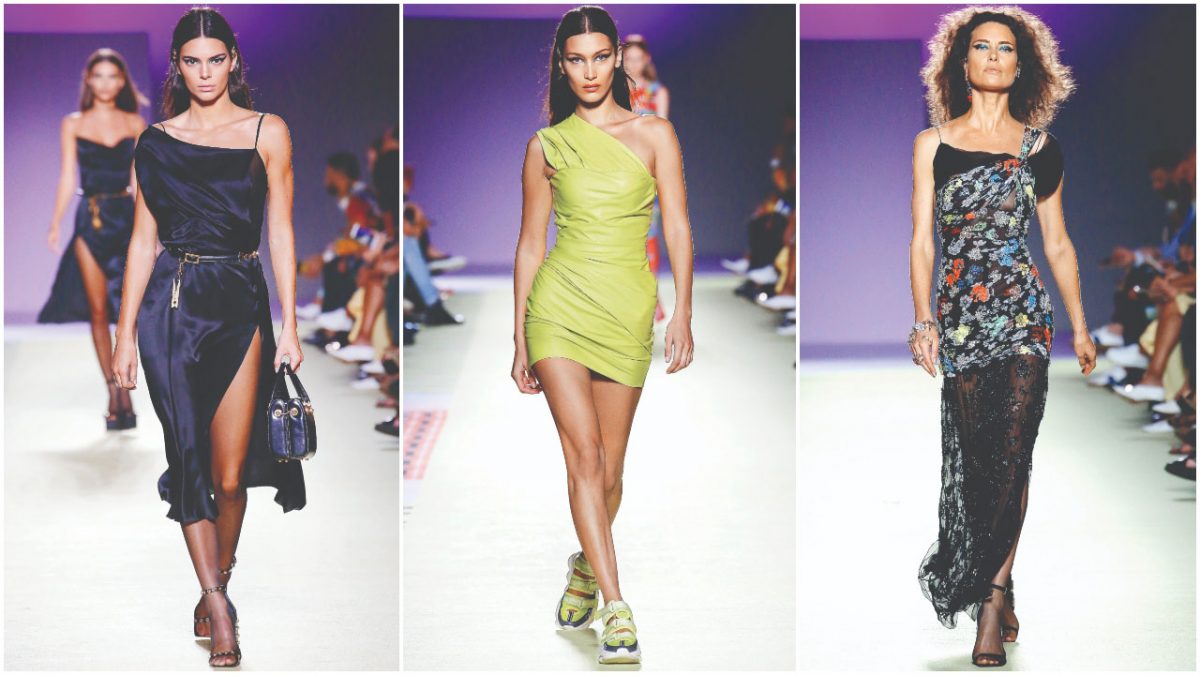 Versace has always been known for its bold designs, and this season's spring 2019 ready-to-wear collection, which debuted at Milan Fashion Week this past September, was no exception.
Mixed prints, fancy florals and an array of hues had us lusting for this season's designs by Donatella Versace. A parade of vibrant colors—bright orange, yellow, blue and red in neon hues—played nicely together as stripes and prints were mixed, grounded by a common color theme.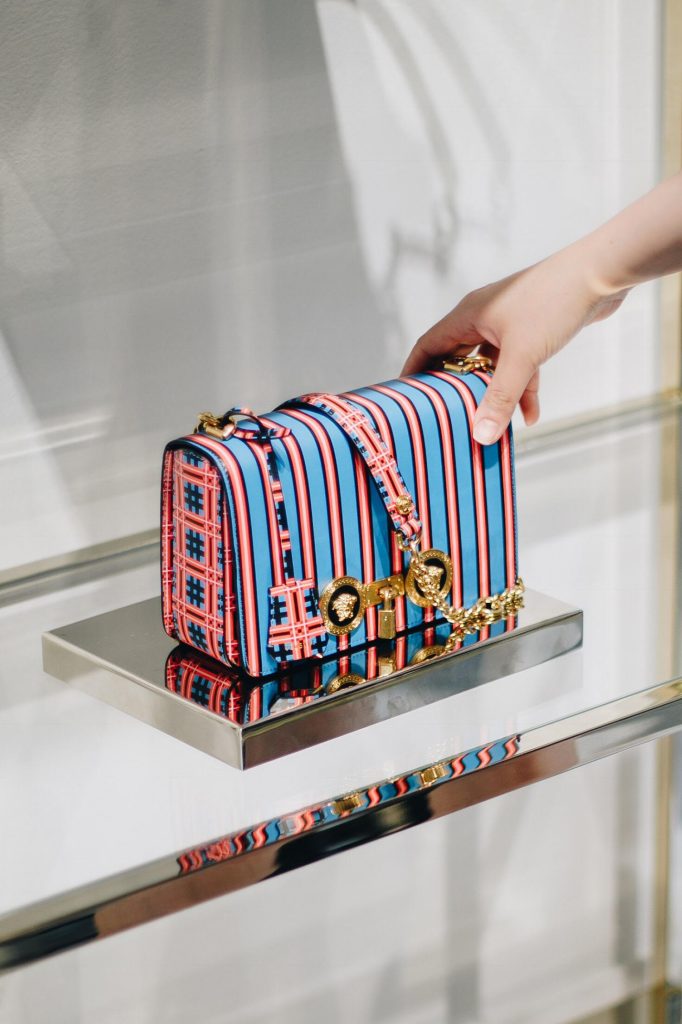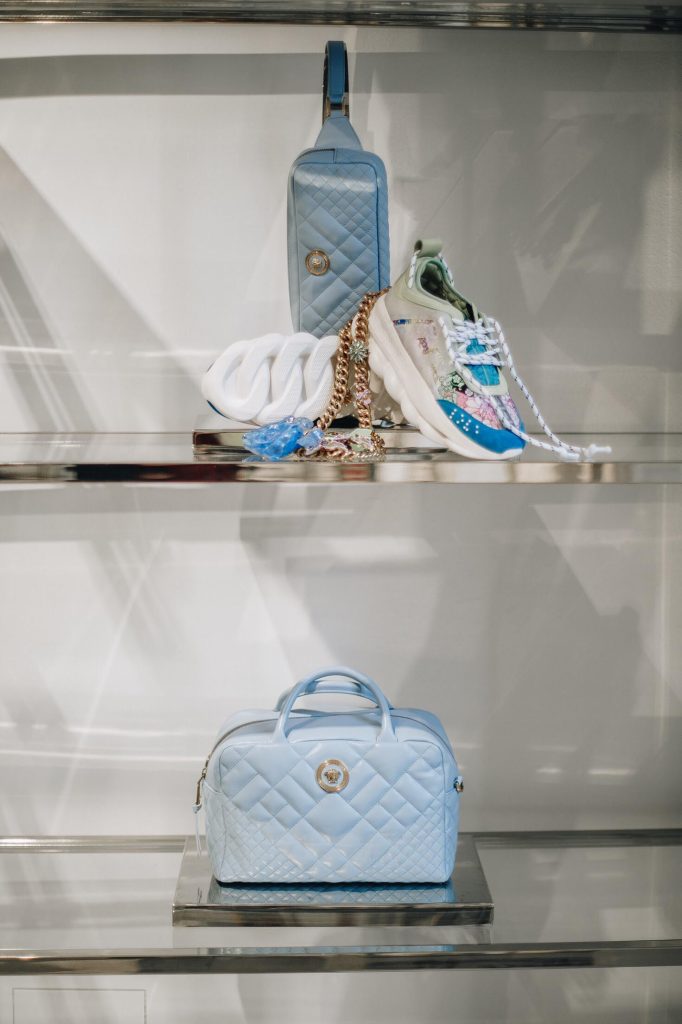 It was bold, as Versace typically is, but there was also subtlety and femininity to the collection in the form of flirty cocktail dresses, and an array of textures like shiny patent leathers, transparent printed tulle and satin used in everything from cocktail dresses to blazers.
To some, it may have appeared to be a cacophony of ideas, but this season's collection was a statement in power: print-on-print looks and tailored jackets, a selection of body-con pieces that highlight the curves, shiny little black dresses made for the modern woman, and microfloral prints which were light, lovely and added a feminine feel to the collection.
The LBD also had its shining moment—quite literally—re-imagined in slinky black satin dresses, sometimes plunging and sometimes asymmetrical, with sky-high slits and belted to highlight cinched waists. They were sexy, as were the body-hugging silhouettes, which were aplenty; from mixed-print dresses to a neon one-shouldered lambskin wonder, these provocative pieces definitely stood out. On the opposite end of the spectrum, sheer dresses layered over prints provided a conservative approach.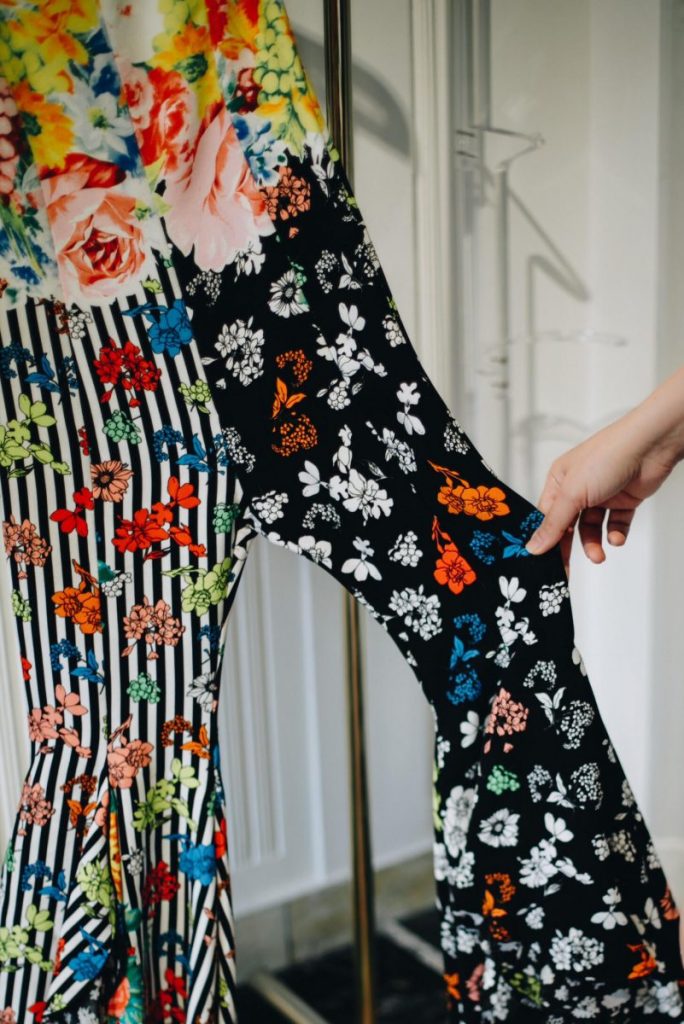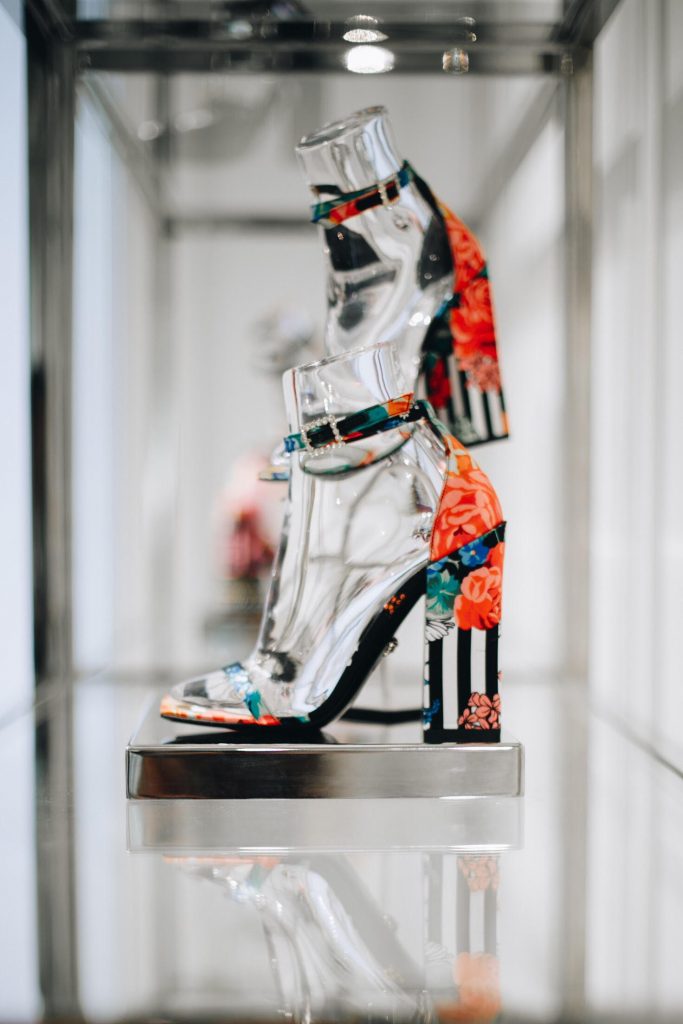 It's always a pleasure to see a selection of wearable silhouettes on the runways, and for that there were plenty of pretty options. Button-front pencils skirts seen in multicolor, python-printed leather as well as solid hues are both pretty and practical. And tailored jackets were another strong suit (pun intended.); the black satin blazer may be one of this season's best investments, featuring structured shoulders and two gold Versace buttons that can be worn with, literally, everything.
We would be remiss not to mention the star-studded runway, which was as eclectic as the collection itself: The Hadids, Kendall Jenner, Imaan Hammam, Teddy Quinlivan and 90s supermodel, Shalom Harlow, who returned to the runway after a six-year break, and closed out the show in a sheer black and floral print dress.
It was an iconic fashion moment, among the plaid, prints, patent leather, neon, and loud and proud spring 2019 Versace collection.
---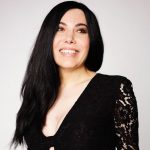 Seattle based blogger Gabriella Nicole has earned an esteemed reputation in the fashion industry for her immense eye for detail. Spending the last two years collaborating with Europe and North Americas top designers, photographers and media corporations, her unquenched knowledge and experience of her field shows in her work. Her fashion and lifestyle blog Dresses and Castles showcases upcoming designers, travel destinations, and new highly sought after fashion trends.
For editorial consideration please contact [email protected](dot)com.