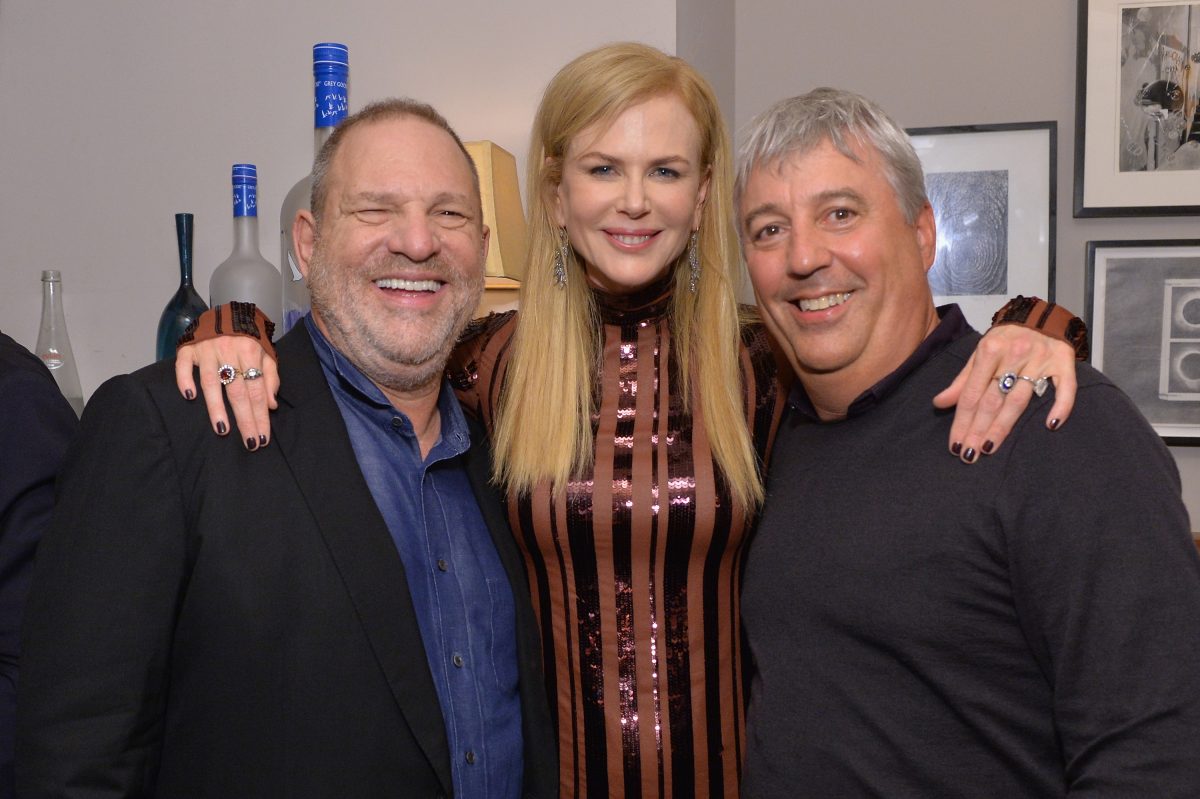 TIFF Premiere of Lion
September 10, 2016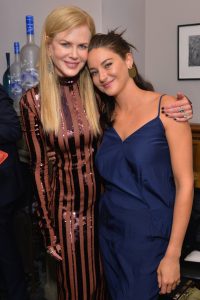 Nicole Kidman arrived in Toronto this weekend to promote Lion at the Toronto International Film Festival, her new film exploring the true story of a young man who was lost from his family at the age of five and adopted by an Australian family. Dev Patel plays her adopted son in the drama, who searches for his long-lost family using Google Earth.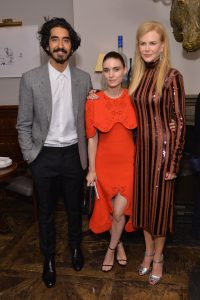 Last night, the actress looked lively and luminous as she attended the Lion premiere party hosted by Grey Goose vodka and Soho House Toronto. Producer Harvey Weinstein and Nicole Kidman held court with with director Garth Davis and co-stars Dev Patel and Rooney Mara. The cast toasted the film with bespoke Grey Goose signature cocktails, and Maria Bello and Shailene Woodley also joined the evening in support of the film. Svelte as ever in a slinky, sequined Nina Ricci gown, Kidman's signature porcelain complexion was truly glowing. As the party swelled with a boisterous crowd of Hollywood insiders, the statuesque actress playfully posed for photos.
Kidman reunited with with her Cold Mountain producer Harvey Weinstein by the Soho House Toronto fireplace, sipping cocktails and nibbling on tuna crostini. Nicole chose the ultimate celebratory cocktail, the Grey Goose Le Fizz, a refreshing combination of Grey Goose, fresh lime juice and elderflower, served in a flute topped with chilled soda.
Creative Coalition's Spotlight Initiative Gala
September 10, 2016
Earlier in the evening, STK Toronto and Grey Goose hosted The Creative Coalition's Spotlight Initiative Gala Awards at the STK Supper Suite, an annual event produced with aplomb by A-List Communications. Guests included Ewan McGregor, Dakota Fanning, Paul Haggis, Christopher Guest, Lou Gossett Jr., Jennifer Beals and Terry George who presented awards to honorees including Uzo Aduba (Orange Is the New Black), Maria Bello (A History of Violence), Nick Cannon (King of the Dancehall), Jennifer Connelly (A Beautiful Mind), Jonathan Demme (Rachel Getting Married), Parker Posey (Café Society), Jim Sheridan (My Left Foot, In the Name of the Father), and Ron Chapman (Poet of Havana).
Upon arrival, Maria Bello, Parker Posey and Paul Haggis worked the red carpet and then slipped into their booth to enjoy the ceremony. Bello, arrived in a chic lipstick red suit and red silk blouse while Parker Posey donned stylish black harem pants with a textured shirt and tousled hair. The trio cozied up inside the venue over passed plates of STK's shaved Brussels sprouts salad, crispy rock shrimp with chili remoulade and tuna tartare with soy, honey emulsion and taro chips.
In officially welcoming the esteemed guest list, Julien Lafond, North American Ambassador for Grey Goose Vodka remarked at the podium, "Grey Goose has continuously supported the film industry and those who share these ideas. Big ideas. The kind of vision that inspires and ignites the passion to push limits and fly beyond what was thought possible. So tonight we celebrate these beliefs and your monumental accomplishments in film with an exceptional cocktail paired dinner."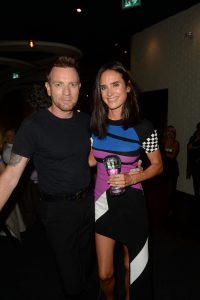 Jonathan Demme stole the show with a rousing acceptance speech which got the crowd fired up for the activism and the arts. Ewan McGregor paid homage to his American Pastoral co-star and muse Jennifer Connelly. The pair made a striking style statement with Connelly in a dramatic Louis Vuitton dress complete with peek-a-boo back and McGregor in a cool leather jacket. McGregor gave a warm speech highlighting Connelly's intrepid courage as an actor. After sharing an embrace of solidarity at the awards podium, the two slipped back to their table as fellow guests enjoyed STK's legendary dry aged strip steak with local heirloom tomato fondue, roasted squash and goat cheese truffled mash potato with jus.
Additional cast members of American Pastoral, Uzo Aduba and Dakota Fanning, rounded out the star studded crowd. Fanning seemed genuinely honored to be tapped to present Aduba with her Creative Coalition award last night, comically recalling how her co-star was taking a nap when she excitedly went to meet her on set. Aduba, best known for her role as 'Crazy Eyes' in Orange is the New Black, graciously accepted her award thanking McGregor above all, for his role in landing her at her first film festival.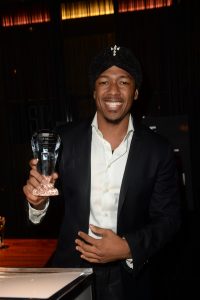 Nick Cannon, in town for his directorial debut of King of Dancehall, strode in and caught photographers off guard with his dubious fashion choice for the evening – a studded black silk turban paired with an otherwise flawless slim fit black suit. Cannon received his honour from venerable Academy Award Winner Louis Gossett Jr.. Gossett Jr. praised Cannon for shining the spotlight on impoverished Haiti by filming there.
Jennifer Beals (Flashdance, The L Word) dressed in a smart black Max Mara jumpsuit and Collette Avital jewelry, gave an endearing address while presenting to Jonathan Demme, director of Justin Timberlake & the Tennessee Kids. Beals' obvious admiration for Demme's willingness to support the creative community at large, including her own photographic explorations, was palpable.
Christopher Guest, director of Netflix improv style comedy Mascots, chatted up Ron Chapman, Maria Bello and Parker Posey while guests enjoyed flourless Valrohna chocolate cake with salted caramel ice cream.