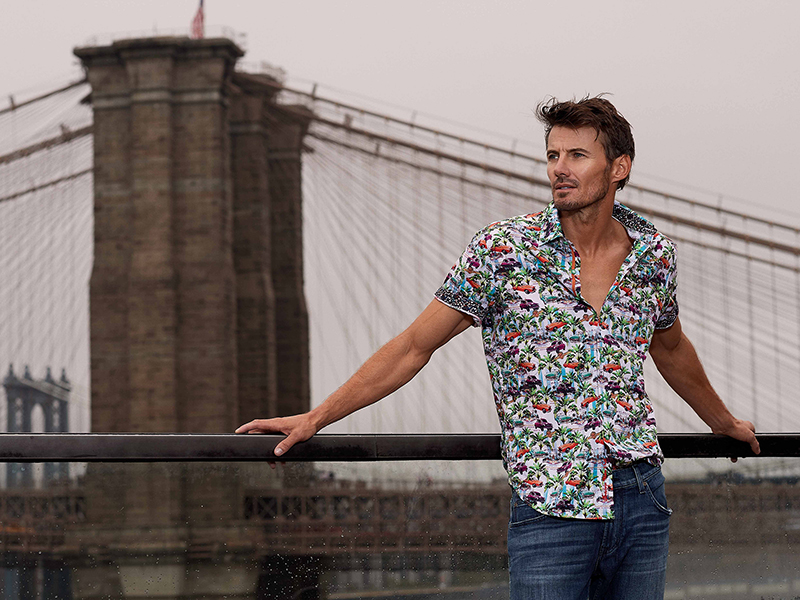 Robert Graham represents the American eclectic with a complete men's lifestyle clothing collection and a smaller women's offering (launching Spring/Summer 2018). The brand's heritage of quality, style, whimsy and detail all started with the idea of living a more colorful life. This idea permeates everything we touch.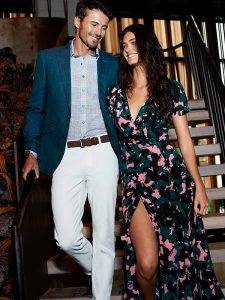 Seasoned tastemakers who gravitate towards travel, style, art, passion, excitement and fine collectibles make up the vast group of worldwide "Collectors" who passionately follow the brand. (Customers are referred to as "Collectors" from the moment they own one piece and are rewarded for their level of ownership and collectorship status). The art of collecting Robert Graham is best epitomized by our elite Collectors who dedicate their closets and mind-sets to living the RG lifestyle, i.e., Collectors with a penchant for speed and style.
Best known for remarkable detail in unexpected places, unmistakable quality and superior craftsmanship in: shirts, bottoms, knitwear, sport coats, outerwear, footwear, accessories and fragrance, the brand designs for the connoisseurs of the luxuries of life, always infusing a twist, oftentimes with a sense of humor and a nod/wink.
Our perspective on fashion design extends beyond the literal theme of cleverly and intricately mixed fabrics, trims, and embroidery. The brand aesthetic caters to those who appreciate the premium luxury experience of a tailored fit garment, and styles with pattern and color on the outside, as well as a subtler approach on some styles, where the details are cleverly articulated on the inside of the garment.
The Robert Graham Spring/Summer 2018 Collection:
Cuban Rhythmic Textures
The Spring/Summer 18 collection draws inspiration from the rich and colorful textures of Cuba blending rhythmically with the vibrant and tropical motifs of botanical landscapes. Old and new come together to form a unique canvas of what is possible in a changing landscape.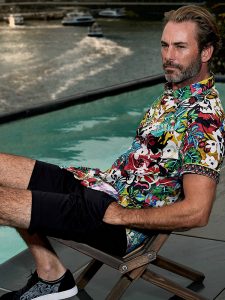 Look closely to catch the nuances and materials that create visual and tactile textures that are both eye-catching and dimensionally subtle.
The Spring/Summer 18 collection explores the essence of classic and sophisticated dressing, with nods to the past and future of elegant gentlemen, expressed in the spirit, color and charisma you expect from Robert Graham. Unique textures, an openness to interpretations of the classics, subtle weave changes, and unexpected yarn twists are presented through a fresh refined lens.
Masterfully communicated within the style statement pieces, Robert Graham's modern-day interpretations of Cuban elements and flora appeal to our evolving human spirits and the pull and push of embracing the old in harmony with the new.
The Robert Graham brand is a true design house, developing garment-making techniques and complex textiles that are unique to the brand alone touting designs that are inspired by various elements in time and place including vintage motifs, cultural statements in history, and awe-inspiring landmarks. The RG luxury spirit remains intrinsic to every single product created—a guiding principle for our design house.
You can enjoy the kick off to spring 2018 on www.robertgraham.us, across our 30 stores in the U.S. and keep up with us @robertgrahmnyc.