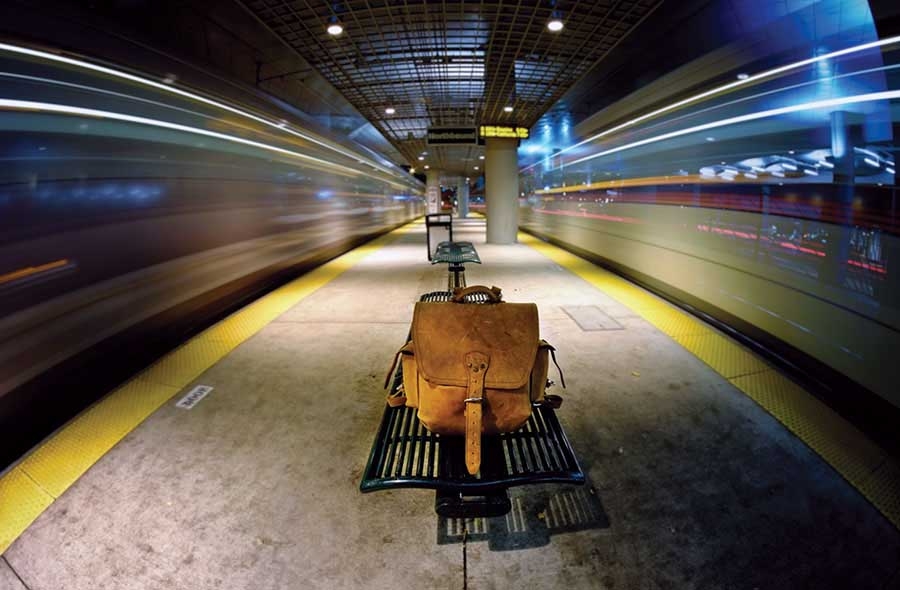 Jetset readers know that there's tremendous value in buying something of quality — not something that will be in a landfill in 10 years, but rather something that will outlast its owner. And Saddleback Leather makes just those types of products.
From bags to briefcases, belts to wallets, Saddleback designs some of the finest leather goods ever assembled. They use only the world's best leather, with minimal seams to prevent leaks and breaks. Their bags are held together with high-quality thread and rivets that won't give out, a promise made good by their 100-year warranty. A Saddleback bag is the last bag you'll ever need; it's going to turn heads wherever you take it, and your family will continue to cherish it after you've left the earth.
The difference in quality between a Saddleback leather product and a product from a competitor is evident from the moment you first touch it. But it is only after months, and years, and decades of wear that you truly begin to appreciate just how unique a Saddleback product truly is. Over time their bags become extensions of their owners, full of stories and histories and travels. Across the globe people have carried Saddleback products in the most opulent and the most rugged of settings — from five-star hotels in the South of France to five-night safaris in South Africa.
Saddleback also takes tremendous care of the people who craft their fine briefcases and wallets. Deeply committed to giving back, they provide free counseling, child care, and other resources to their employees — a token of gratitude for their hard work. Proceeds from Saddleback products are used to support charities and causes that make a difference…if you didn't need any more incentive to pick up one of their exquisite-yet-rugged pieces.
For more information on Saddleback Leather Co., please visit saddlebackleather.com or call 210-858-5210.