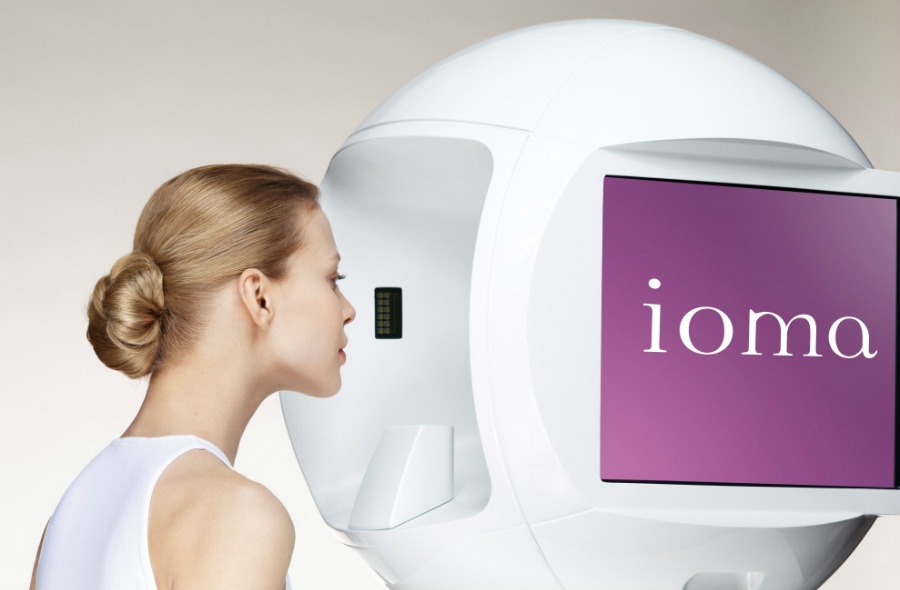 Celebrity gifting suites are one of the highlights and perks during award season each year, and the 2015 Golden Globe gifting suites did not disappoint.
Celebrities and media were treated to a treasure chest of new products from healthy food items, jewelry, skin and hair care, clothing, art, and much more.
First stop was the annual Secret Room Events Style Lounge, the year benefitting Farm Sanctuary (farm sanctuary.org), a group of shelters in New York and California that provide lifelong care for nearly 1,000 rescued farm animals, and Hope For Paws (www.hopeforpaws.org) dedicated to rescuing animals in desperate need throughout the US, held at the SLS Hotel in Beverly Hills.
Parisian, high end skincare brand Ioma (ioma-paris.com) provided guests of the 2015 Golden Globe gifting suites with complimentary, in-depth skin analysis and luxury products from the exclusive line available at Saks Fifth Avenue and online. Southern California based, earth-friendly derma e® showcased their award-winning Microdermabrasian Scrub and Vitamin E Intensive Hand Cream, while Dallas-based RX clinical Cosmeceuticals (rxclinical.net) introduced its latest anti-aging line. Very unique was Trinfinity 8's computer algorithmic technology for rejuvenation and health, demonstrated in the on-site crystal computer wellness sessions (trinfinity8.com).
Of course, great hair is crucial to those red carpet moments, and products featured included the recently revamped Bain de Terre line (zotos.com), an industry favorite for many years, and Body & Soul all natural hair care (bodysoulbeauty.com). Tanique (mytanique.com) launched a new exfoliation glove, designed to prepare the skin for long-lasting sunless tans. Guests were invited post event for a custom spray tan by Jenn Savine at X Marks the Spa (xmarksthespa.net) in Huntington Beach.
Designer Kathy Fielder showcased her newly launched lifestyle and fashion gift products, an extension to her already successful line of home furnishings, featuring glamorous faux fur vests in four styles, ornate clutches made of cut velvet and encrusted with Swarovski crystals and shimmering scarves. The company also unveiled its new skin and body product line Bisous Skin. All products can be discovered and purchased online at www.kathyfielder.com
And who doesn't want to find that perfect pair of skinny jeans, showcased by Montreal-based Golden Girl Clothing (goldengirlclothing.com).
Jennifer Reeves jewelry designs brought out the bling, with the designer's striking new line of bracelets, necklaces and earrings, featuring fiery Australian opals, natural cut gems and pearls. Reeves strives to uncover and enhance the natural beauty of the stones and organic materials she utilizes in her creations. (jreevesdesigns.com)
The little ones were not forgotten, with the ingenious Sleepbelt (sleepbelt.ca), a hands-free skin-to-skin support system that literally belts a sleeping baby on mom or dad's chest.
Celebrities that stopped by during the two day event included Jason Ritter ("Parenthood"), Jenji Kohan (creator "Orange is the New Black") and Omar Dorsey ("Selma.")
On to the Luxe Hotel, for the DPA Gifting Suite organized by Nathalie Dubois.
A highlight of the suite was HUM (humnutrition.com), available nationwide at Sephora and online, offers a new way to look at beauty nutrition with bespoke blends, such as Red Carpet and Beauty zzZz, promoting anti-aging, and physical and emotional wellness.
New lines by natural makeup products by Malaysian company Omorose™ (omorosecosmetics.com) and LA-based celebrity makeup artist Andi Mendoza (makeupbyandi.com) were a smash hit, as was the high performance botanical hair care line Underground Culture (undergroundculture.me). Founded by British born Fay Doe, Underground Culture donates a portion of profits in support of youth music, arts and performance programs.
Boston-based jewelry artist Sandra Higgins, founder of Seranim Designs, showcased her gorgeous handmade bracelet bunches, will all net proceeds going toward breast cancer research. (seranimdesigns.com), while ARIDO fine jewelry presented a selection of the brand's luxury collection. The fine art world was also represented by the Devine Gallery of San Diego and Colourburst Original Art.
Destinations and hotels were featured with presentations by Destination Cape Breton Association (cbisland.com) and Commune Hotels & Resorts (communehotels.com) that recently opened the Thompson Hotel in South Beach. Looking forward to May, as suite visitors were invited to the Santa Barbara Polo & Racquet Club for a VIP experience during the 2015 polo season (sbpolo.com).
Featured beverages included wines, including Winestar (winestar.fr), single serving French selections in special cans (great idea!), available in select stores throughout California, and Bartenura Moscato from Italy. Yummy mini cupcakes, available gluten free, were offered up by Cake Eater Bakery (cakeeaterLA.com), great for special events.
The day ended on a positive note, with a palm and tarot reading by a wonderful life coach Lisa Greenfield of Truth in Hand (truthinhand.com), providing thoughtful recommendations to achieve personal and career success in the new year!