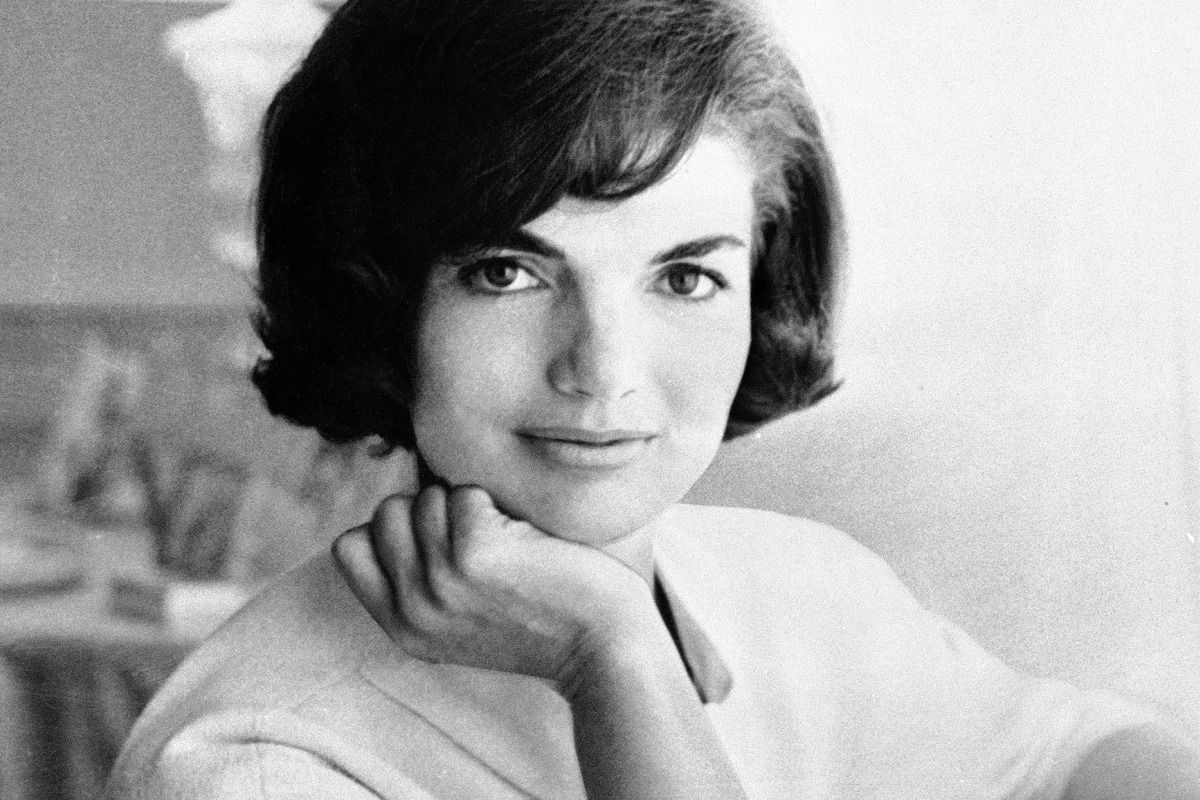 She was graceful, demure, elegant, intelligent, sophisticated and most of all, fierce. Jacqueline Kennedy Onassis – Jackie O – was and will always be internationally recognized as a champion of the arts, an outspoken preservationist and one of the best-dressed women of all time.
Earlier this year, Meghan Markle wore the Jackie O dress – a black sheath dress – to the Women's Empowerment reception, while the Duchess of Cornwall channeled Jackie O in a stunning pastel pink coat, a shade of which the former First Lady was fond of.
1960s and '70s fashion would not be the same without oversized sunglasses, bright-colored and tailored suit sets and perfectly coiffed hair. Jackie O had a chic wardrobe and a seemingly effortless style that lives on. Here are some of the most notable trends she wore so well.
Oversized Shades

Jackie Kennedy wore vintage, classic, oversized sunglasses that cover the entire eye and its surroundings. Gucci recalls this vintage vibe with black oversized square-framed sunglasses with chunky, tapered arms, while Oliver Goldsmith handcrafts the highly sought-after Oops round sunglasses.
Printed Silk Scarves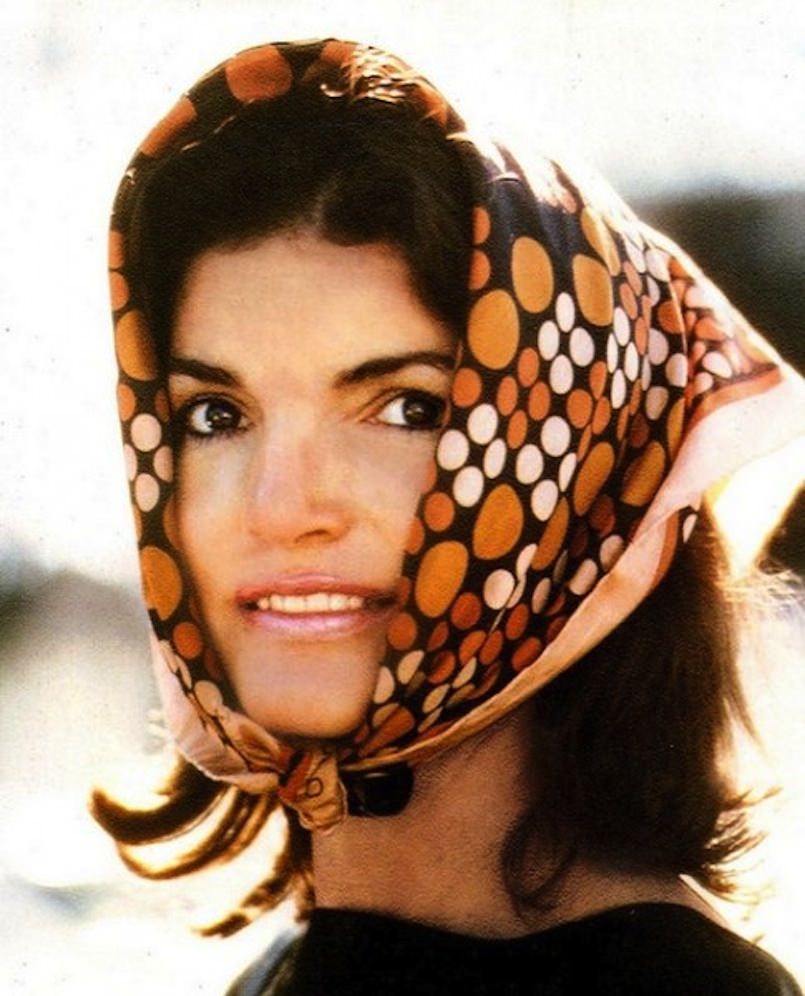 One of Jackie O's most enduring accessories, the silk scarf, gives a woman poise, grace and unadorned style. Elevate your look by tying a silk Givenchy scarf loosely around your neck, adorn an Escada scarf over your hair kerchief-style, or knot an Alexander McQueen around your satchel strap.
Pillbox Hats & Tailored Skirt Suits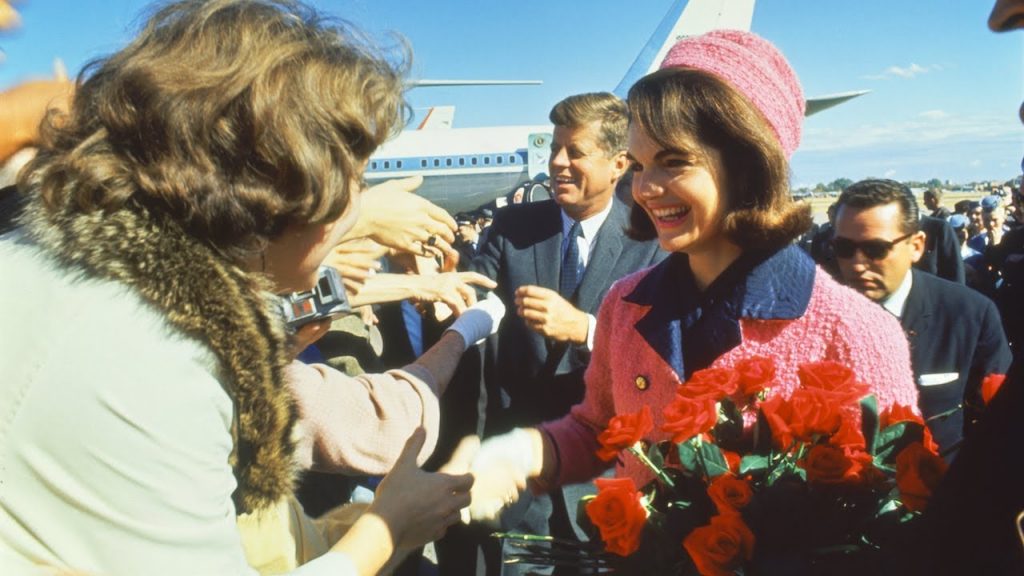 Jackie O's tailoring was impeccable. Her approach to skirt suits was not traditional which made them so appealing. Look for interesting detailing and necklines, ¾ sleeves and a cropped boxy jacket that sits right about the waist. Balenciaga, Valentino and Miu Miu have exquisite versions to shop.
To channel a more feminine Jackie O look, tie hair into a low, sleek chignon and top with a classic pillbox hat by Emily London.
Perfectly Coiffed Locks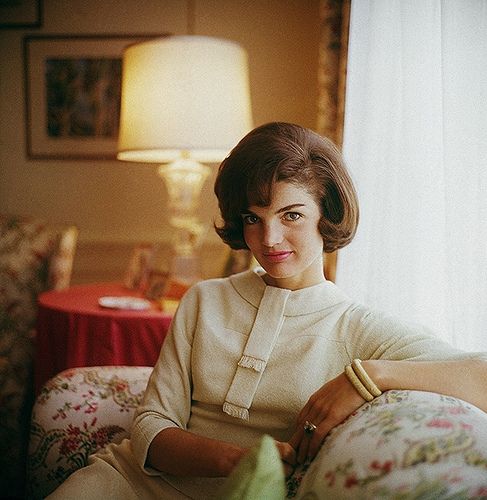 The iconic 60's bouffant hairstyle was celebrated by women across America and Jackie O led the way. Oh, that volume was a beautiful thing. Take a modern twist on the look by setting your hair in Velcro rollers for big volume.
Combinations of White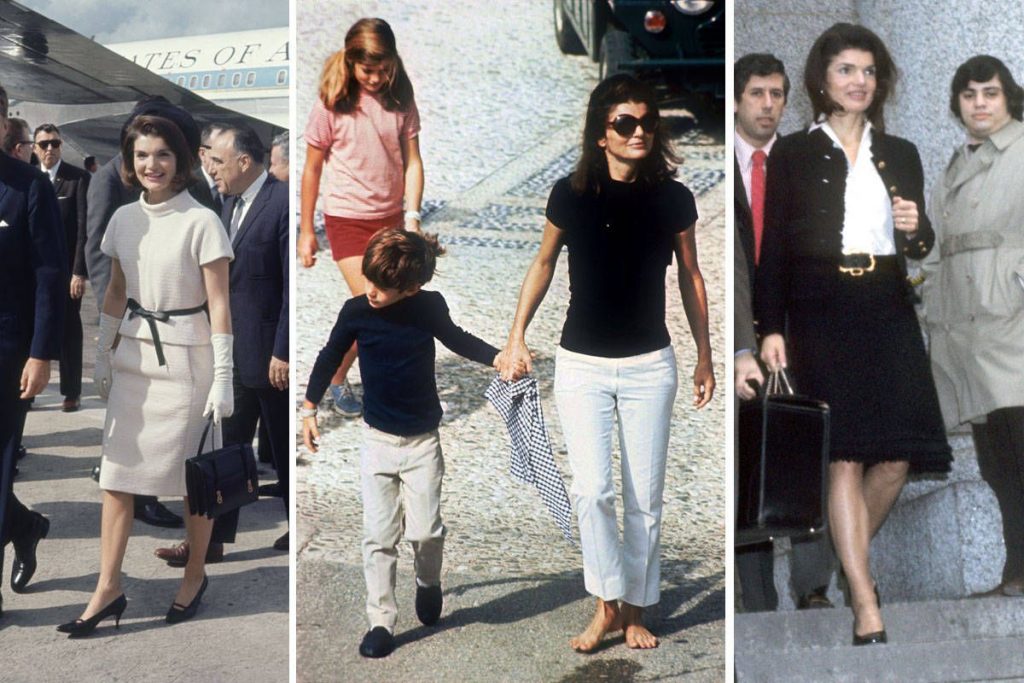 You can never go wrong with classic combinations of white. For example, Jackie O was known to mix black and white for a pretty silhouette and navy and white for a playful nautical look.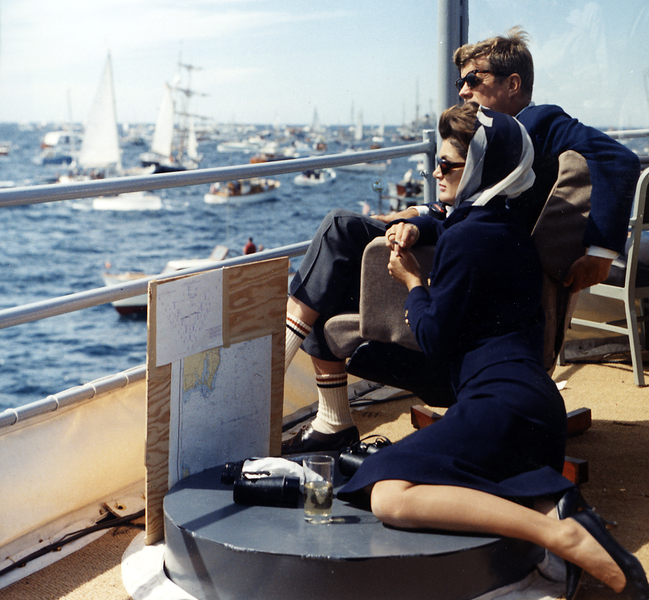 "Fashion fades, but style is eternal." – Yves Saint Laurent
As is true for former First Lady Jacqueline Kennedy Onassis.