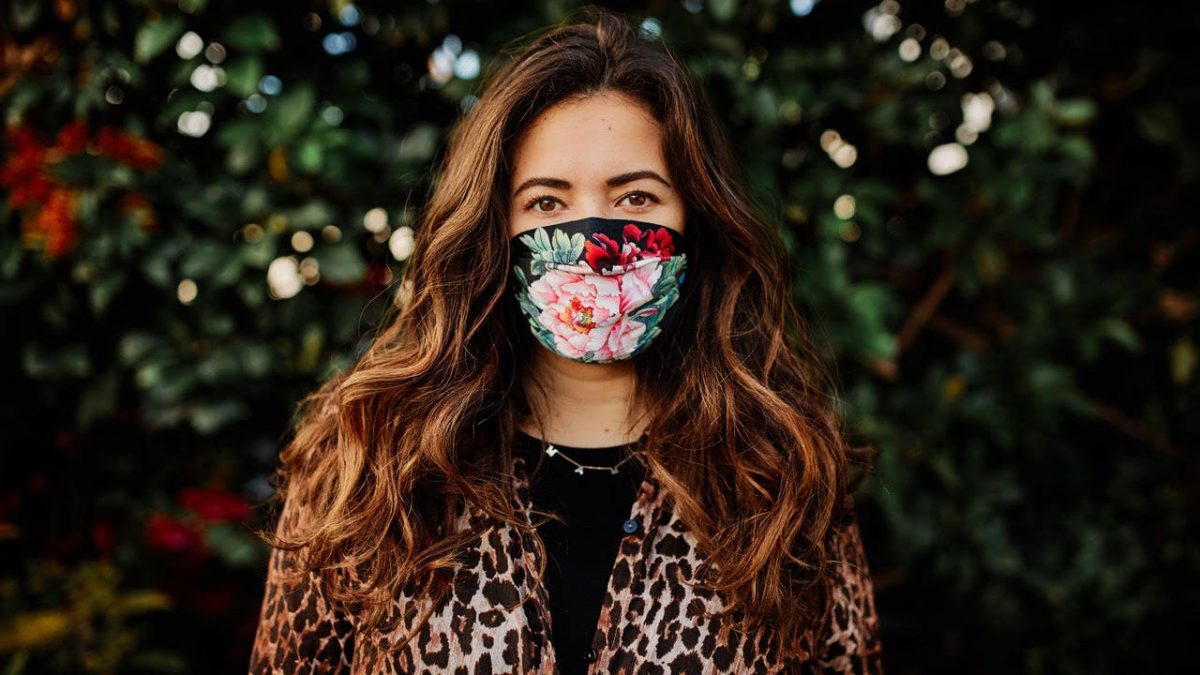 In just a few short months, the coronavirus pandemic has radically upended our daily lives, reconfiguring the ways we conduct business and interact with colleagues and friends. Every market has been impacted by these changes, including the fashion industry, and now, due to CDC guidelines and spikes in cases across the globe, face masks have become the summer's hottest—and most essential—accessory.
Although few enjoy wearing them, face masks have been shown to help reduce the spread of COVID-19, making them a vital tool in mitigating the virus. Sporting a face covering doesn't have to be a nuisance, or a damper on your overall style, however. Following these few tips can help you identify the perfect mask for any occasion, allowing you to stay safe without compromising professionalism or personal style.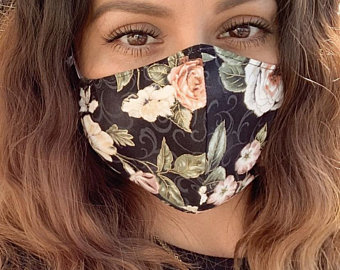 Floral Prints
Plain medical masks can appear sterile and drab, clashing with everyday attire. But a face covering with a striking floral print can add a pop of color to enhance your ensemble. Perfect for casual, socially distant outings, or recreational walks in populated spaces, a flowery print is a fun way to infuse vibrancy into an otherwise mundane outfit. This look pairs well with a sundress or a flowy blouse, but it suits menswear as well, harmonizing handsomely with Hawaiian print shirts or a summery, monochromatic polo.
Bold, Trendy Patterns
While some prefer face coverings that don't attract a lot of attention, others eagerly sport modish patterns that become a bold fashion statement and conversation pieces. Contrasting colors, geometric designs, and charming patterns can make for an eye-catching addition to any wardrobe, keeping you safe while complementing your aesthetic. Not for wallflowers, donning a face mask with tessellated designs, saturated palettes, or stark tie-dye color schemes will set you apart from the rest, letting others know that respecting everyone's health doesn't mean sacrificing individuality.
Color Coordination
Politicians, celebrities, and socialites have recently snagged headlines in fashion magazines for wearing masks that seamlessly match the color of their outfits. For women, a power suit coupled with an accordant face mask shows savvy coordination and creates a polished, authoritative look. By wearing a mask that corresponds with their suit color, men can enhance their professional persona, maintaining an air of expertise while combating coronavirus spread. A uniformly colored mask/outfit pairing can prove to be a winning combination in the workplace, making you stand out in all the right ways.
Quality Materials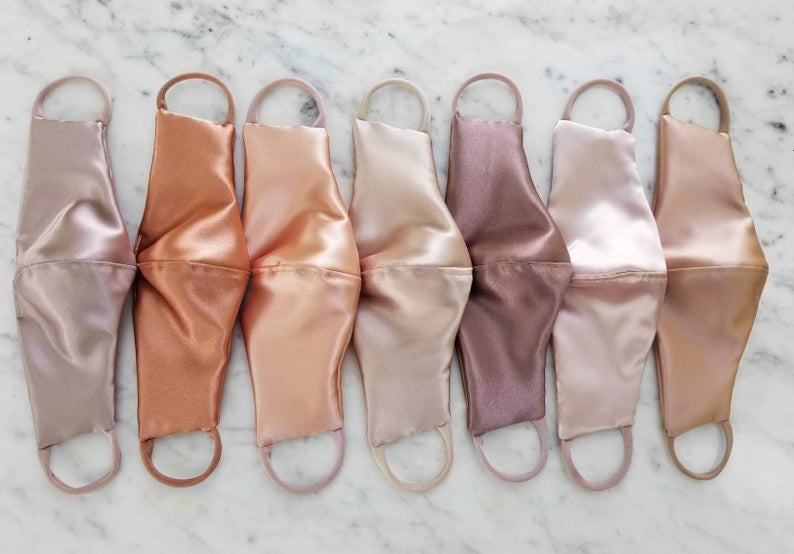 When shopping for the perfect face mask, it's important to remember that not all fabrics and materials are created equally. Some factors to consider include the fabric's texture, the thickness of its ply, and of course, the comfort it provides. Certain designs have been fashioned from thick plush or quilted fabrics, ensuring particulates from your breathing won't spread easily. Others are airier, consisting of two-ply cotton or, in some cases, special antimicrobial fabrics that preclude the development of harmful bacteria. Silks and chiffon can add a luxurious flair to your face covering as well, but be sure that the mask you choose contains a cotton lining; higher-end fabrics, though breathable, tend not to capture as many pathogens from coughing and sneezing.
Solid, Classic Colors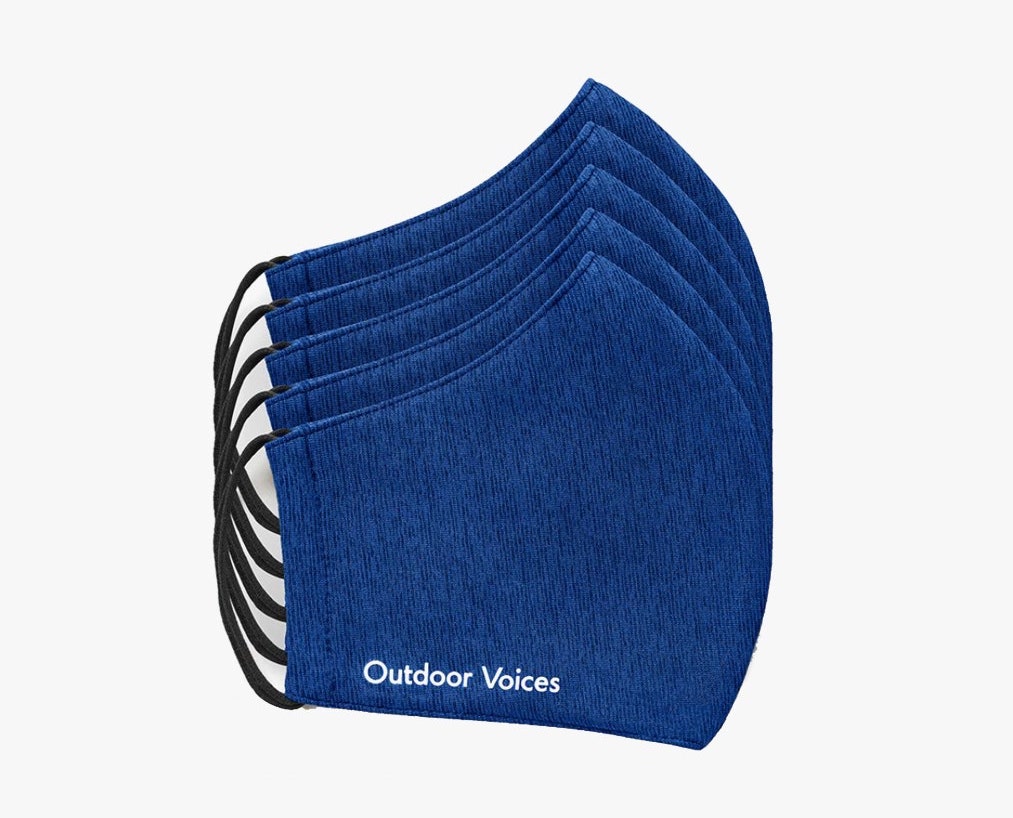 If you prefer to skip the fuss, mask-wearers can't go wrong with a classy black, grey or navy-blue mask. This type of face covering coordinates well with on-the-go looks, as well as professional attire, making it versatile and handy. The best renditions of this particular style are made from silky sateen fabrics, lined with durable, yet comfortable cotton. Easy to mix and match with sunglasses, this accessory will quickly become a staple in your pandemic-era wardrobe. Important to consider, selecting resilient fabrics is a smart move, especially for re-washing. Many world leaders, celebrities, and influencers alike have donned this go-to garment to convey a socially responsible public presence in these uncertain times.