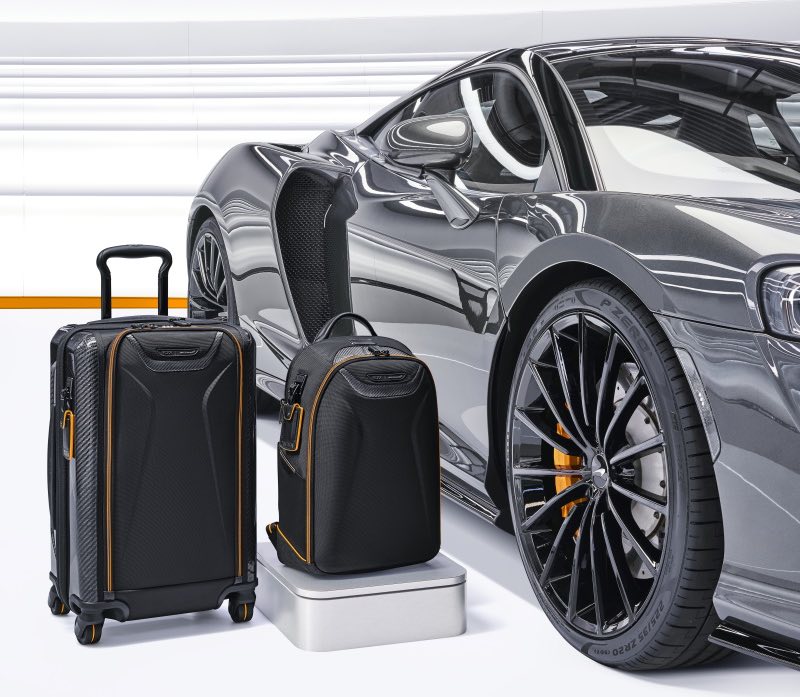 With this issue's selection of luxury fashion accessories and cutting-edge transportation concepts, the connoisseurs at Jetset have once again curated a list of must-have trending items for the summer season. From unique yacht enhancements to stunning sunglasses, here are a few of our favorite selections to help you narrow down your shopping search.
Trending Timepiece: Audemars Piguet Royal Oak "Black Panther" Flying Tourbillon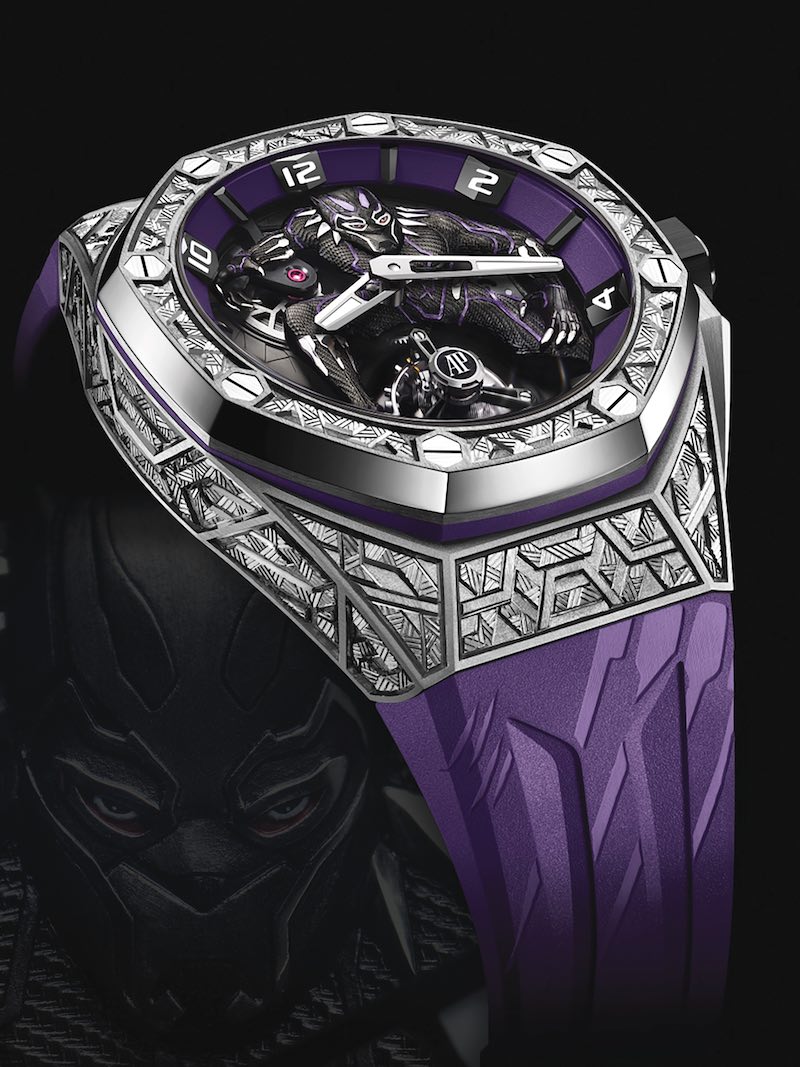 Inspired by Marvel's Black Panther Universe, this unique timepiece presents an 18-carat white gold case and bezel engraved by hand. It opens onto a detailed, hand-painted 3D rendition of the Superhero himself, highlighted with streaks of purple and featuring white gold Royal Oak hands with luminescent coating and a glare-proofed sapphire crystal. The bracelet is a purple rubber strap accented by an Audemars Piguet white gold folding clasp, and a second strap, in black rubber, is included for versatility. Displaying uncompromising craftsmanship, this special edition timepiece is being produced in a limited edition of one.
Trending Accessory: Longines Sunglasses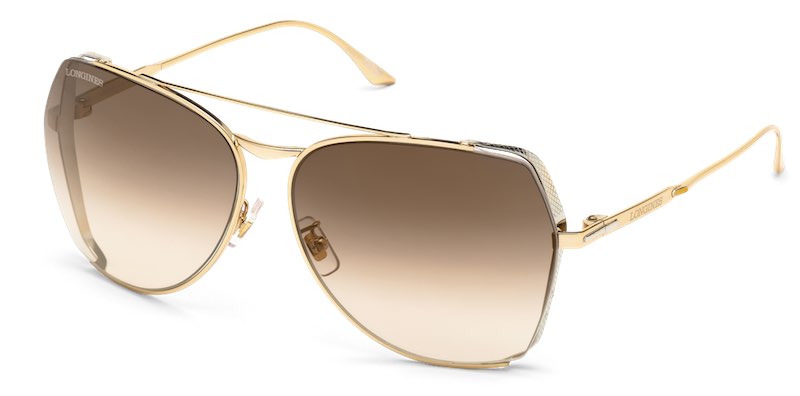 Longines has created a collection of optical and sun eyewear for men and women. Developed in accordance with the strictest quality criteria and careful attention to detail, this new range captures the brand's aesthetic and technical know-how to offer performance-oriented and elegant products, in line with its timepieces.
Trending Design: PXG GEN4 Golf Clubs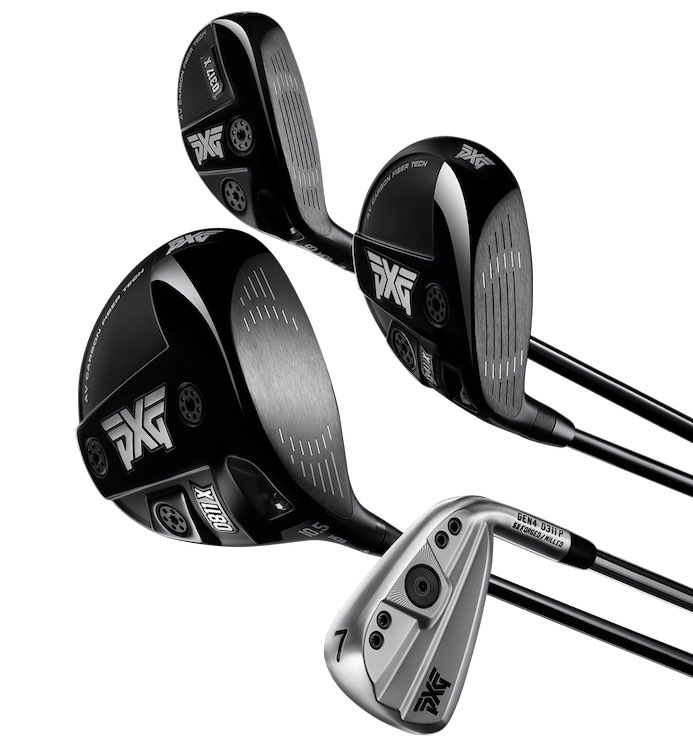 The all-new PXG GEN4 Golf Clubs are the product of years of research and testing, combining specialized materials never before used in golf to produce incredible sound and feel, unbelievable forgiveness, explosive distance, and drop-dead sexy looks. The company's flagship clubs include drivers, fairways, hybrids, and irons—each optimized to suit your swing and skyrocket your performance.
Trending Accessory: Boarini Milanesi Handbag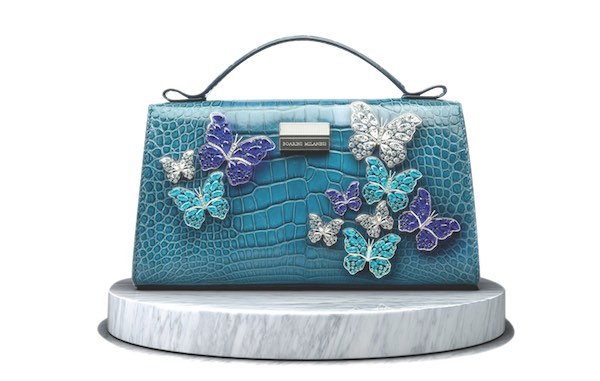 Italian designer Boarini Milanesi has created a USD 7 million handbag—the most expensive in the world—as an urgent call to protect our oceans from the ever-increasing threat of plastic waste. Made of semi-lustrous alligator in an aquatic hue, the Parva Mea model bag is embellished with gemstones, ten white-gold butterflies, and blue sapphires that mirror the ocean's depths.
Trending Collection: Tumi and Mclaren Luggage Collection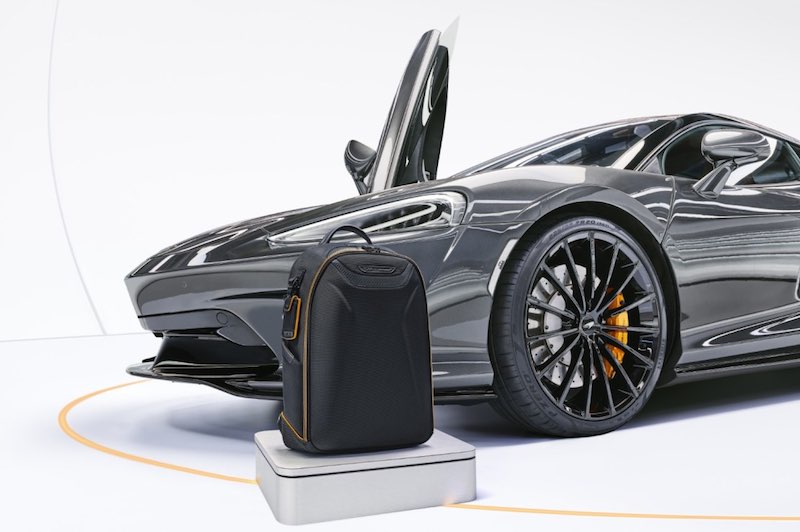 If you're a fan of fast cars and modern luggage, you'll be thrilled to learn that Tumi has just collaborated with McLaren on a new collection that includes suitcases, backpacks, duffels, and more. The new capsule combines cutting-edge technology, innovation and design excellence from two worlds, to deliver luggage, bags, and accessories with race-car resilience.
Trending Yacht Concept: Hydrosphere by Gresham Yacht Design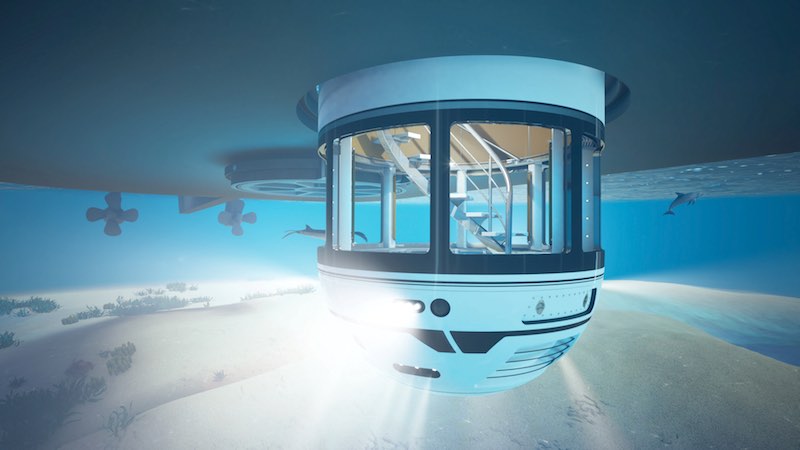 Imagine how incredible it would be to enter a specially-designed glass capsule on your yacht, then descend down through the hull to take in breathtaking 360-degree views of the ocean environment beneath the surface. That's the concept for the Hydrosphere from UK-based Gresham Yacht Design. With a capacity to seat up to seven guests at one time, the Hydrosphere can be used day or night, thanks to onboard lighting that can illuminate the water. Of course, safety is paramount, which is why the shell of the Hydrosphere extends through the hull so that guests may enter and exit the unit safely via a curved staircase. When not in use, the Hydrosphere retracts into the hull and is protected by an external hatch.
The Hydrosphere is designed to enable guests to get below the waterline quickly so they won't miss any of the mesmerizing underwater scenes that lie below. "The only other way to get this type of experience is to dive in a submersible," says Steve Gresham, principal designer and founder of Gresham Yacht Design. "This takes time though—to get a sub ready to launch and into the water takes at least an hour, if not more. Our Hydrosphere takes mere minutes to deploy, meaning that you don't miss that fleeting moment when a beautiful sea creature swims past."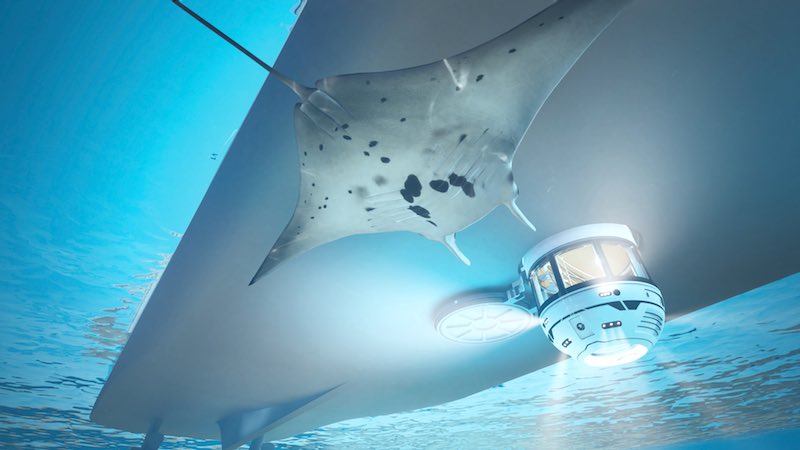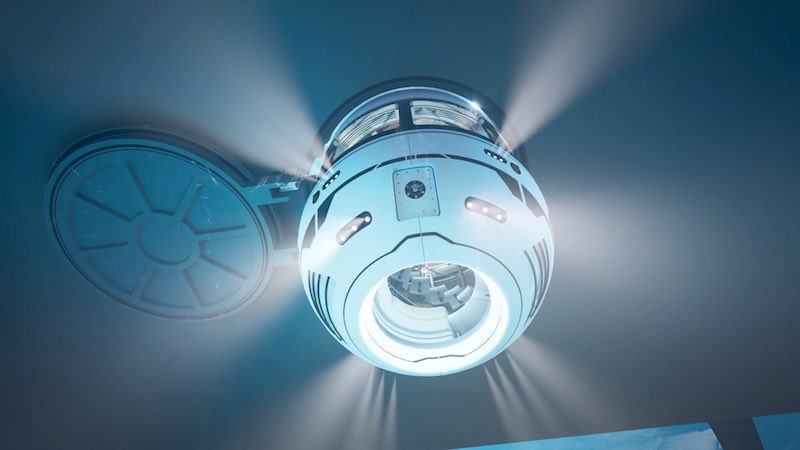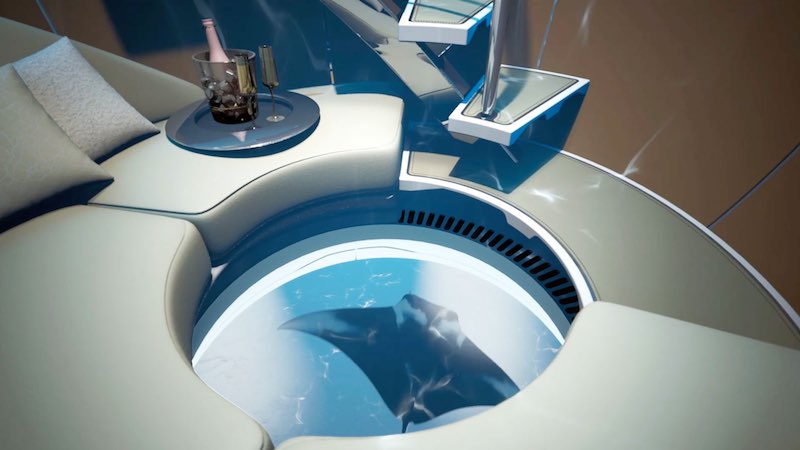 With the Hydrosphere onboard your yacht, you and your guests will be able immerse yourselves in the underwater world any time you like without ever getting wet.
Trending Automobile Concept: Ares S1 Project by Ares Design Factory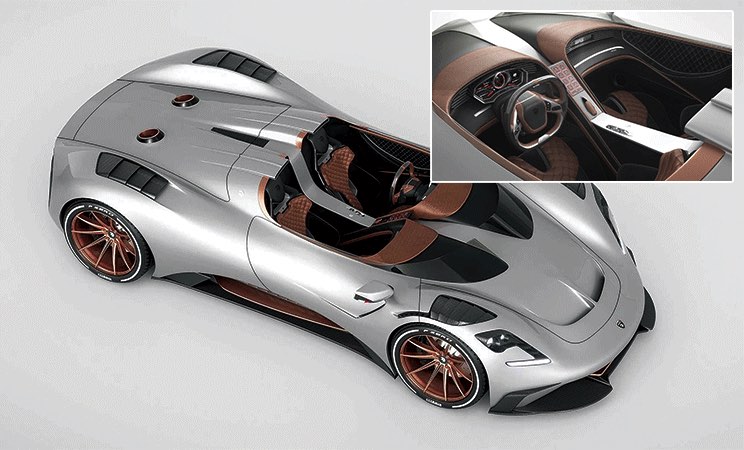 Ares' goal was to create a vehicle that combines the design of a hypercar, the performance of a supercar and the accessibility of a sportscar. Inspired by the design philosophy of the most iconic racing prototypes of the 70s and 80s, the Ares S1 was engineered to ensure the ultimate in aerodynamic performance and stability. It features hand-crafted carbon fiber body panels, a dramatic low-profile silhouette and a forward-sitting cockpit to create an aggressive, but flowing stance. At its heart is a naturally-aspirated V8 direct-injection powerplant and an 8-speed dual clutch transmission capable of delivering a maximum of 715hp.
Trending Charter: Project ARK by Aristotelis Betsis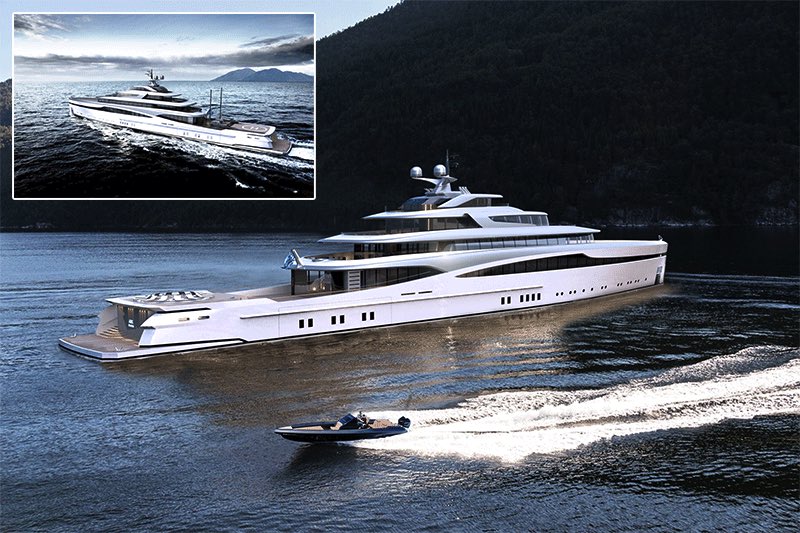 Designed to serve as a combination of the ultimate floating world residence and global adventure park, the 101-meter ARK concept yacht is packed with plenty of toys and tenders, including two nine-meter full carbon sailboats, two Mercedes-Benz 6×6 G Wagons, a five-person submarine, a helipad and four enclosed garages for tenders, including a catamaran landing boat. It also includes a sky lounge that delivers 360-degree views, a cinema room, gym and more. The ARK can comfortably accommodate up to 18 guests in nine cabins as well a 45-member crew/adventure staff.