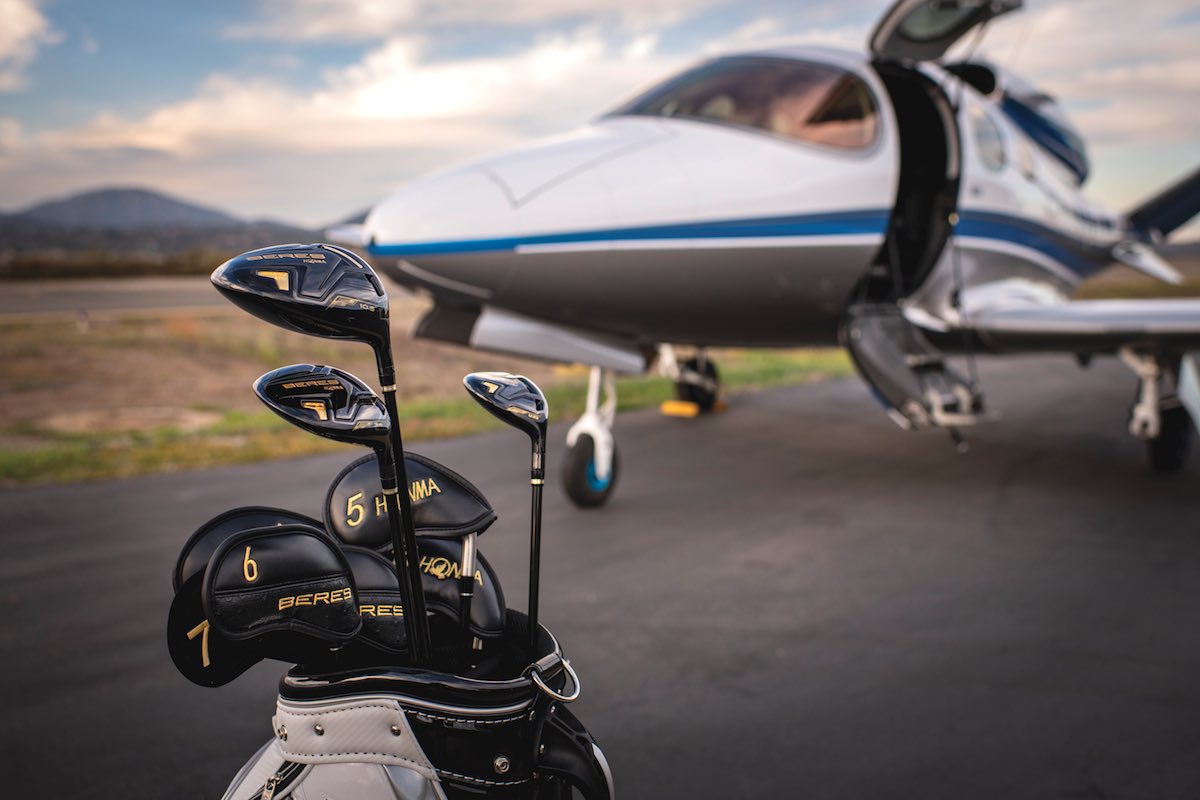 Trending Golf Clubs: Honma BERES, Aizu and Black
Discover golf clubs designed with unrivaled attention to detail and craftsmanship. The Honma BERES collection of clubs have gained notoriety across the world for over 60 years. Introducing the new BERES Aizu and Black collections, with Clubhead aesthetics showcasing a luxury touch.
The brand-new BERES Aizu collection is designed and built with ingenuity, in exclusive partnership with iconic Japanese Aizu artisans. These clubs are visually stunning, durable, and offer peak performance. Honma's timeless elegance shine on the golf course with the BERES Black clubs. Beautifully designed drivers, woods, and irons effectively provide precise ball flight and feature a stunning varnished finish.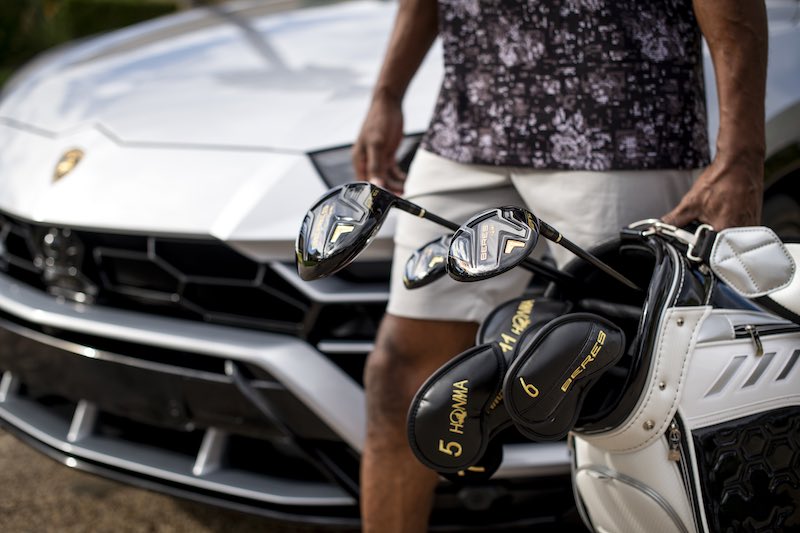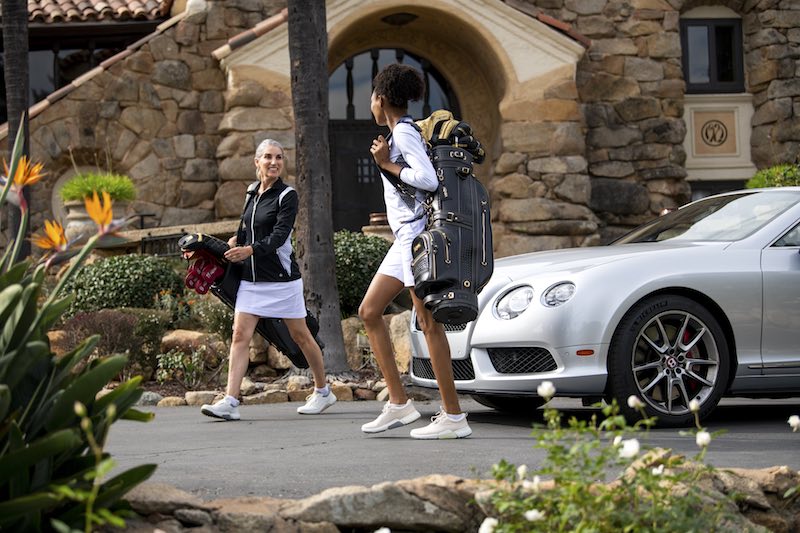 Famously hand-made and meticulously constructed in Sakata, Japan, the legendary holistic Honma workmanship is uncompromising and uses exotic-precious metals with jewelry-like aesthetics to create every part of each golf club.
Trending Technology: Meditation Pod by OpenSeed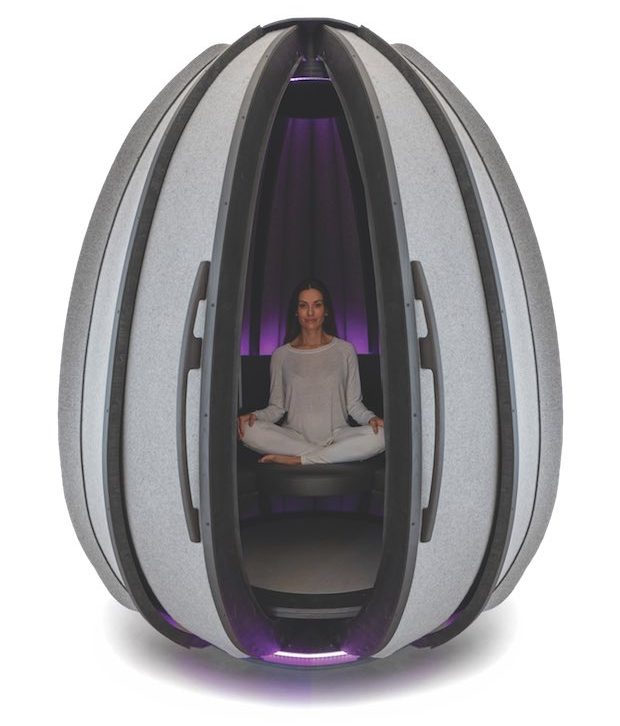 A new sensory meditation pod transporting you to your happy place without distraction in a matter of seconds. At 50 square-feet, this womb-like vessel doffers an environment-space meant to block out external noise for corporate offices, hotels, airports, and even private homes. Incorporating chromotherapy science, customized temperature control, and LED light color-patterns with synchronized soundscapes, this revolutionary pod facilitates stress-free moments of healing and peace for the senses.
Trending Collection: Hermès Kellymorphose Jewelry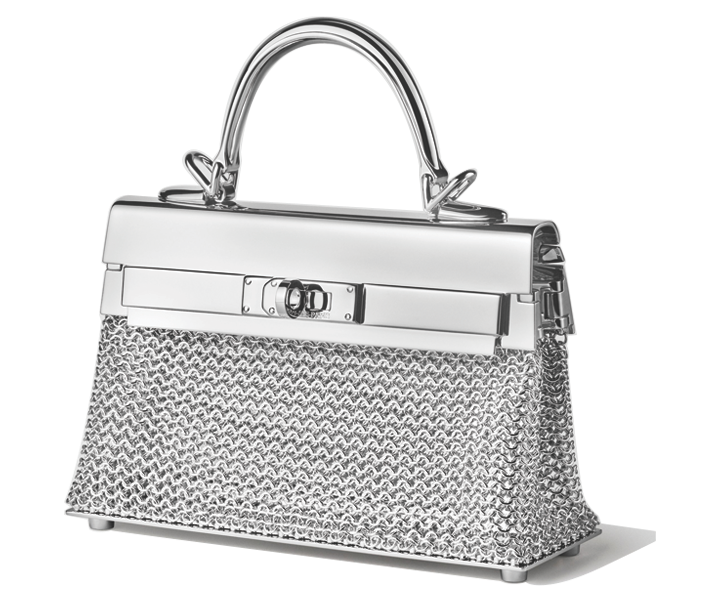 Inspired by the sophisticated signature design of the Kelly Bag, the daring Kellymorphose collection is revealed. Iconic components and style-elements are supremely reimagined and worn as jewelry. Bracelets, rings, and necklaces are showcased with functionality, from clasp to side strap, versatility and quality meets bejeweled flair.
Trending Design: Caviar's Rolex Inspired iPhone Case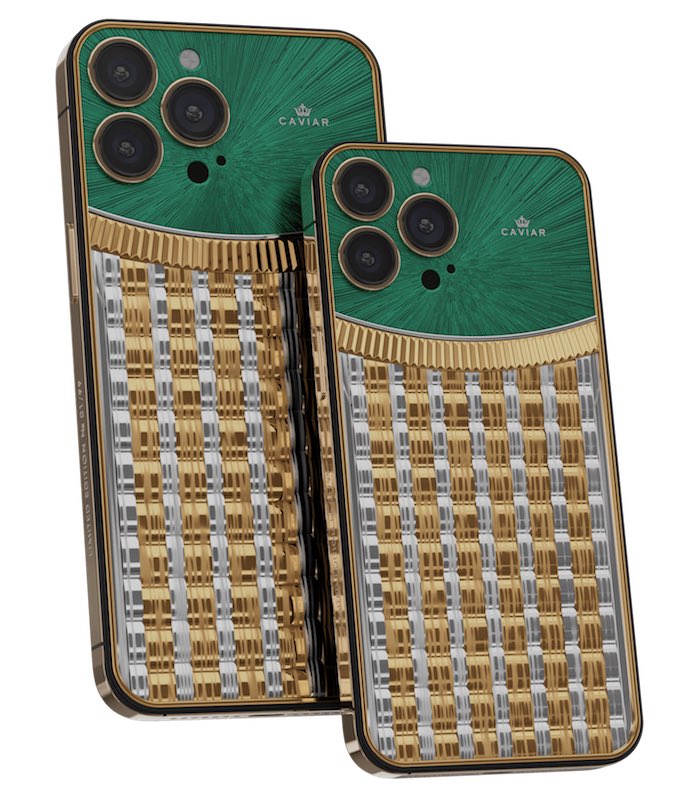 Set to unveil five unique variations of luxe phone cases for the iPhone 13, Caviar has elevated the once ordinary phone case experience. Taking inspiration from iconic Rolex watches, the limited-edition Yacht Club, Olive Rays, Dark Sky, Meteorite, and Benvenuto are an exclusive limited edition offering. Featuring options of bronze titanium panels, gold plated metal, real meteorite material and the 18-karat white gold Benvenuto model with genuine crocodile leather. Only 99 original copies of each design will be crafted.
Trending Collaboration: Lamborghini x Master & Dynamic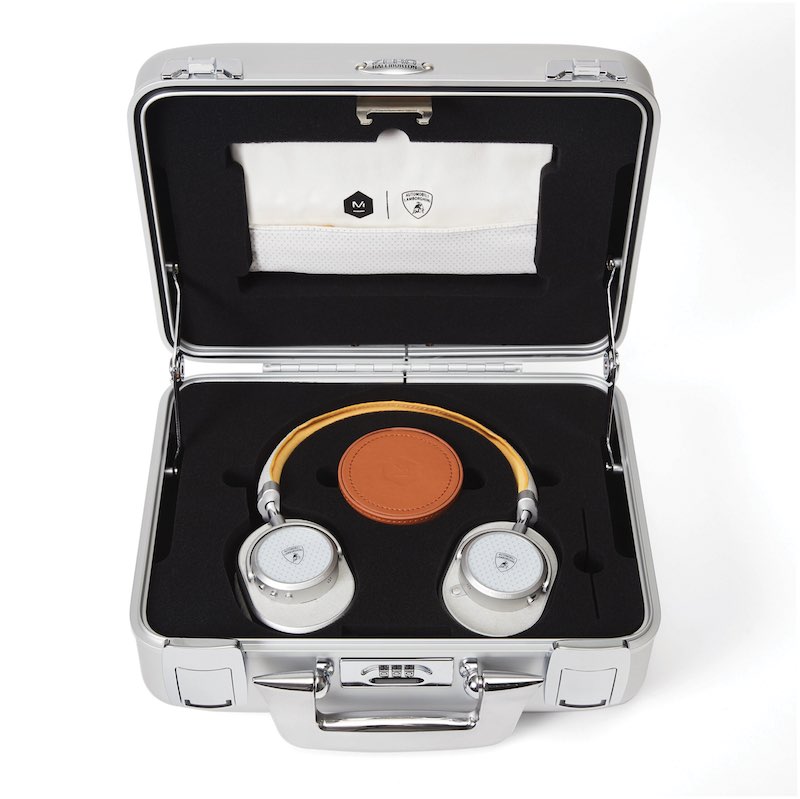 Lamborghini and Master & Dynamic collaborate to design a distinct set of audio tools, allowing the highest sound quality experience possible, anywhere you travel. Fashioned and inspired by the iconic Italian sports car design, Master & Dynamic introduces True Wireless Earphones, and Active Noise-Cancelling Wireless Headphones. Featuring Lamborghini's trademark hexagon and Y designs, these accessories are made with rare materials, including Sapphire glass, Alcantara, Italian acetate, and stainless steel. Stylish craftsmanship and advanced technology integrated to conceive the perfect refined sound.
Trending Tech: The Van der Waals Speaker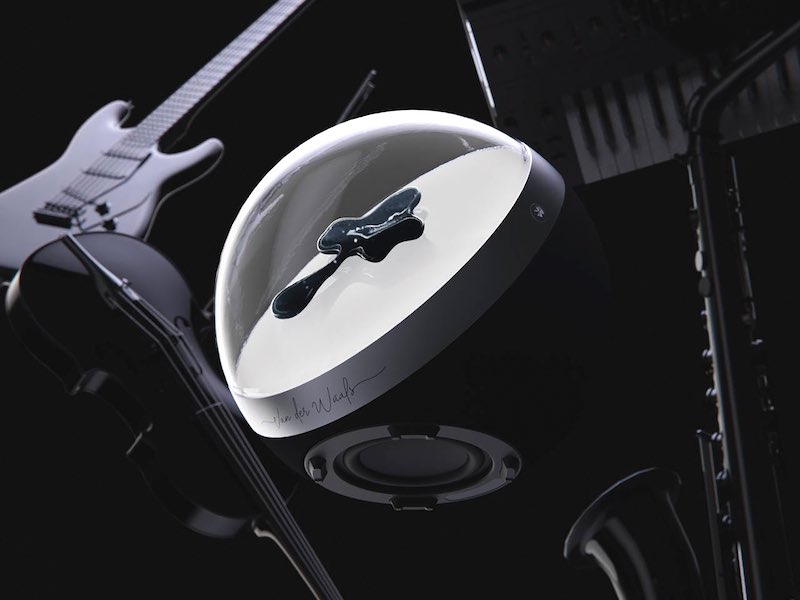 The ultimate listening experience is here with the new multi-sensory Van der Waals audio-visual speaker. For the first time ever, a visual dimension becomes the component to music, and is added by using a magnetized fluid created by NASA for space rockets in Zero Gravity. As your music plays, ink-colored ferrofluid is stirred up, resulting in an entrancing auditory show. Aluminum and LEDs are incorporated into a transparent globe, which connects through Bluetooth for ease of usage.
kickstarter.com/projects/skuznetsoff/van-der-waals
Trending Accessory: Valentino Garavani Stud Sign Bag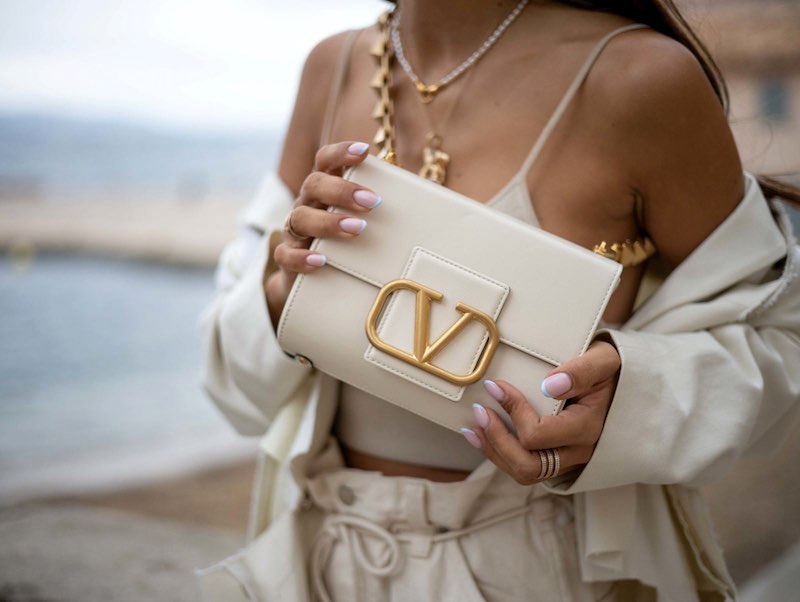 Discover the new Valentino Garavani Stud Sign Bag, made of leather and lavishly adorned with rare vintage brass finished Roman studs. This Roman Stud tribute to the Bugnato of the Roman palazzos, is an emblem symbolizing boldness, and linked together in a rectangle shape to produce the chain. Eloquent, clean lines wonderfully capture this Valentino Collection's posh-punk vibe. Showcased in black or white, the Valentino Garavani Stud Sign Bag exudes punk while still conveying romantic overtones.
Trending Timepiece: MB&F HM10 'Dark Bulldog' Collection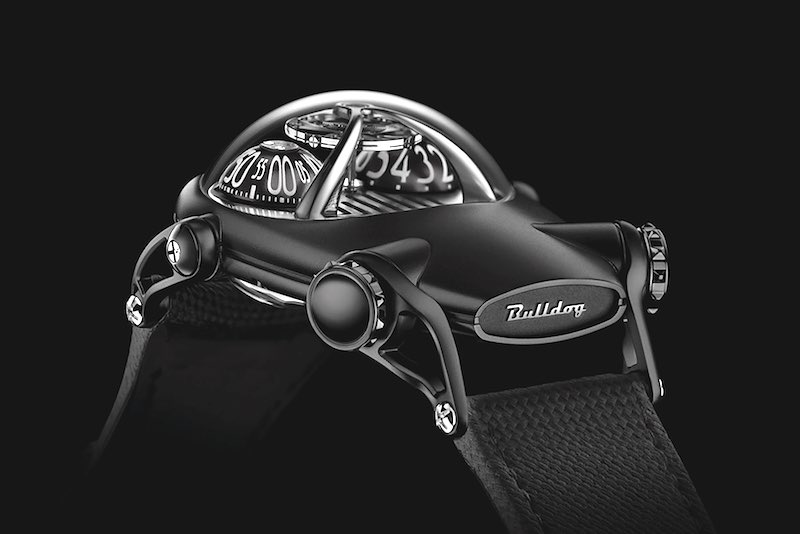 In celebration of the bond between Man and Dog, MB&F launches their limited edition Dark Bulldog timepiece collection. Featuring stainless steel black PVD cases and offered with red, black, or blue eyes, only 8 of each will be crafted. The manual-winding bespoke turbine is set under a sapphire crystal sphere, and the casing is contoured and sleek with Aluminum and used for the time display "eyes". The calf-leather wristband secures the stunning-bold watch using a collapsible clasp.